Hello people!  Welcome back to aquahaus, except that it's no longer aquahaus (sold in Austin), it's The Desert Haus (now in Phoenix).  For my past ORC makeovers, I re-did my pool house and then my roof decks.
What is the One Room Challenge you ask?  It's a crazy awesome challenge hosted by Linda of Calling It Home, in which designers, and amateur designers completely makeover a room in 6 weeks.  It's even crazier than it sounds, but so much fun.
I had to take a couple cycles off of the stupendous One Room Challenge, something I LOVE participating in, because I had no actual house to improve. Instead, my husband and I spent 3 months galavanting across the country, on the road in our cute trailer.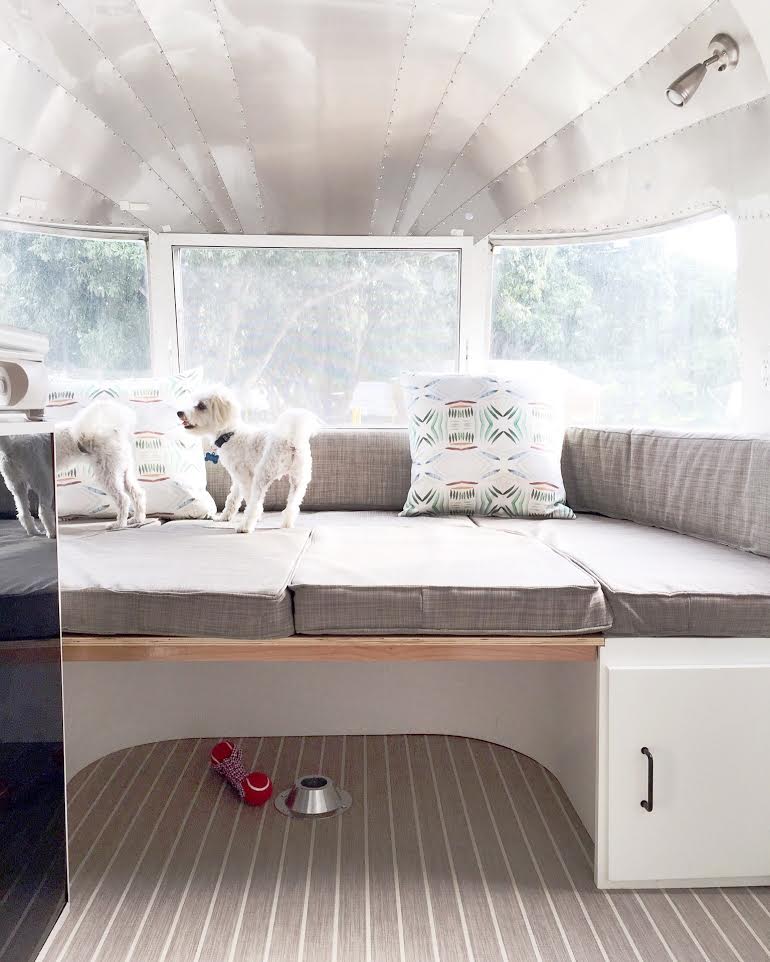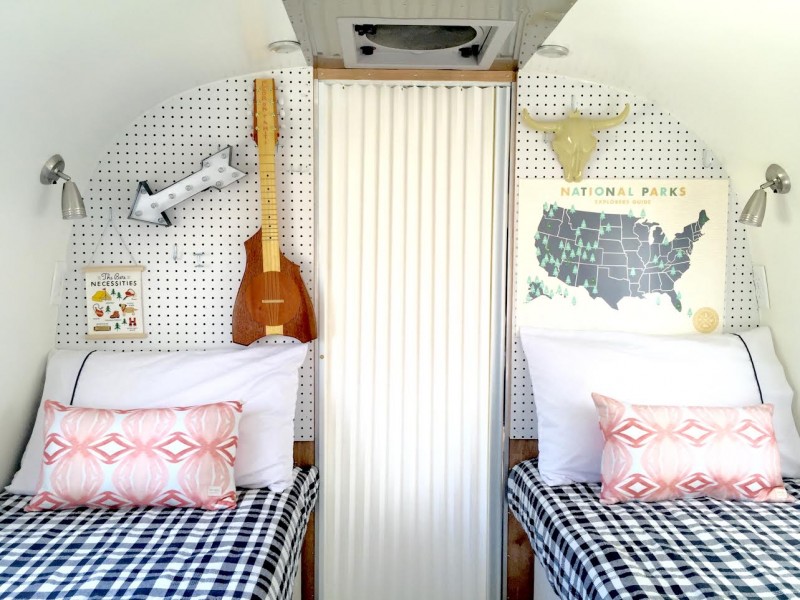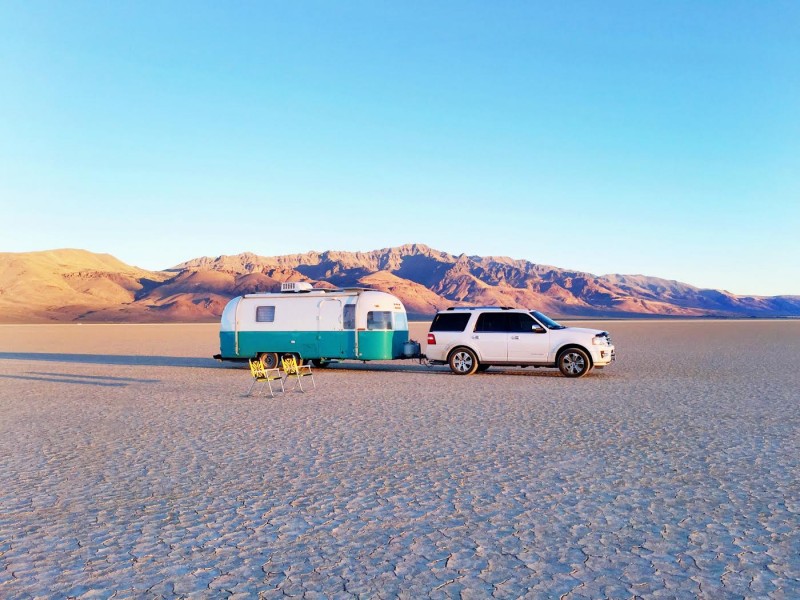 At the end of our adventure, we landed upon this new house in Phoenix, which I've nicknamed #thedeserthaus.  We've slowly worked on much of the house, and now are trying to makeover our master bathroom.  Here is the real estate photo.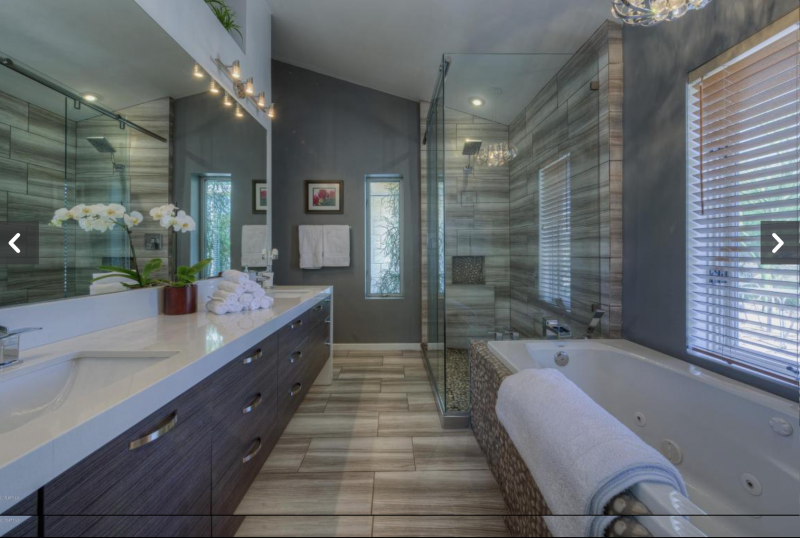 I know what you're thinking….it was nice to begin with…and you're right.  It is was lovely, but when you look closely, it's not as pretty.  The tub surround and shower floor were done in a brown rock with brown grout.  The shower floor looked disgusting, with white shampoo residue on it. The rock encrusted tub was a behemoth.
The tile is not a real stone, but a brown stone look-a-like.
It just was dark in there, and too early 2000's for my taste.
This is what it looked like day to day.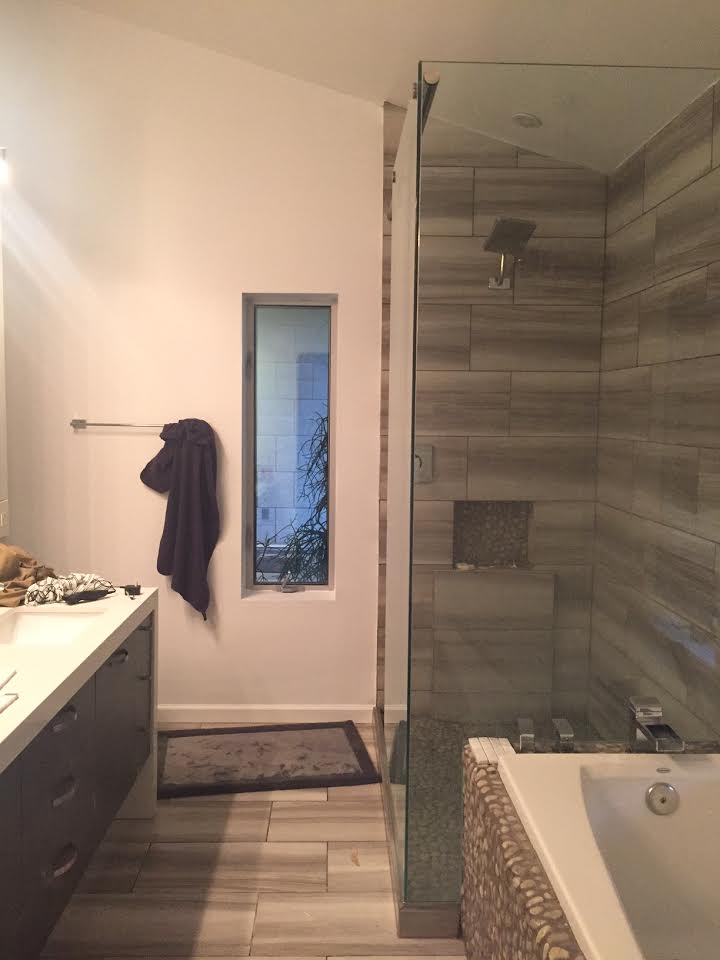 Ugh.
My taste runs much more scandi chic.
Here is a favorite inspiration image from Architectural Digest– the bathroom of Naomi Watts.  To die for.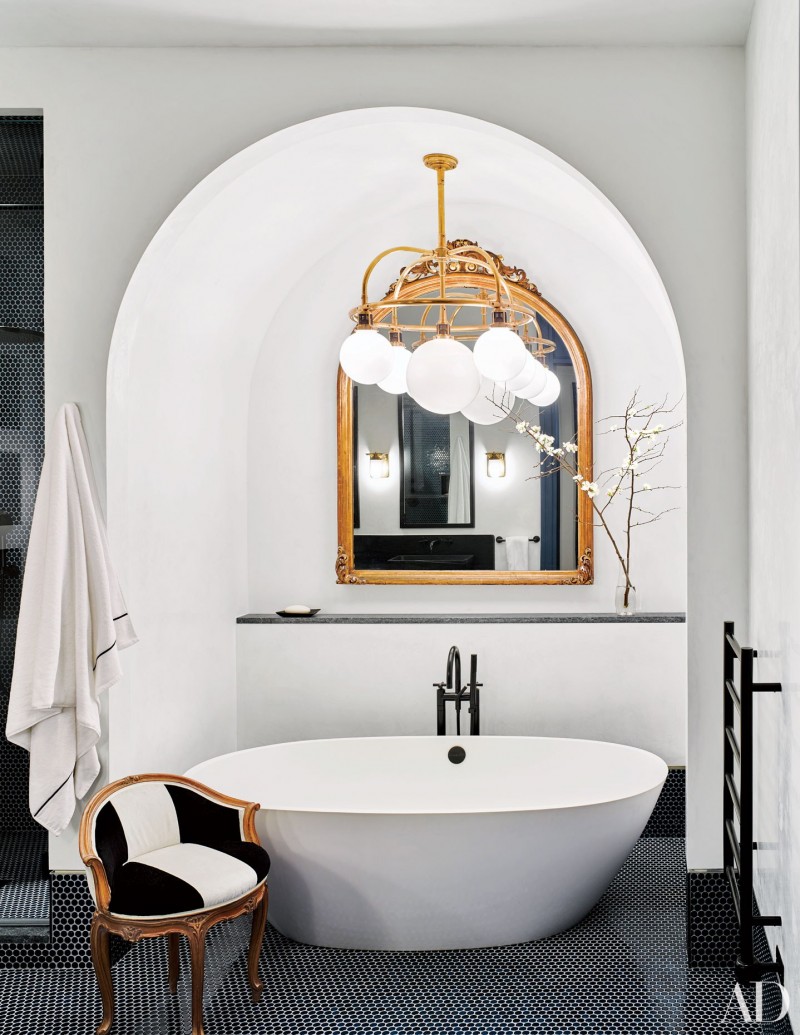 I'm a little more minimalist, and less glam, but I can appreciate the heck outta this bathroom.
So here, we are…  I've cheated a bit and gotten a head start on the demo.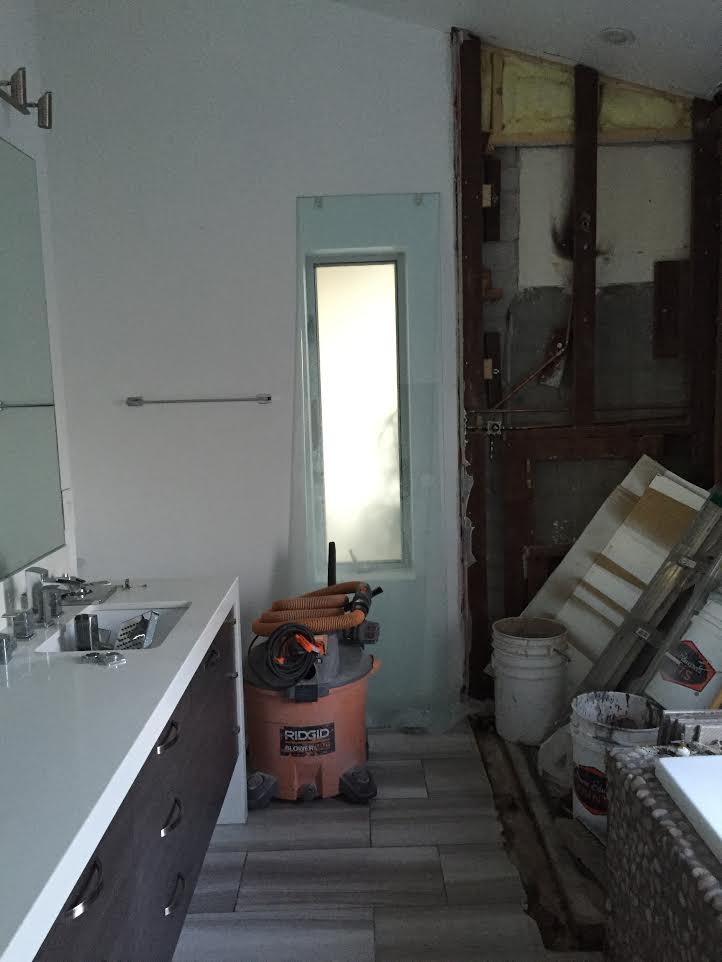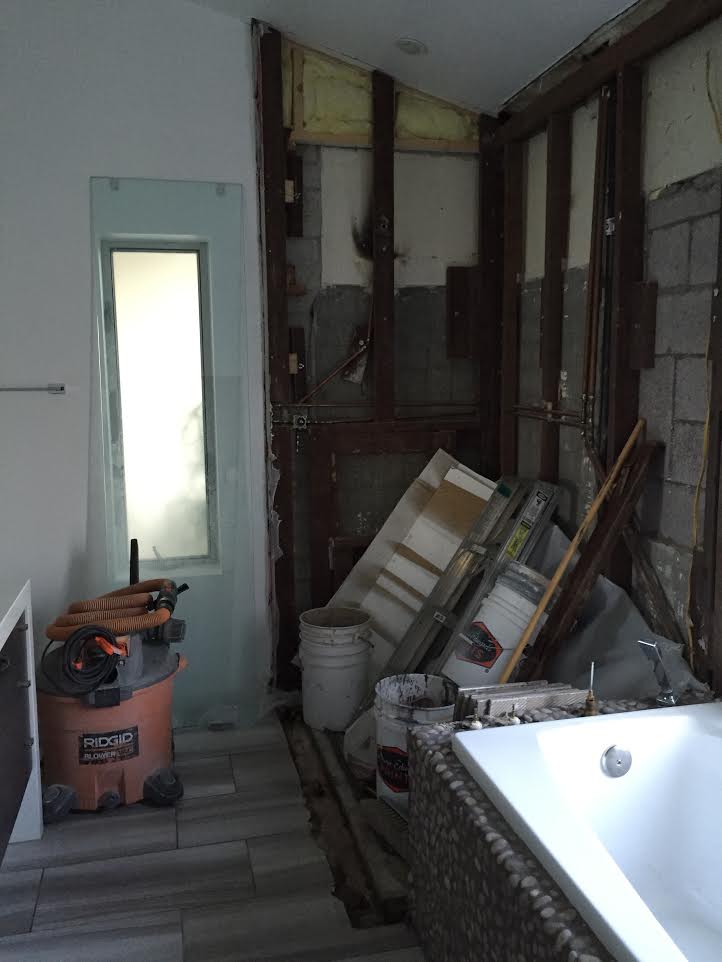 I kept the vanity; I'm not cray.
Next week, once I make a plan (I don't have one yet), I can share that plan with you all.  For now, out with the old, in with the minimalist scandi chic new.
Can't wait to see what is happening around the link up!
xo
Celine