Portugal is phenomenal.  I can't sing its praises enough.  It's sunny, beautiful, small, easily navigable.  Great food, great weather, great cheap wine.  Plus, they LOVE kids.  So it's an amazing destination to travel with babies.  You actually get prioridad status- where you bypass lines.  We joked that renting a baby would be great for Portugal.  I honestly feel like that I should be an official tourism ambassador for Portugal, I love it that much.  In fact, upon our return, I wanted to find a way to move there.  I miss the cobblestone streets and tile facades so much.
We flew from PHX to Lisbon.  From the USA, you can fly into either Porto or Lisbon.  I thought our itinerary was great. We flew red eyes so the baby would sleep. It worked well.  Pro tip- If you are on a flight that has them, get a bulkhead seat so you can reserve the bassinet.
Things you must try in Portugal:
-port
-sardines
-port tonic (made with white port)
-vinho verde (white wine made from young grapes)
-pasteis de nata
-Fado dinner with traditional Portuguese music
We took a two week trip.  I thought this was amazing to be able to see so many different parts of Portugal. Definitely rent a car; the country is small enough, you can drive it, and it's nice to be able to venture out to all the different beaches.
Our itinerary:
Day 1- Arrive Lisbon in AM
2- Lisbon
3- Drive down to Algarve.  It's an easy 3 hour drive.
4-Algarve
5- Algarve
6- Algarve
7- Algarve
8- Drive to Sintra
9- Sintra
10- Drive through Obidos and Averio to Porto
11- Porto
12- Porto
13- Douro Valley
14- Douro Valley
15- Drive through Belem on the way back to Lisbon.
16- Lisbon
17- Leave back to USA
If I had to change anything, I'd skip Aveiro, and I'd spend another full day/ night in Porto. It was my favorite city in Portugal, not to say that Lisbon isn't amazing…
It's incredibly beautiful and very safe. Trendy cafés and bars are everywhere. There are miradouros- viewpoints, throughout the city. My favorite was Miradouro Flores.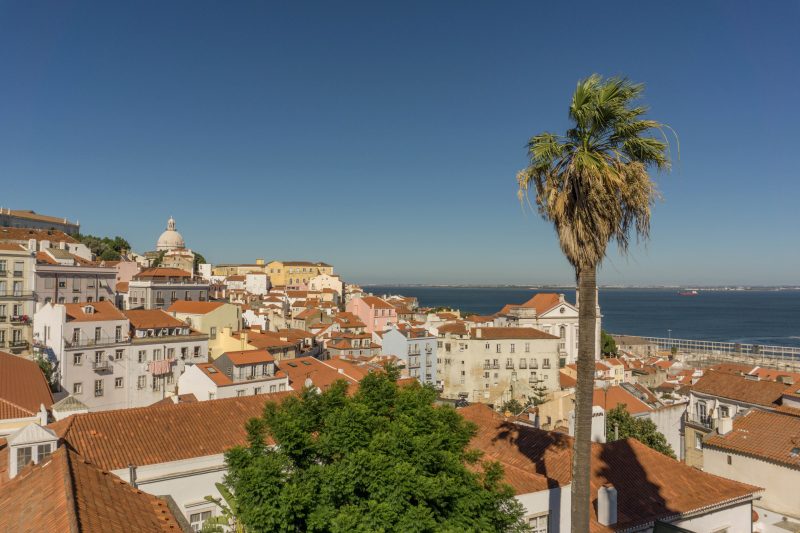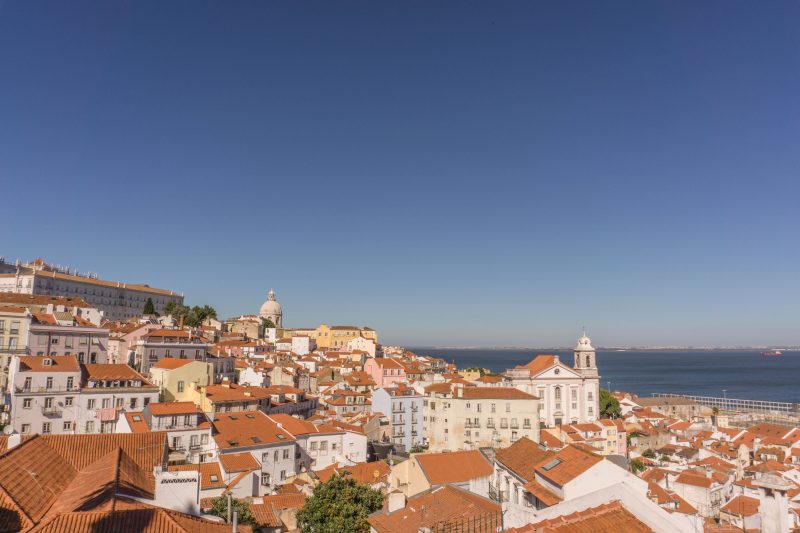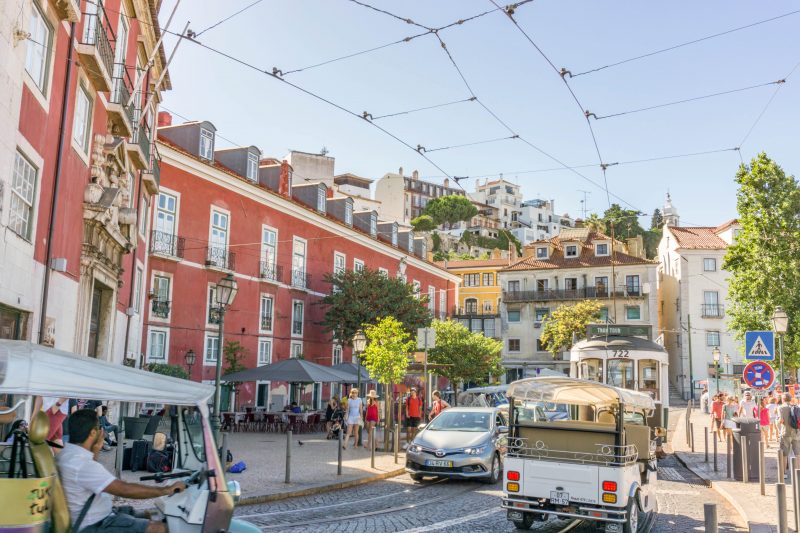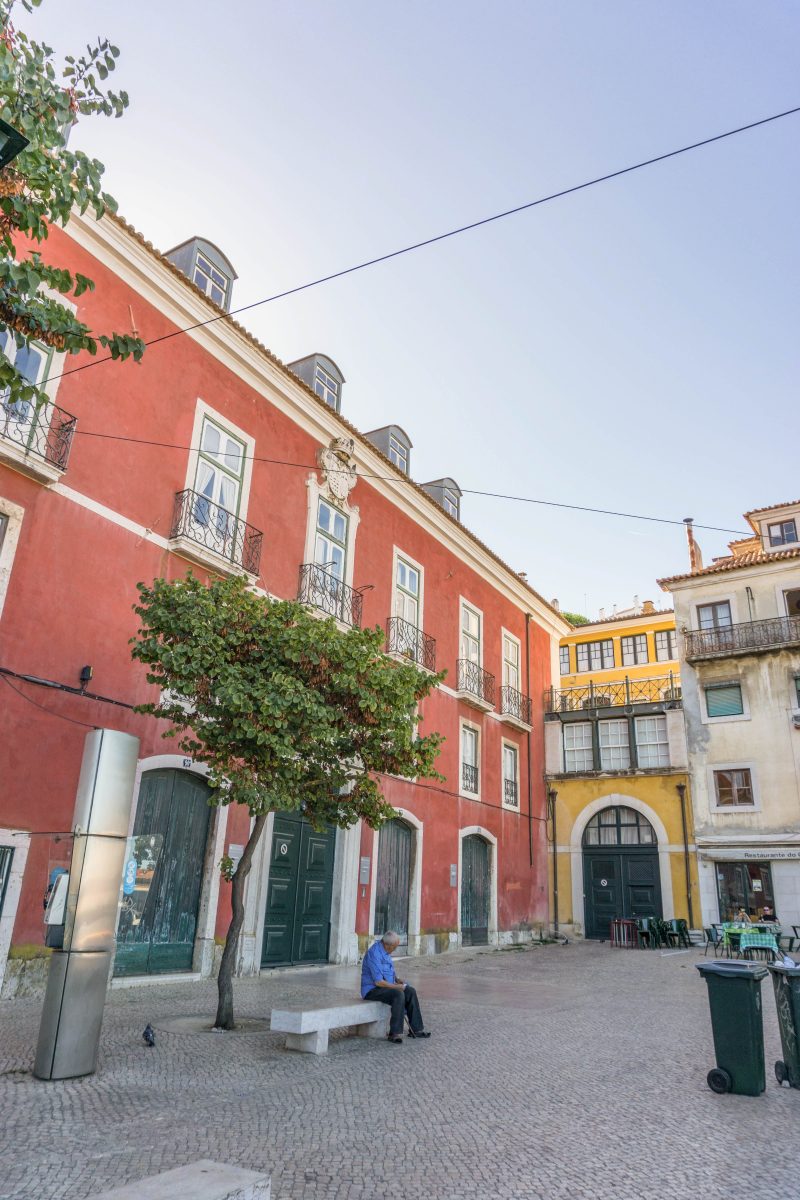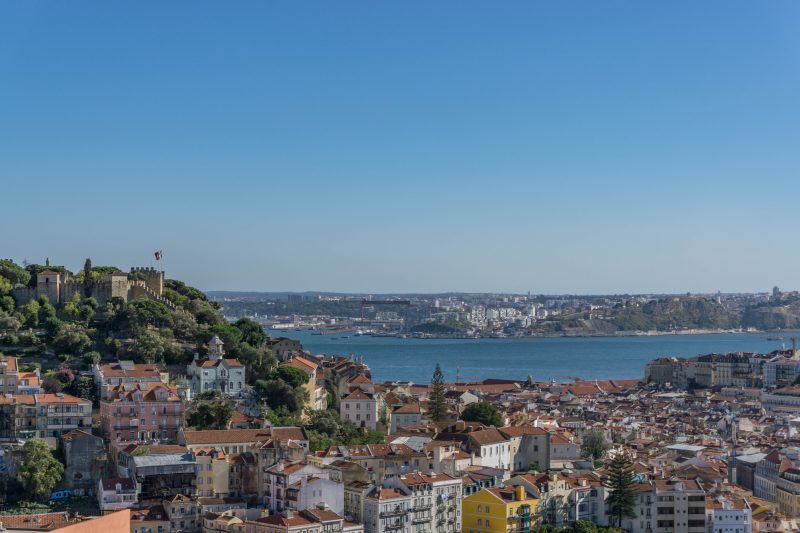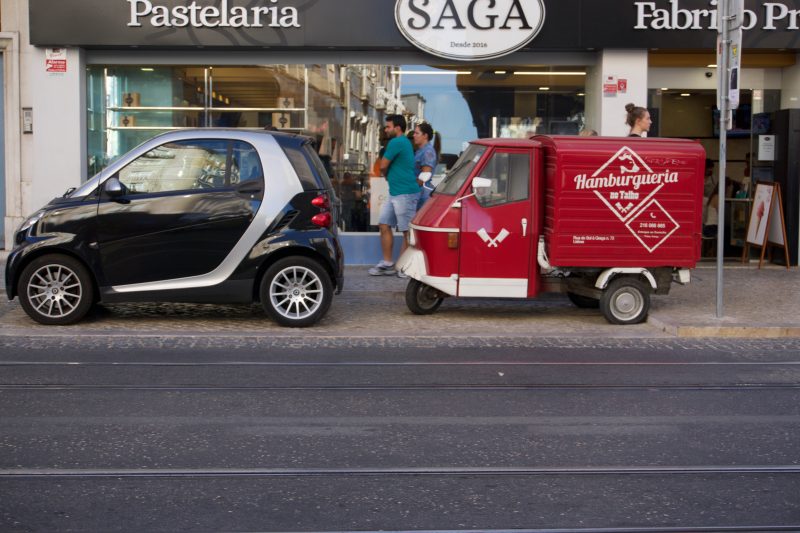 This pink colored street is the Rua Nova do Caravalho.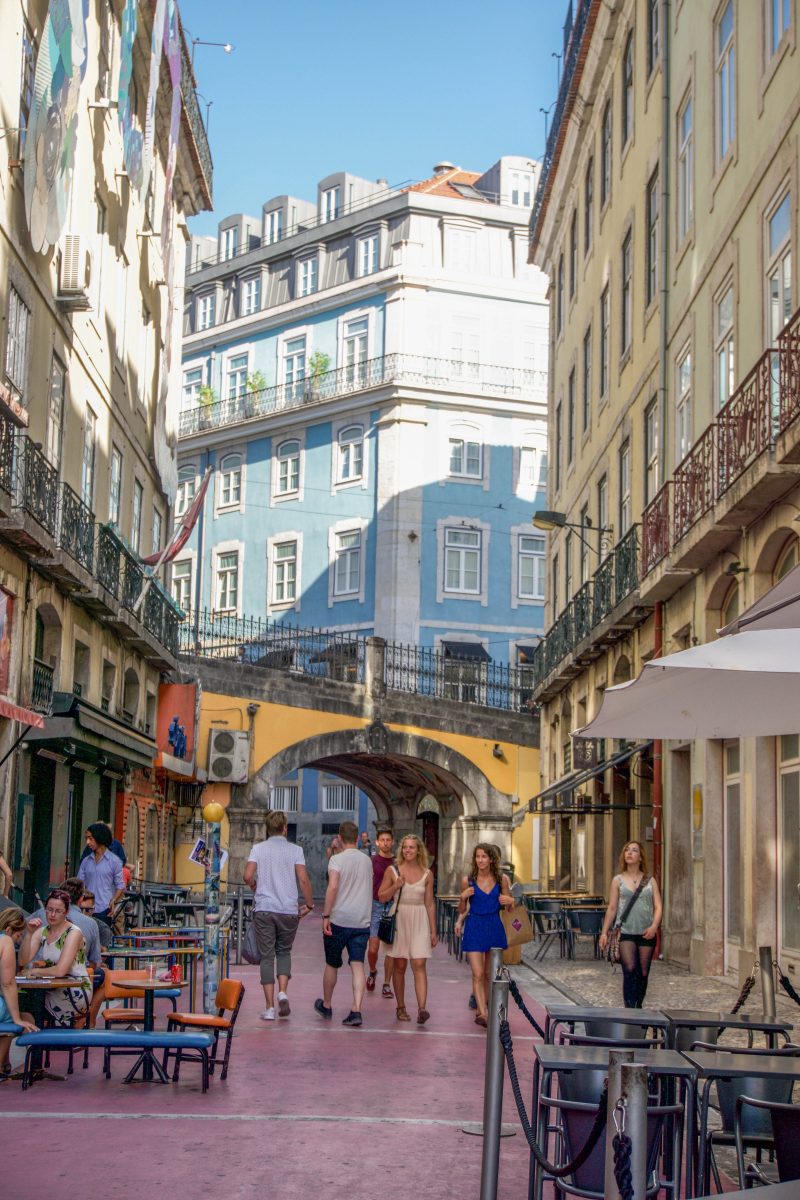 Time Out Market is a foodie's paradise. It's an awesome indoor food market filled with gourmet vendors.  It's a great place for groups and kids too.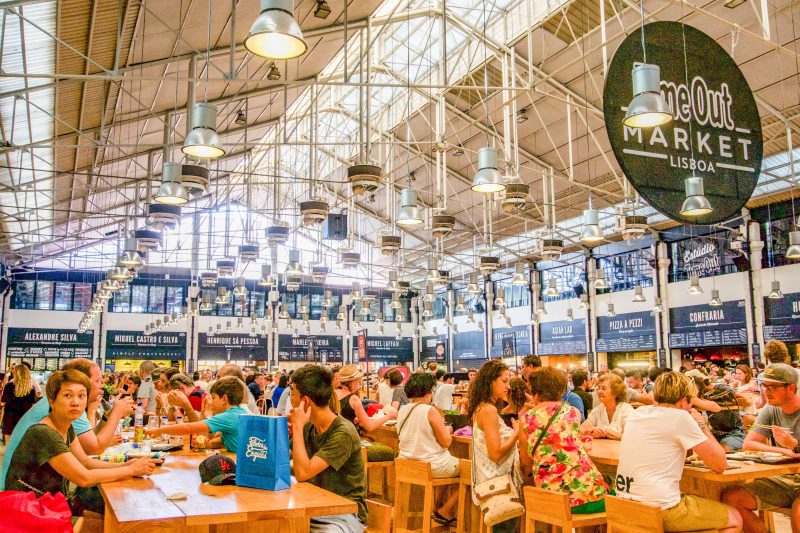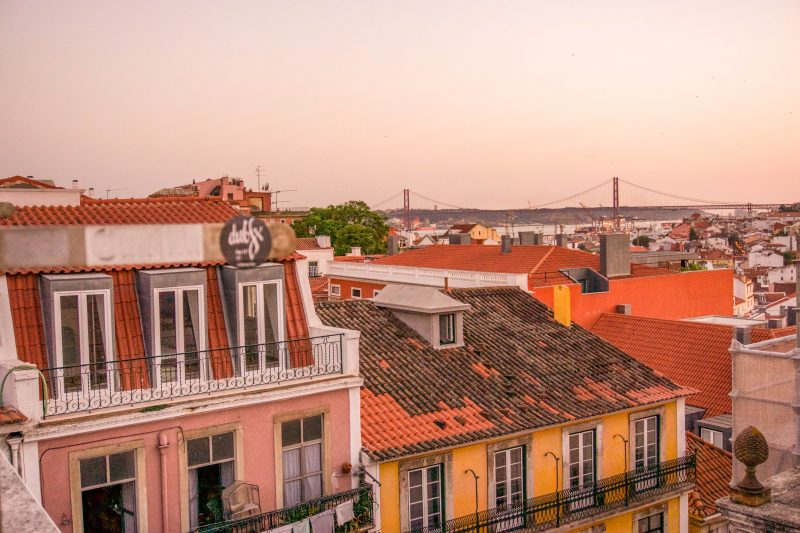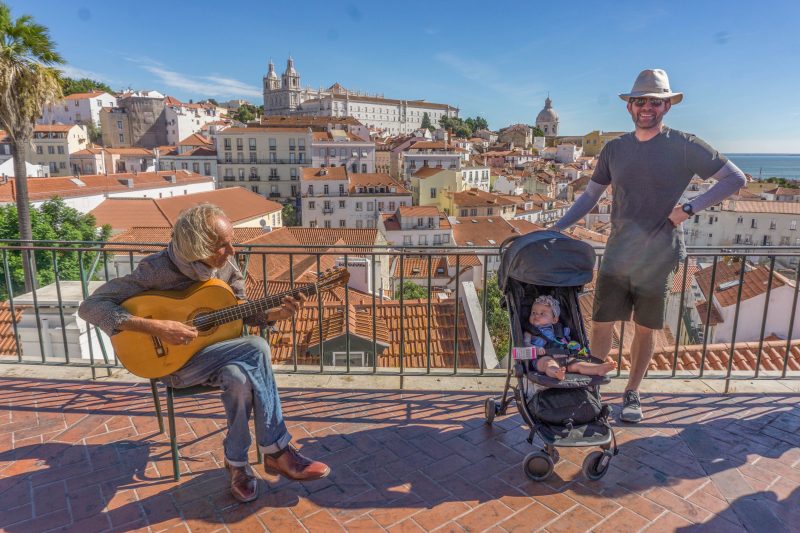 Vini Portugal is an awesome place to hang out your last day in Lisbon, after you check out of your hotel,  before you fly out. There are tons of wines on tap, free wifi, and cold AC.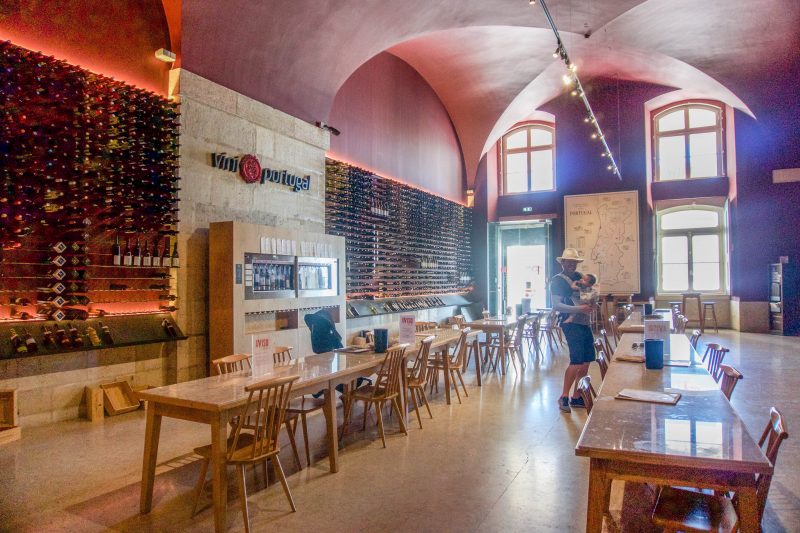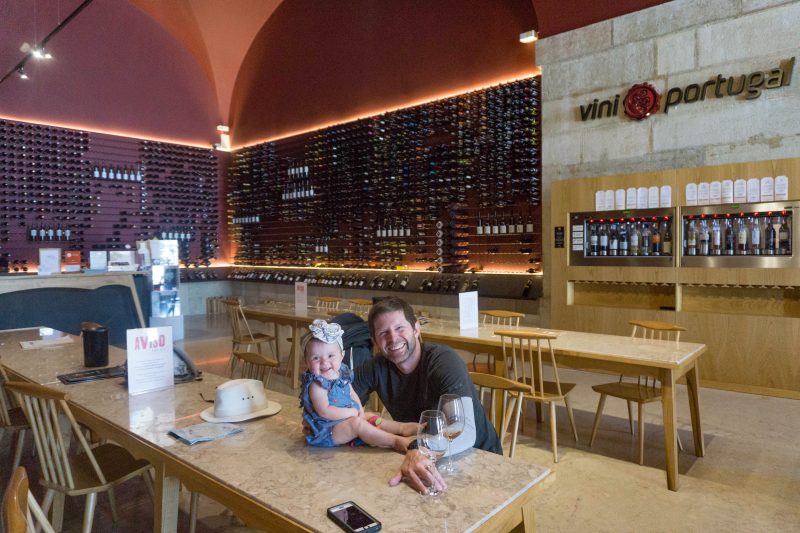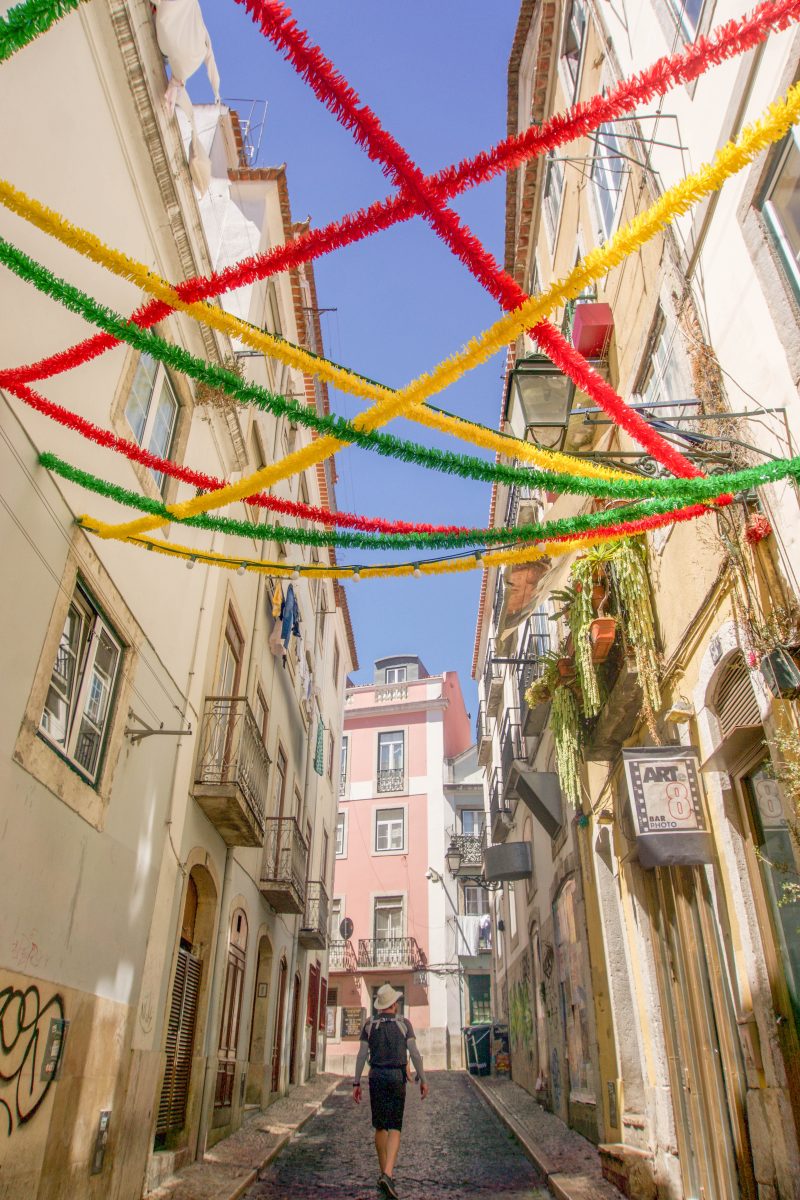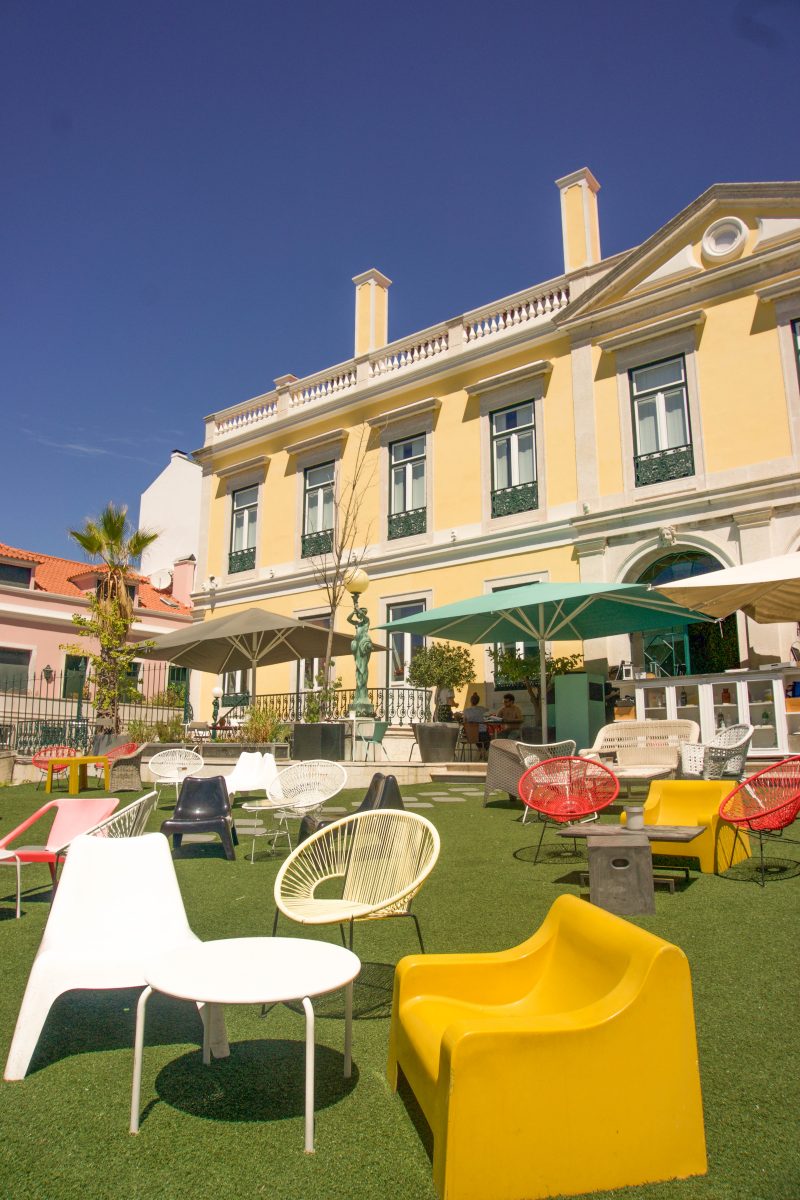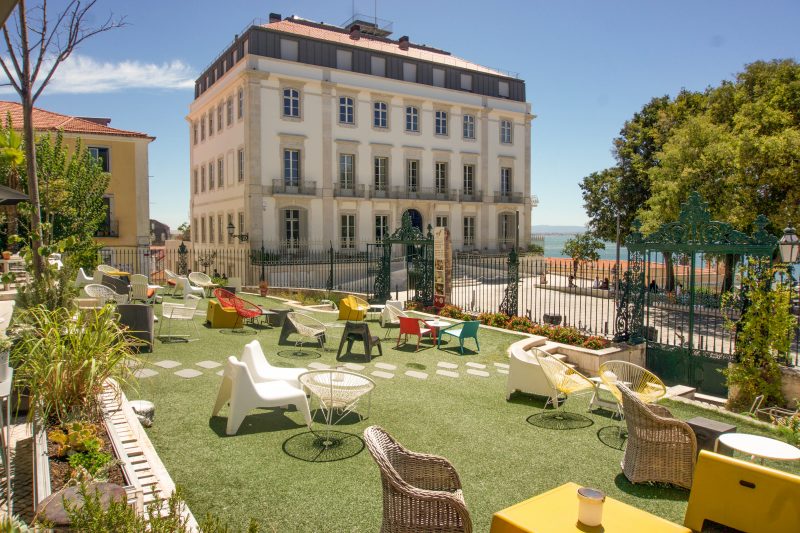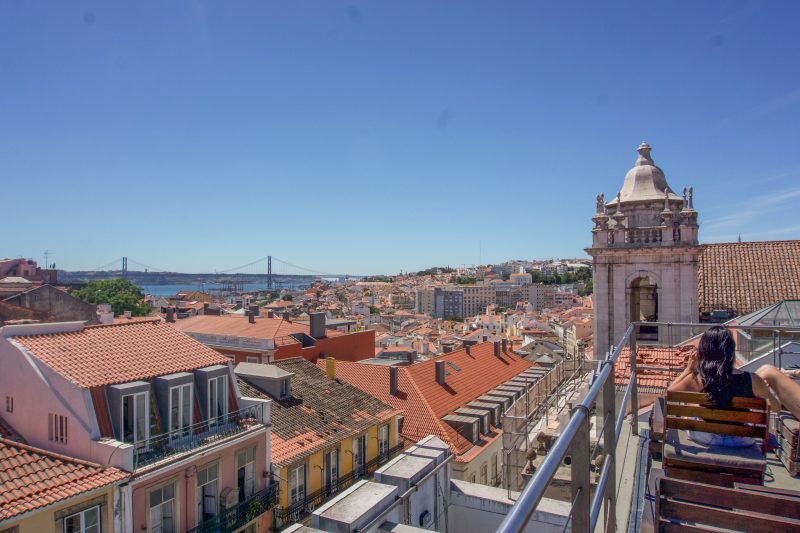 Eat
Stay
Visit
There are so many cool neighborhoods in Lisbon.  Definitely check out the Alfama- the oldest part of the city with windy cobblestone streets. Note- it's impossible to drive here.  Don't do it. Do find a fado show here. Baixa & Rossio- very tourist- friendly.  Lots of cool bars, restaurants, and shopping.  Bairro Alto- hip hop happening area with bars and night life.  Probably not the best area with a baby. Same with the Cais do Sodré- this is where lots of bars are, and the Pink Street.  The Avenida da Liberdade is the main shopping street, filled with high end boutiques.  It's akin to the Champs Élysée in Paris.  If you happen to be there on a Saturday, go to the Feira da Ladra flea market.  Of course, hit up Pasteis de Belem in Belem- the best pasteis de nata are from this bakery.  The line actually moves pretty quickly.
Portugal is amazing.  If you go, try to hit up these extremely Instagrammable spots.
xo
Celine