Hello designphiles, hope you had a productive week.
Mine was so so. I got sick and am finishing up my Z-pak, so less progress this week than I would've liked, but here we go…
Biggest thing I needed to do this week was to paint the walls.
We started with an acid green color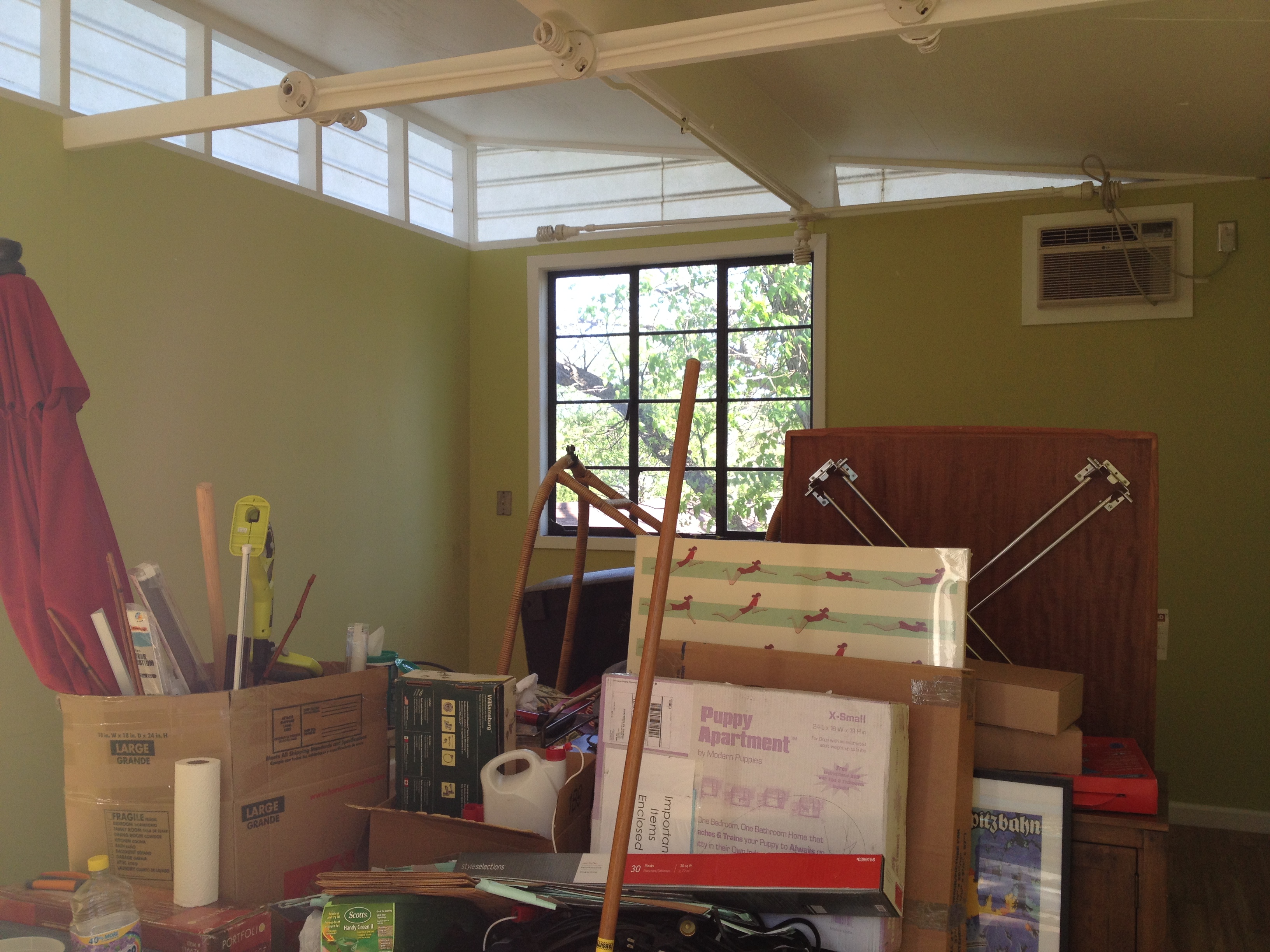 and in true blogger form, I took a roller and some white paint to it. How else am I going to set the perfect background for my art and gallery wall? 🙂
Now, don't hate on my painting technique. I had a roller, but no brush, so I started with the mid section. It is going to be a pain in the ass to paint the edges, but that's my modus operandi…do things the hard way.
Here is an "after", though I still have more to do.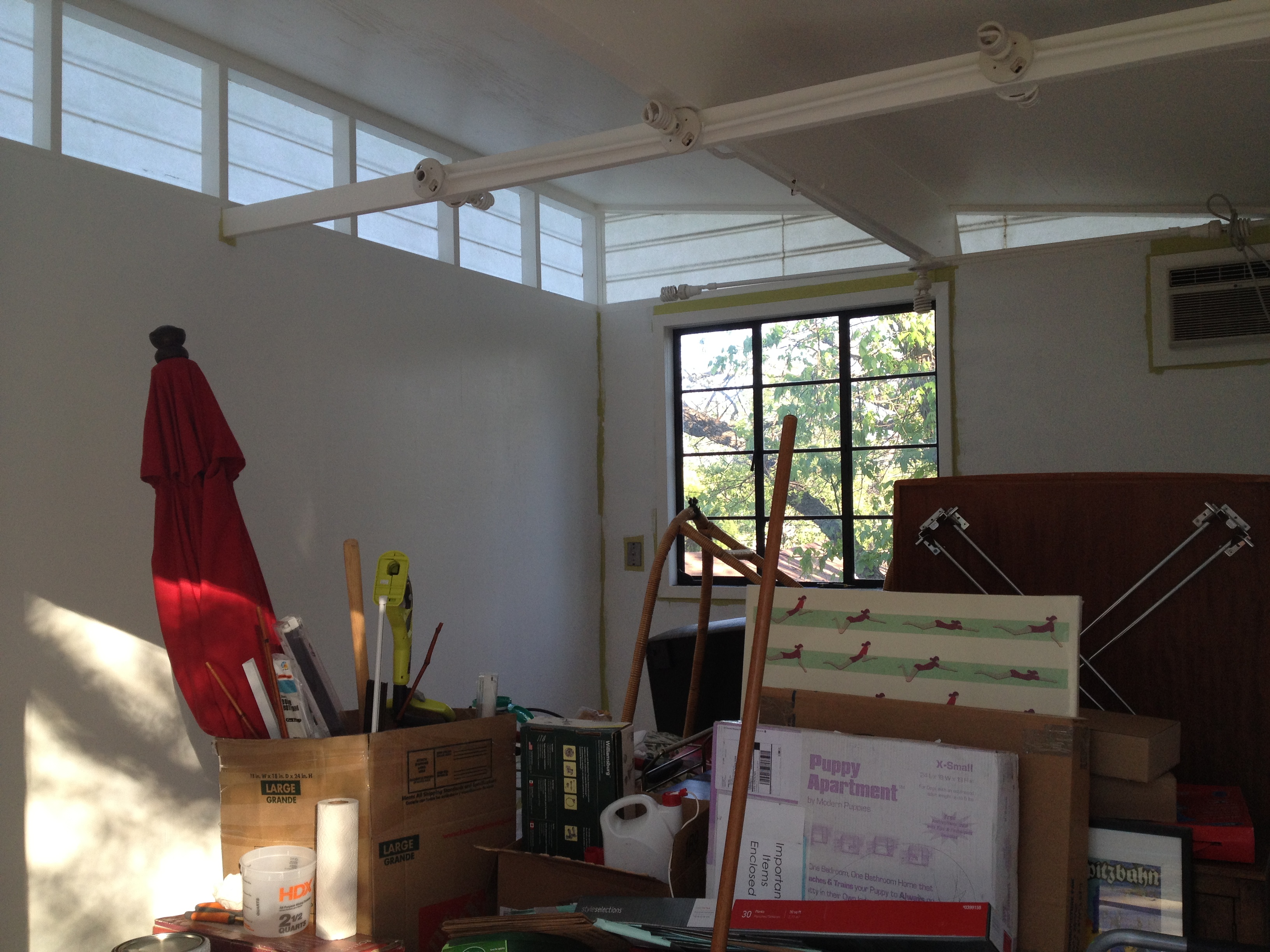 Already brighter and it seems bigger. The big crap pile in the middle of the room. Oh yeah, don't you paint that way too? Just pile up everything in the middle of the room? Weird.
Here is a section of one wall, before and "after".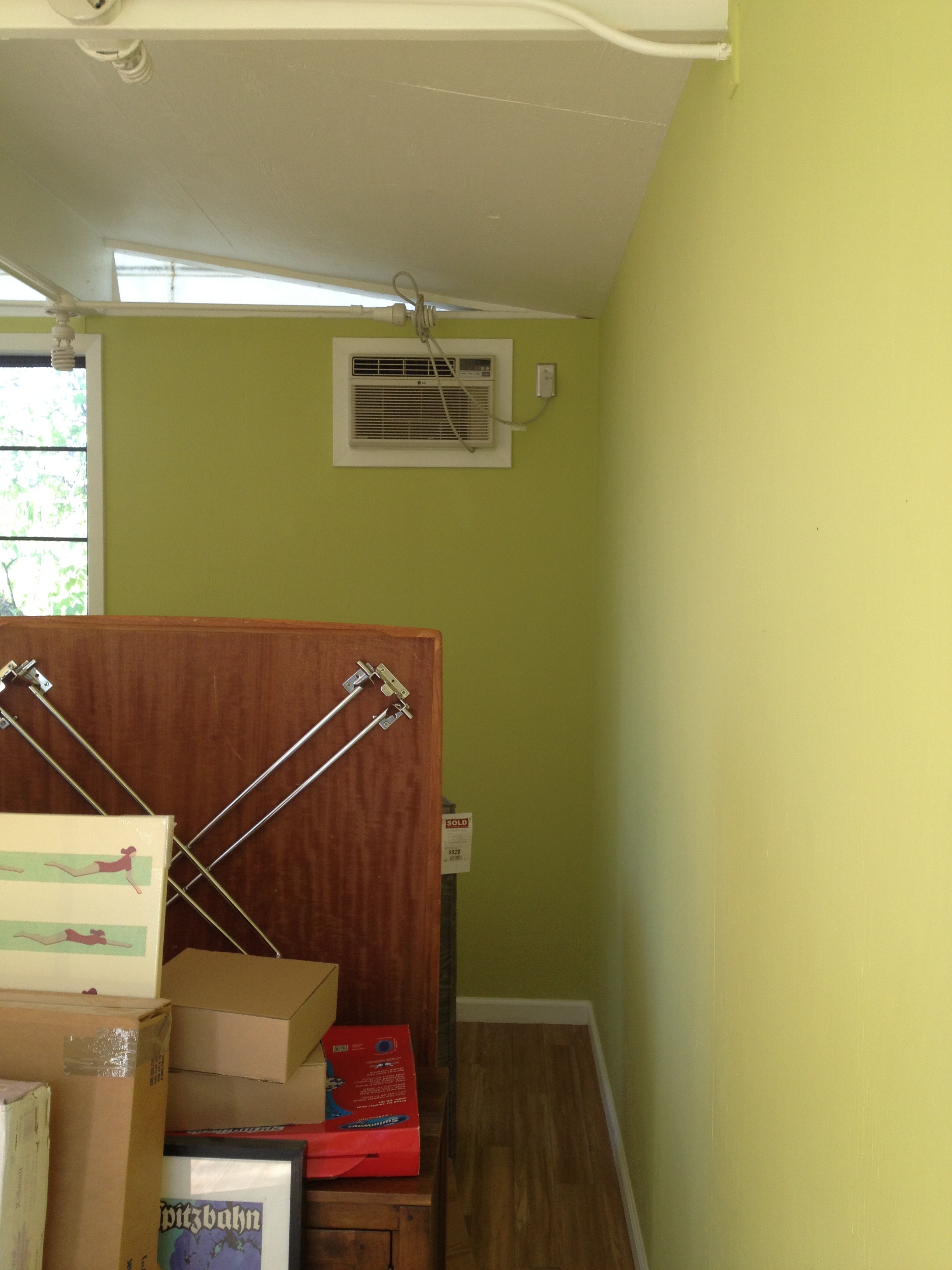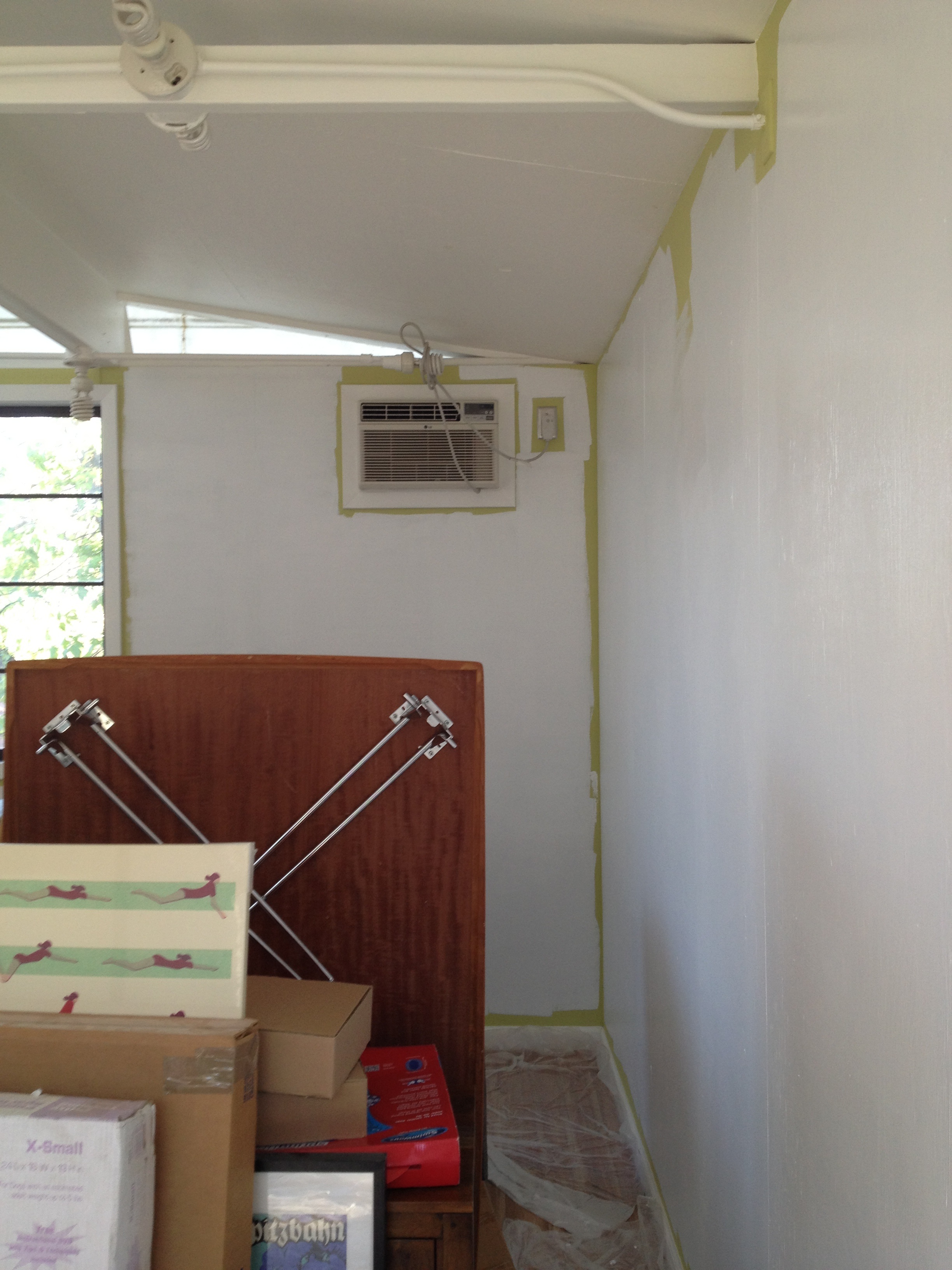 Now that I am starting to see what this room can become, I have started to formulate a plan for the decor. While I started off desert boho, I am moving into more of a #rockerbohochic vibe. This is how I want my pool parties to be…laid back, yet ready to party maximus at a moment's notice. Oh wait, this has already been done…throughout the 70's. Oh well.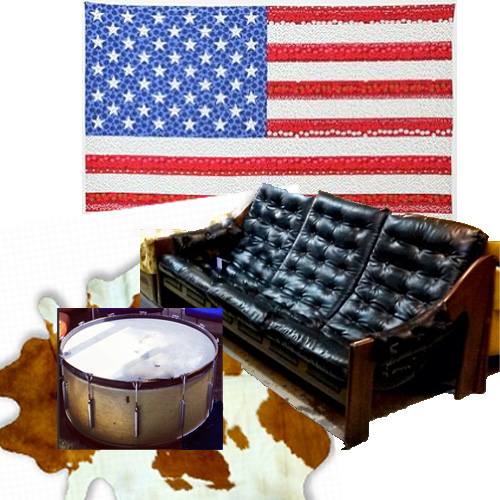 (Don't hate on my non-existent mood board skills)
Rocker elements:
Playing some jenga in my furniture rotation, I will move this vintage thrifted sofa from my house's record room into Aquasita, as it is a good lounging sofa with its sling seats.
The large bass drum I found at last year's Roundtop, and will serve as a great coffee table. More rocker chic.
The cowhide is a great, durable rug that can stand up to wet feet from the pool.
And the American flag tapestry says, "Eff you, I'm America, and I rock!" It is kinda crazy, but if you can't have fun in a poolhouse, then where can you? Worst case scenario, I can throw an annual July 4th pool party.
In the next week, I will find more boho elements to bring into the room to soften it up (cacti, macrame, art), figure out a furniture layout, as well as finish that damned painting.
Hope you're having the best week!
Cheers!
Celine
If you haven't yet, please check out all 85 of the linking participants. Some major talent going on here.
And of course, please check out the featured amazingness here. Linda has assembled quite the party!
In case you missed it:
Week 1- Introducing Aquasita, A Modern Pool Lounge