Ahoy matey's and fellow lovers of design!
Welcome to aquahaus!
I'm very excited to link into this round of the ORC.
I've been working over the last year, remodeling my mid century house in downtown Austin. While I've made good progress inside, I need to shift my priorities outside! There's a lot of summertime living that happens outside in Texas, especially when you've got a pool.
And luckily, that I do!
But like Cher needed Sonny, and Gwyneth used to need Chris, every pool needs a casita. Having respite from the hot Texas sun is essential and doing it in style is a bonus.
Hence my ORC- Turning this shed…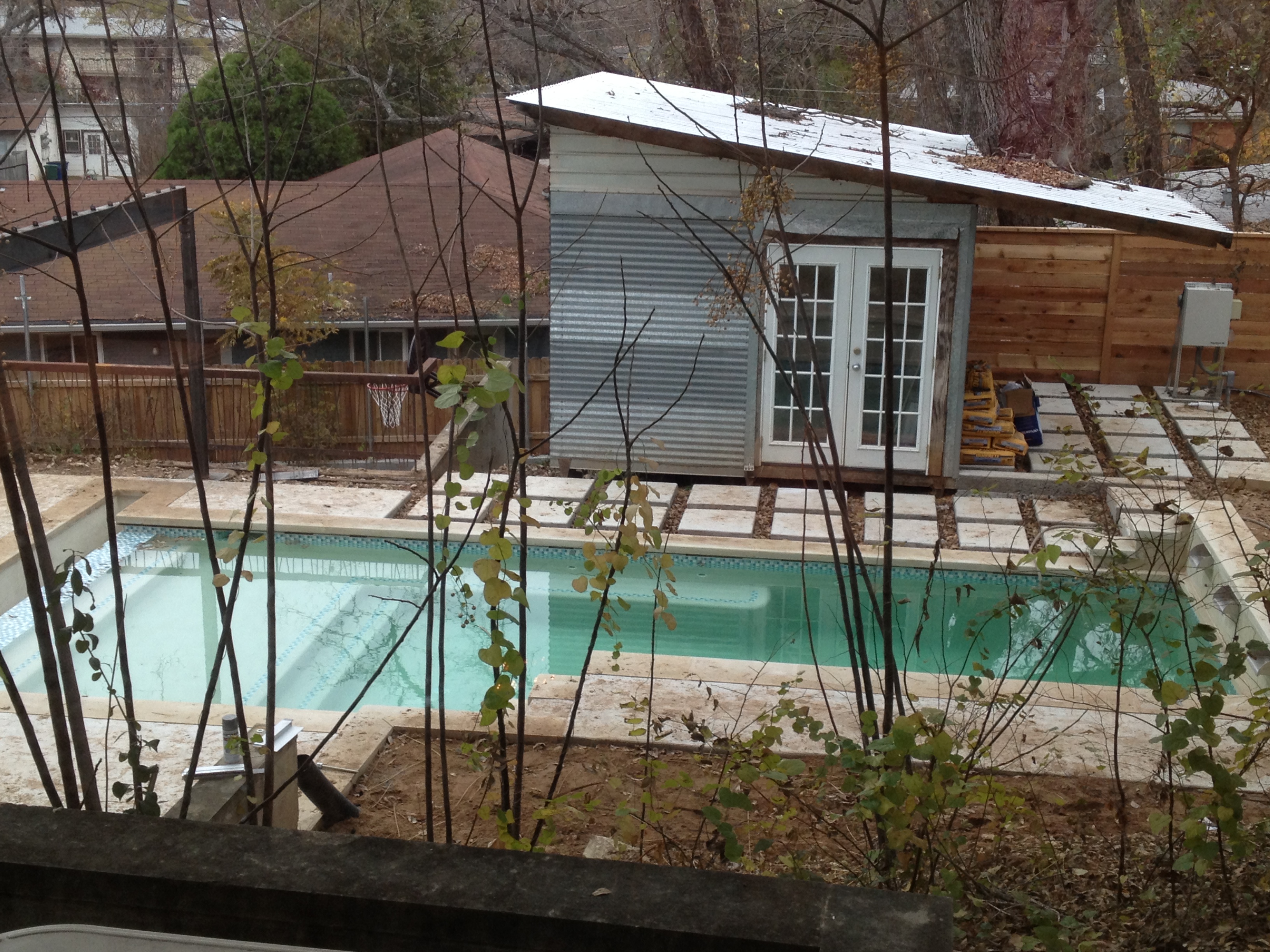 which currently serves as a tool shed and storage,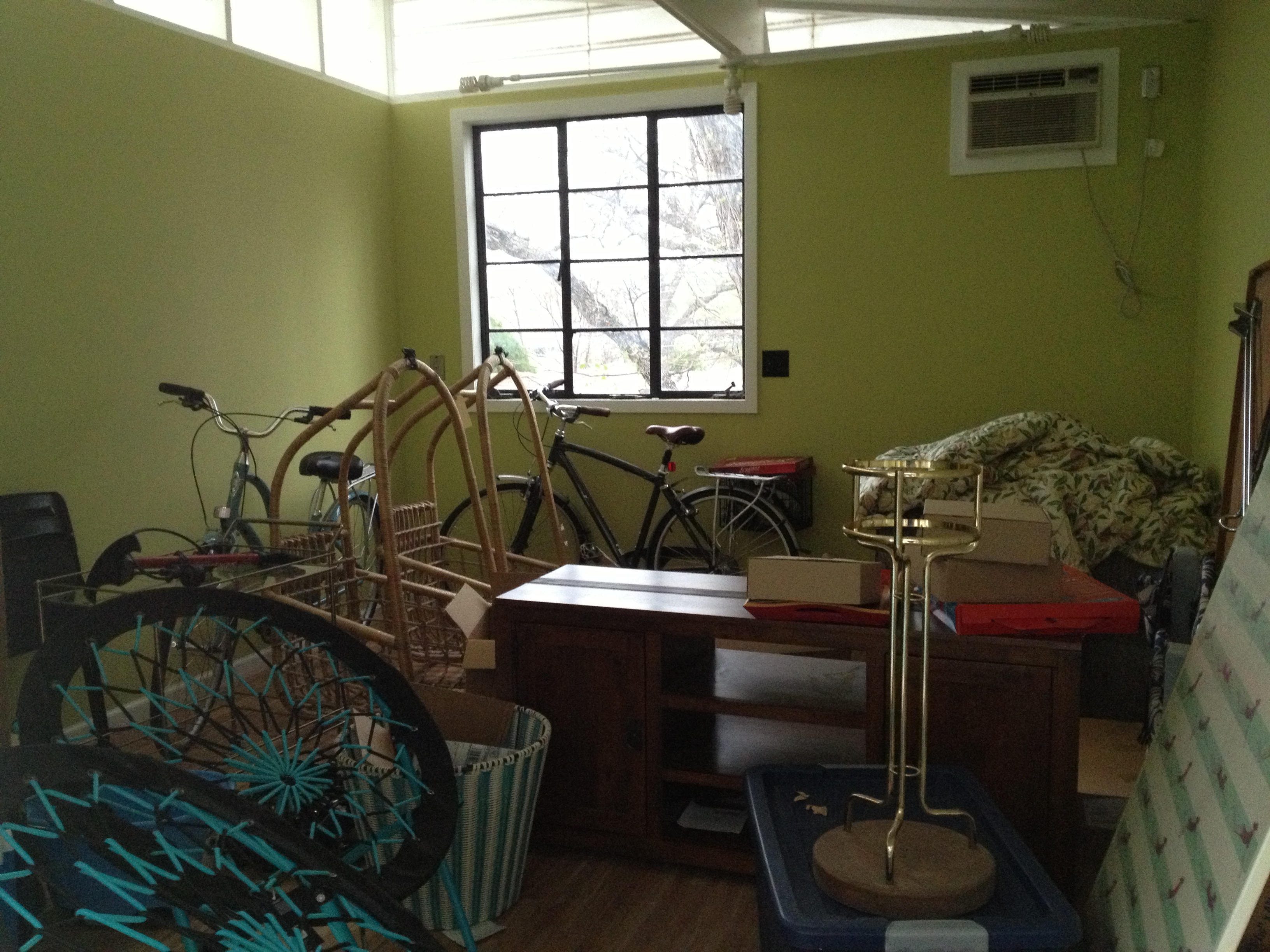 into a boho modern pool lounge, which shall henceforth be dubbed Aquasita. (Aquahaus' casita) It has a nice window, nice French doors, and good light, and potential I'd say!

Step 1- Do something to cover up that dirty plywood subfloor. I've actually already done that. Please read about it here.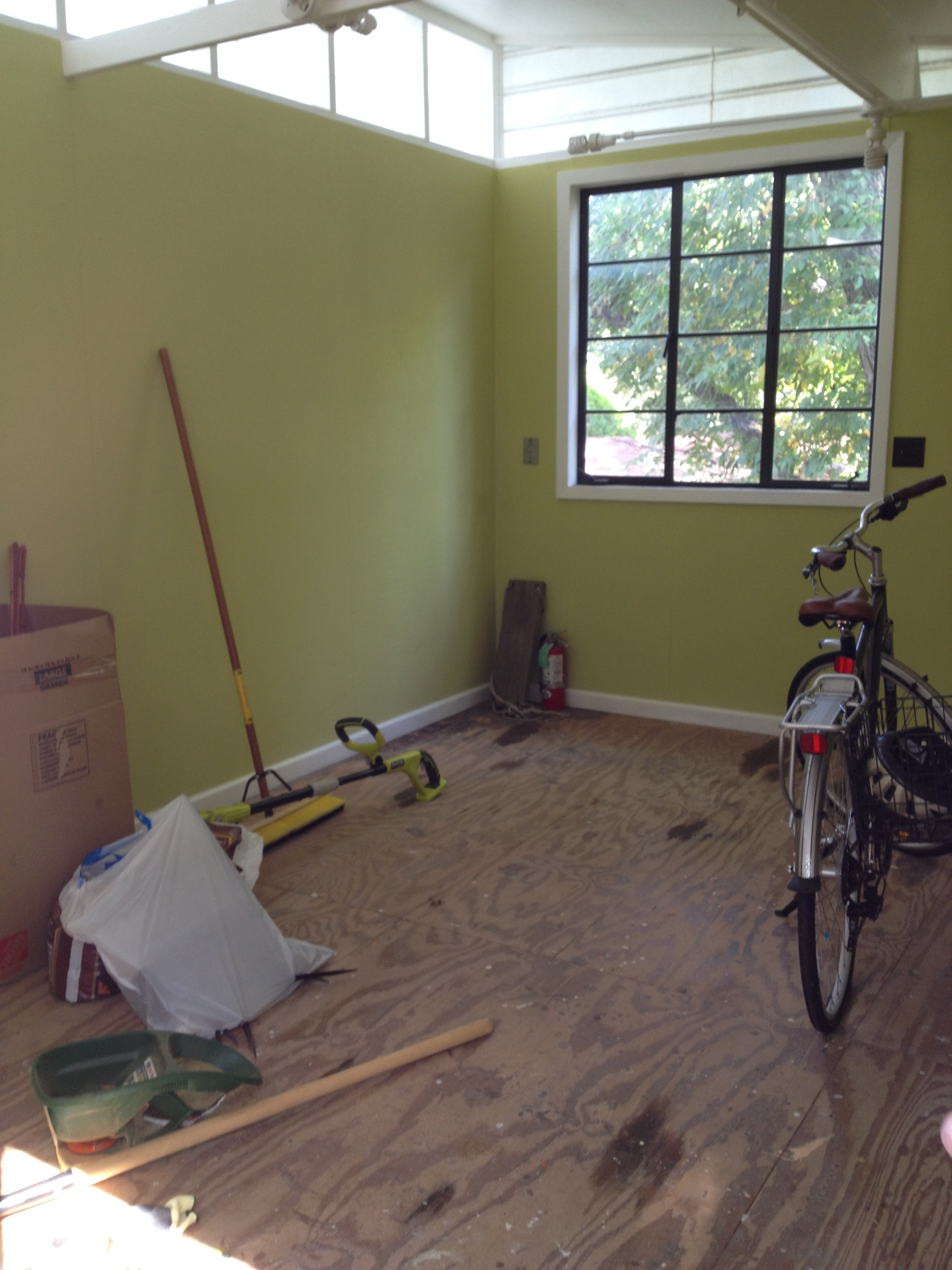 Step 2- Now that we are working with a clean slate, come up with decor scheme. I really love modern eclectic bohemian interiors. To me, this says Austin. Laid back with an ethnic vibe.
Great examples of this are the Hotel San Jose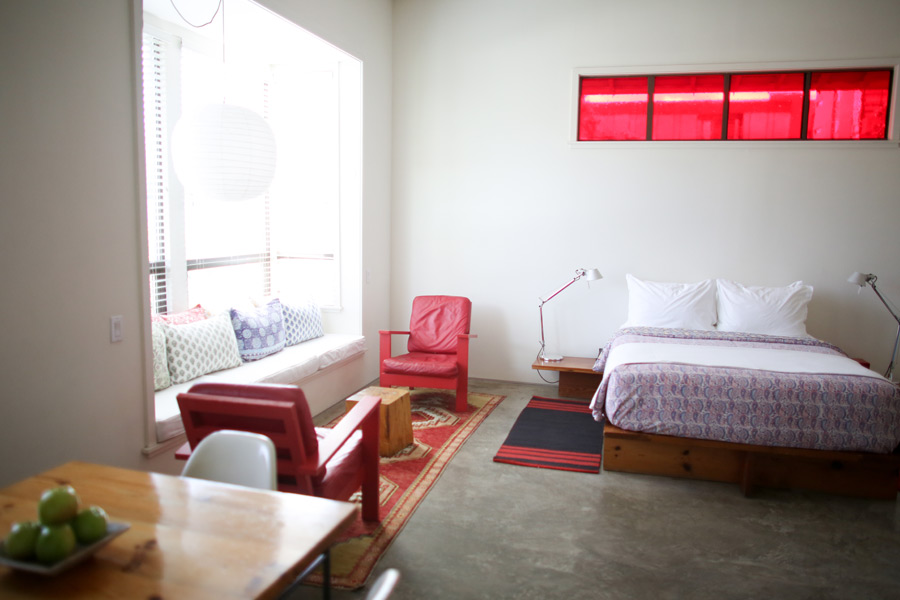 and the Ace Hotel (below image)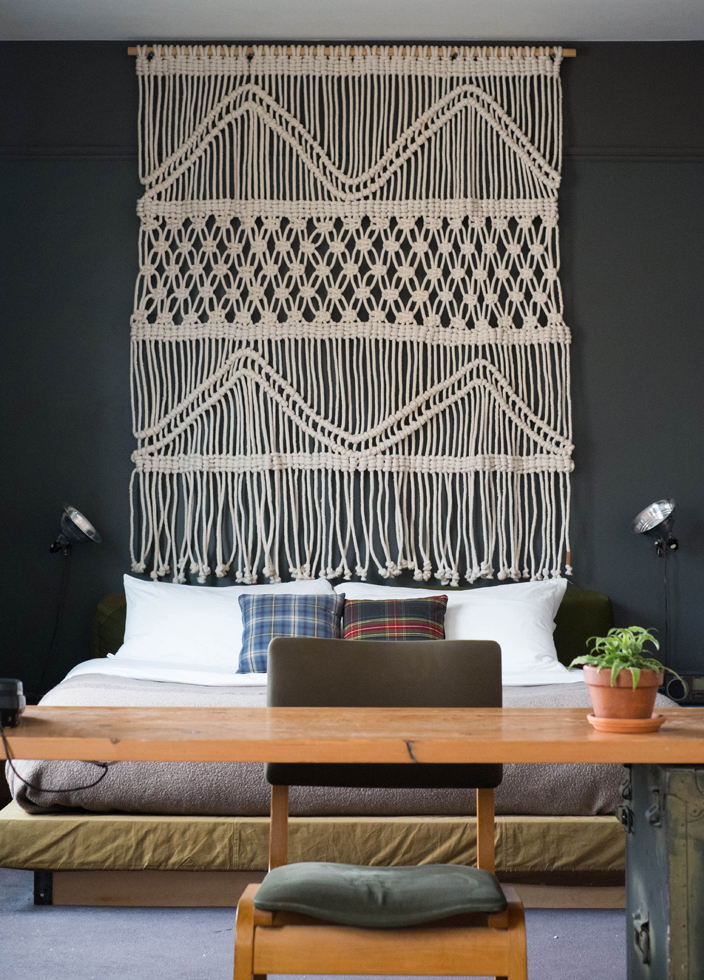 Additionally, the classic Austin landscape includes 3 items: corrugated steel (check- see shed), horizontal cedar fencing (check- see my fence), and xeriscaping with cacti.
Here is the full outside space, resplendent with corrugated steel and cedar fencing.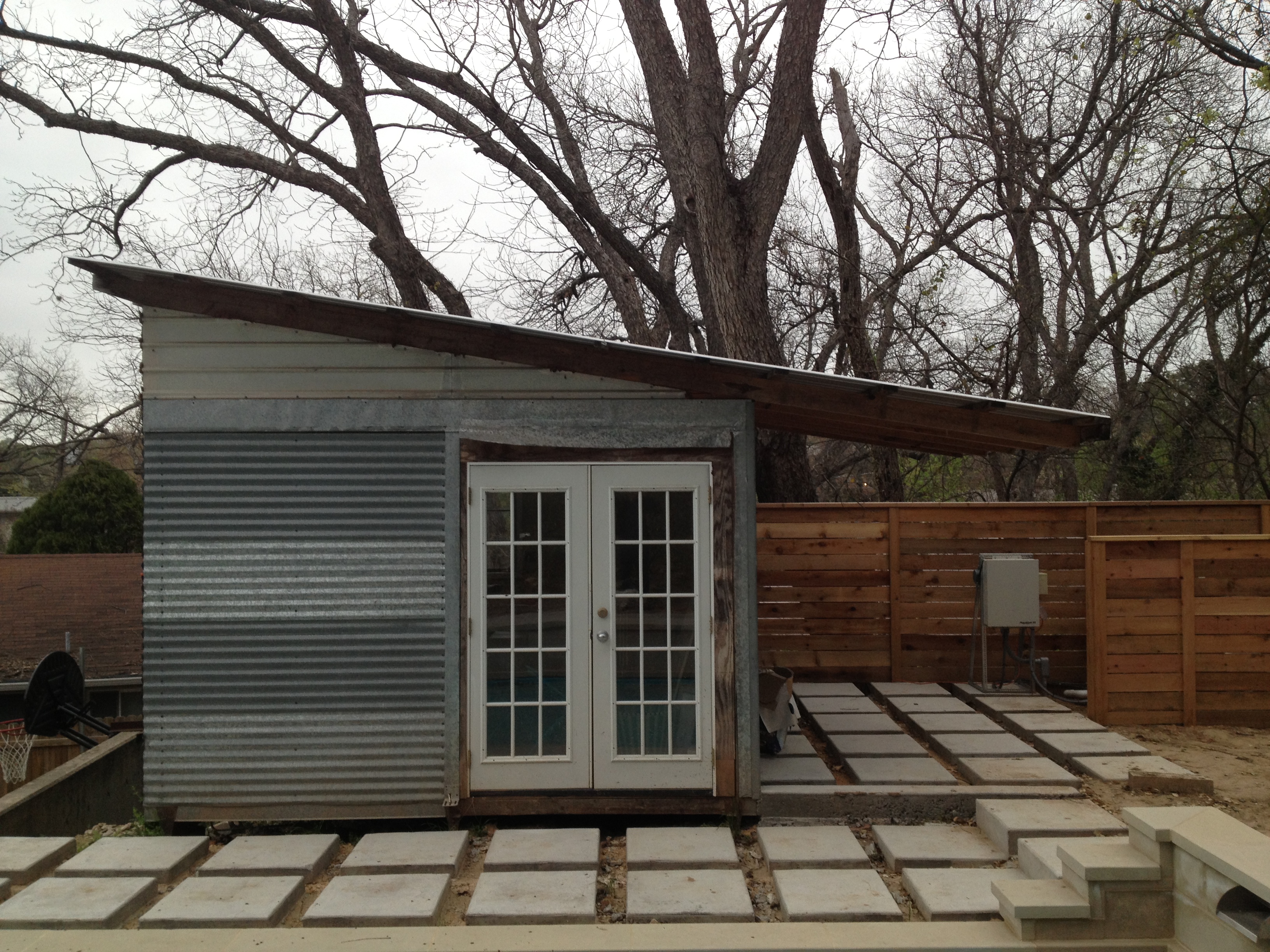 I'd like to do something to zhush up the exterior. We need to create a badass sitting area here just to the right.
Then inside, we need a place that will allow us to lounge, watch sports, and entertain friends during pool parties. Watching sports is very important to both me and my husband. For a woman, I have an unnatural love of sports, bizarre given my strict Asian upbringing, and the fact that I am an only child with no older brothers. (Any other sports lovers out there?)
My rough plan is to create a kickass lounge that incorporates mostly furniture that I already own. I don't know how pleased my husband will be if I continue to buy and hoard more chairs. #chairhoardersanon
See you next week! I think I will have a detailed plan of attack then, and will have hopefully made some progress on the interior front. I see a lot of painting in my immediate future.
Cheers!
Celine