We completed our demo last week and it looks very empty, but full of potential. The pine ceiling will stay, but I want it to be very pale, either bleached or white-washed. I have a guy coming next week to give me a quote sandblasting off the varnish.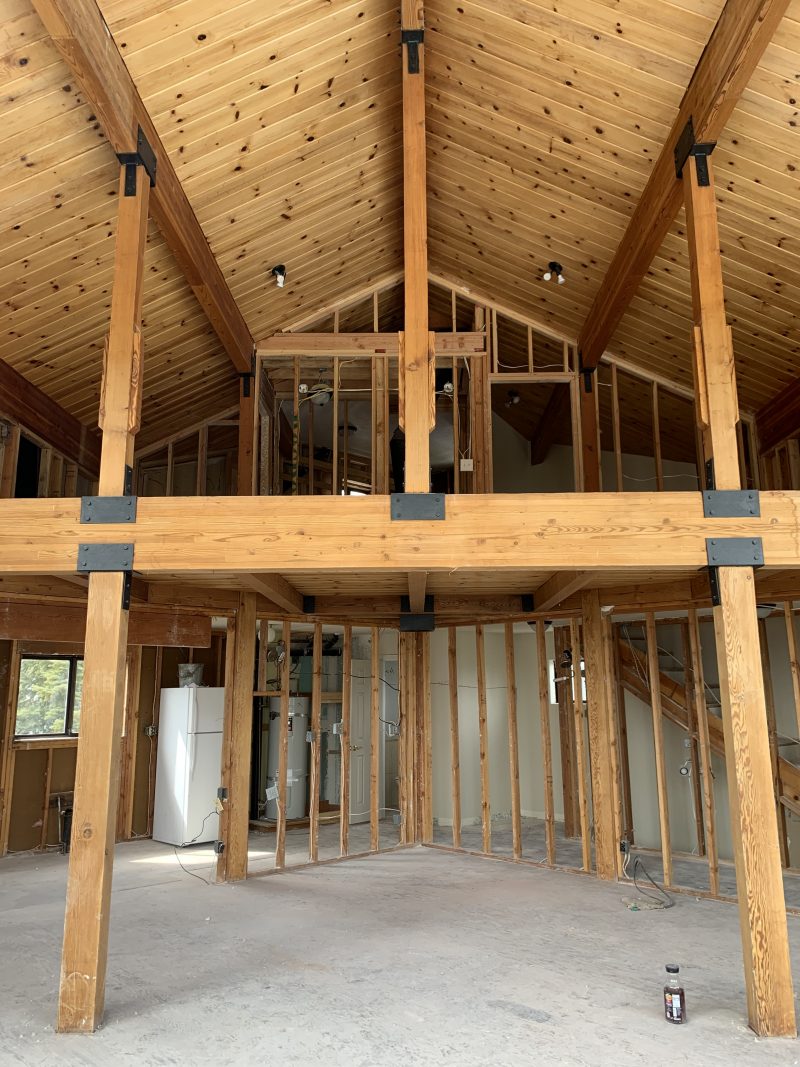 I shared this pic of these insanely gorgeous black stone floors on my instagram previously, and planned on flagstone floors on the main level. I love how organic and dramatic it is. This is from Slow Beam in Tasmania.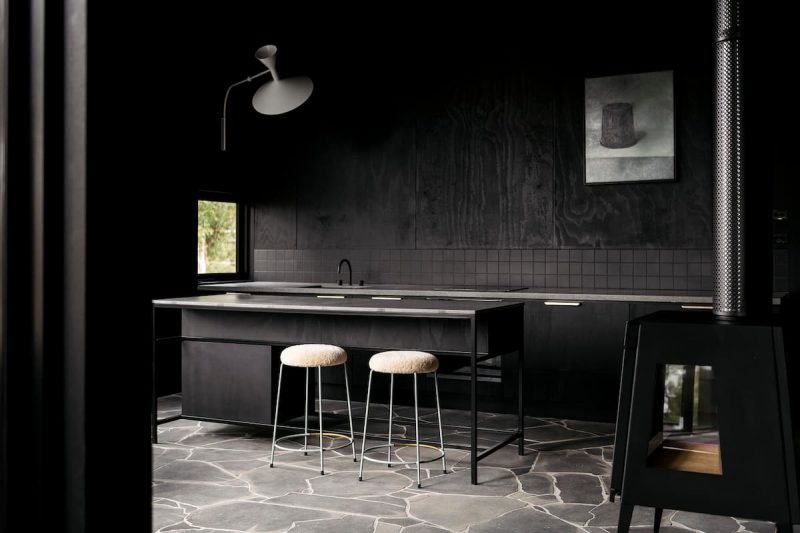 I'm going for scandi/ japandi luxe ski chalet.
Then my structural engineer put a screeching halt to my plans and crushed my stone floor dreams. Because the main level is on the second level, the additional 14lb / SF from the stone was too heavy. Function getting in the way of form.
So, I turned to my plan B, which I've always wanted to do anyway. Today, I received two samples in the mail today for chevron floors.
The safe bet would be the light floor. And it would be lovely.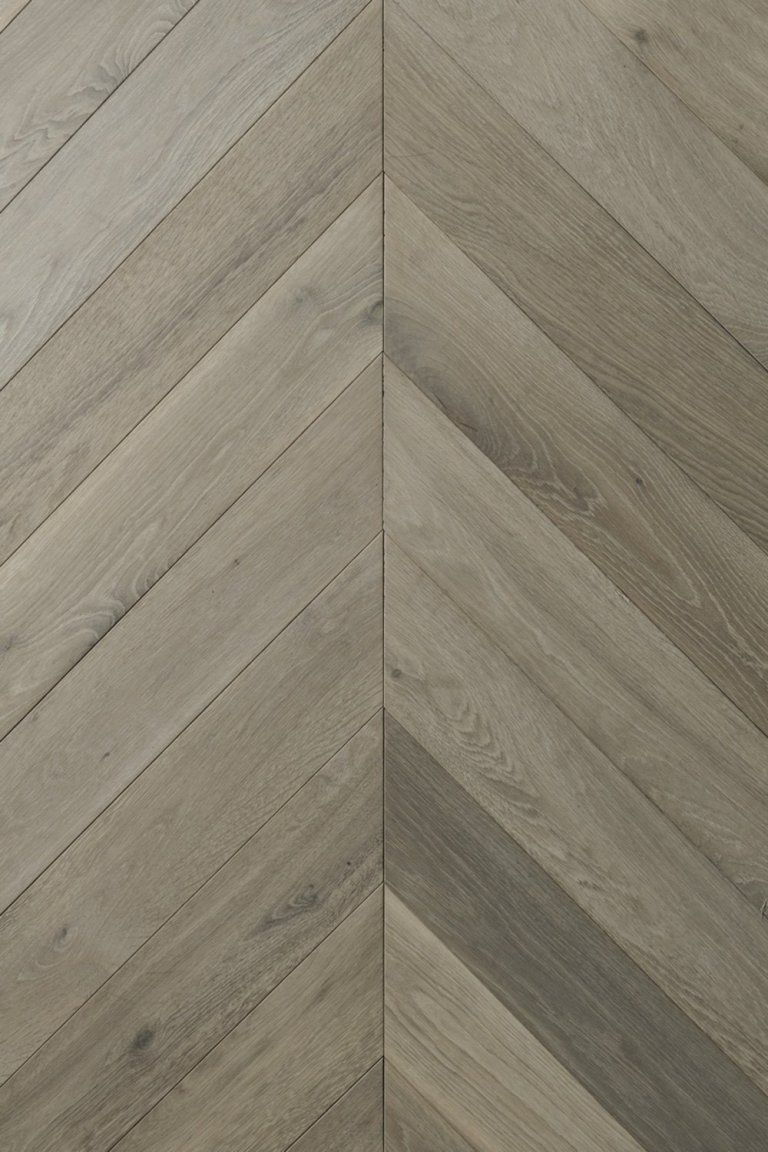 The dramatic option would be this darker floor. Light oak has taken the design world by storm the last few years. I love it of course, but perhaps the vistas of Lake Tahoe could be equally enjoyed from a room with dark floors?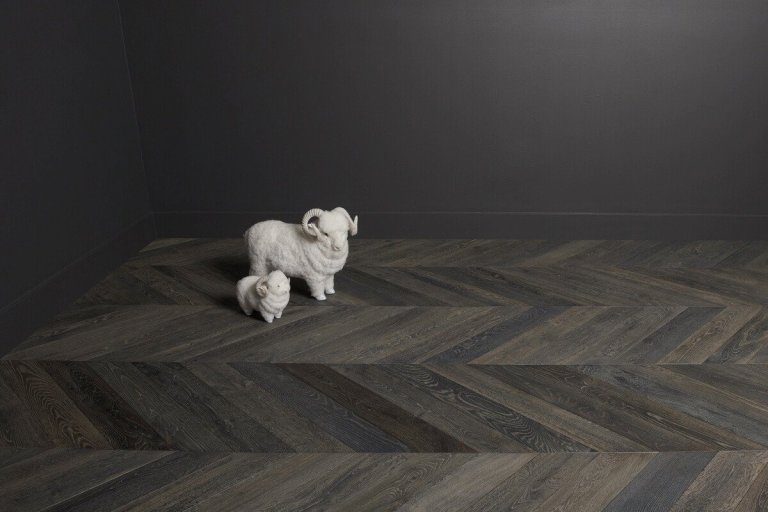 I saw this image on Remodelista the other day and the dark beams captivated me.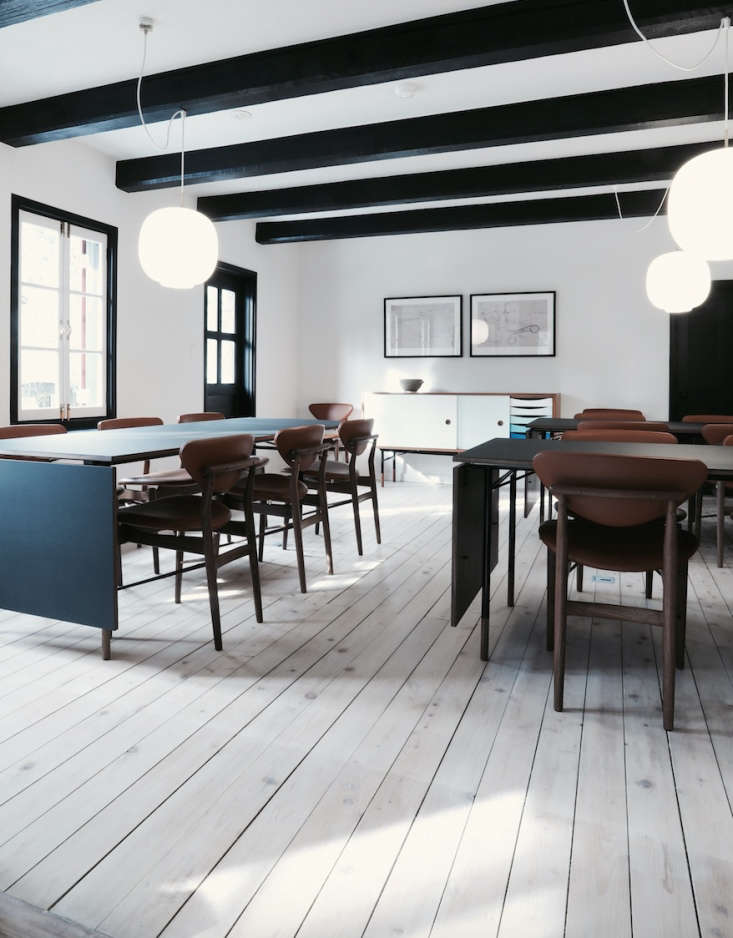 So maybe the light floors with dark beams?
Or dark floors with light ceiling and beams?
As you can see, I have no plan. For me, I just see something and get a gut feeling about which way to go.
I still have no plan for cabinets. I know the walls will be a shade of white. Hopefully some limewash, but the ol' budget may say paint!
The ceiling will be re-finished to get rid of the yellow varnish. I hope they turn out like the tone of the whitish floor above- very scandi.
Oh yeah, and then I forgot how my engineer has also potentially ruined my dreams again re: my glass block stairwell divider. This might not happen either. So I'm on a hunt for a stairwell solution that lets in light, but insulates sound and doesn't cost a fortune like enormous glass divider walls.
Still working on the permit set…need to finalize door/ window sizing…