Hi friends! Happy February! Did you know that this month of February is a perfect square? Feb 1st started on a Monday and Feb 28th will fall on a Sunday.
Well, today, I will present to you my plans for the basement level.
When you drive up, you park and there's a door on the lower level.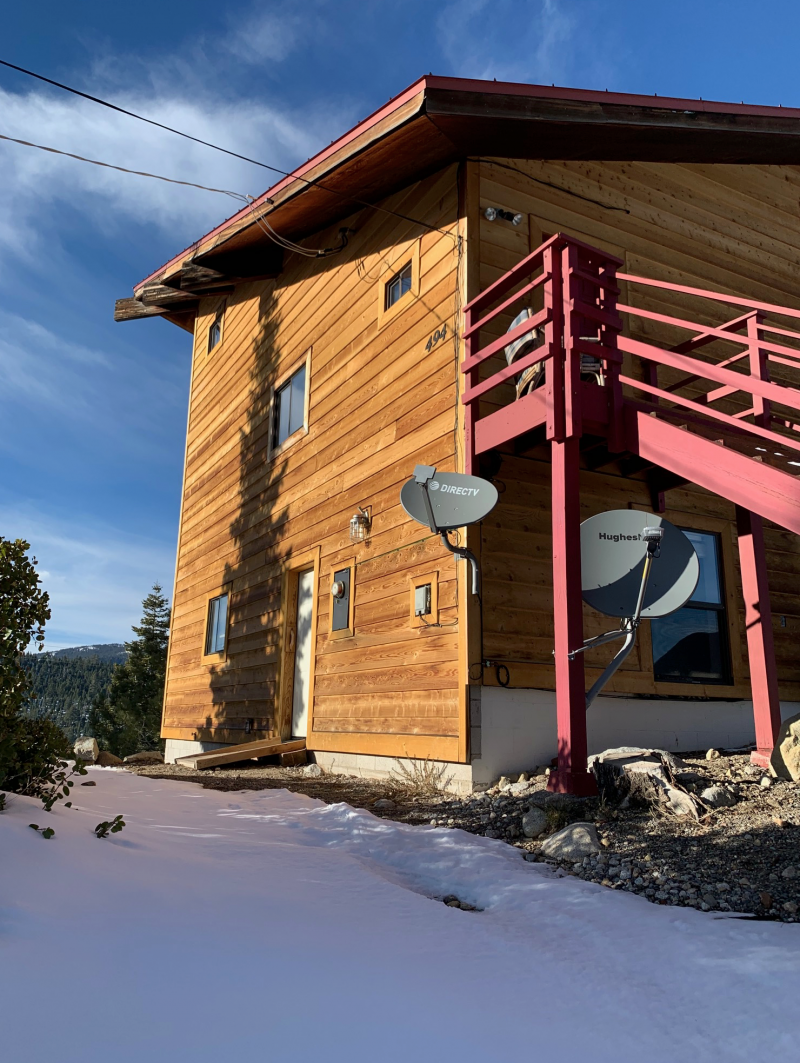 Currently, that serves as a back door.  We are going to make it the front door.  Reason #1- you don't have to climb stairs in the snow Reason #2- There is a storage room right inside of the door that makes a perfect drop zone/ mudroom.  Reason #3- We stole the entry space upstairs for a larger kitchen.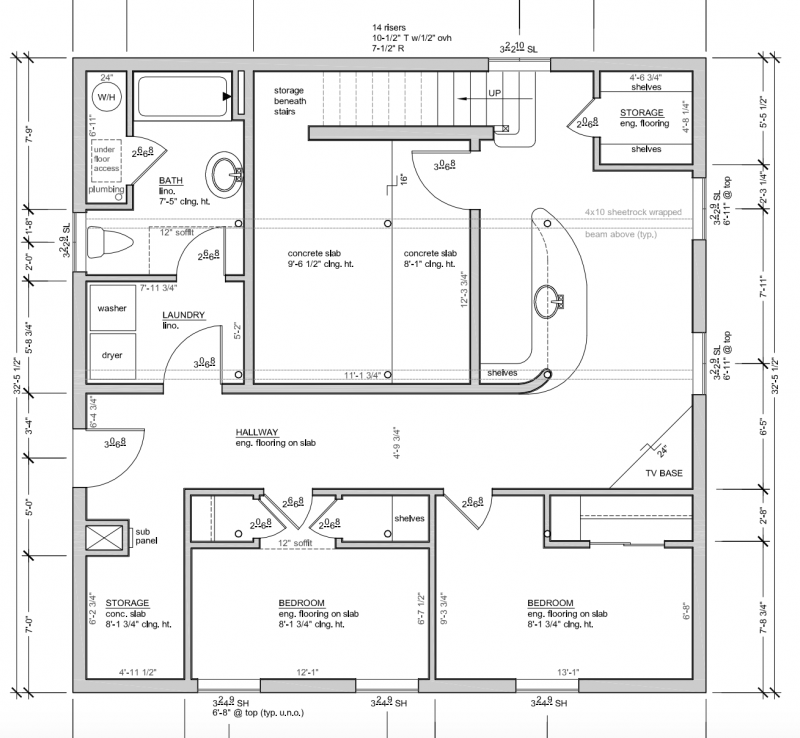 So the current basement level is very strange.  The rooms are very small.  The hallway is very large.  There is a very large wetbar with no room to hang out and no view to enjoy.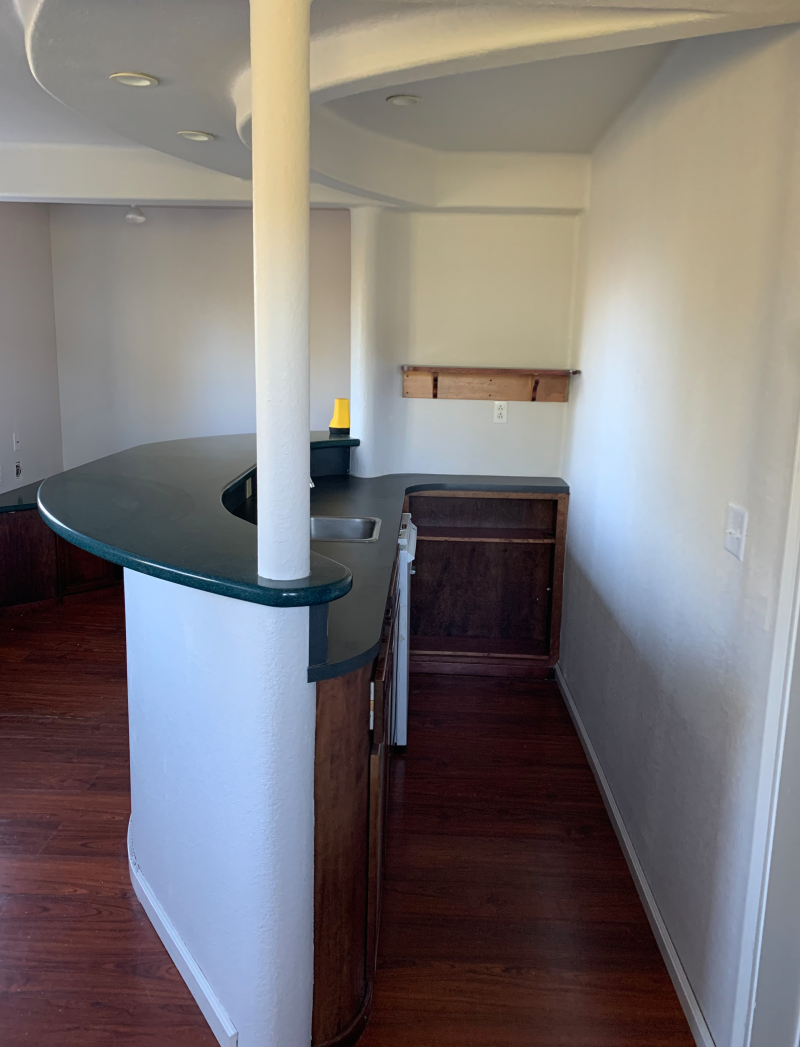 There are currently 2 bedrooms downstairs with 1 bathroom. The bedrooms are narrow but long.  There is a laundry room which we don't need since we will have laundry upstairs. There is a large room behind the existing wet bar that is currently used for junk storage.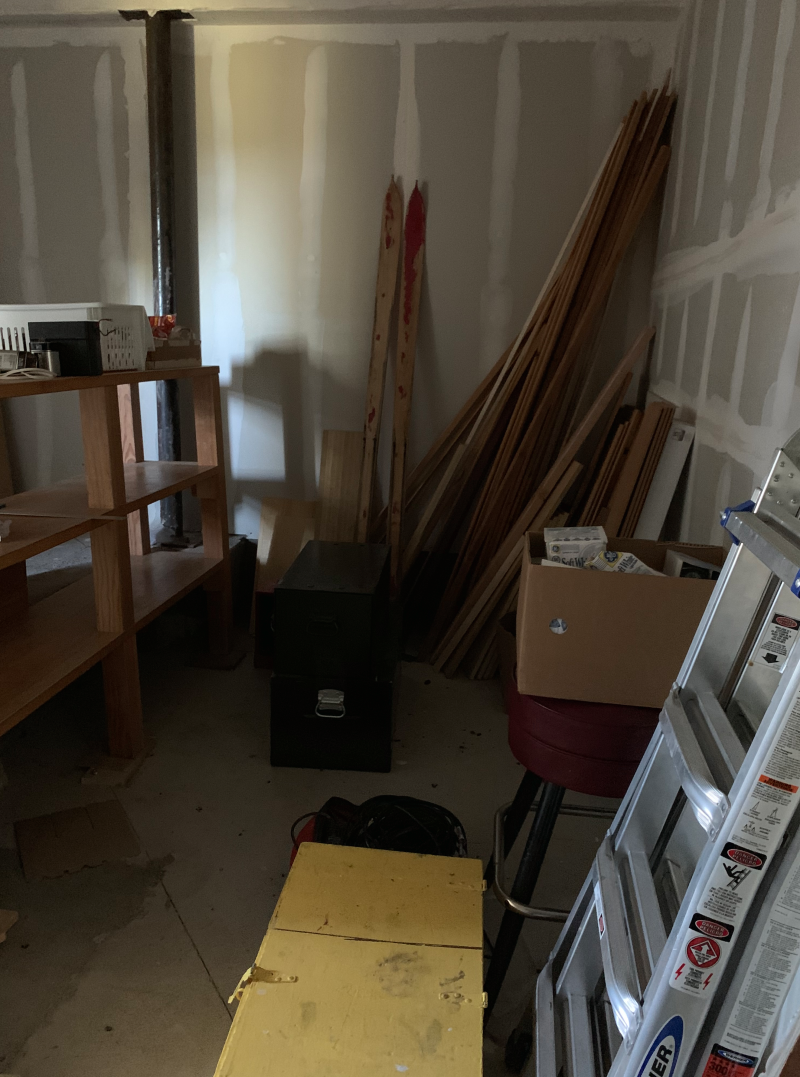 There is a smaller storage room immediately to the right of the front door.  
Things that you need/want in a cabin:
-Mudroom/ boot room to take everything off before you get too far inside
-As many bedrooms/ bathrooms as possible
-Cozy TV watching area
Again, I did my crazy powerpoint modeling and then here are the resulting CAD plans.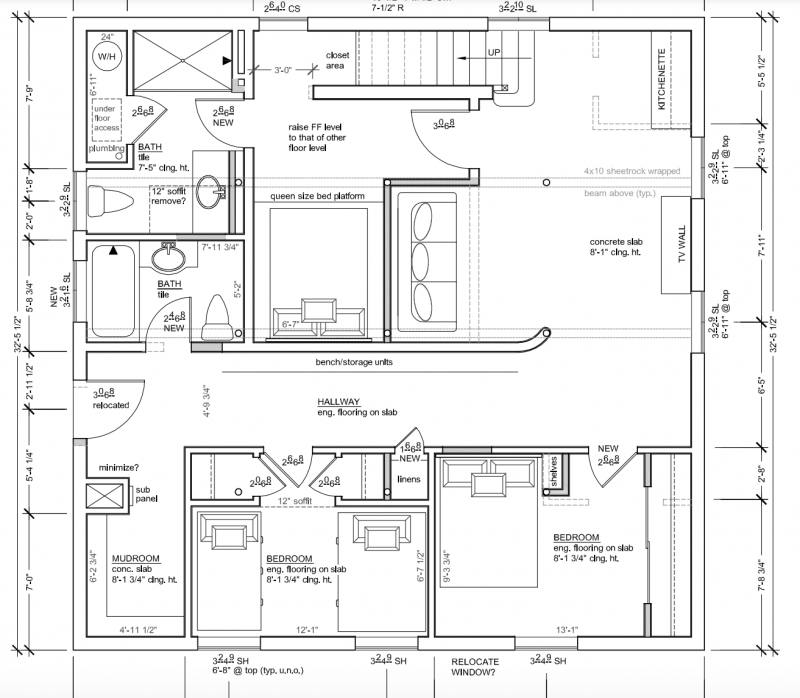 We now have a 3 bedroom, 2 bath downstairs.  We converted the existing laundry into a new bathroom.  We converted that storage room into another bedroom. It's small but will be very interesting.  We added a window for egress and natural light across from the bed.   The bed will be a built in platform type bed like this.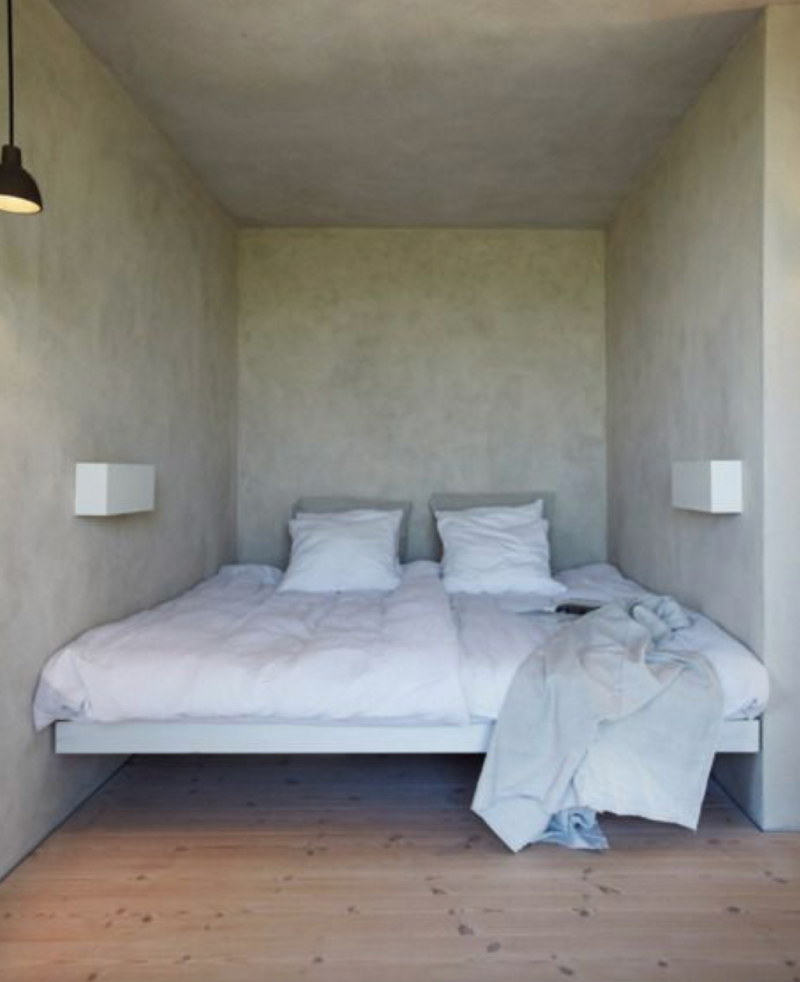 We also made it ensuite to the existing large bathroom downstairs.  
Just inside the new front door will be a new mudroom/ boot room. A boot room is where you take off and store all your wet ski gear.
We reworked the existing queen bedroom to maximize the view outside the existing window, moving the entry, and adding a wardrobe style closet to maximize the length of the room.
The other bedroom is now a bunk room with twin over twins AND full over fulls!! Each of those bunks have a window out to Lake Tahoe. Pretty sweet for those kids!
So just downstairs, we can now sleep 6 in the bunkroom, 2 in one queen room, and 2 in the other queen room!!
For TV watching, we will have a cozy TV nook, with a kitchenette.   Actually, I want to switch TV and couch locations so we can build a kitchenette using existing plumbing and hang the TV over it.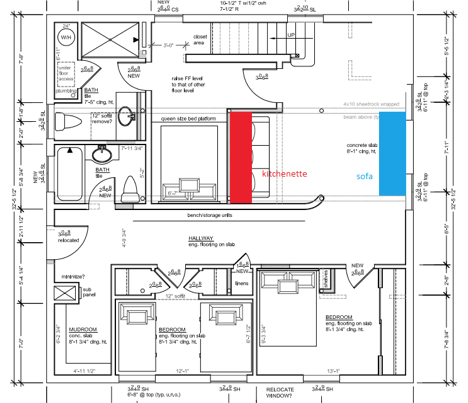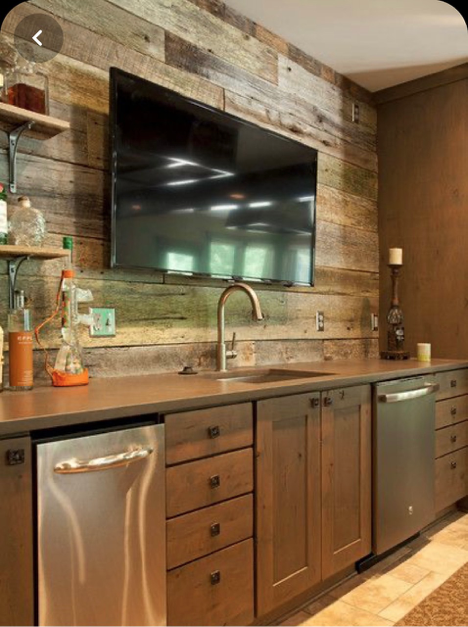 I like the configuration of the TV, sink, and appliances.  It's great for movie watching, or for your guests to make their own coffee in the morning, or to get a glass of water at night. 
Because it's so satisfying, let's see those floor plans back to back.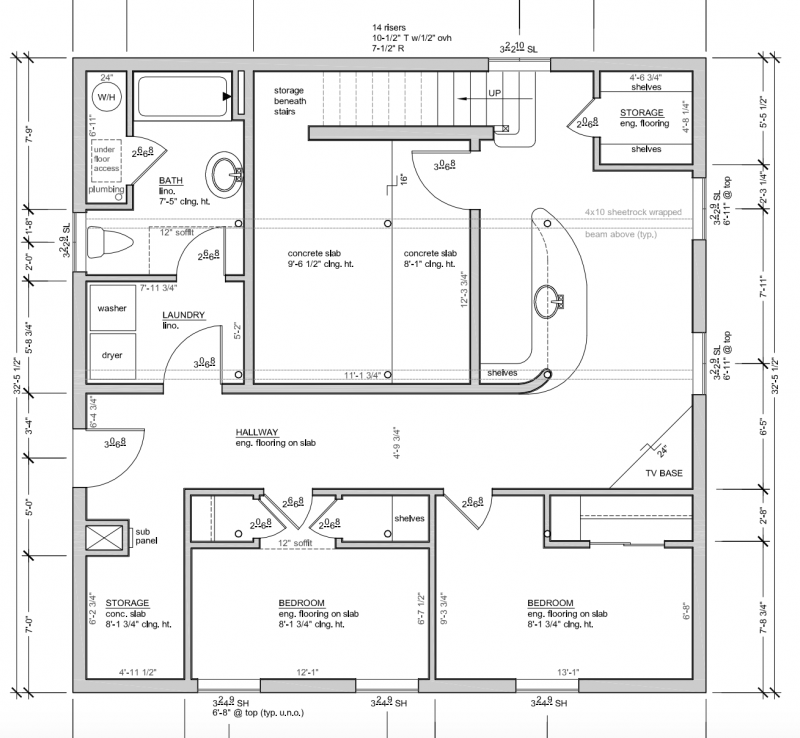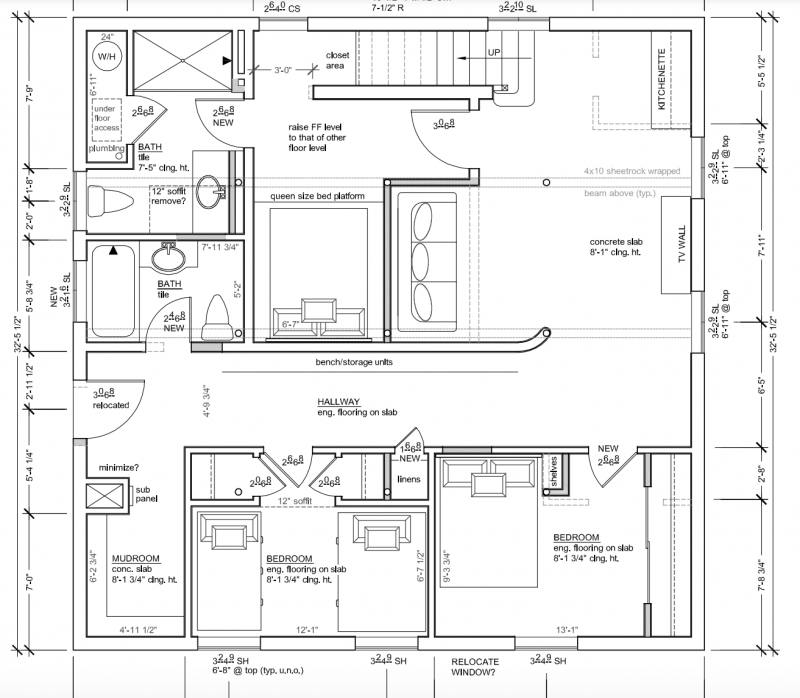 Anyone else a floor plan junkie like me? Why is it so satisfying to fit everything together like a puzzle??
Well, that's the general schema.  As always, would love to hear your thoughts and suggestions.
Details need to be sorted out for each space, but we will get there, in due time.