We left off at the floor planning for the main level. The kitchen is small, entered directly from the existing entry, and fairly closed from the main living room.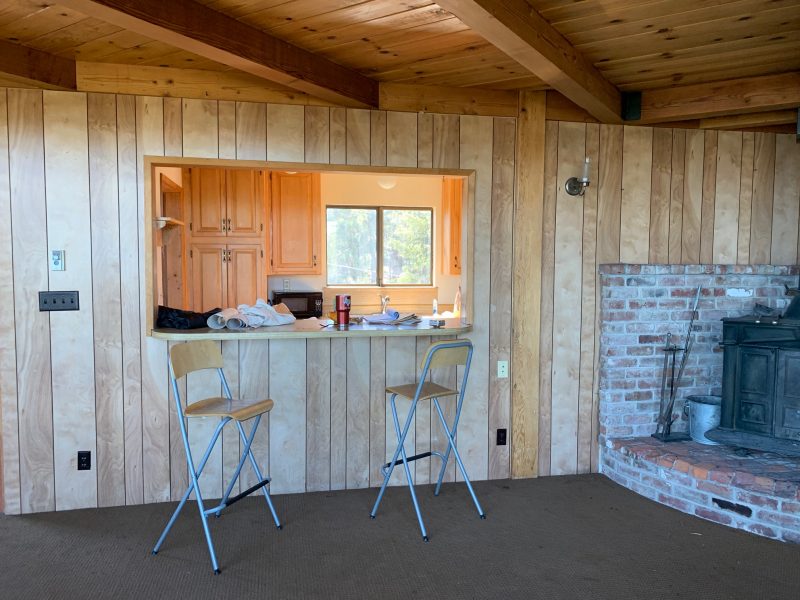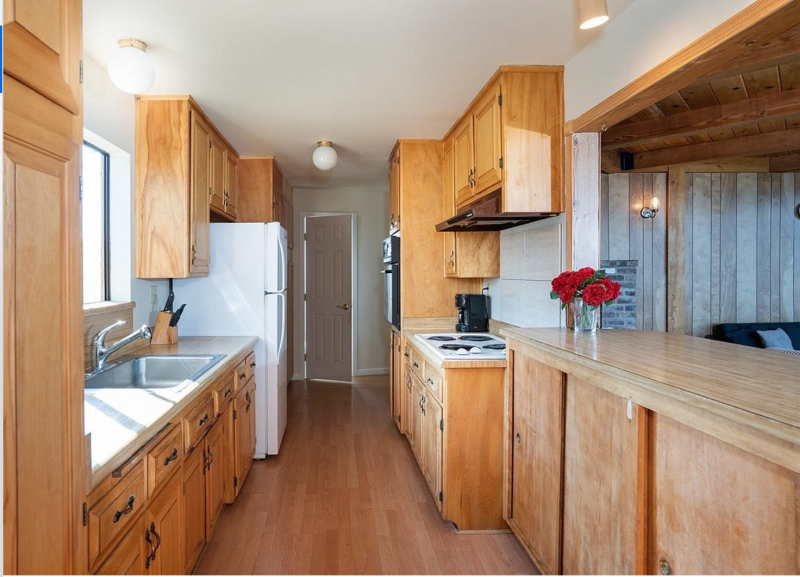 Here is the current floorplan: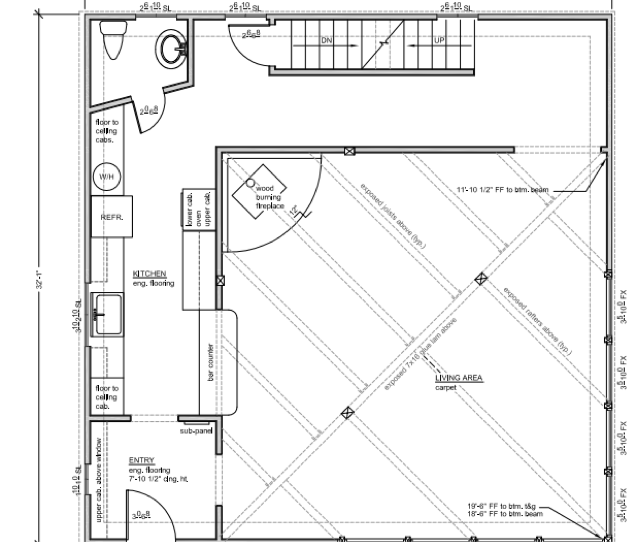 My process is generally to write down everything I need to find a place for, and then make sure my floor plan accommodates this. We are stealing the space from the current entry to make the kitchen larger, have W/D space, pantry space. We need to accommodate a water heater. The washer/ dryer would be a stackable unit, hidden behind doors. This is an existing hook-up site.
Here is one option I've come up with. We would keep the sink and range in the same place. We remove the island in the middle, take down the wall on the left side, and make this a peninsula area.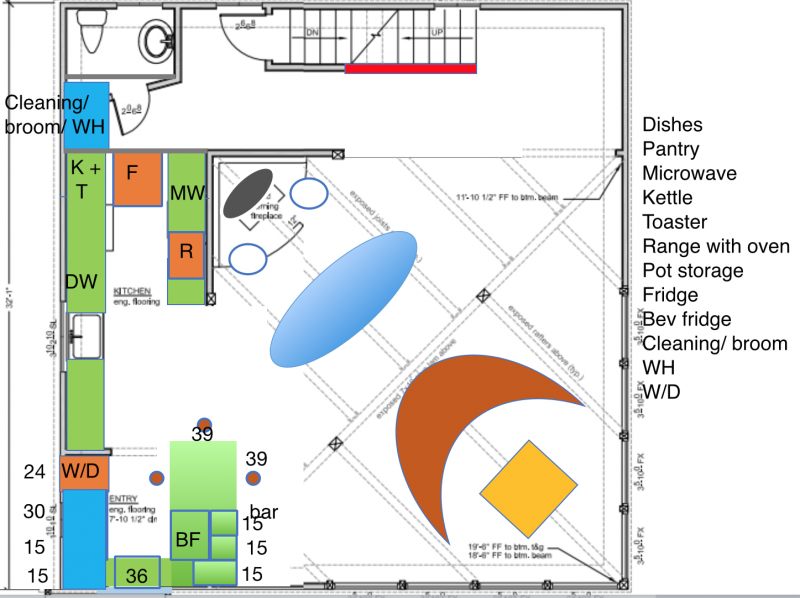 One question- do we need bar seating here? The large blue oval represents the dining table which has a great view of the lake. Better to eat here?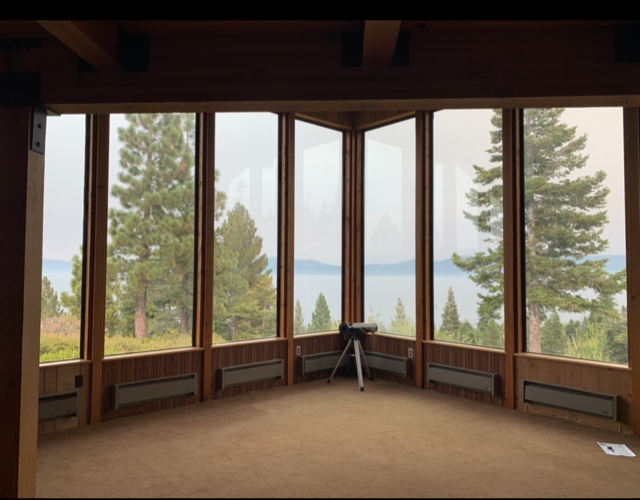 This is the cabinet plan.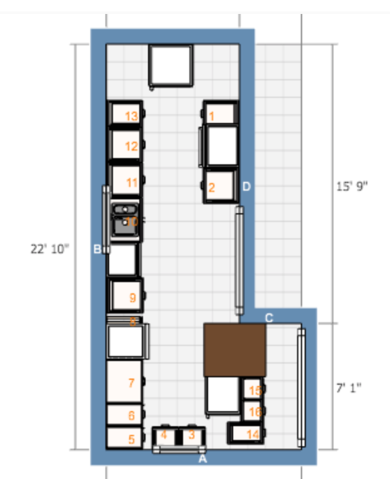 And here are some representative sections. You have to use your imagination LOL.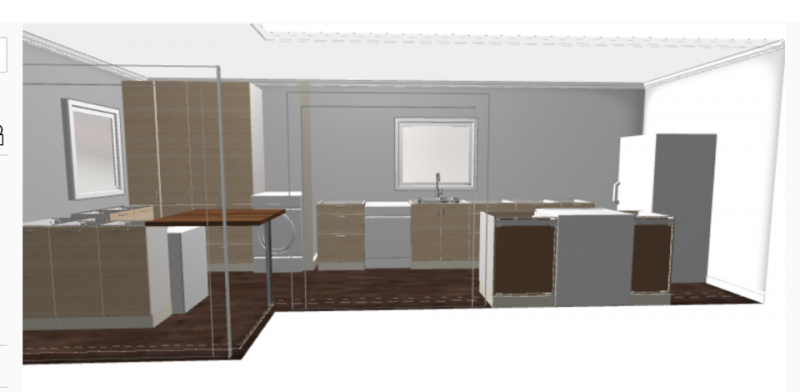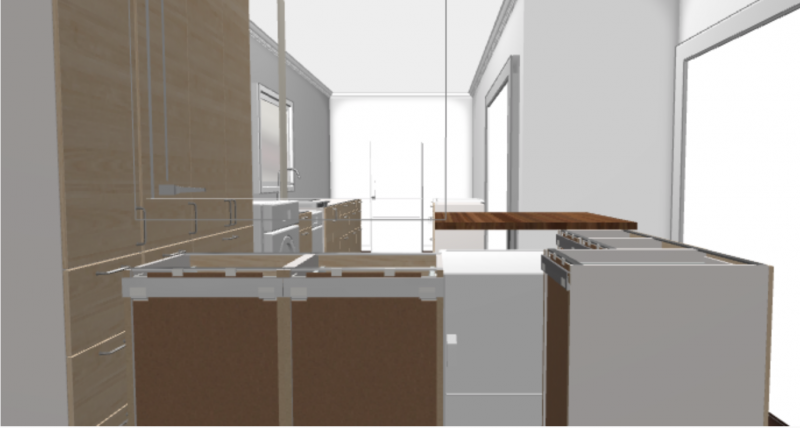 Option 2 removes walls and the current island, filling it with a larger island. The current entry door becomes a large floor to ceiling window. I'd move W/D to other side of kitchen, actually behind a new wall, in a back area closer to stairwell. It'd be nice not to have to cross the entire house to do laundry. I would have to re-locate stove and sink as well. I'd also probably close the window behind the current sink. BF means beverage fridge, a necessity for us. BC is broom closet. S is sink. C is cooktop. The blue squares represent tall pantry cabinets.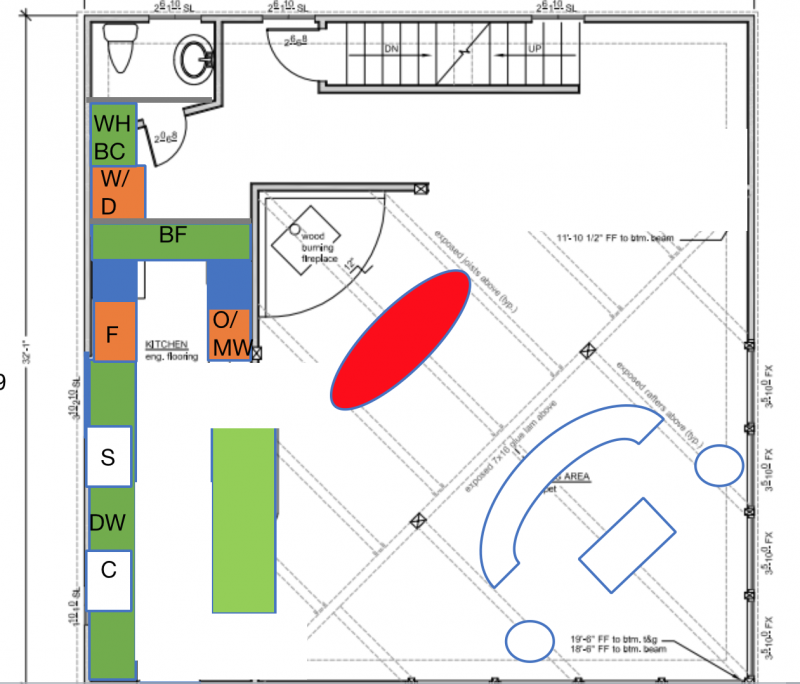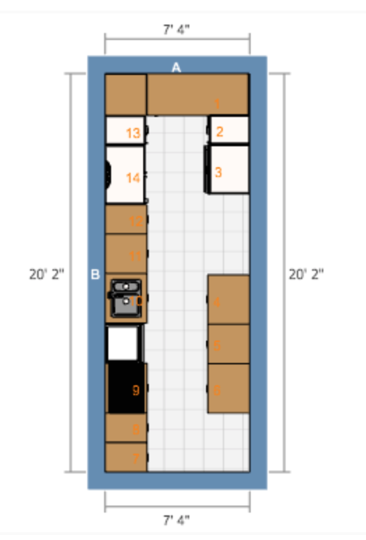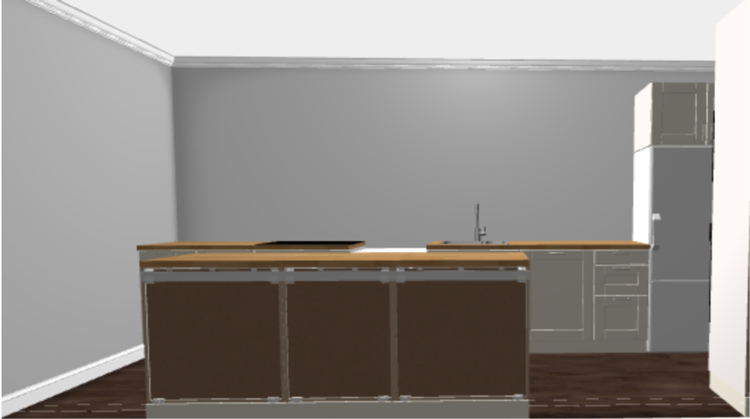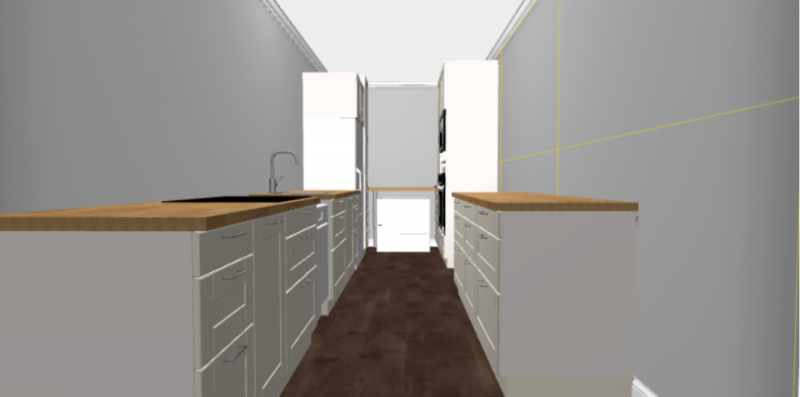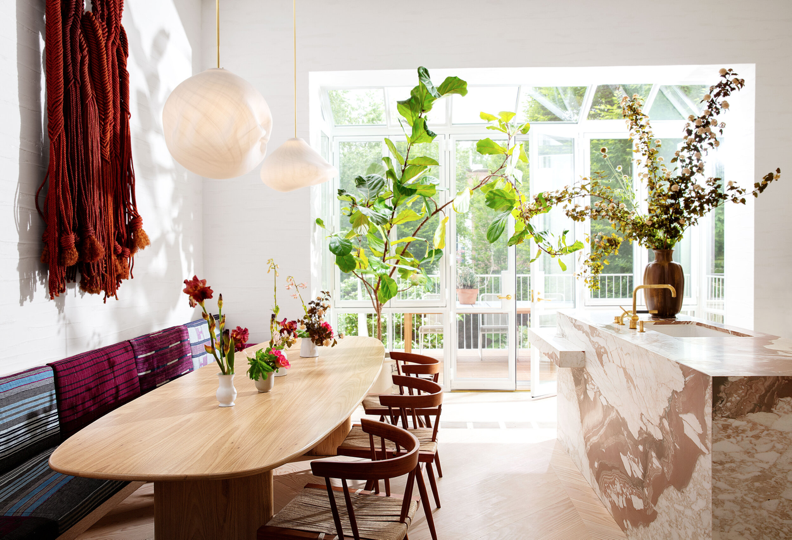 I'd want the island to be a monolithic stone like this…no island seating.
I also have contemplated doing no island, and a large dining table in front, like this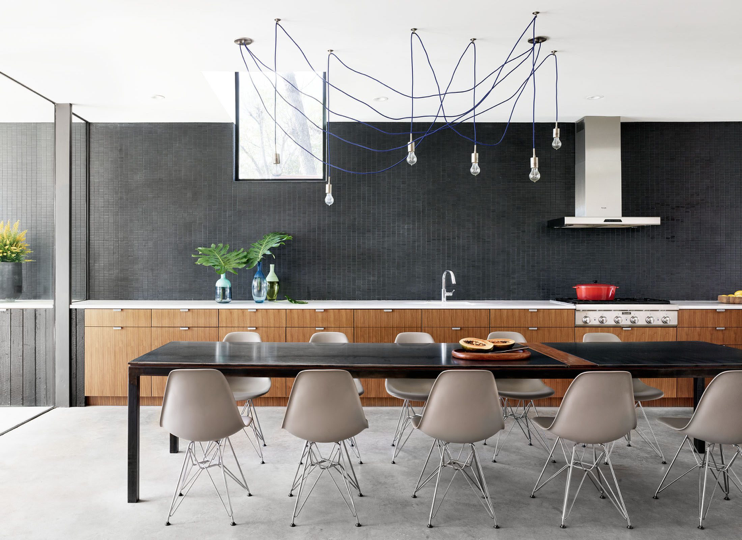 I would lose some storage, and then I'm not sure what to do in front of the fireplace…more seating?
Well, that's where I am today. Which is your favorite and why? Is it worth moving around all the plumbing,etc.?
Have a great week!!