Happy Humpday! Sorry I missed my Sunday post, but here I am!
Yup, still working on the kitchen.  After last week's post, you guys shared lots of helpful info. The island was the big winner, and some of you voiced concerns re: the fridge/ laundry recess. I had an amazing floor plan suggestion from an Instagram friend.   It makes so much sense!! I ruminated for a few days and ultimately- that is the direction we'll be going!  Instead of a deep recess with laundry and the fridge in the back with possible accessibility issues, we will move up the wall to split the space and create a little laundry room instead.  Thank you Harper!!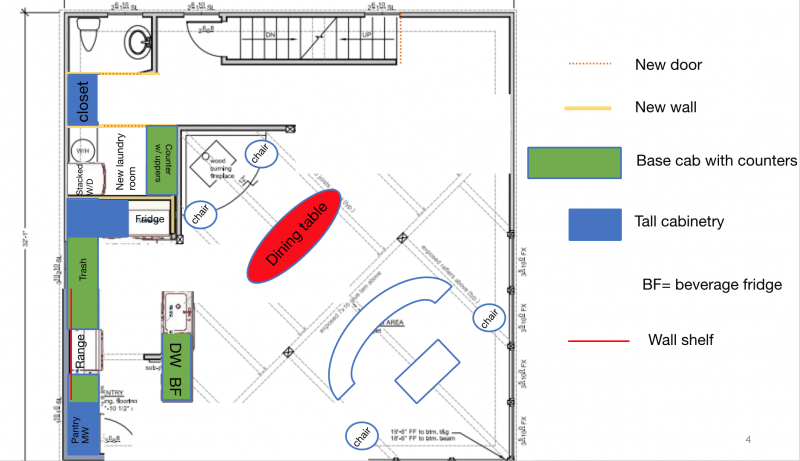 We moved the sink to the island, but to one end.  If you look at the floor plan, there is a post we cannot move, so to avoid it in my sight line at the island, I pushed the sink to one end.  I also like staggering the sink and range so there is more space to maneuver if there's another person in the kitchen.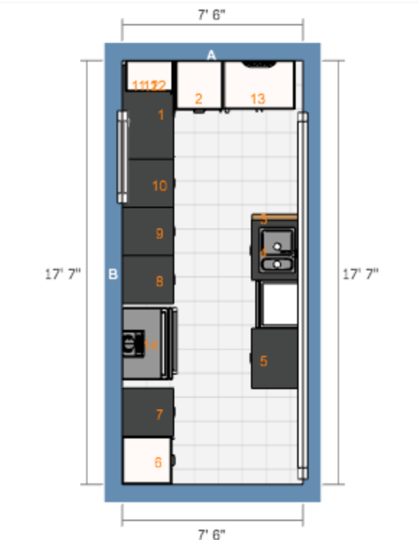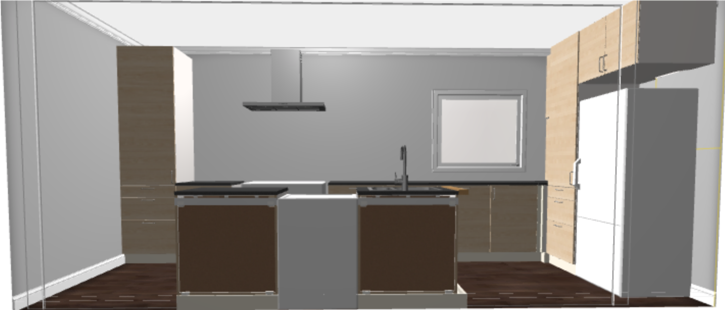 Pretend that the cabinets on the right have no gaps. There will be 2 long shelves on either side of the hood.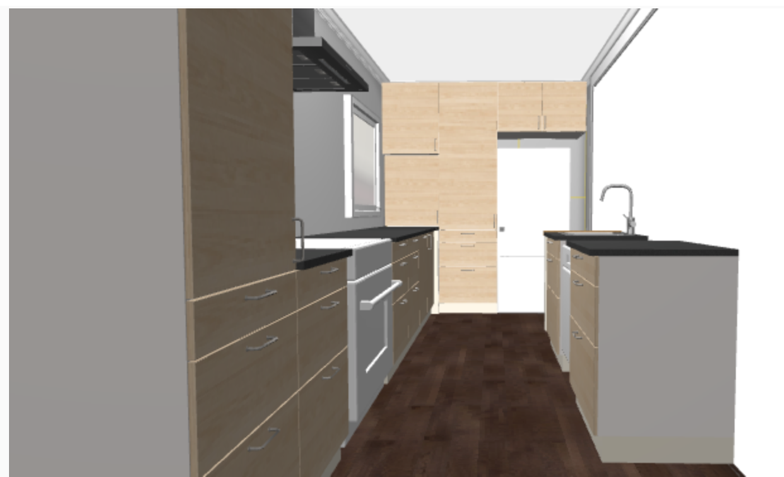 The cabinet on the left of the far wall will be an appliance garage. Instead of a cabinet on the right side of the island, there will be a beverage fridge.
I still haven't committed to finishes, but I love the modern mountain palette of concrete, wood, steel, glass….. I am contemplating a steel backsplash and counter- stainless vs. black rolled steel.
I shared this pic from Slow Beam on my instagram; the flagstone floors really speak to me. I love how natural and organic it feels. I'm trying to make this happen; J is less convinced. We will need radiant heating below.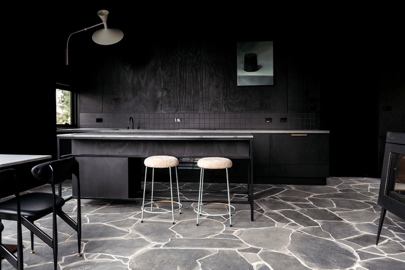 So many more things to decide, but I would LOVE any other comments/ suggestions. What am I not seeing? What should I consider? The internet is an amazing place. Thank you for being here.