Geez…I'm exhausted.
Hi friends, here's the final reveal- my Bavarian B&B bathroom!!
Thank you for following along on this round of the One Room Challenge.
Bad news- I have no final reveal pics….yet… they are coming.
First, look at where we started!!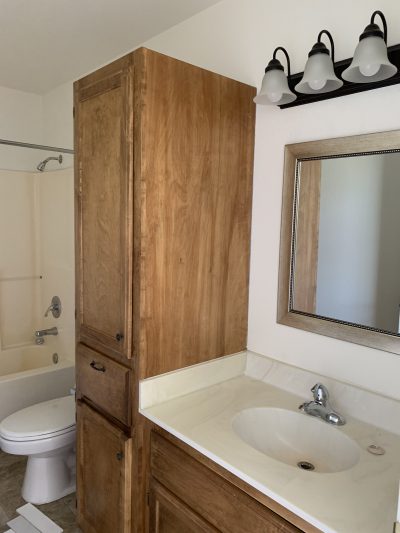 All builder grade cultured marble, plastic shower surround and oak cabinets.
Now!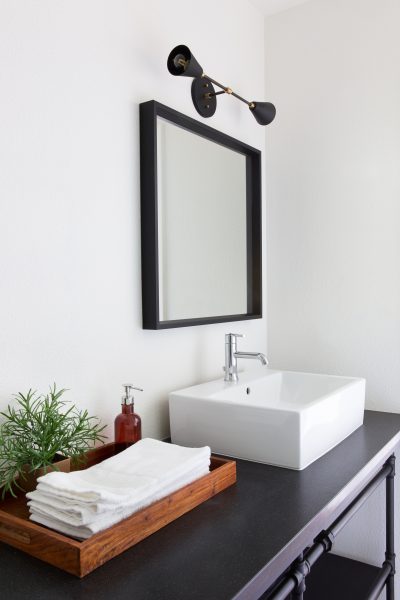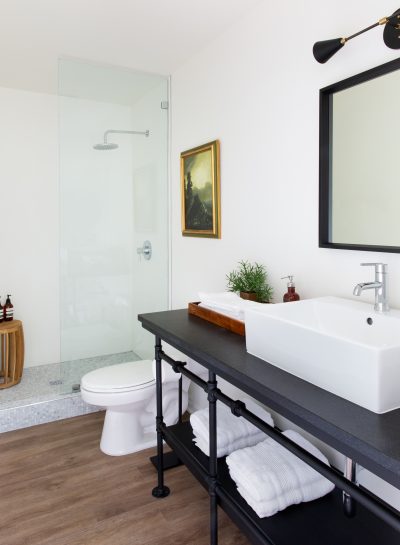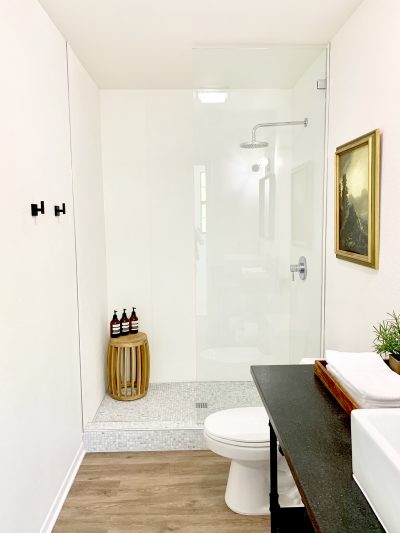 It feels SO MUCH BIGGER and spa-like!
Removing the tub and making an airy shower was a priority.  I don't know why I became obsessed with the idea of a plaster shower, but here we are, too many man hours laters.  I wish you could feel how smooth it is.
The giant oak cabinet was removed, and we built a custom plumbing pipe vanity topped with a vessel sink.
The shower pan is tiled with 3/8″ carrara mosaic. The light fixture is from Triple Seven- purveyors of the best lights. The art is vintage.
I love the little teak shower stools, and the amber colored plastic bottles for shampoo, conditioner, and shower gel.
I can't wait to shower in this little guy.
If you come to Fredericksburg, stay here at Doppelhaus!!
xo
Celine