It's week 4 of the ORC and unsurprisingly, I'm late with this week's blog post.
Life is kicking my butt. But here we go.
Good news- the cabinets And tile are done. And are so cute!
I think they look great with the more simple leathered absolute granite.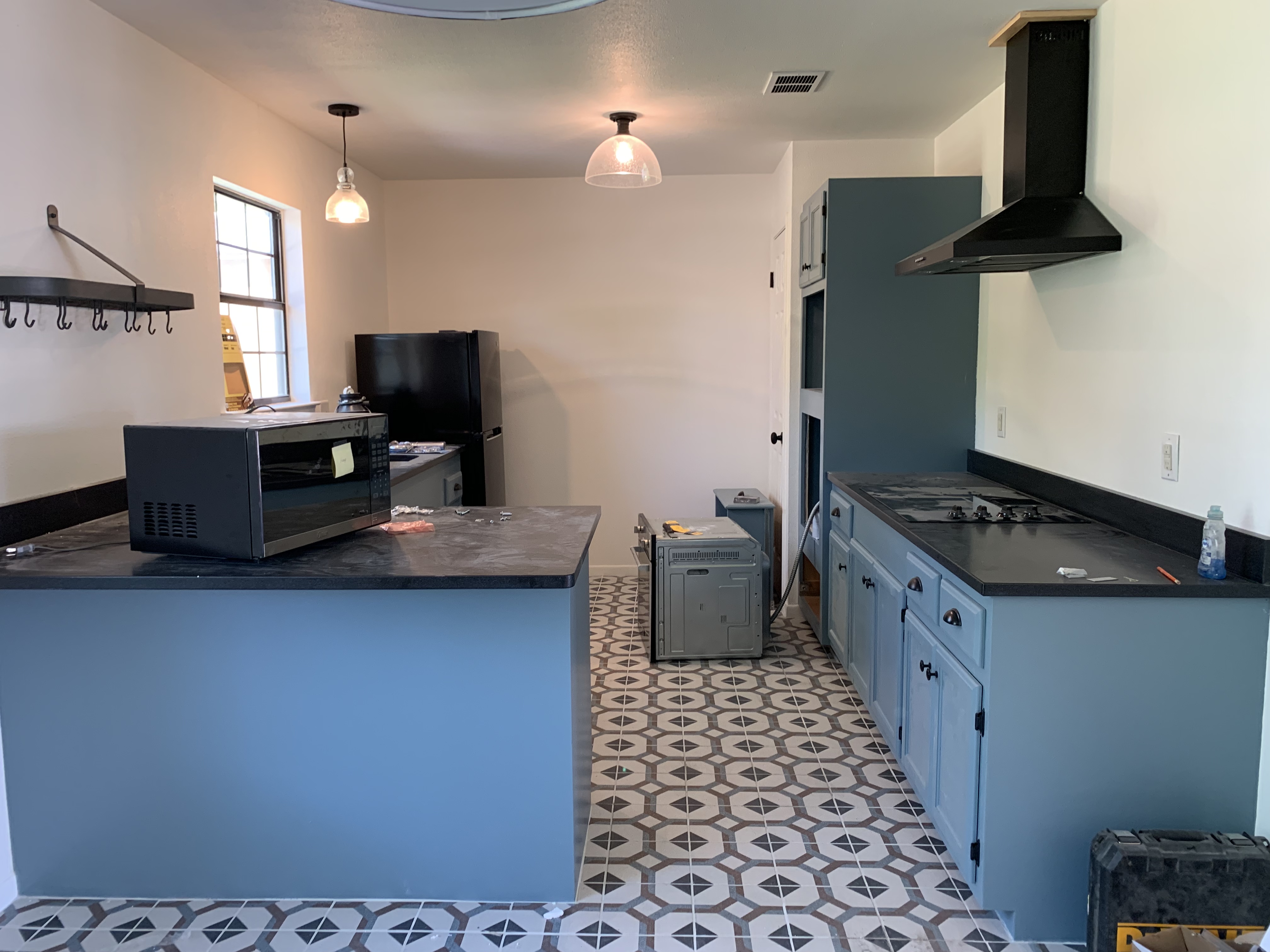 Good news- they cut the cooktop granite opening so it now fits!
Bad news- I ordered midget appliances. Apparently 24″ oven doesn't fit into a 24″ opening. Confusing. And the fridge is so short!
They have actually been working super fast. They also got up all the lights and shelf.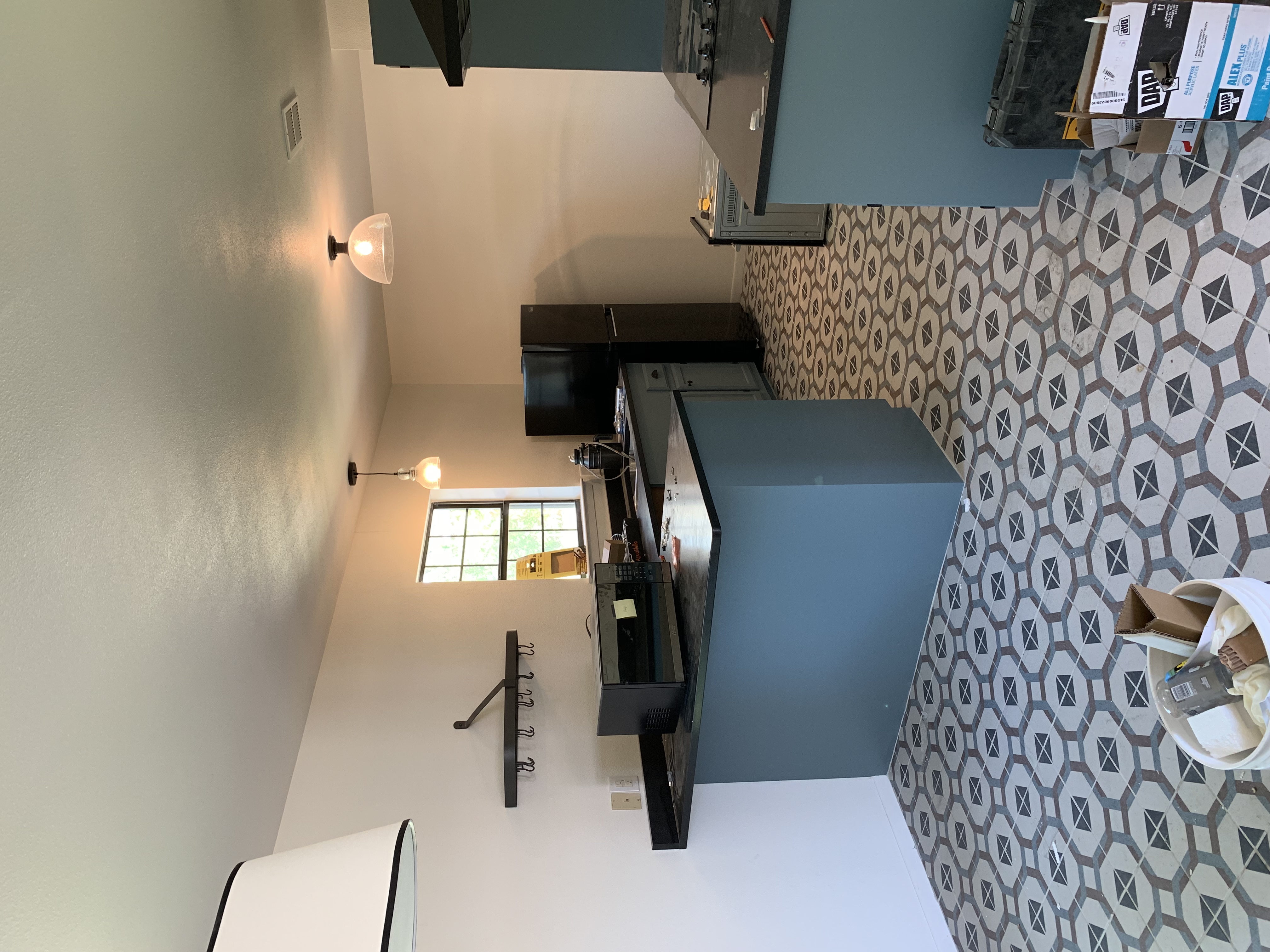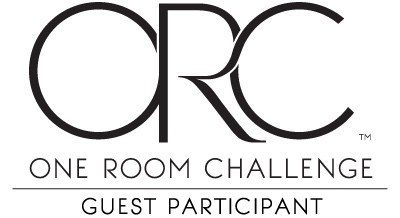 will have to fix fridge and oven situation next week.
Celine