Thanks for rejoining my saga of making over a space in 6 weeks as a guest participant of the One Room Challenge.
Here is the bathroom demo plan.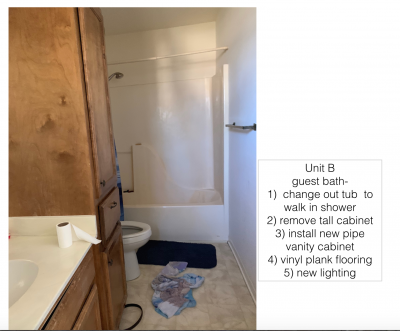 And here is my macgyver'ed design board.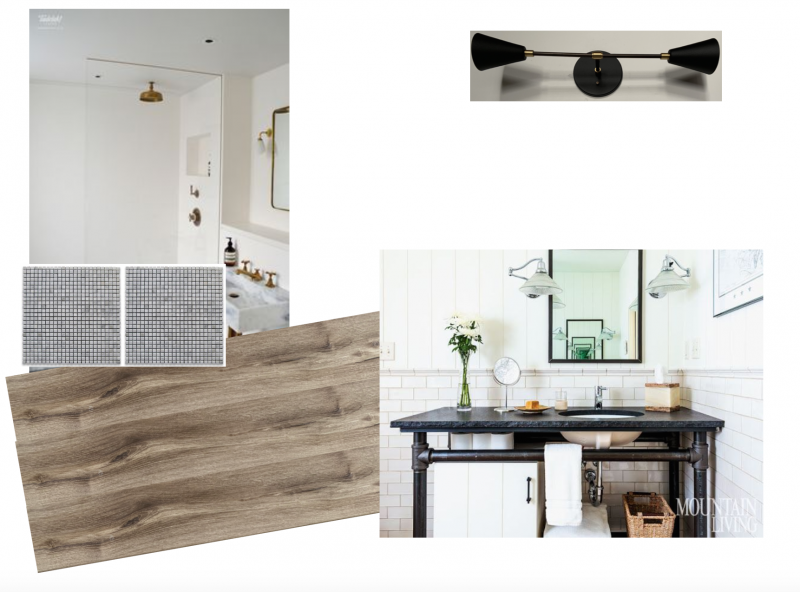 I'm going with waterproof vinyl plank flooring in the main bath, marble mosaic carrara in the shower pan, plaster shower walls, a single glass panel shower glass, a plumbing pipe vanity with a granite top, and a Triple Seven Home light fixture.
The tubs were ripped out, plumbing re-run and shower stalls built and prepped for plaster.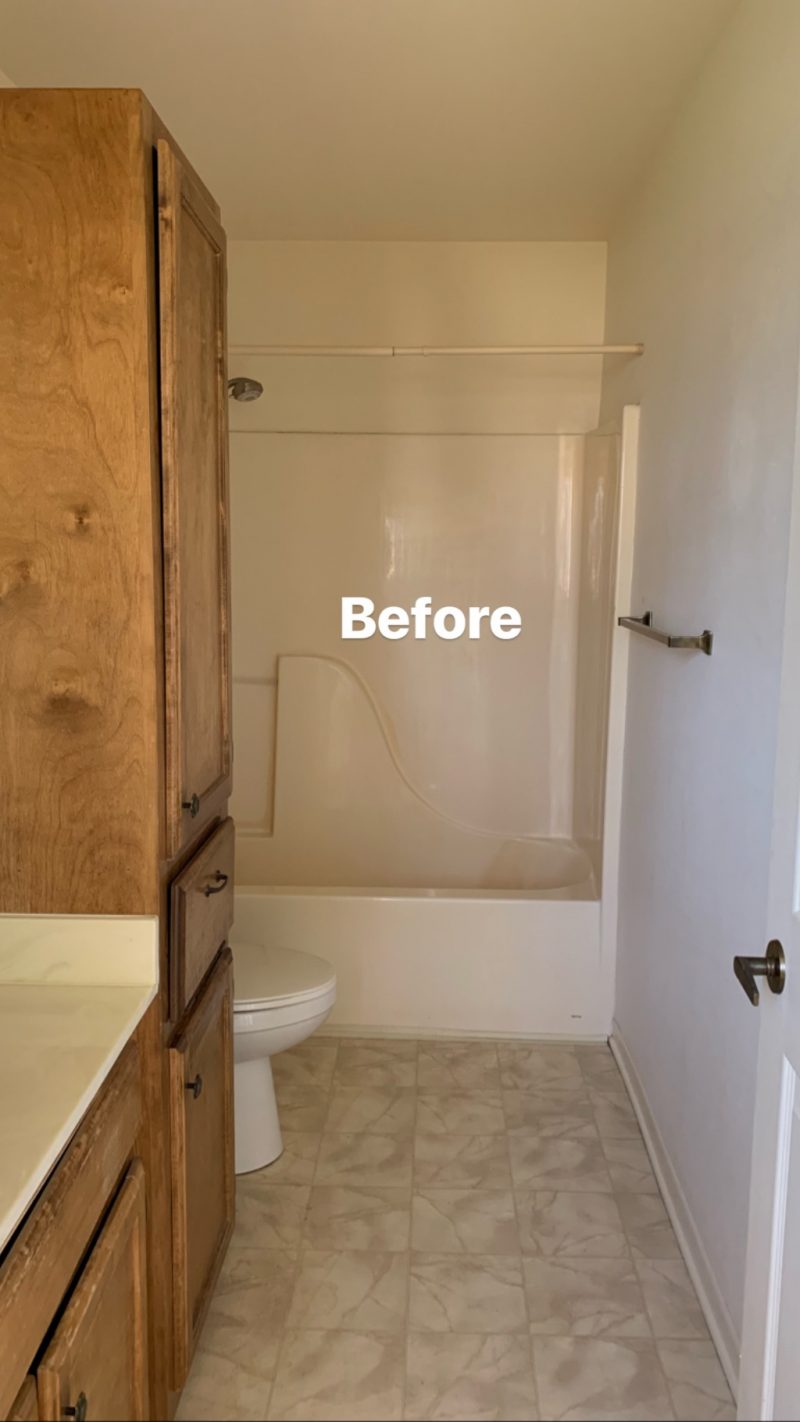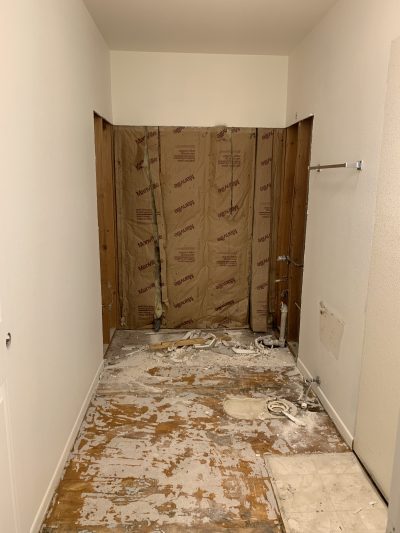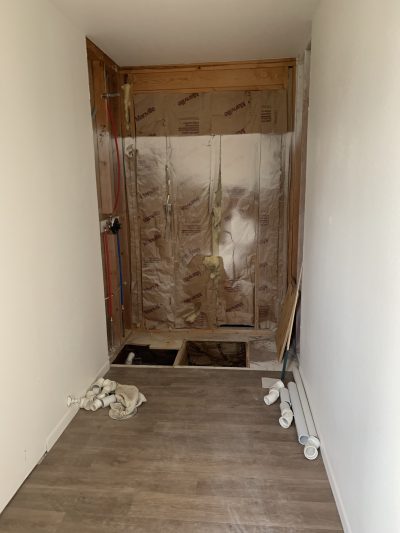 Next week will be a doozy… figuring out the shower pan, walls, and vanity.
Wish me luck!!
Celine