Happy Monday! Here we go…a new series- What It Takes.
The backstory for this is long and a tale I won't tell today, but I will soon…and that tale is called "Everything that is Wrong with Healthcare".  Very long story and I will say that it is in some way precipitated by the fact that we as a whole are becoming a more and more consumer driven society.
I'm guilty of this.  We want everything NOW. Immediate gratification for everything.  We don't want to wait for anything. Read receipts on emails/ texts.  Groceries delivered curbside.   Amazon Prime is no longer good enough, I need Amazon Prime Now so I can get AA batteries delivered within an hour.  Weirdly enough, the trend continues into one of the most sacred (to me) arenas- healthcare.  Yes, healthcare on demand now.
I'm sick, but no, I don't have time to make an appointment and see a doctor.  There's no doctor available today, but I'll go ahead and take that appointment with an NP.  Or better yet, I'll go to an urgent care.   Quick, easy, in and out.  Actually, lemme just consult WebMD.  I am pretty sure I can diagnose and treat myself.  
There is a trend in medicine for people to seek these other quick fixes instead of seeing a board certified physician, and they don't really understand the vast differences in training and education.
Pivot.
In my spare time, I like all things design.   I love architecture. I love interiors.  There is again that consumer driven NOW NOW NOW which has precipitated the end of blogs.  How can you possibly write thoughtful blogs quickly enough to satiate your readers in the era of the quick hashtag searchable photos of Instagram, or Pinterest.  I don't need to read blogs, I can just search "indoor outdoor fireplace" on Pinterest and get what I want much faster. (I actually did that earlier today).
Have you heard of Diane Keaton's book The House that Pinterest Built? A self- proclaimed Pinterest enthusiast, she designed her own home using thousands of inspiration images from Pinterest.  In the era of Houzz, Instagram, Pinterest, it has become easier and easier for people to just "design their own homes".
But it's not the same thing- one Pinterest board doth not an architect make.
I have lots of grand ideas but I recognize I don't have the training and expertise to coalesce these into a finished project; the devil truly is in the details.  And so I wanted to know more about What It Takes to be an Architect…and I think people could really benefit from learning more about their fellow man.
I had the privilege of interviewing 4 AIA (American Institute of Architects) registered architects- Nicholas Hunt (NH) of Hunt Architecture, Paige Lawrence (PL) of 787designstudio, Joseph Polowczuk (JP)  (splits time between architecture and photography), and Tori Wickard (TW) of Perkins + Will to learn all about the arduous tasks of becoming and working as a licensed architect.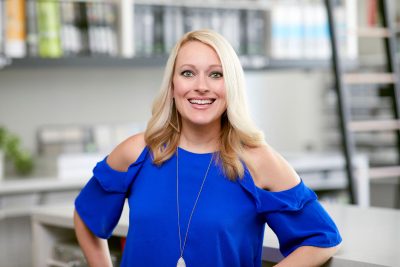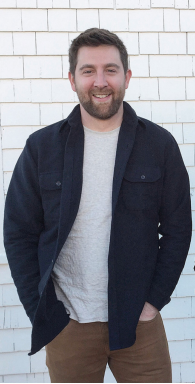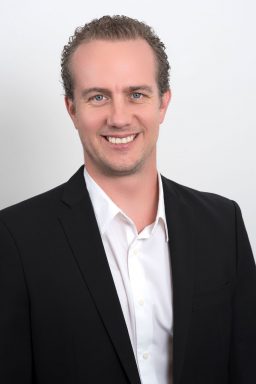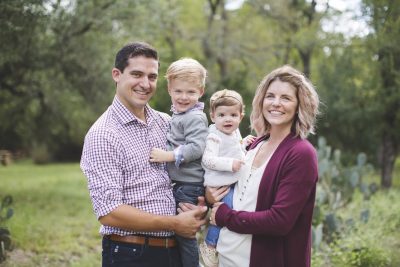 Prior to this, my memories of architects were limited to friends in college, whom I'd never see because they were sleeping/eating/working at the studio.
Here we go….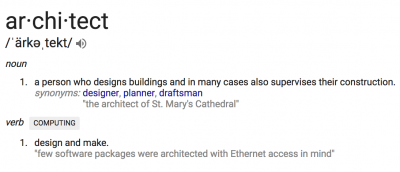 1.  When did you decide to pursue a career in architecture?
TW:  At a very young age I was always creating things, tinkering with things, and often approaching things very differently than my peers.  My mom was an artist, interior designer, and my dad a pharmacist so I inherited traits of both.  I don't recall ever thinking of any other career.
JP:  My senior year in high school. 
 *******************
2.  Why did you decide to pursue a career in architecture?
JP:  My mother encouraged me to double major in something more "practical" since I wanted to study music in college. I took architectural drawing classes in high school and enjoyed it so thought, how about architecture? I eventually dropped out of music even though it's still a big passion of mine and focused on the creativity architecture provided for my degree.
NH:  Since my brother and I both became architects, we get this question a lot.  As a kid my family spent a lot of time driving around looking at old houses.  We renovated two houses when I was little and I vividly remember being put to work!  We were also always drawing.  We are both a good mix of our parents:  my mom went to RISD and was an interior designer before being a full time mom to three kids, and my dad was a numbers guy that would come home from work every evening, throw on some old work clothes, and go tinker in the garage.  They were both always doers and it really rubbed off.  If you combine the designer, the tinker and the aptitude for numbers (though its a bit of a misconception that architects do that much math) you get an architect – at least in the case of my brother and me.  
TW:  At a young age it was all about finding a career that fit me, but as I learned more and grew in my profession I realized it is about utilizing my strengths to creatively solve problems to shape our built environment in an impactful way.
PL:  I had been practicing as a 'designer' at a small firm in LA for about 5 years when I felt as though I had reached my max for my profession. The trends of the industry were all leaning towards advanced degrees, masters, etc. I had my bachelors in Engineering and honestly came by the design aspect 'naturally', my mother was an interior designer so had been around that world my whole life. I decided I would pursue an MArch but was 100% unclear what that meant so I started applying more or less blindly to schools. I landed at SCIARc which is a heavily theory/art based architecture school in downtown LA, a complete 180 from my previous academic experience. I wanted to challenge the other side of my brain for a little bit. It was a 3.5 yr program that I was completely unprepared for, architecture is not a field of study it is a lifestyle. These kids lived at their studio desks, and I say 'kids' because' I was over 5 years out of school so quite a bit older than most. It was nothing compared to my engineering degree but I loved it and I was hooked.  Even though most of the students out of SCIArc stay in the academic world and don't obtain their license, I wanted something more tangible. So that's why I pursued a career in residential architecture, where I could be a part of the entire process of a project. 
  *******************
3.  What are the steps to becoming an architect?  College, grad school, Licensing exam? Internships? Licensure?  Is there an oral exam?  How much did you study? 
Combined response: 
It varies from jurisdiction to jurisdiction.   There are two main academic paths to becoming and architect:  the five year professional undergraduate degree, or the three year masters degree.  Both ultimately allow you to be a licensed architect.  Once you graduate with a professional degree, you need to accrue 5600 Intern Development Program hours before you can sit for your licensing exams.  This is approximately 3 years of full time work, with your reported hours required to be approved by a professional mentor.  Next or concurrently you must pass 5 exams called the ARE administered electronically (this was 9, then 7, now 5). Each test is about 5-7 hrs, mix of multiple choice, fill in the blank, and case studies, to be completed within 5 years of the start date. The tests can be taken in any order and as quickly as you would like.  It is thought that they are starting to allow all three steps to occur at the same time but not sure if that has been implemented yet.  Once you've passed all ARE  exams, you apply for licensure in your jurisdiction. 
NB:  For those seeking licensure in California, you must take the California Supplemental Examination (CSE),  established and regulated by The California Architects Board. It was previously delivered in an oral format, but  converted to be a computer-delivered, multiple-choice examination around 2010.
NB:  In June 2016, the "Intern Development Program" (IDP) was renamed the "Architectural Experience Program" (AXP) by the  National Council of Architectural Registration Boards (NCARB).  
 ******************* 
4.  How many hours do you estimate you studied for the ARE?
NH:  I found that if I was working full time, and wanted any semblance of a person life, I needed to study about an hour a day for a month to prepare for one test.  It was a grueling time, but a HUGE relief when it was finished.  My path to becoming a licensed architect and owning my own practice had a few steps.  I went to Syracuse University for a five year accredited professional degree.  When I graduated, I went to New York City to work for 4 years.  In my fourth year working full time, I got licensed.  Then I decided that I wanted to go back to graduate school for what they call an MARCH II – a post professional masters degree.  I went to Yale University for a 2 year post professional degree.  While there, I met and was taught by my architectural idols (Tod Williams Billie Tsien) and ended up going to work for them back in New York after graduate school.  
PL:  I would say somewhere between 75-100 hrs per test, so 450-600 hrs total. I had two kids during the whole process so it took me about 3 years to complete the tests. 
TW:  I studied approximately 20 hours per week for 6 weeks for each of the 7 exams and retook two exams. (Approximately 1,320 hours.)
JP:  I studied a few weeks for each of the 7 exams then took a break for a week or two and moved onto the next one. Passed them all the first time and it took about a year in total for me.
 ******************* 
5.  Do you do residential/ commercial/ or both?
NH:  Our firm does both commercial and residential work.  Though our main focus is currently residential, we would love to take on more commercial and institutional work.  
TW:  Primarily commercial
JP:  Both residential and commercial
PL:  I have always done residential with slight dabbles in commercial, country clubs, restaurants.
  *******************
6.  Do you have to do continuing education to maintain your license?
It varies state to state, but generally you need around 12 hours of CE credits per year to renew your license.
TW:   In addition,  if you're a member of the American Institute of Architects the requirements increase to 18 hours with specific requirements for the subject matter studied.  If you're a LEED Accredited Professional, there are additional requirements (30 hours per 2 years).
 ******************* 
7.  What happens if you don't pass the ARE? Can you practice? What are your job options?
PL:  You can take the exams as many times as you want, there is a waiting period of ~90 days  in between. Or if you just don't want to obtain a license, which is not that uncommon in architecture firms, you can definitely still work in the industry as a designer but you can not 'stamp' drawings and sometimes your salary is limited. To build a permitted building in most jurisdictions, a set of stamped drawings is required. You also can not legally call yourself an architect, you are a designer. 
NH: A lot of people practice without being licensed.  They work for or under someone else that is licensed.  I even know some people that have their own small practice but aren't licensed… they hire someone else to stamp their drawings.  But, if you want to have your own practice and stamp your own drawings, you have to be a licensed architect.
TW:   You can practice as a designer, a technician, essentially serving in a similar capacity as an architect but with limited responsibility.
JP:  You can always work for an architectural firm without a license if one of the partners is licensed, you just can't "sign and seal" the drawings before they officially are presented to the building department for review and approval.   Some firms actually do design work similar to what architects do and hire an "architect of record" to do the final sign and sealed drawings for permitting.
 ******************* 
8. What do draftsmen do?  Do you use them?
JP:  They are responsible for producing the final drawings after the conceptual design is produced by the lead designer on the project. Typically they are more junior level architects that do most of the drafting but smaller firms typically have everyone working on drawings.
PL:  I don't have any experience with them.
 *******************
9.  What is your interaction with draftsmen?
PL:  My work experience has been limited to the smaller firms at which I've worked, and in that experience- the 'architect' is the draftsmen. We are the project manager, designer, architect, draftsmen, etc…
TW:  The concept of draftsmen is very outdated.  The majority of architects do their own modeling or drafting. 
JP:  I have generally worked in smaller firms so we all do drafting as well as management tasks. 
NH:  Draftsmen don't really seem to be a thing these days – at least I haven't run into it in my experience in the last 12 years.  Being a small firm, we design and produce all our work.  We draw everything from concept to construction documents.  In larger practices, partners / principles are usually only generating concept and sketching ideas, not really producing actual documentation for the buildings.  Young architects, in their first few years out of school, are often the production crew (draftsmen).  They are the ones drawing most of the projects with lots of oversight from more experienced, senior people in the firm.  It's a great way for younger architects to get in experience in how designs and details come together, and a get way for design firms to efficiently use staff since production takes a long time and young architects are cheap labor.  I have heard of small firms shopping drawings oversees recently.  I know of a few architects sending drawings to India to be done.  We feel like drawing is very much an act of thinking and it is difficult to separate the drafting from the design.  The scale of projects we work on still allow us to have this idealist mindset, but we know it isn't a sustainable model to grow a firm.
 *******************
10.  What type of firm do you work in?
TW:  I work in a large, international firm with 27 offices across the world.
JP:  Small, large… Usually smaller firms (4-10 people) but I recently worked for a firm of around 100 people divided into smaller studios of 5-10 people. I am currently doing my own smaller scale residential projects. 
NH:  After graduate school, I worked for Tod Williams Billie Tsien.  After three years in their studio,  I left and opened my own practice.
 PL:  My previous firm, RSA, is a small residential firm with about 8-10 employees, all with varying degrees of experience and licensure. My new firm, 787designstudio, is a joint venture with a former co-worker of mine from RSA. We are both fully licensed architects and play the same roles within the company. 
 *******************
11.  Do you have a choice in what clients you take?
PL:  We do not limit ourselves to a particular style of client or project location. But in a market like Austin, we have been fortunate enough, and sometimes out of necessity and workload, have been a bit more selective of our projects. 
NH:  Recently we have had the luxury to turn down work because we are too busy.  Until this point, we were taking most things that came through the door and finding something good in each project.  A lot of our work comes from referrals or clients reaching out who have seen our work or website.  In this sense, most people that approach us know the style of work we do and are often looking for something similar.
TW:  It depends on the economy! When times are good it is possible to take on clients that have values and goals in alignment with your own.
JP:  We can all say no if we want. When the economy is humming, it's great to be more selective and take on projects that are more exciting.
  *******************
12.  How do architects bill?
NH:  This can vary tremendously and can be a source of confusion for clients, and even between architects.  There are a few different models, but we typically chose to establish our fees off of a percentage of the overall construction cost of a project.  
JP:  Typically it's a lump sum fee so clients know up front what it will cost, but it can also be a percentage of the overall construction budget. Hourly is every architect's dream, but that usually doesn't happen unless it's hard to accurately estimate the time needed on a particular project.
TW:  There are many ways to bill- Fixed Fee typically based on percentage of construction cost, Hourly rate, Hourly rate not to exceed a set amount, cost per square foot, or any combination of the above.
PL:  It depends on the firm and sometimes even the project. But the most common way is a percentage based off of the projected construction cost. This is then billed on an hourly basis with a flat fee retainer upfront. 
  *******************
13.  What does a typical day look like?
TW:  The only constants in my life as an architect are 1) drink coffee and  2) check urgent emails.  Aside from that my days vary greatly.  Some days may be spent drawing plans, elevations, sections, working through details, etc.  Some days I'm meeting with clients or preparing presentations to share with clients or the community.  Some days I'm coordinating with structural, mechanical, electrical, plumbing, landscape, civil, technology consultants, etc. Some days I'm answering question from a contractor, checking the Payment Applications, making site visits.  Some days I'm gathering precedent images, studying the site, reviewing invoices, doing expense reports, filling in timesheets, etc.  There is a LOT of variety in the day to day.
PL:  Haha…nothing is too typical these days. The Austin market is crazy busy so each day is so different. We are a very hands-on firm so we are constantly in the field and in meetings. Our days usually consist of 1-2 client meetings, a couple job site visits to meet with builders, and then back in the office to draw.
NH:  Our days are usually a good mix of design, site visits, and correspondence.  There are plenty of days where I am not drawing anything, and plenty where that is all I am doing (the days I love :).  Being a small firm, we don't have any distinctions between project manager and project designer.  We have to do it all.  It allows for a very high level of efficiency but also a lot to juggle at one time.
JP:  More and more these days it's project management, coordination with consultants, and client correspondence (emails, emails, and more emails) Believe it or not, design is such a small portion of the overall time spent on a project.
 *******************
14.  What does a typical week look like?
JP:  It totally depends on the project phase. More communication and design in the earlier phases, more consultant coordination and drawing in the middle phase. Lots of contractor communication, contractor submittal review, and field meetings during the construction phase. 
  *******************
15.  What is the best part of your job?  
NH:  The best part of the job is seeing the image of a project come to life, and seeing a client reaction to it.  As architects, we are trained to be able to envisions space and have a good sense of how something is going to look once constructed.  I always forget that not all clients have that ability to visualize the end product so watching their reactions to it materialize is very gratifying.
TW:  Shaping the world around me.
JP:  Seeing all the efforts turn into a something real that you can see and experience. Seeing the built project!
PL:  Hmmm, that's a tough one. I would say problem solving. Whether that problem is based around space planning, flow of a house, or working through a specific detail, I love finding a solution that not only looks pretty, but functions well. 
  *******************
16.  What is the worst part about your job?
JP:  For most architects,  we generally complain about how difficult clients can be at times. We all dream of having great clients, but it's not easy to get those all the time. The amount of education and work that goes into being an architect is not as financially rewarding as most other licensed professionals in other careers.  I remember the first day in architecture school, they told us "if you're in it for the money, get out now."  I stuck with it, and have enjoyed many aspects of my career in architecture. 
TW:  Never having enough time.
PL: Another tough one….I would say probably dealing with the city. There is a lot of red tape that can sometimes seem un-necessary and flagrant, which can get frustrating. Or maybe the weather as in October, it's hard to pour foundations when the rain just WON'T STOP! 
NH:  Lately we are working on getting three projects through the Department of Buildings in New York City.  Sometimes, the paperwork and red tape needed to get permits in the city, and other places, can push you to the limits.  It's a wonder that buildings get built!
  *******************
17.  What is something people would be surprised to learn you do as part of your job? 
NH:  Residential architects should have had a minor in psychology.  Managing a client's expectations, desires, fears etc. is a real side of architecture that is hardly ever addressed in architectural education.  It takes patience, practice and a lot of understanding.  A healthy client / architect relationship can be one of the most important factors in the success of a project.
TW:  I study the potential toxicity of building materials and educate my clients and staff on healthier alternatives.
PL:  It seems like people are always so fascinated at the idea of an 'architect'. It's one of those jobs that everyone knows about, but doesn't really grasp how it all works. It is a pretty literal career path. It can sometimes seem so trivial to people that we actually 'draw' an  entire building, when in fact that is 100% what we do. I would say some people are shocked when they find out that we design every single construction detail that goes into a building. A lot of people assume a builder takes care of that (and in some situations they do), but for the most part that is all us. 
JP:  I think people would be surprised how little time we spend actually doing design work; most of our time is spend on all other aspects of the project and running a business. Imagine how much time is spent in the medical field doing non-medical stuff and you get the idea. It's not all beautiful drawings and creative stuff. 
 ******************* 
18.  If you had to choose a career again, would you choose architecture?  
TW:  100%
NH:  I know a lot of architects that would disagree with me on this, but I wouldn't want to do anything else.  I truly enjoy my job and get a lot of joy out of what we do.
JP:  Tough question, probably not since my own personal strengths that I have developed would probably lend themselves to the construction side of architecture. I love being on the construction site and handling all those aspects of the project. My father was a carpenter whose basement workshop was raided by yours truly just to make stuff.  That said, I still like practicing architecture and continually look how to utilize my strengths within a team environment to be successful, no matter what I am doing.  I always want to do things that are creative, even if it's not architecture.  
PL:  Yes, most definitely! But I sure would prefer it paid better haha!
 *******************
19.  What else should I know about this career?
TW:    It's very personal, often rewarding and often heartbreaking.
PL:  This career has so many different levels. You have the architects that are consumed by the art, willing to push the comforts and boundaries of modern culture, yet can't seem to make a few 2x4s actually stand up. And then you have the architects that solely want to erect something even if that means foregoing all character or creativity.  Being an architect is not all about your 'license' or degree, it is more about your experience, and what you have learned in the field. Yes, the books can teach you how to build, but the world will teach you what to build. Just like people say a home is a living being because it is constantly changing, so is this career. We have to keep up with the trends while still acknowledging and understanding the past. 
JP:  There are so many different types of architects and we all tend to specialize in something within the field. Not just project type specialization, but architects tend to fall into varying roles depending on their strengths (designers, technical specialists, etc). Those who are good at design, marketing, and business are the ones that have a chance at owning their own firm one day. Many are not capable of that. 
NH:  You would be surprised at how many people actually go through architecture school, work in the field, but don't end up getting licensed.  Part of it is do to the financial and time commitment to take the tests (they are around $250 each, with not great passing rates, and if you fail one you have to wait six months to pay again and retake).  Another reason for it is that, unless you plan to go out on your own, a lot of people don't see the need in it.  If you work for a firm, you won't be stamping the drawings – the owners will be.  It is true that licensed architects get paid more, but in some cases not enough more that it makes the licensure process worth it to some.
 *******************
Did you find this as fascinating as I did?  It makes me respect and appreciate others' crafts and expertise so much more!
Some say Curiosity killed the cat, but I like this quote from Bryant H. McGill better- "Curiosity is one of the great secrets of happiness."
I want to learn more! I received many responses for CPAs, speech language pathologists, attorneys, and soon- pilots!  What other careers are you interested in learning more about?
And thank you so much to the gracious architects who were kind enough to respond amidst their busy schedules!!
Have a great week!