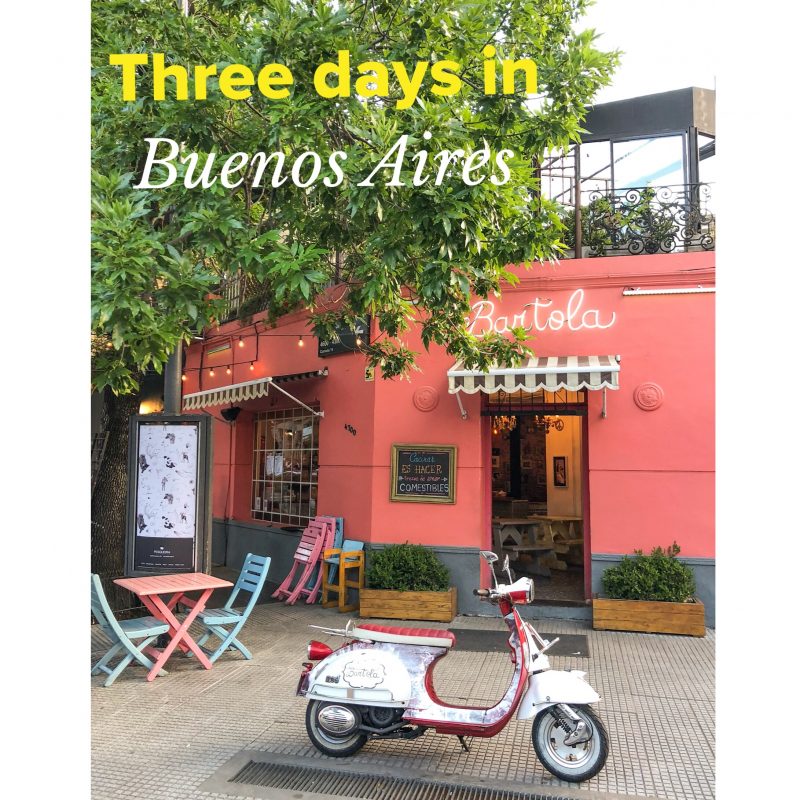 We spent 3 awesome days in Buenos Aires.  It is a huge, crowded, bustling city, full of life and endless patios.  We chose to stay in the Palermo district which I highly recommend.  It has the most walkability, with restaurants, shops, and cafes all around.
What I'll remember about Argentina are the lines for ATMs, tiny paper napkins, dulce de leche, and Jaconda trees.
Many establishments accept only cash, so we'd have to get in line at an ATM early in the morning, because yes- they'd run out.
Tiny paper napkins.  So strange.  Even in very nice restaurants, they'd give you paper napkins.  Fine.  But not even large ones, they'd be tiny cocktail sized napkins. So strange.
Dulce de leche-  OMG. So good here.  Get dulce de leche everything.  They'd even spread it on waffles in the morning. Sinfully delicious.
Jaconda trees- we were so lucky to be in BA when the Jaconda trees were blooming with their gorgeous purple flowers.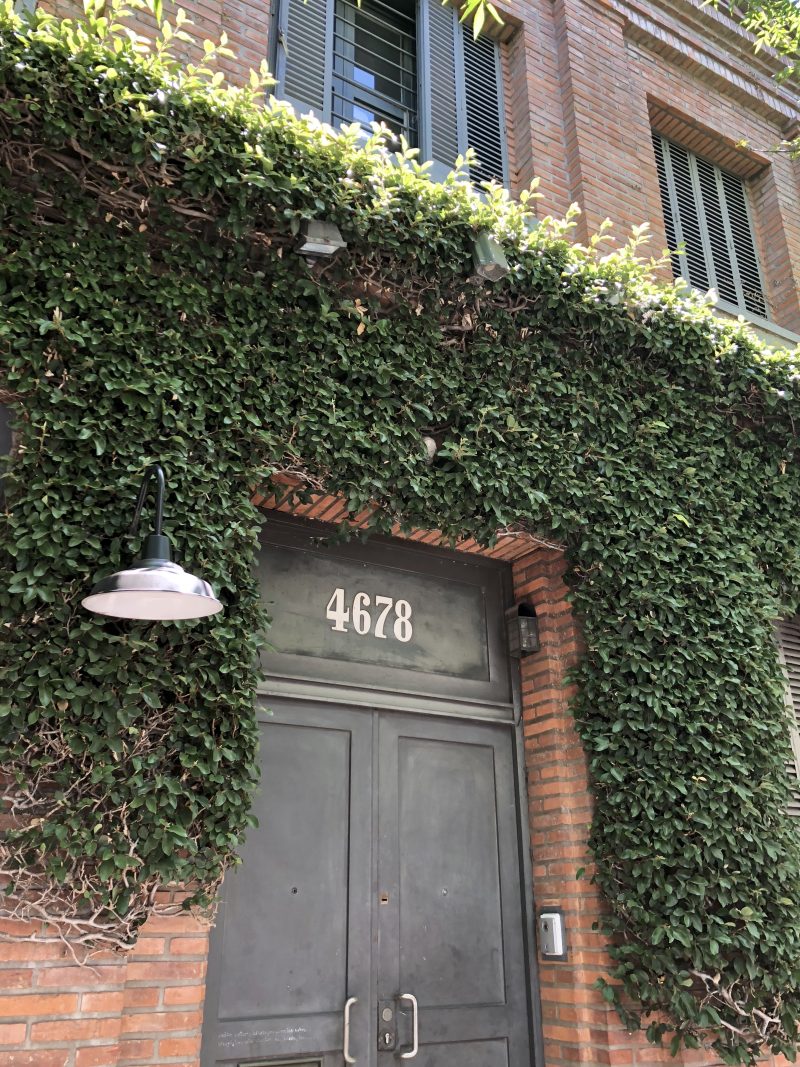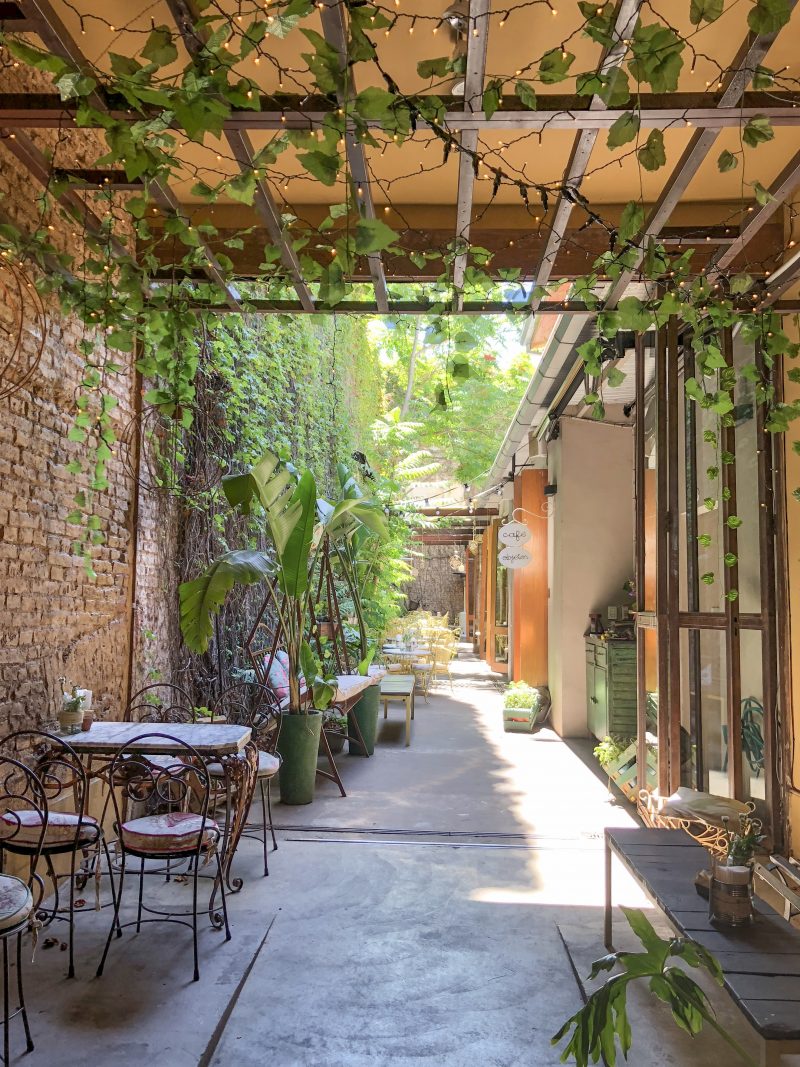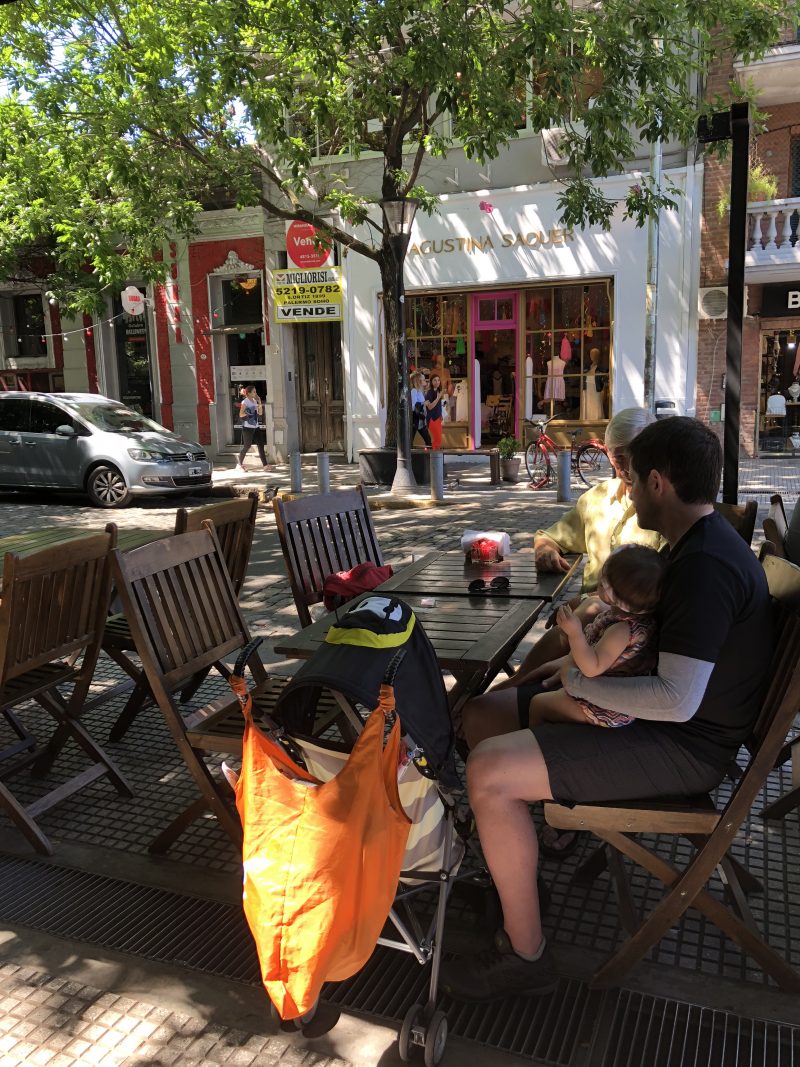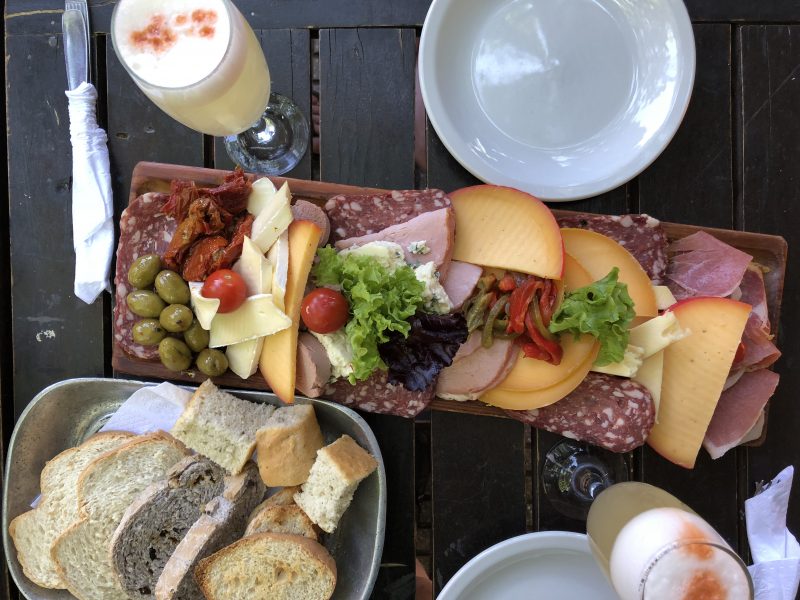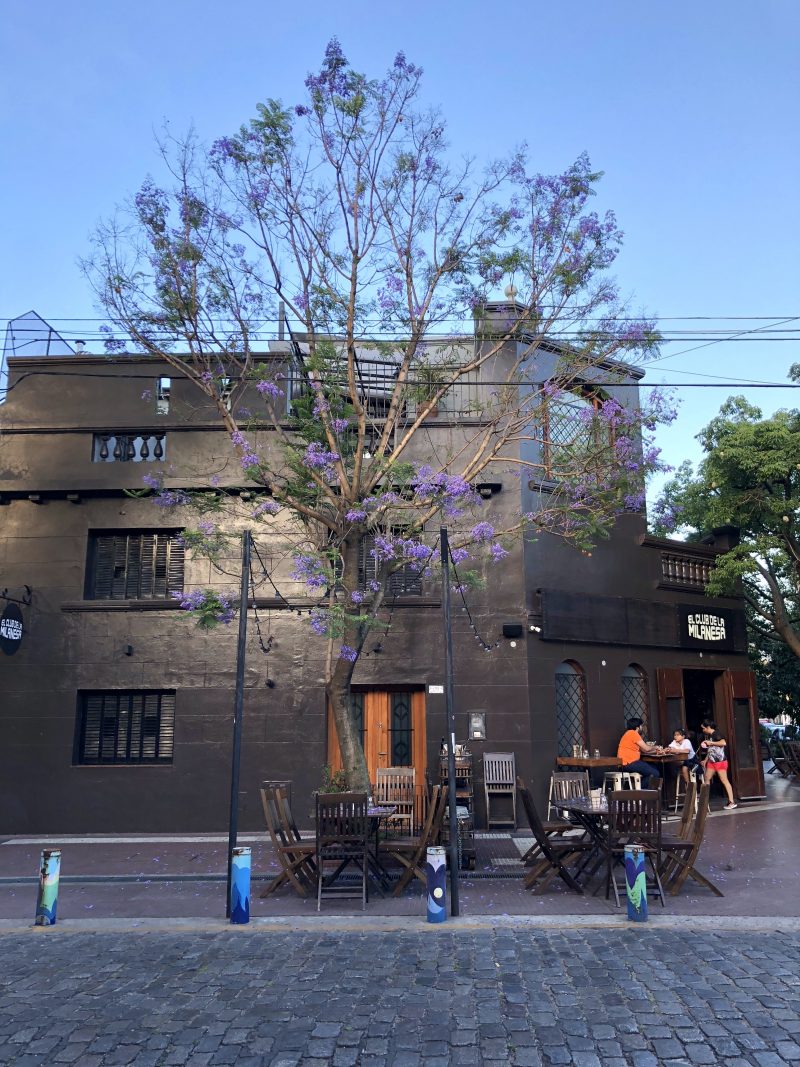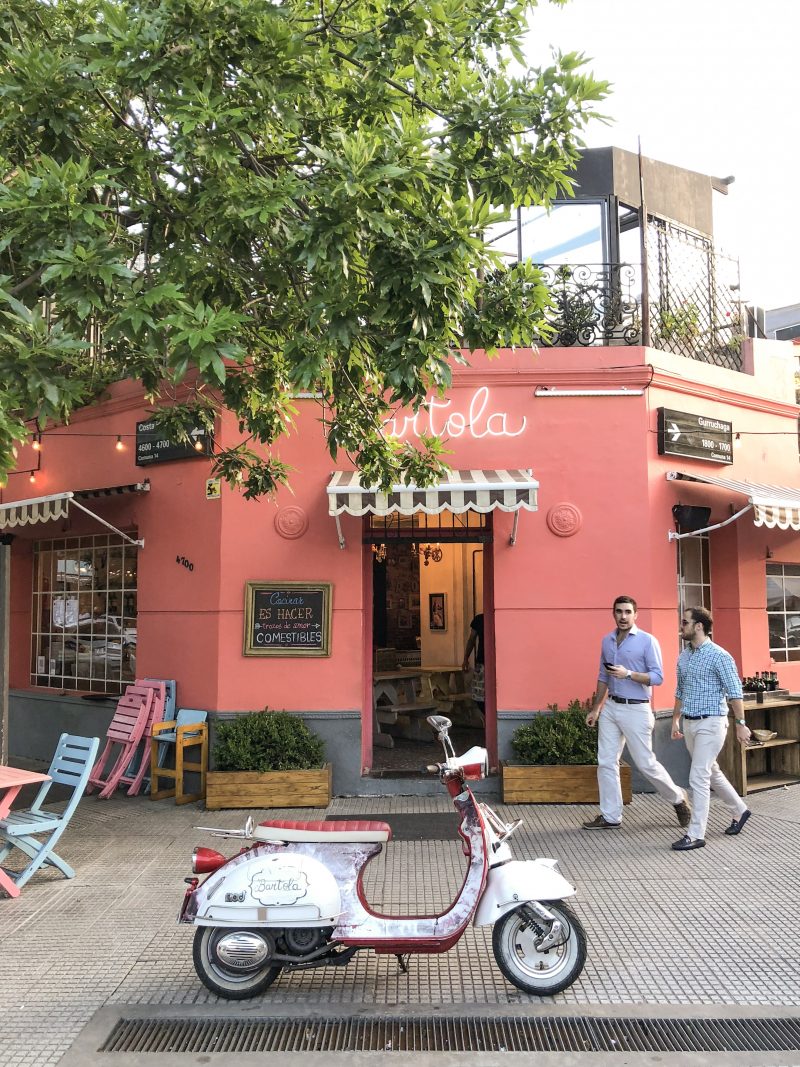 Another thing I love about S. America- babies seem to be totally welcome in bars.  We had no problem doing day drinking with Tellie.  I'd say she rather enjoyed the attention!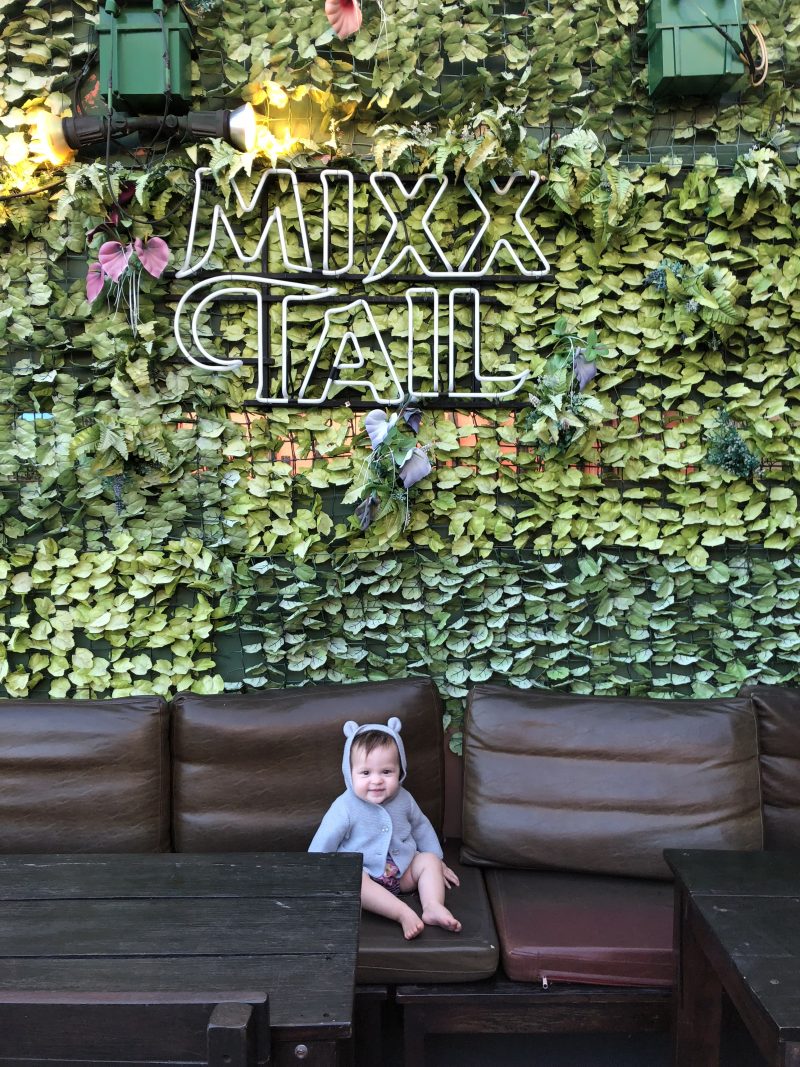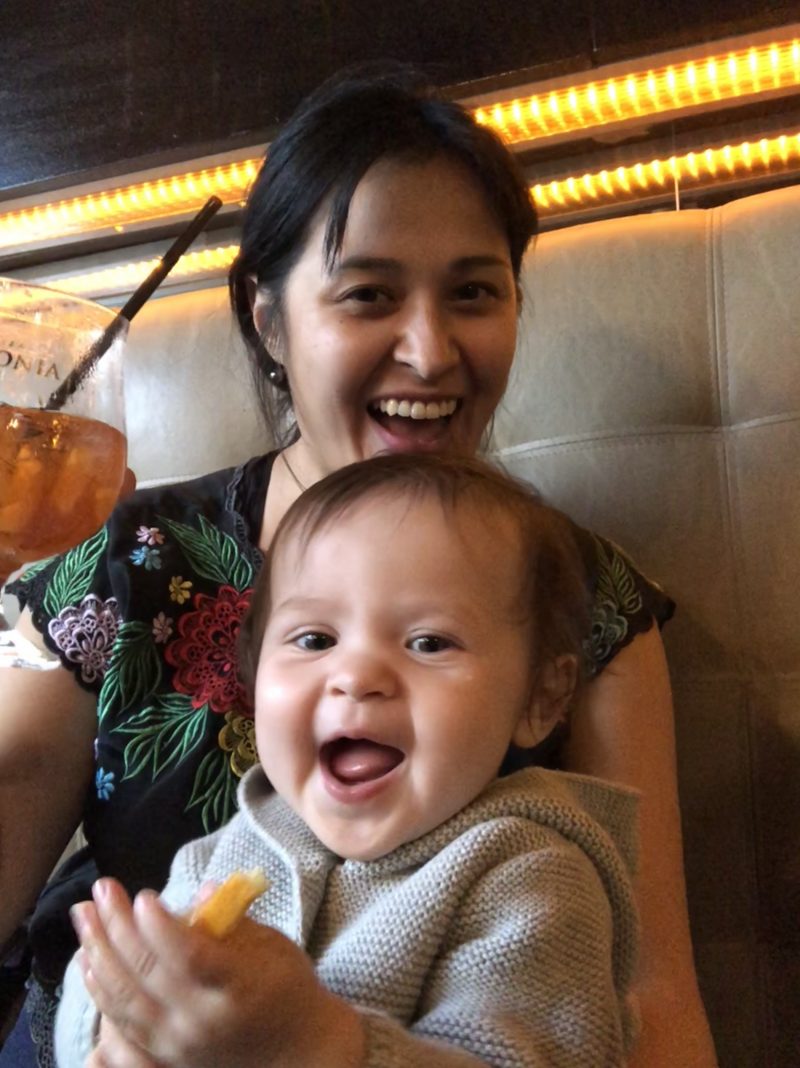 One afternoon, we ventured to La Boca- a colorful neighborhood in BA.  The local soccer team's stadium is there.  We got off the bus and ran into a small restaurant serving parilla grilled meat and ate there.  I was sure we'd get sick, but we didn't! It was delish.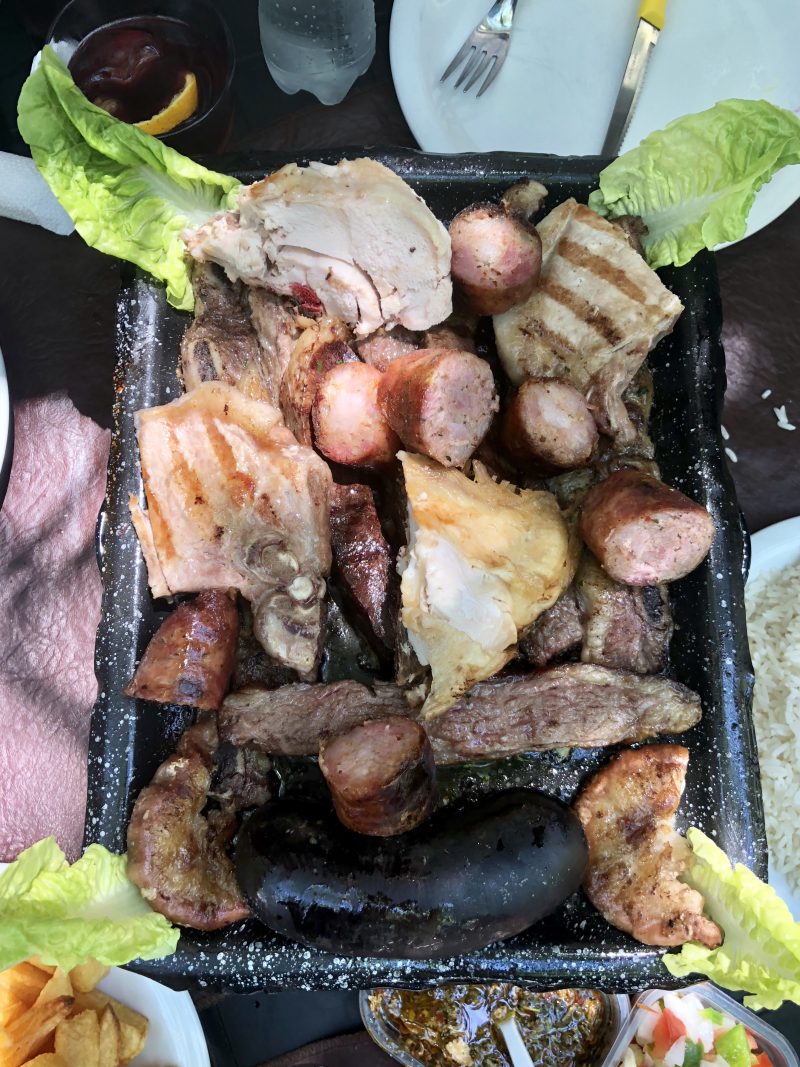 The colorful streets and building of La Boca- a definite must see in BA. Go early in the day, it gets crowded!!!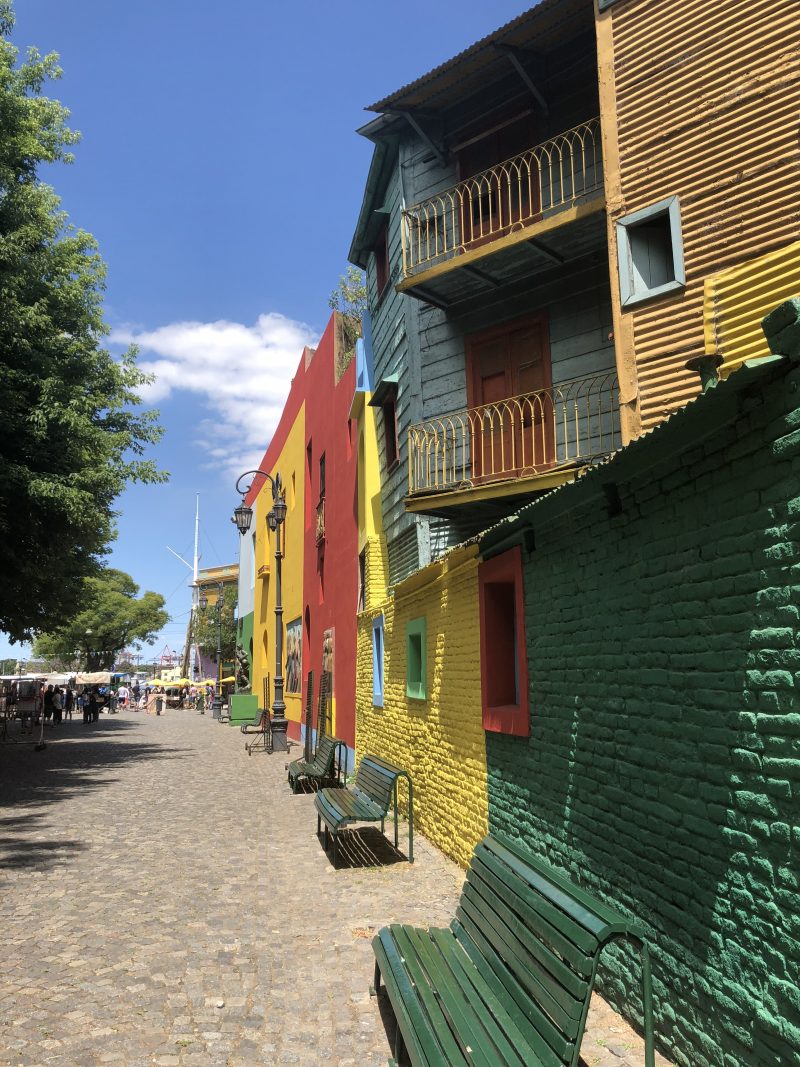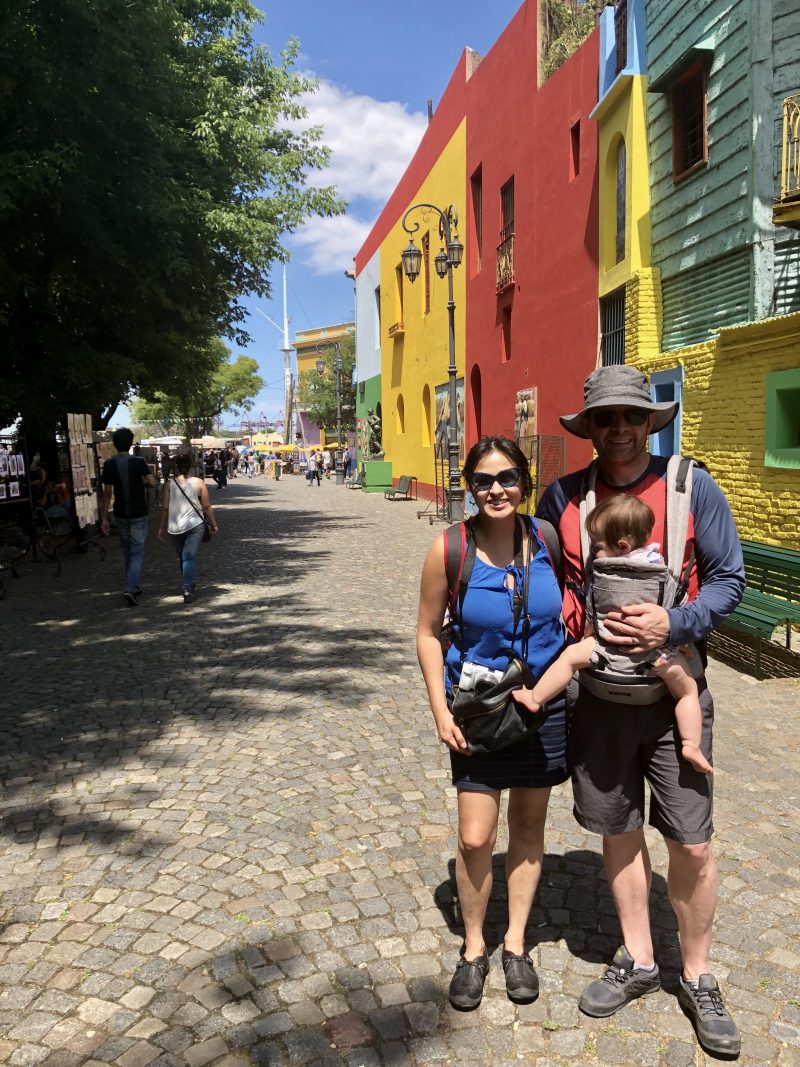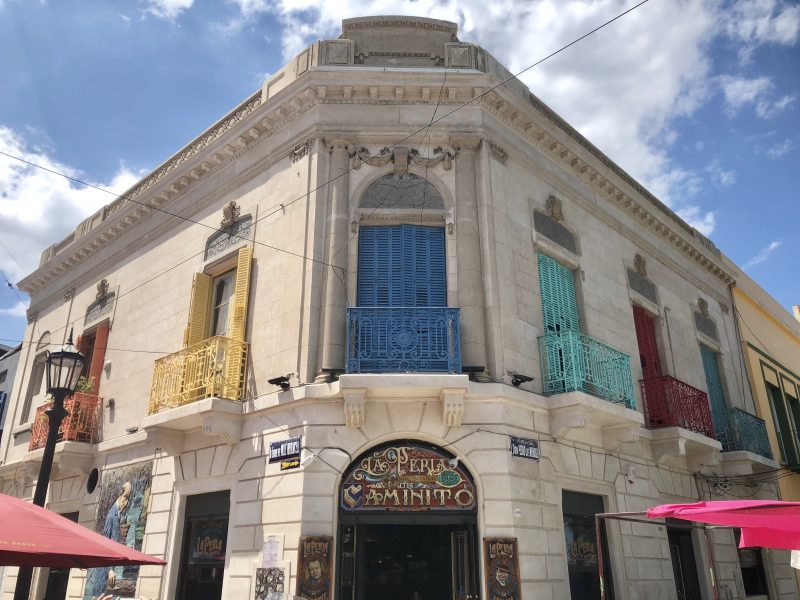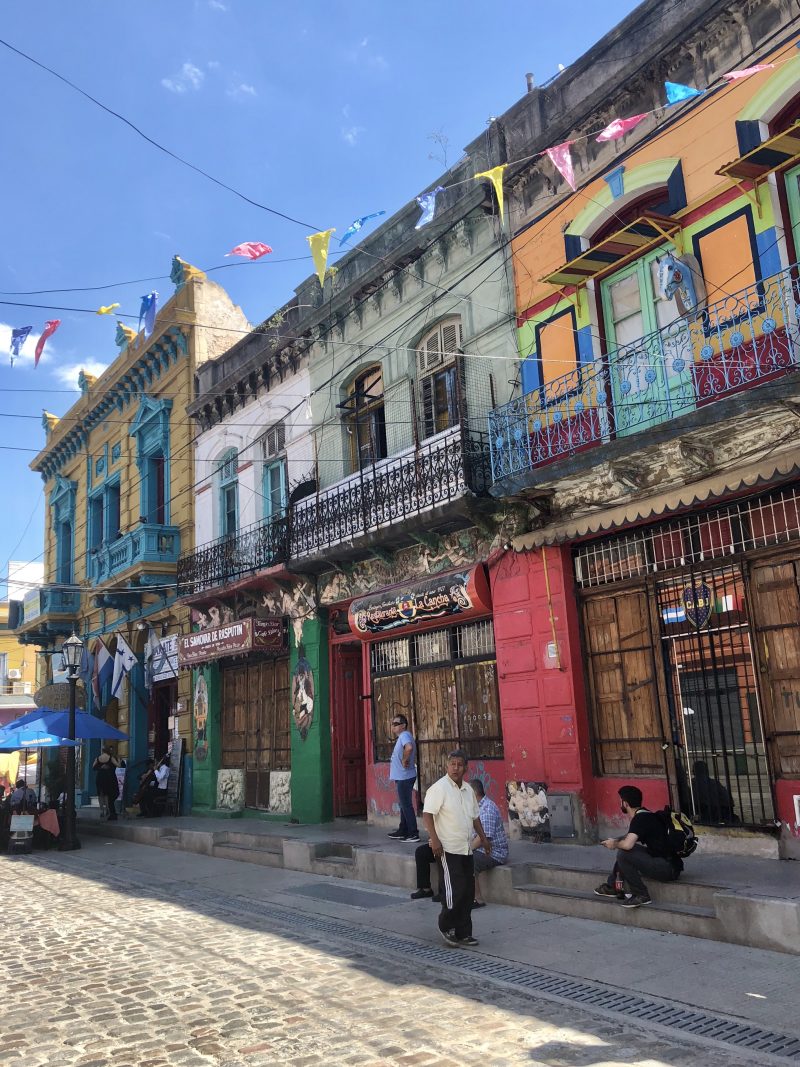 We are lucky that Stellie can sleep on the go.  When it was her naptime, J would just put her in the Ergo, and we'd keep trucking.  It'd be much harder if she had to nap in the hotel each time.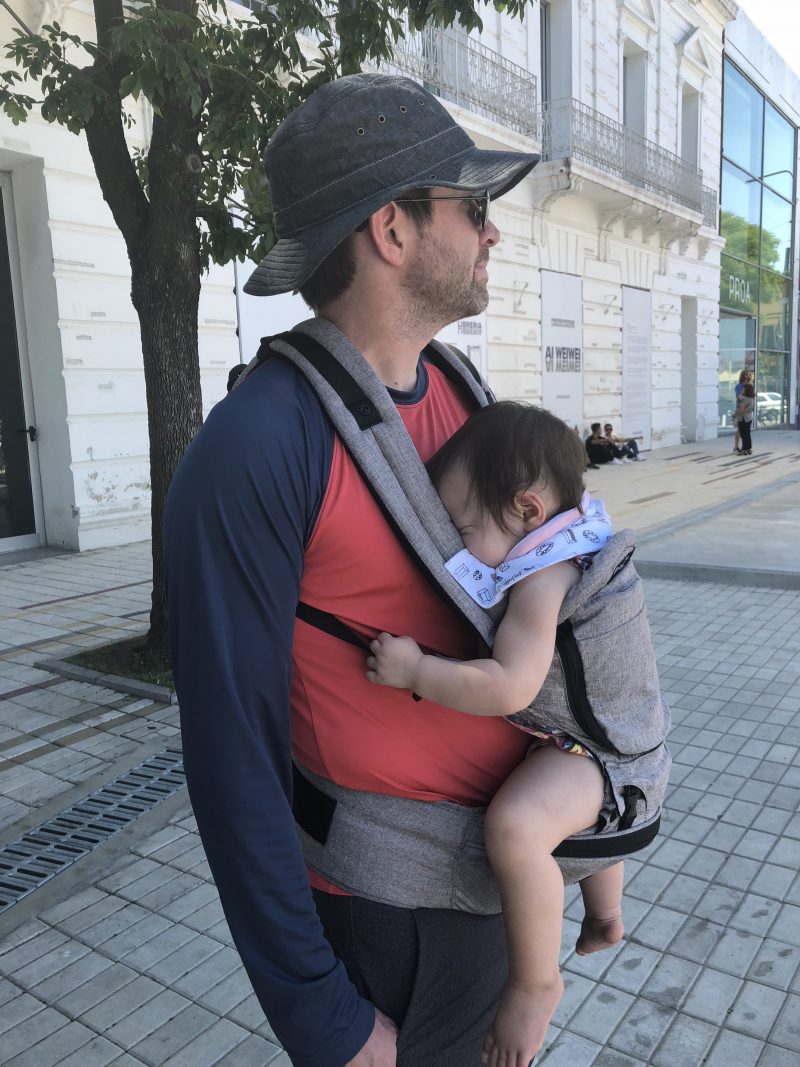 Of course we had to try a fancy night out at an Argentinian steak house.  We went to La Cabrera, which was delicious and walkable from our hotel.  Eating a piece of meat with a piece of their roasted garlic was heavenly.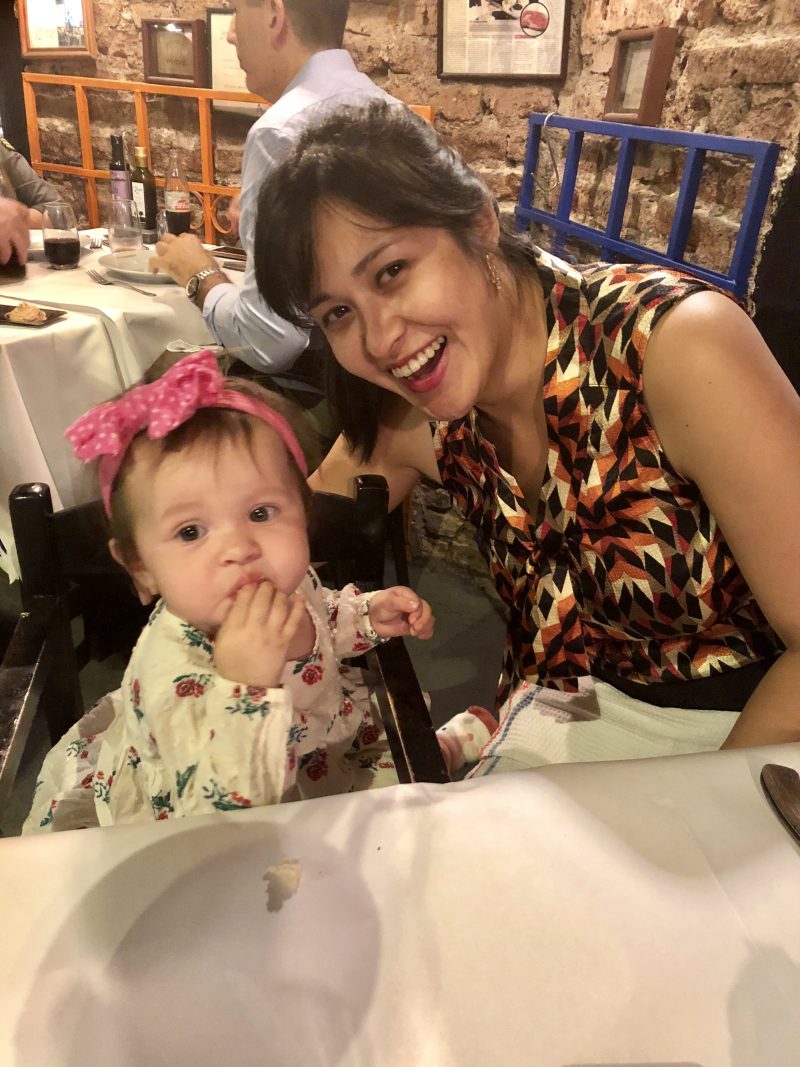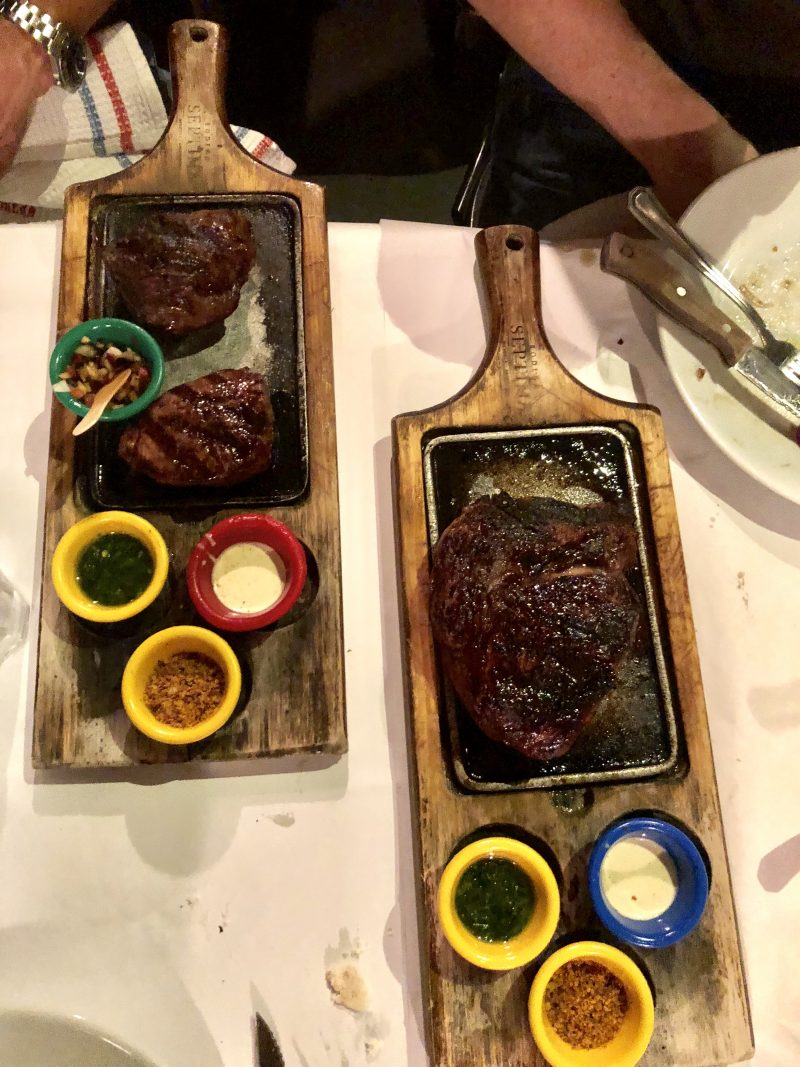 The BA crowd parties late! An interesting thing we noticed was the amount of young people drinking craft beer.  It seemed very en vogue, whereas we as foreigners, were trying to drink all the malbec we could get our hands on.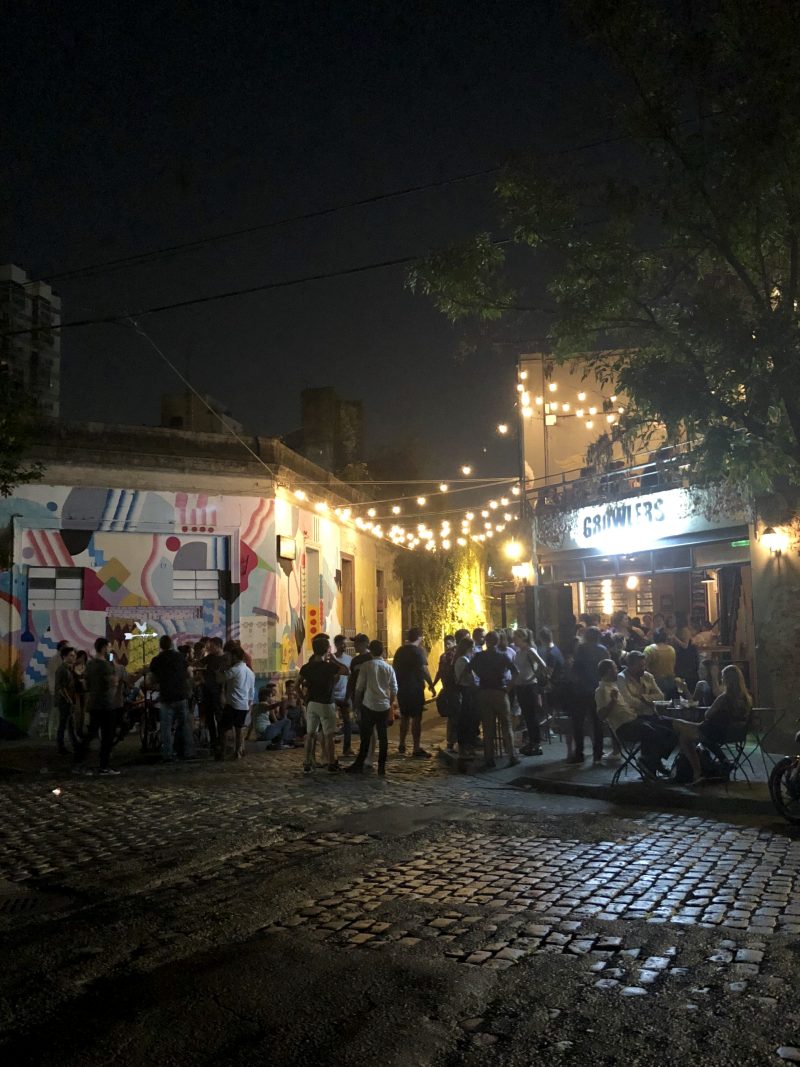 The next day we ventured out again by subway to first visit Cafe Tortoni– one of the oldest cafes in BA.  The subway was super crowded…not my favorite mode of transportation, but faster than a taxi or uber with the congested streets.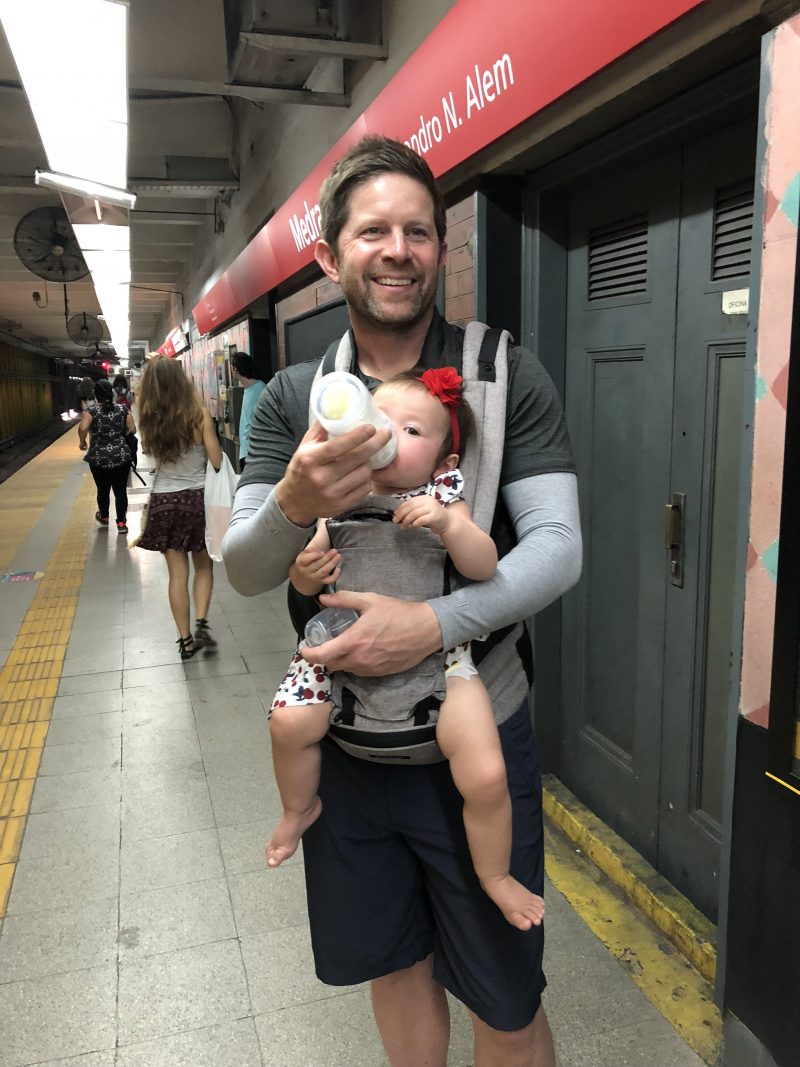 The food isn't anything to write home about, but it was churros were pretty good. I'd skip this.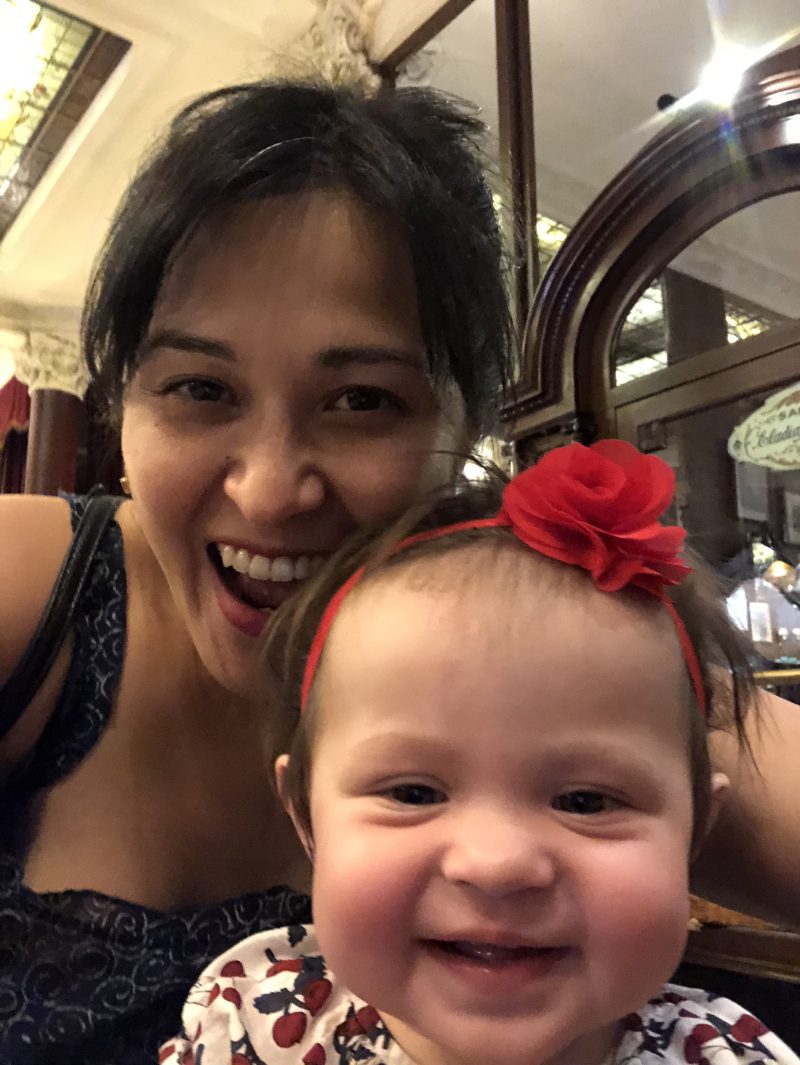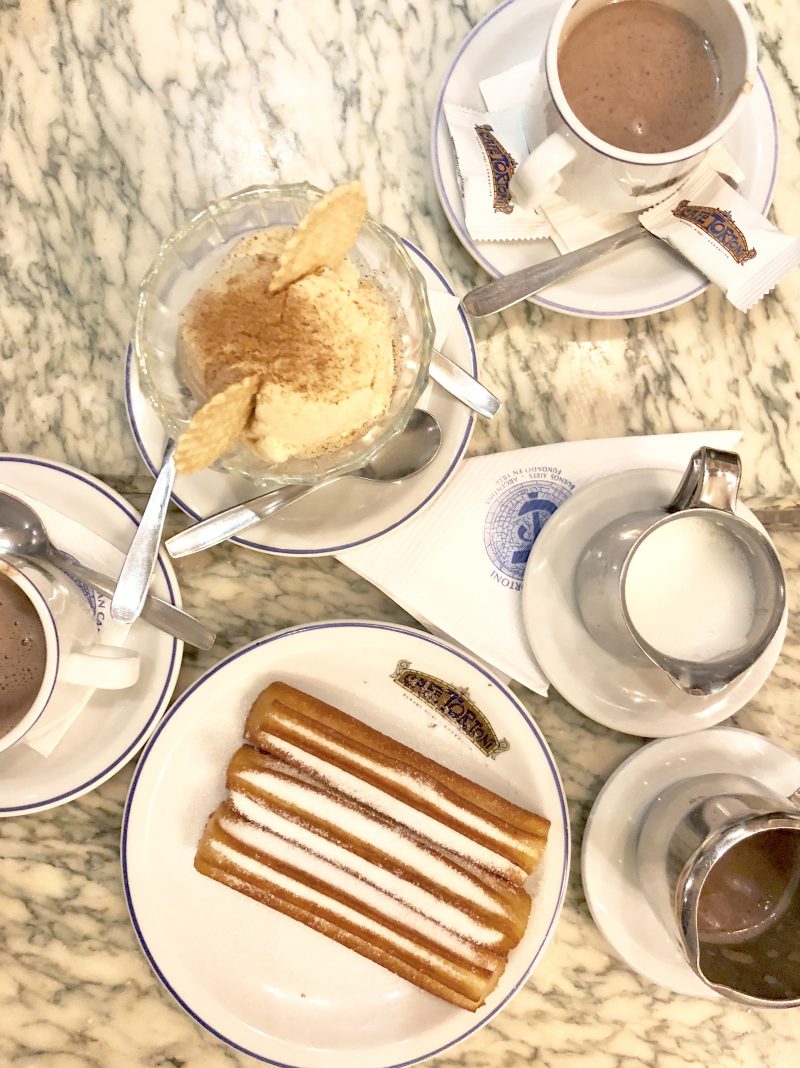 We then continued on to visit La Recoleta Cemetery.  It is a must see in BA.  The tombs are absolutely beautiful. All the most important people in Argentina are buried here, including Evita.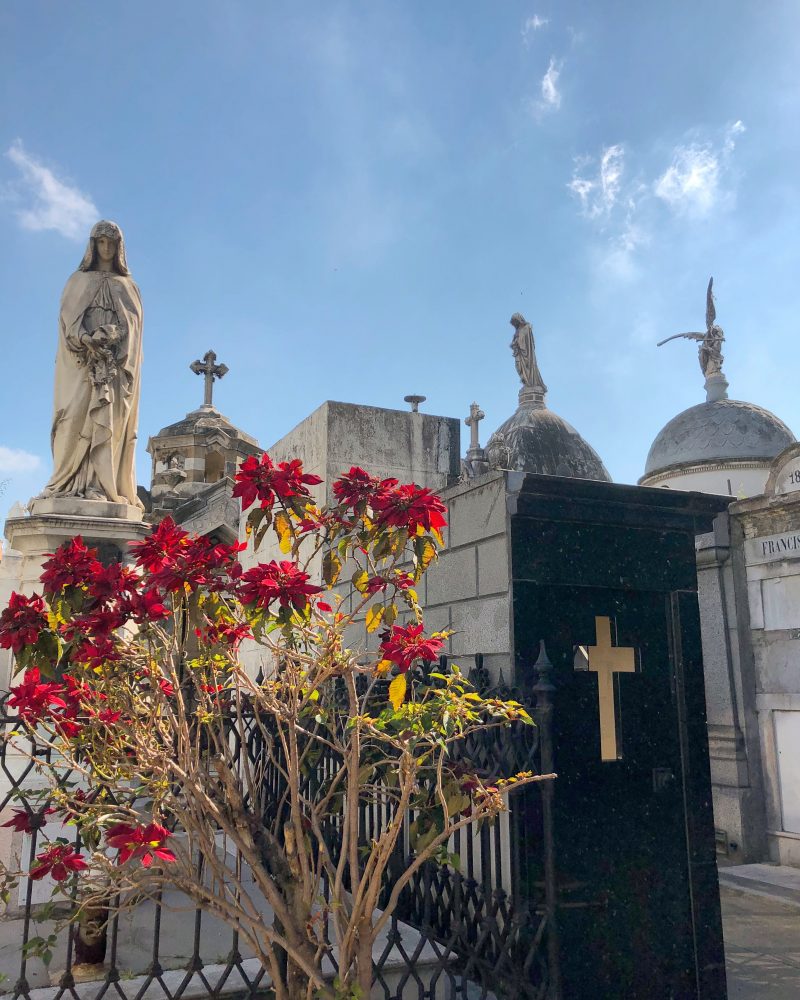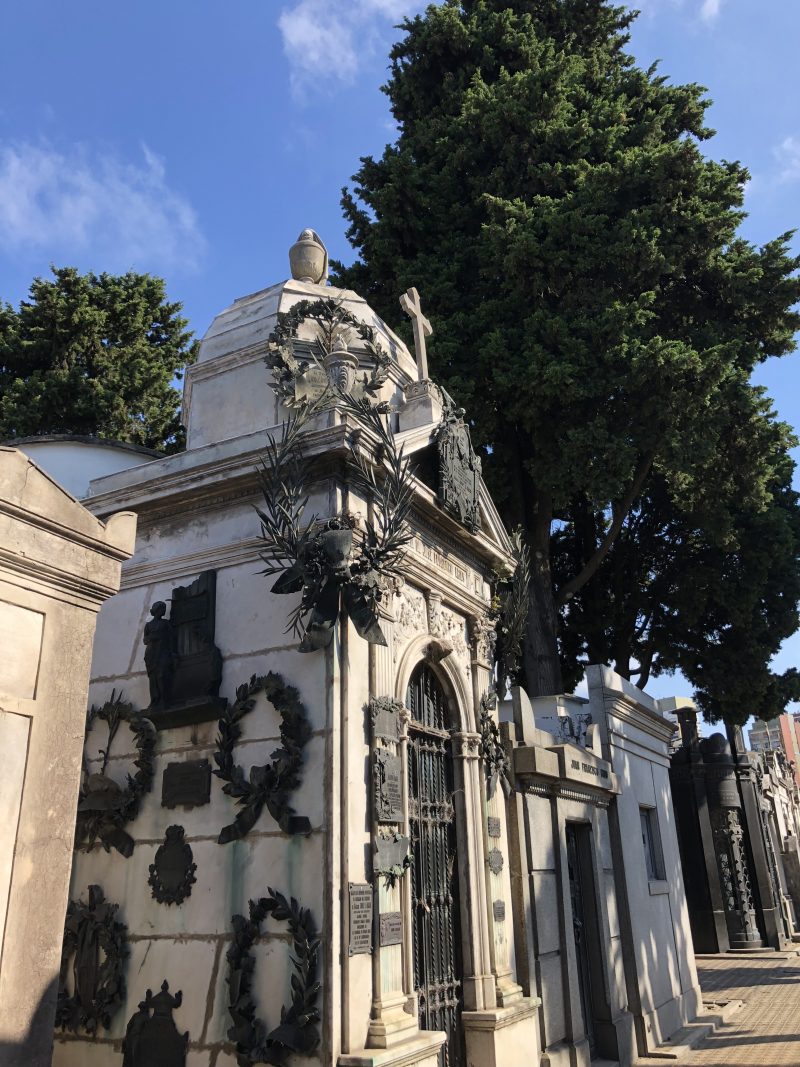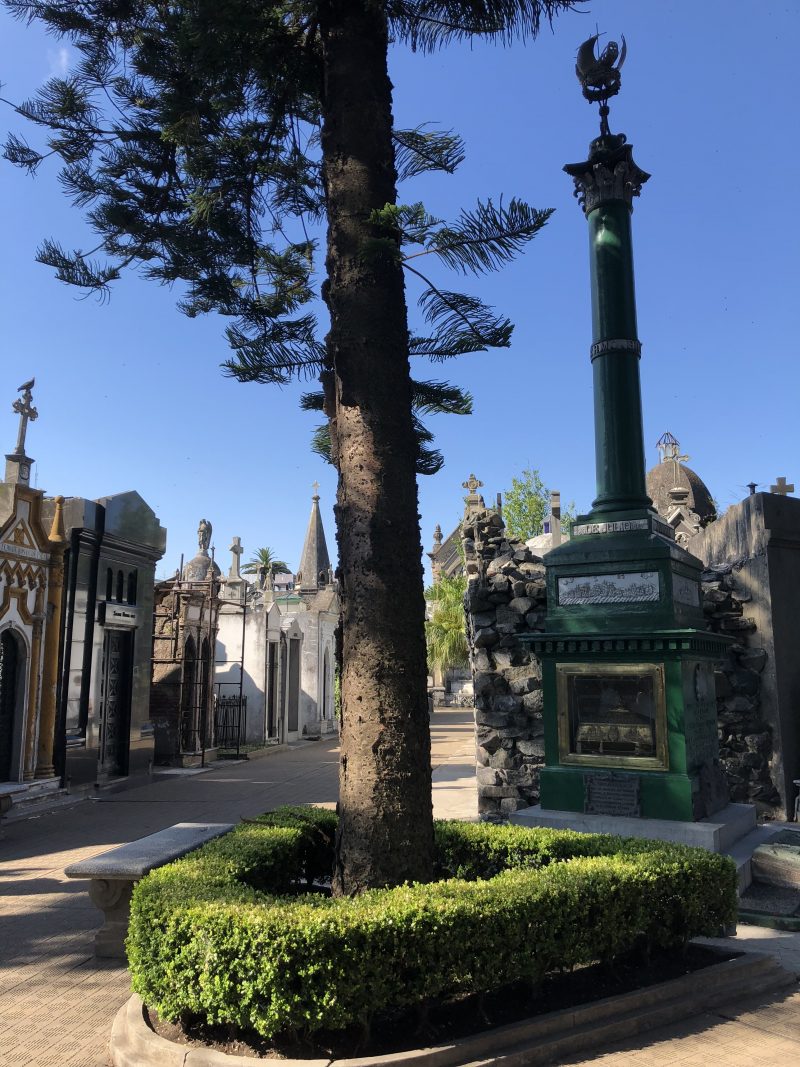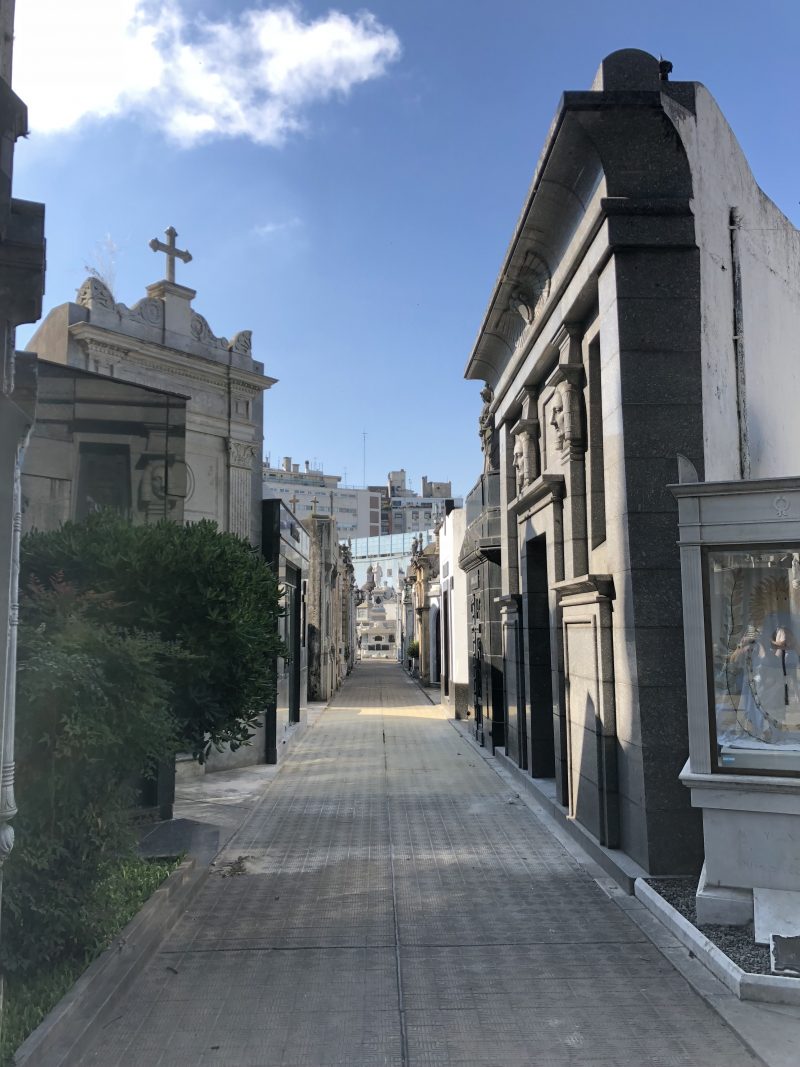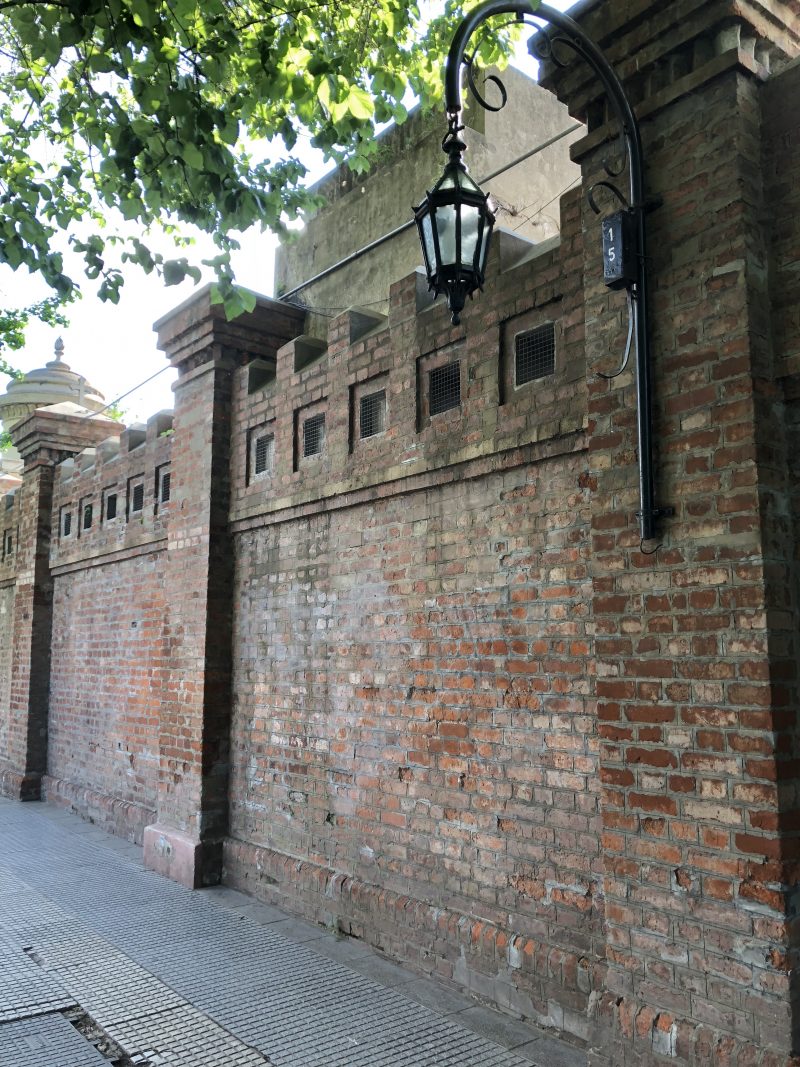 On our last night, we went to a Tango show.  Now you can go all out, but with Stellie, we didn't want to pay big money for a show that we'd possibly have to leave at a moment's notice.  They all also start very late, past her bedtime.  We did however find La Academia Nacional del Tango, and it was perfect.  Very low key, with beautiful singing and dancing. And they LOVED having a baby there.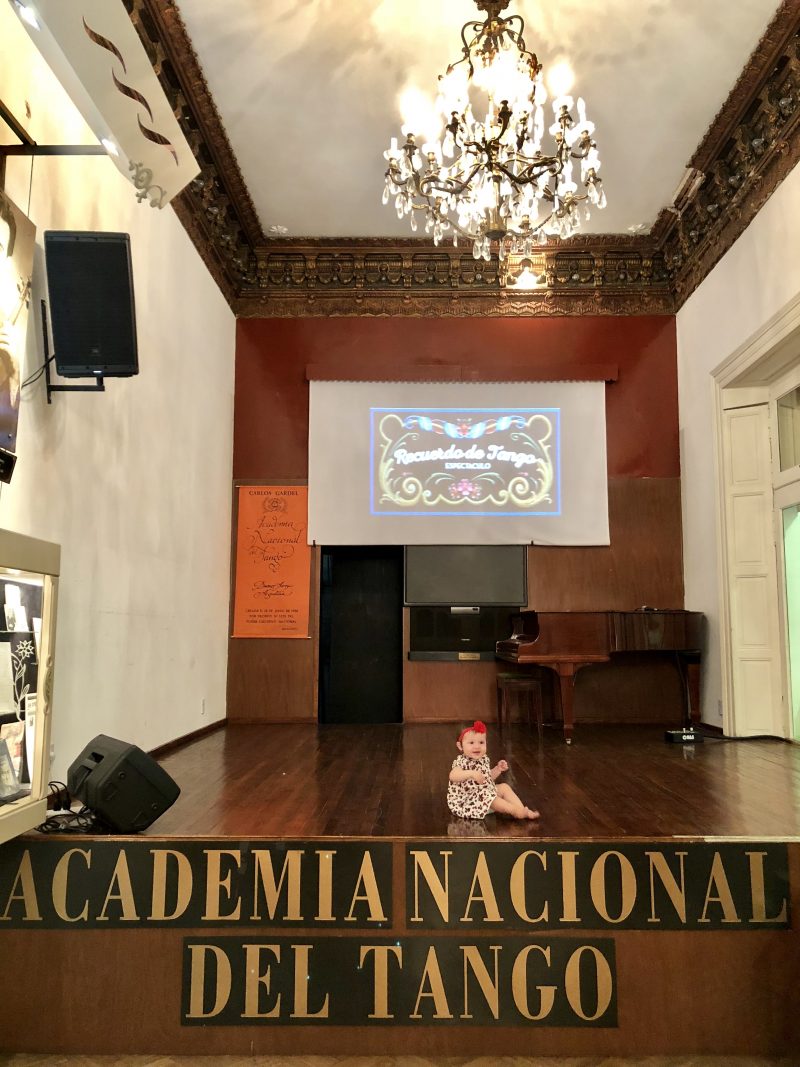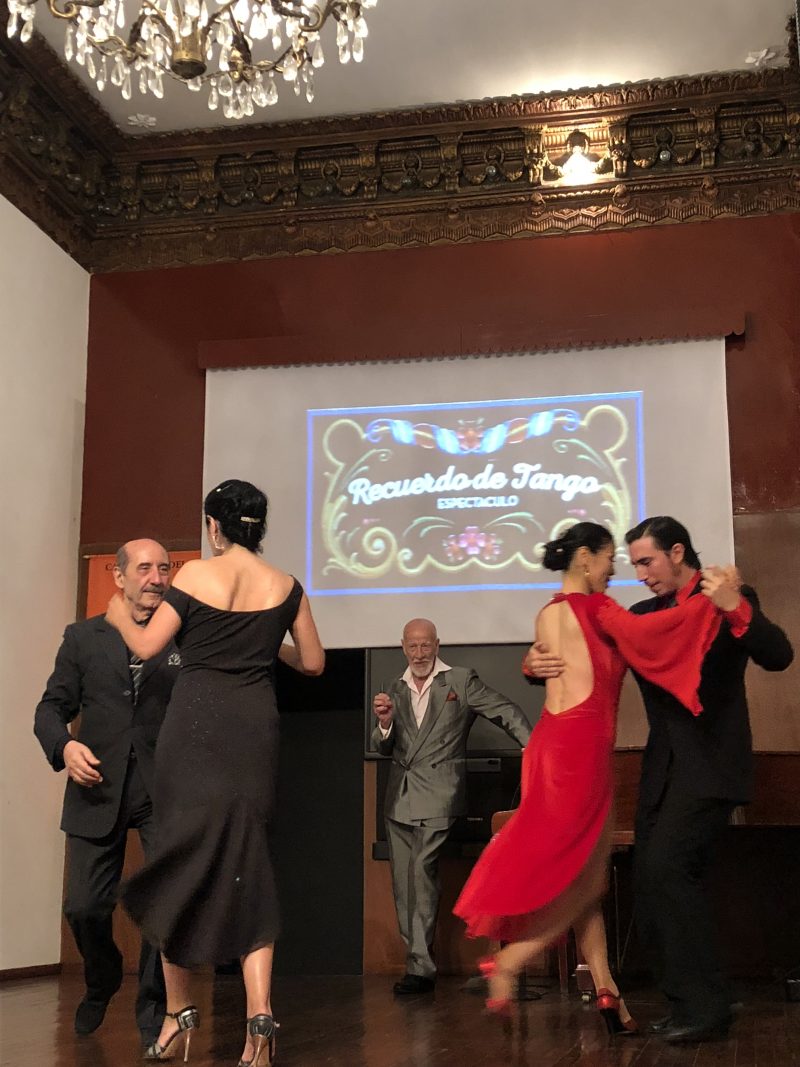 Buenos Aires is beautiful, but not the best place for a baby. You'll be somewhat limited.  A lot happens at night, and we just weren't able to bar hop and party like the young kids. But, we had a great time, and are glad we got to see it!
Next up- Mendoza!!!
xo
Celine