Ugh….it so pains me to say this, but the One Room Challenge for me must continue on! I can't believe I did not finish, but then again, I can.
Too many things didn't happen correctly in the last 2 weeks… between tile stuff, and then coordination between the electrician and plumber..just no.
Still, there has been some forward progress. Yesterday, the lights were hung, and they're lovely.
The sconces are sexy.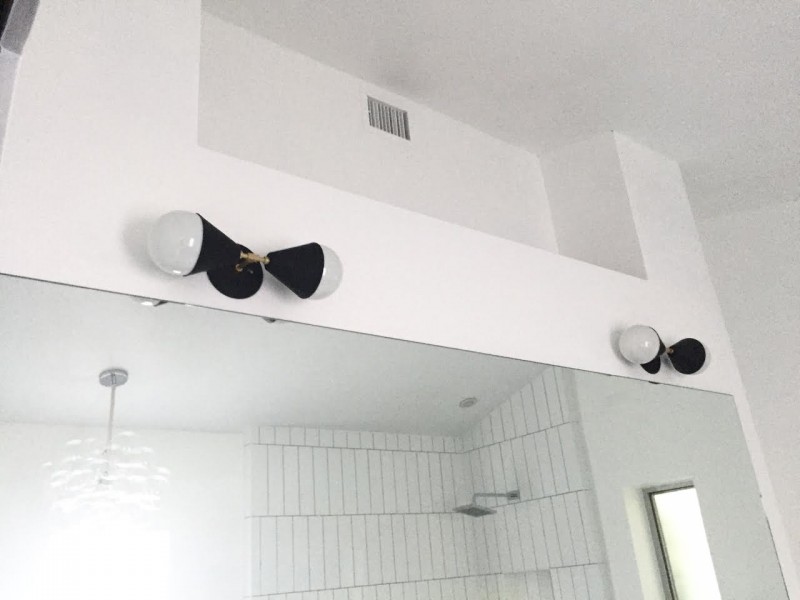 As is the bubble chandy.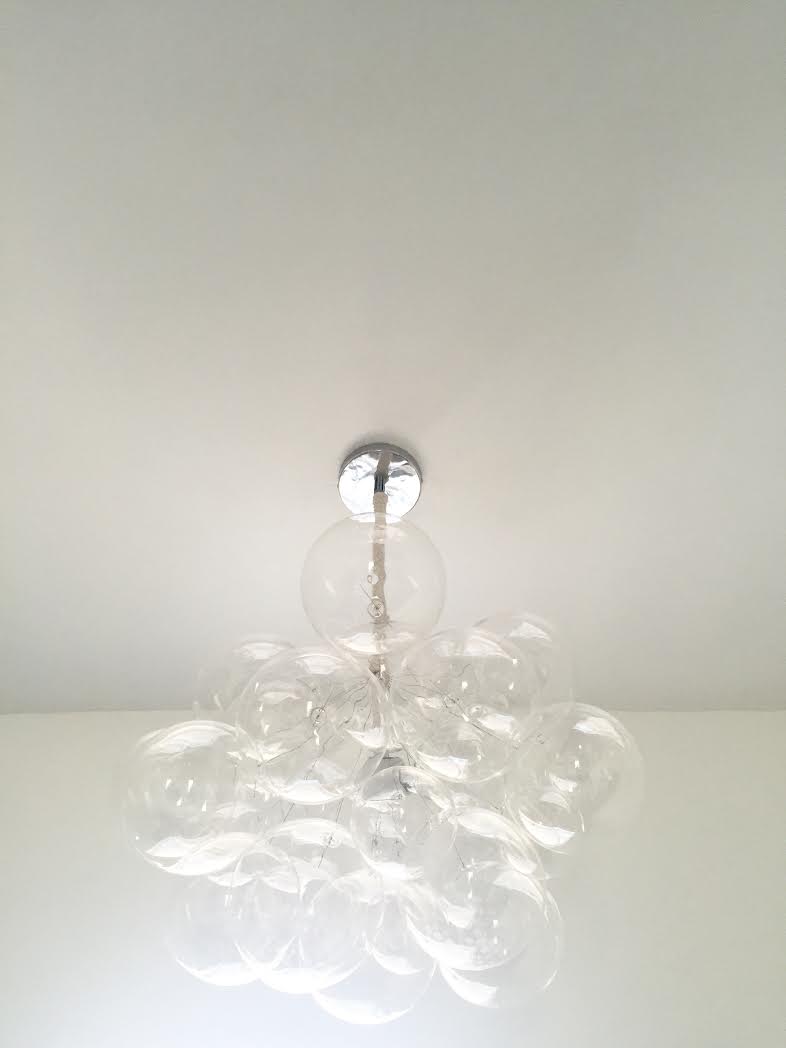 So that champagne bath will have to wait a week or two for now, but I'm sure it'll be worth it.
I hope you will check back in once it's all pulled together, but for now, I'm off to check out all the other amazing link-in designer reveals!
Happy Thursday!
Celine