Baahahahhaha.  Why did I delude myself into thinking that I could tackle a master bath reno in 6 weeks?
Welcome back to my struggle that is my linking into the One Room Challenge– a grandiose adventure in which one tries to makeover an entire space in 6 weeks.
Well, things were going well.  I made decisions…ordered materials…but alas, I am unfortunately not a plumber, nor an electrician.   So those things have to sit until someone can install them, and they don't understand the plight that is the One Room Challenge, where everything just has to be done in 6 weeks!  They just laugh at me.
So what happened in the last week?
Well, the drywall did get painted.  So that is looking better.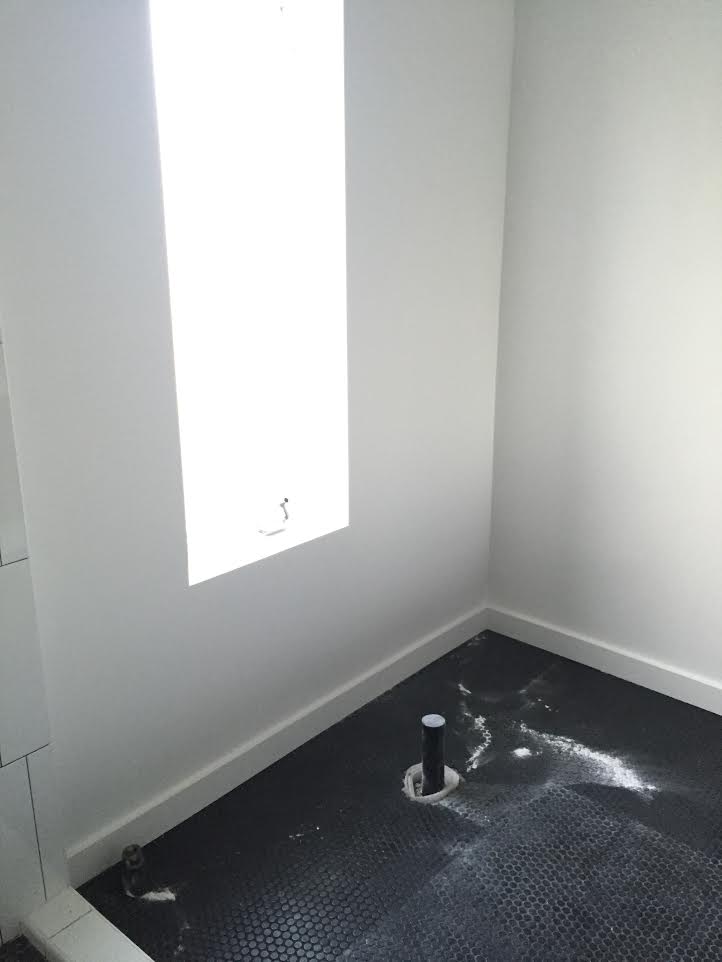 In the process, drywall dust got all over the newly installed penny tile floor.  WHY NO COVERING ON THE FLOOR?!?  It makes me want to bash my eyes in.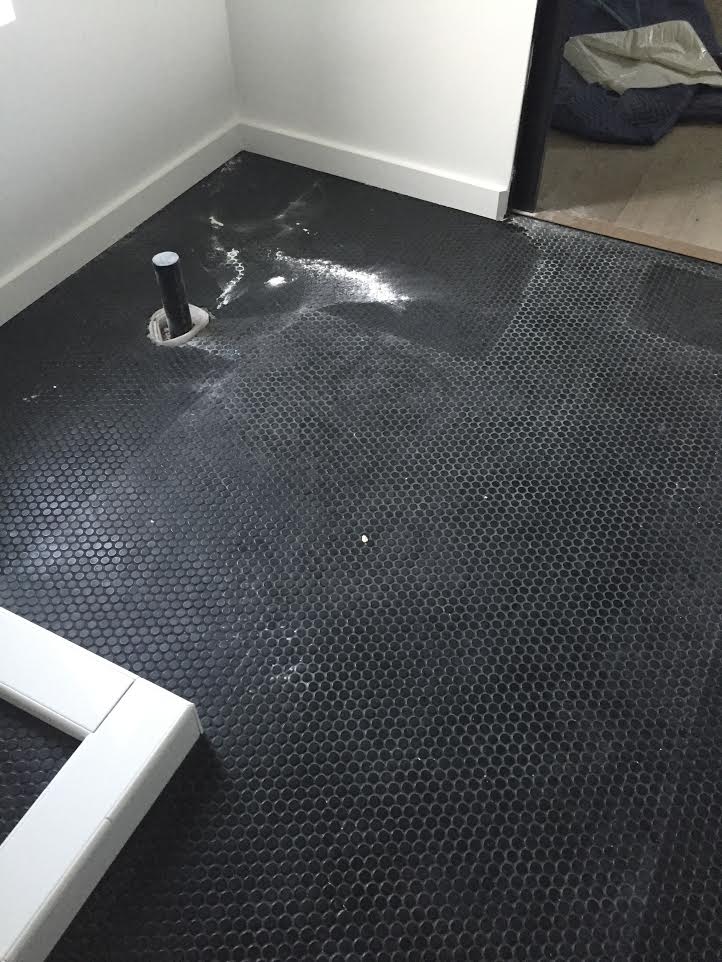 So much dust…. but no seams!!
My chandelier arrived!  I loved all your thoughts so much.  But alas, the choice was made for me.  Two of those lights were out of stock, so I ordered the third.
Here she blows!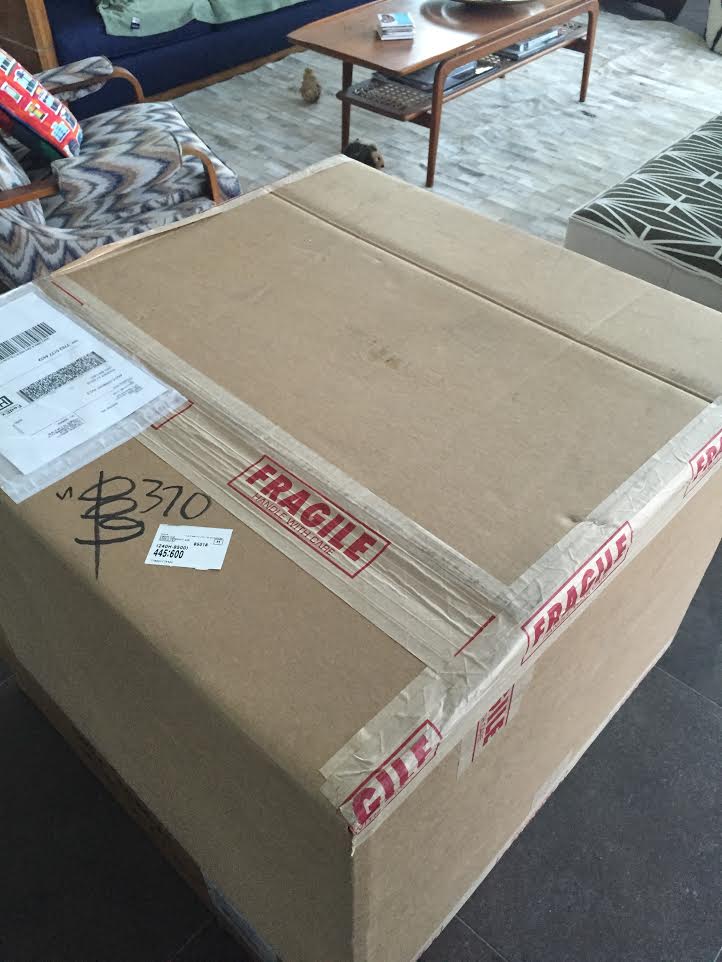 That's right, still in the box.  Because as we discussed, I don't know how to hang light fixtures.
Something peeking out of the corner of that pic…that is the only good thing that happened this week.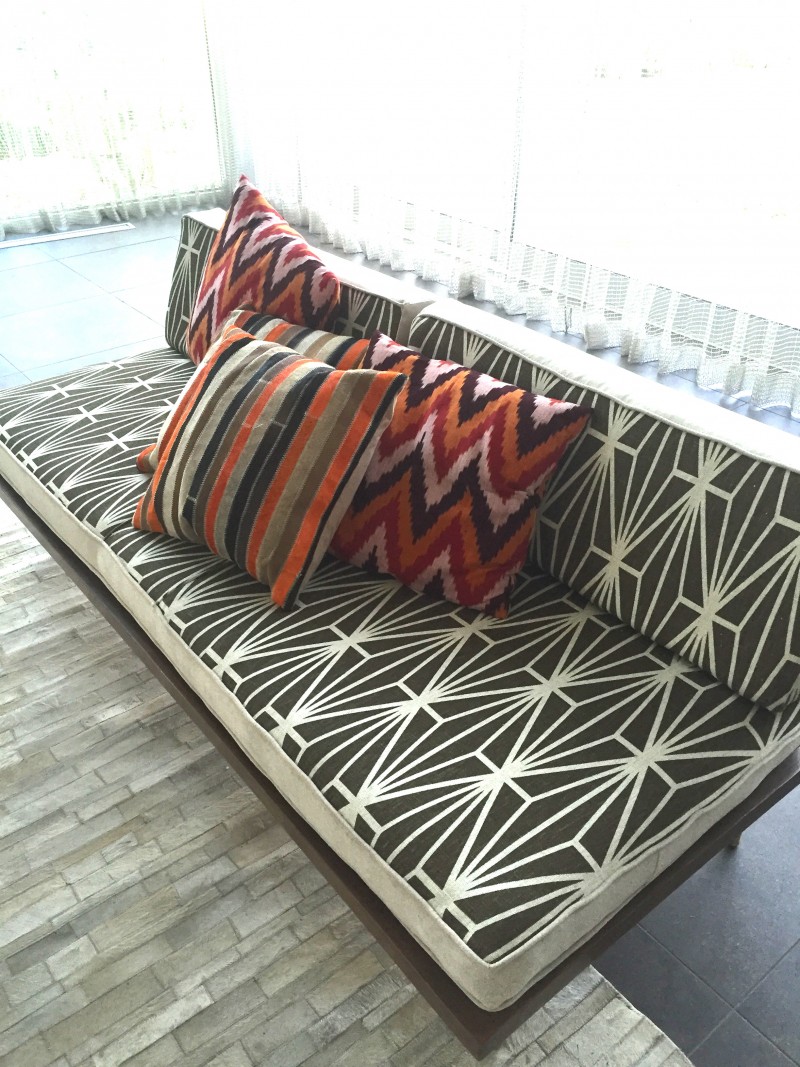 So what I'm saying is…there is basically no way the bathroom will be done next week.  So sorry in advance.  I'll try to have as much done as possible, but life happens, and this will probably be an 8 week makeover!
Things could be worse…Trump could be the GOP nom.
Oh shit.
xo
Celine