Woo hoo! It's week 4 of the One Room Challenge.  WAIT. Why am I cheering? This bathroom won't be completely finished by the end of 6 weeks, but close at least.
The good news-
The tile is done.  Don't mind the drywall dust on the floor, but see how you can't see the seams!?!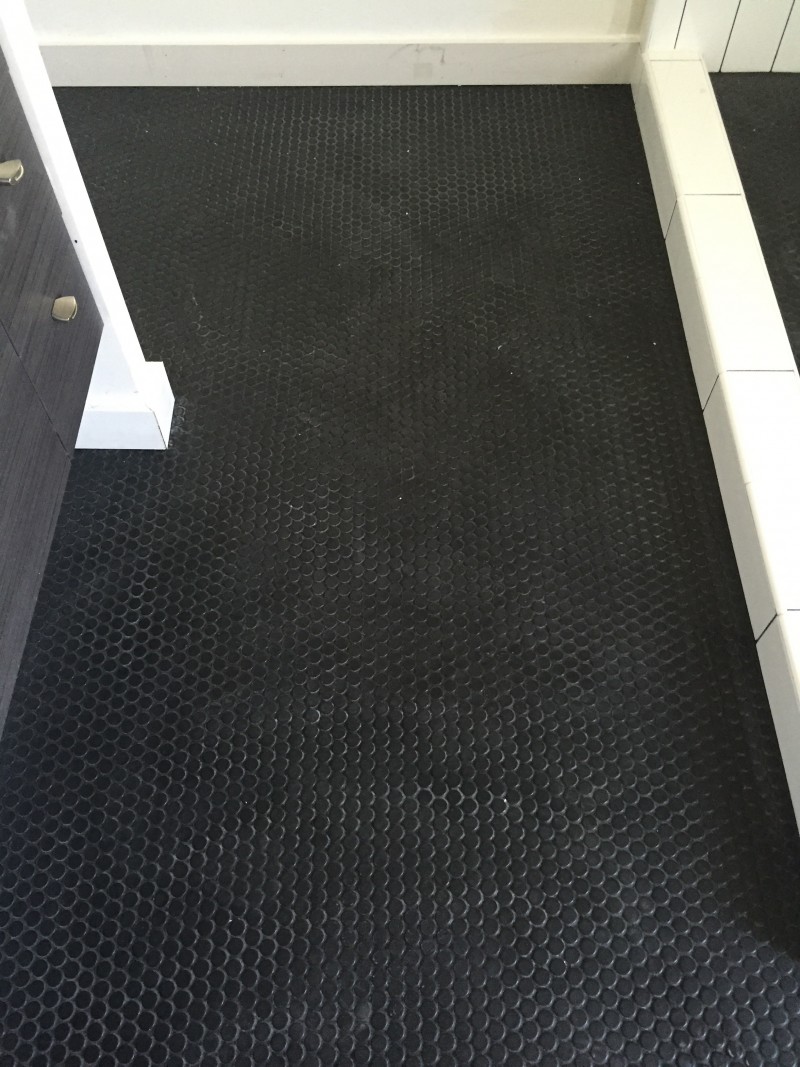 The shower tile looks nice.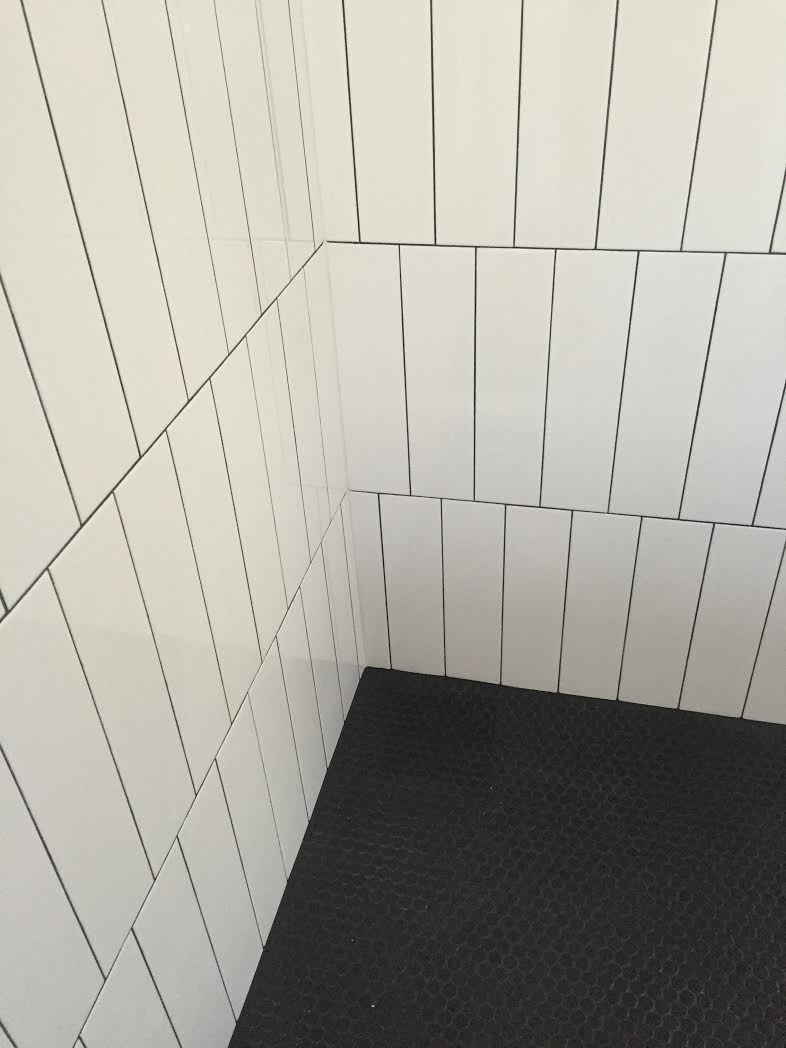 And there is now drywall where we ripped out the tub.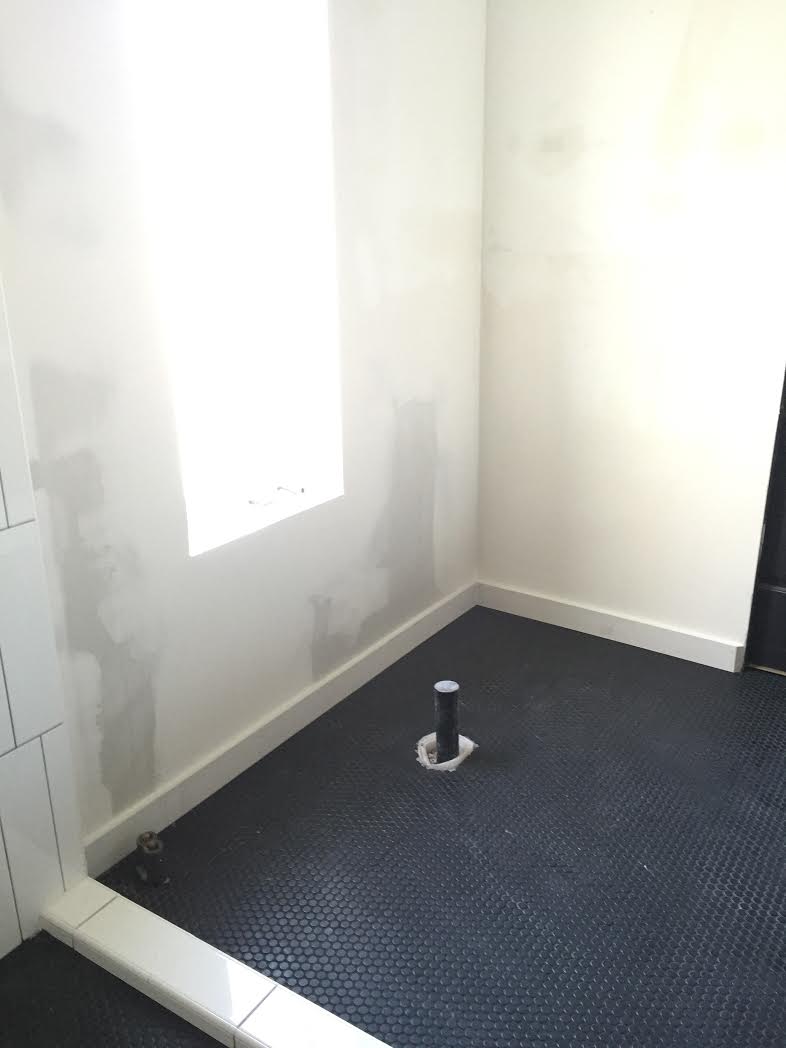 The plumbing has been done, and the tub will be installed next week.
The toilet alcove is ready for a toilet…after the drywall is painted.  Unfortunately, my dream of a fancy Japanese toilet isn't meant to be…so back to wet wipes I'll go.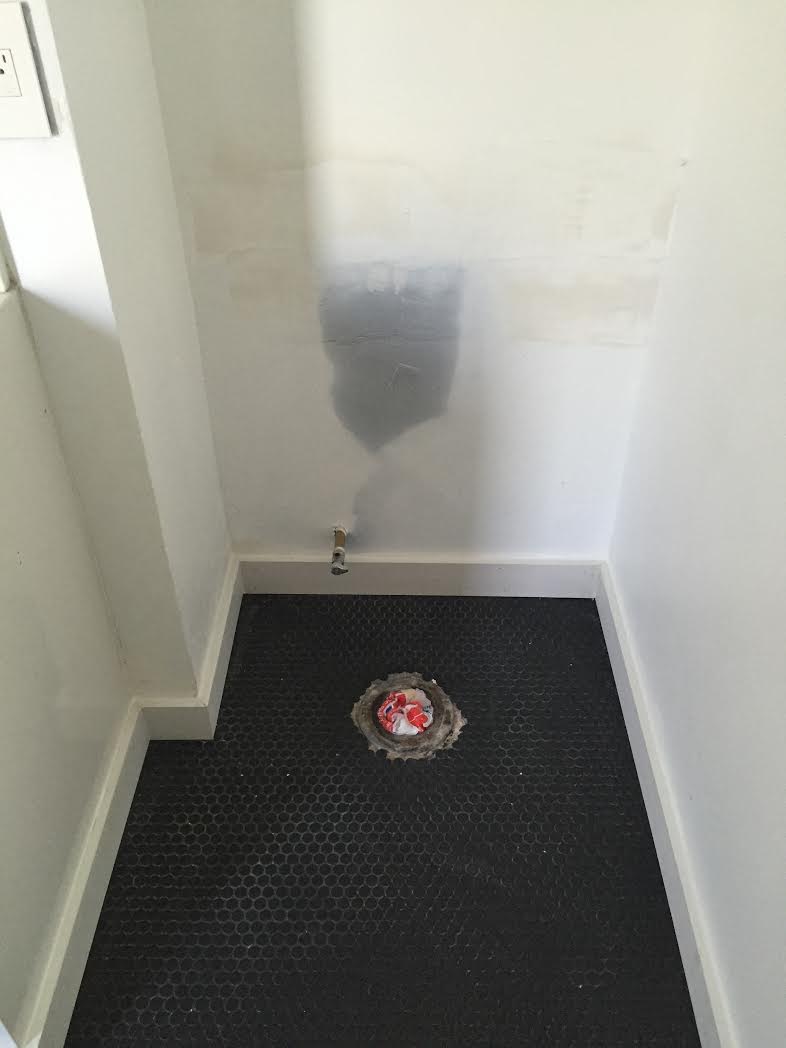 The sconces and chandy are due to arrive early next week, and will get installed.
I don't think the shower glass will arrive in time.  Can't win them all I guess.
That's all the updates from me.  Have a great weekend, and don't forget to check out all the other linking participants!
xo
Celine