Hi! Welcome back to the One Room Challenge hosted by Calling It Home!  A bananas awesome event where you makeover a space in 6 weeks.
To make this utterly difficult for myself, I chose to remodel my master bath in 6 weeks. Fortunately, it's small and we are not changing the footprint.
So what to show you this week?
Well, a fair amount of the shower tile was laid.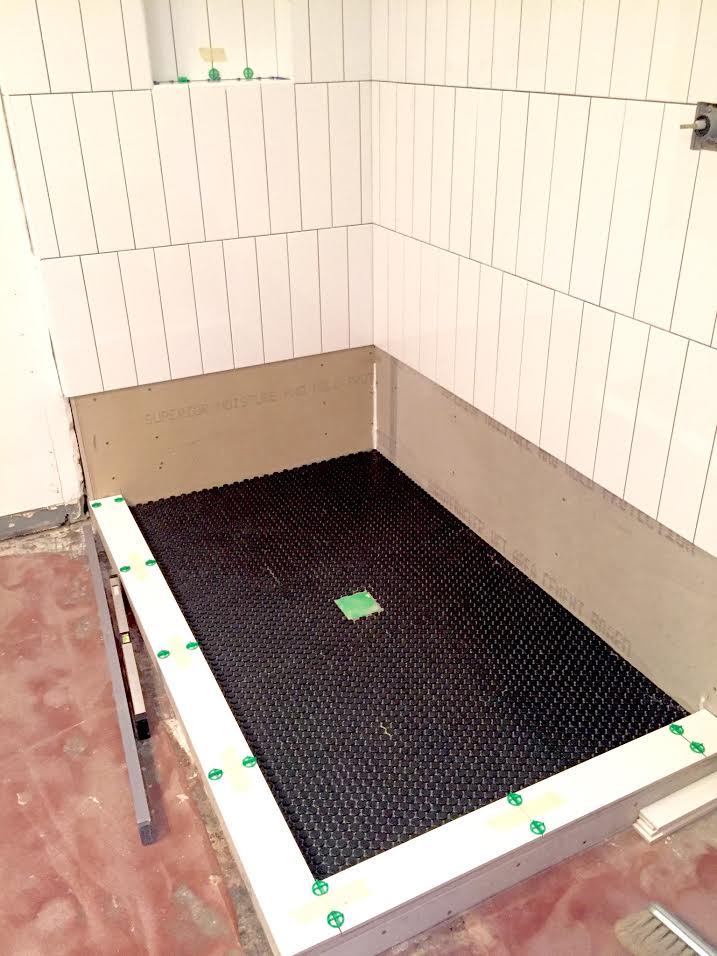 You can also see the penny tile in the shower pan, as well as the crazy red concrete subfloor.
Penny tile. Such a simple tile yet so difficult to lay properly. If you don't lay it properly, you will see gaps and the individual sheets. See in the shower pan?
There are a couple tricks to combat this. 1.  You have to remove alternating tiles on adjacent sheets so they "lock" together. 2.  You have to use dark grout.
The gaps are too easy to see when you use a light grout.
See the images below?  First is from the Hotel St. Cecilia; Second is from Domino Magazine.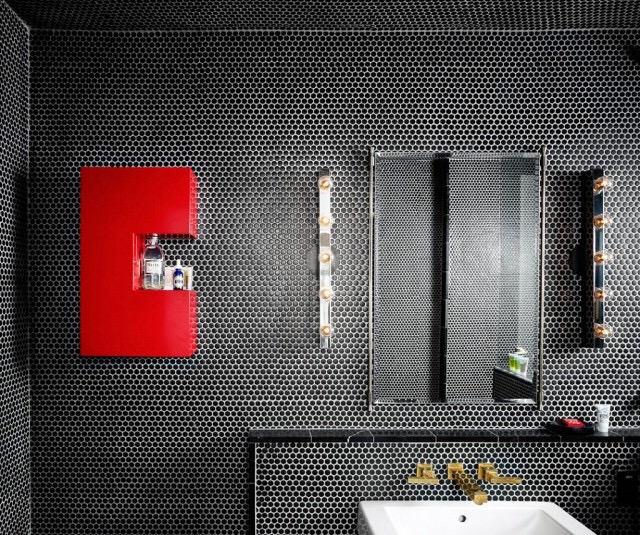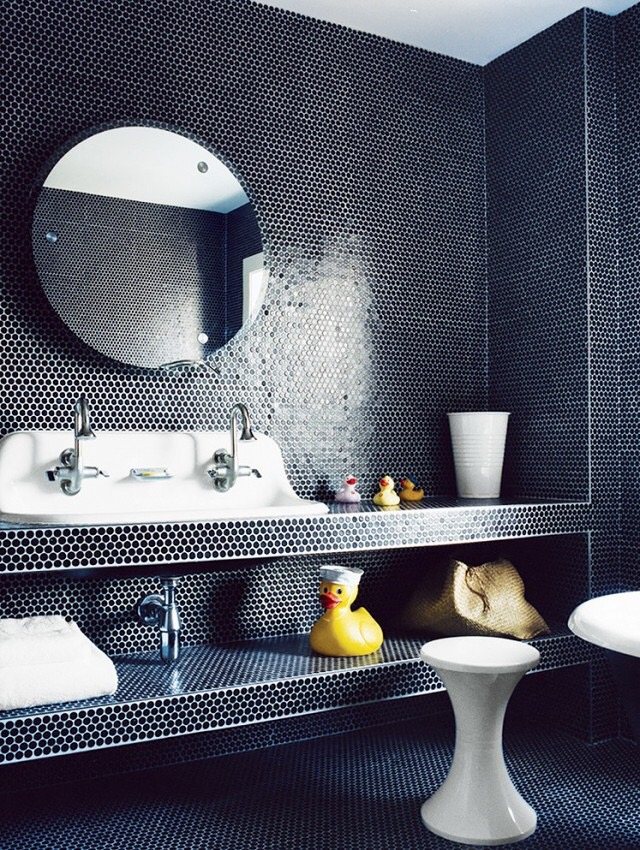 You can see the seams because the penny tile isn't perfectly aligned and the grout is white. It's magnified in pictures, even more than in real life.
Needless to say, I'm using dark grout.
What else?
The tub has arrived and it's awesome.
Now, I need some serious help with the Chandy over the tub.
Which would you pick? Is bubbles over the tub too literal?
Inquiring minds want to know.
Okay!
Hoping we get the floors right and the scones arrive sometime soon.
Off to check on everyone else in the link up!
Happy Thursday!
xo
Celine