What a boring title… So literal.
Anyhow, hope you're having a great day.
I spent a significant portion of my weekend (and last weekend) working on my bathroom cabinets.
They started out a very honey yellow wood tone. Not my vibe. They are solid wood so I decided not to trash them.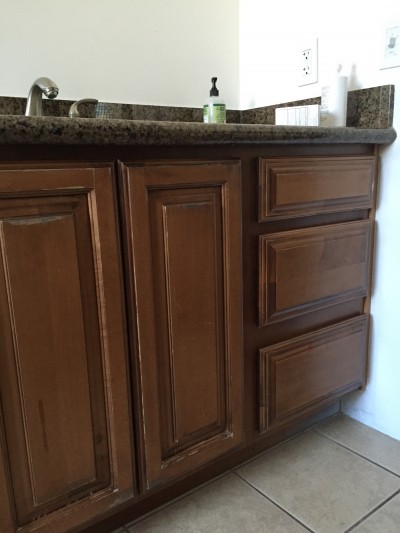 I'd been wanting to try Jenny Komenda's cerused oak technique, so I thought this was the perfect opportunity.
I sought out with enthusiasm, placating myself with the nice view outside.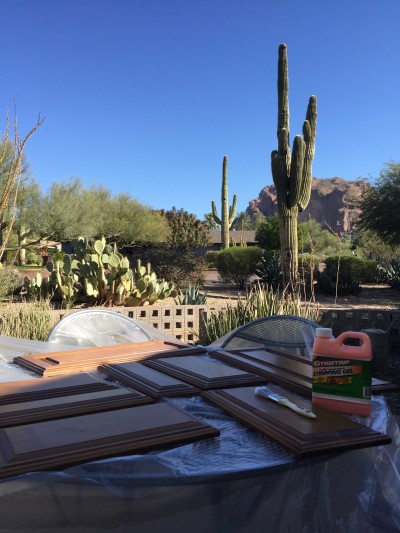 I gloved up and started with the citristrip. The stuff definitely works… Eventually.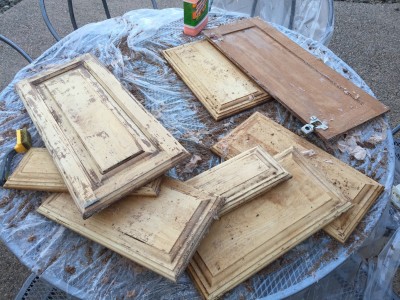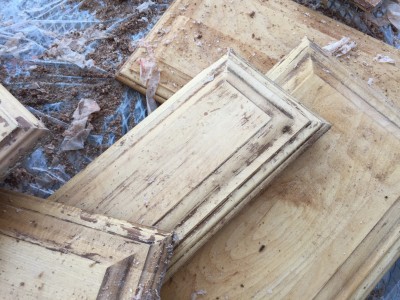 I was pretty miserable for awhile there. Use both a metal scraper and a stiff brass bristle brush.
I finally got them clean.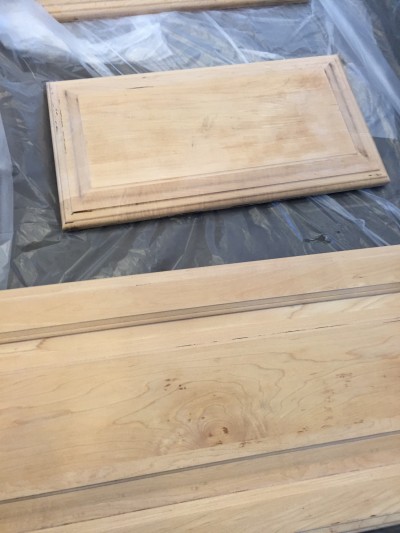 I then applied the aniline dye / denatured alcohol mixture.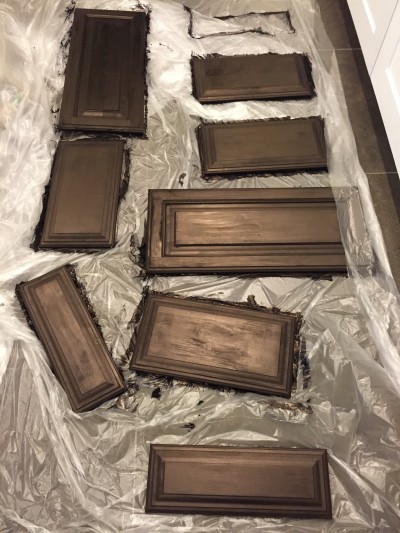 It was very brown.
So I ran to Michaels and grabbed more India ink. I just rubbed it on with a rag.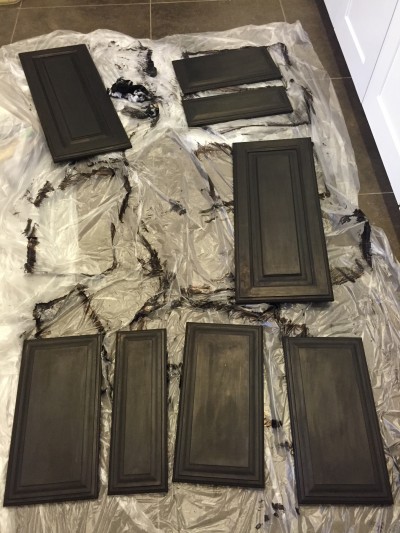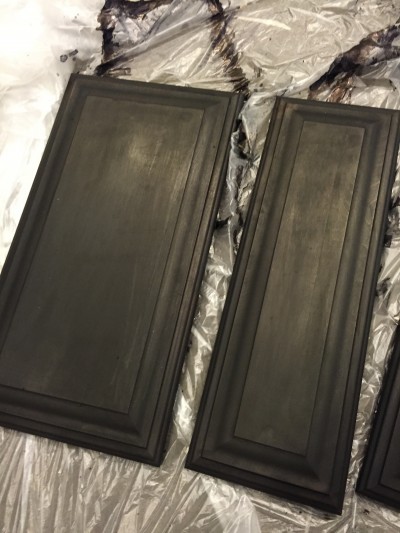 Much better dark ebony color.
Then- shellac.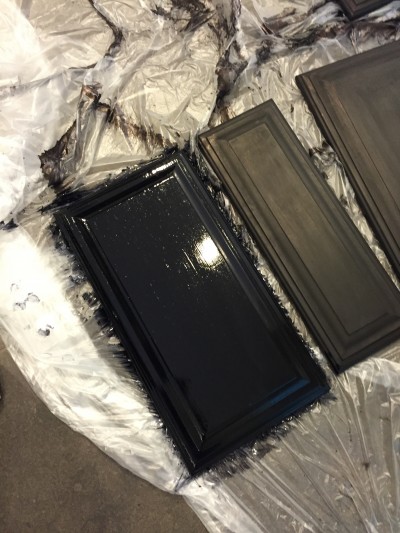 The shellac really glosses up the finish.  See it next to the unfinished cabinet to the right?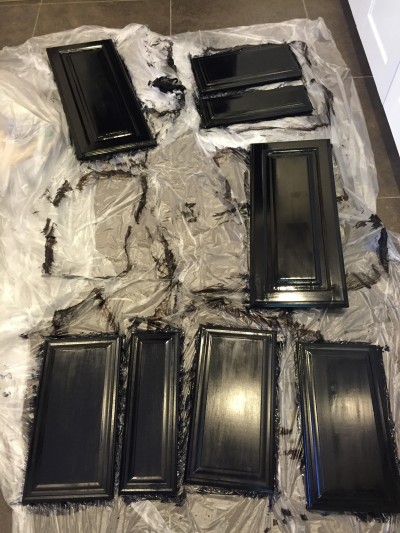 Don't worry, the gloss fades as they dry, but they now they have a nice sheen.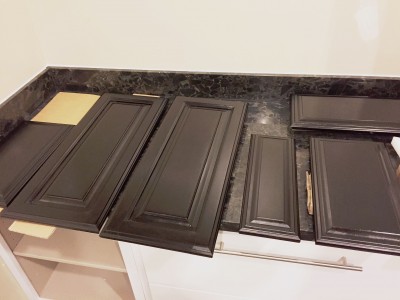 I then attempted the briwax liming wax, and I didn't photograph this step.  Needless to say, I quickly found out this isn't oak.  There wasn't enough of a hollowed out grain to capture the wax.  So I will just leave these as shellac'ed ebony cabinets.
The ceruse will need to wait for some real oak.
🙁 Sad DIY fail .  Sorry Jenny!
I still need to finish the base cabinet. But I'll have to wait until the bathroom is accessible again.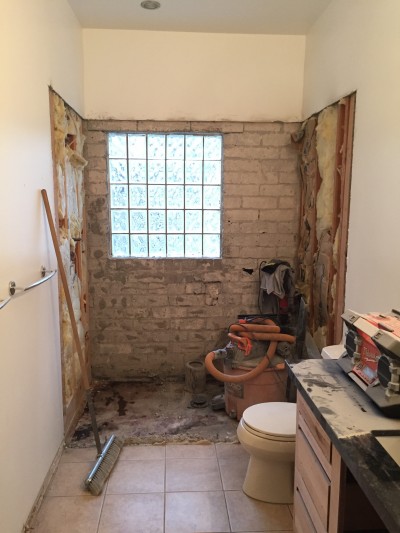 A demo'ed bath- both nauseating and thrilling.
Have a great week.
Celine