Ha! Play on words as this post is about my kitchen island and I live in the desert.
Hilarious. !!
When we moved in, there was a nice island, but kinda 90's with steel asymmetric posts and a 2 levels.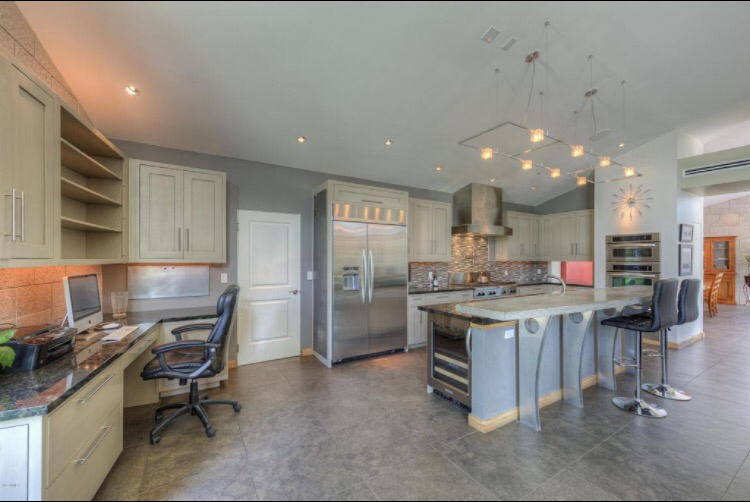 I know what you're thinking. It's not that bad, and it wasn't! But the two tiered island closed off the kitchen some, and I just didn't like those posts!
I had gotten the idea of a marble waterfall edge island in my head.
And nothing would deter me.
I've already posted about our evolution from white Carrara to these sexy slabs.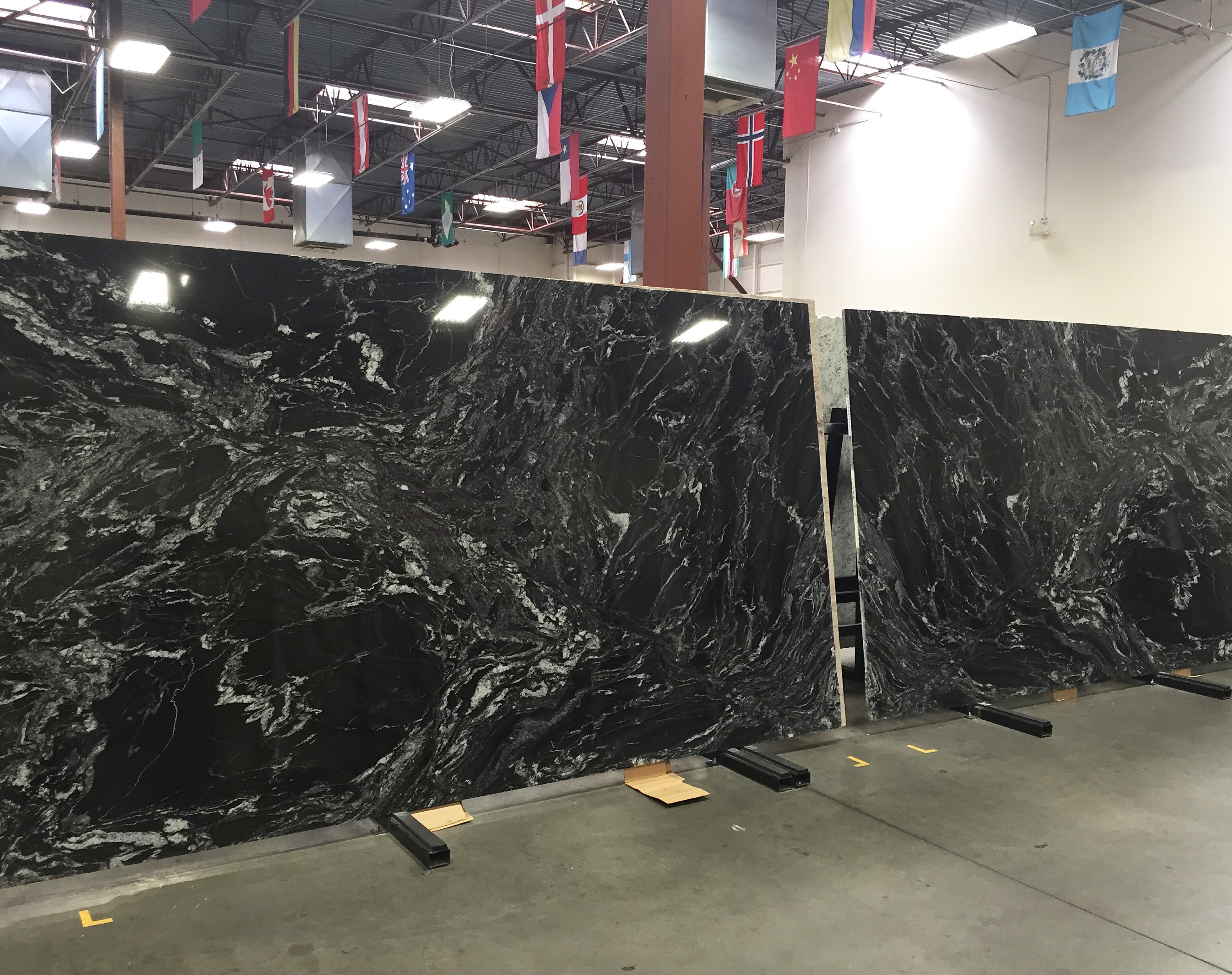 The island base first had to be rebuilt to rotate the wine fridge. (First world problems). These are the types of pics I send my contractor.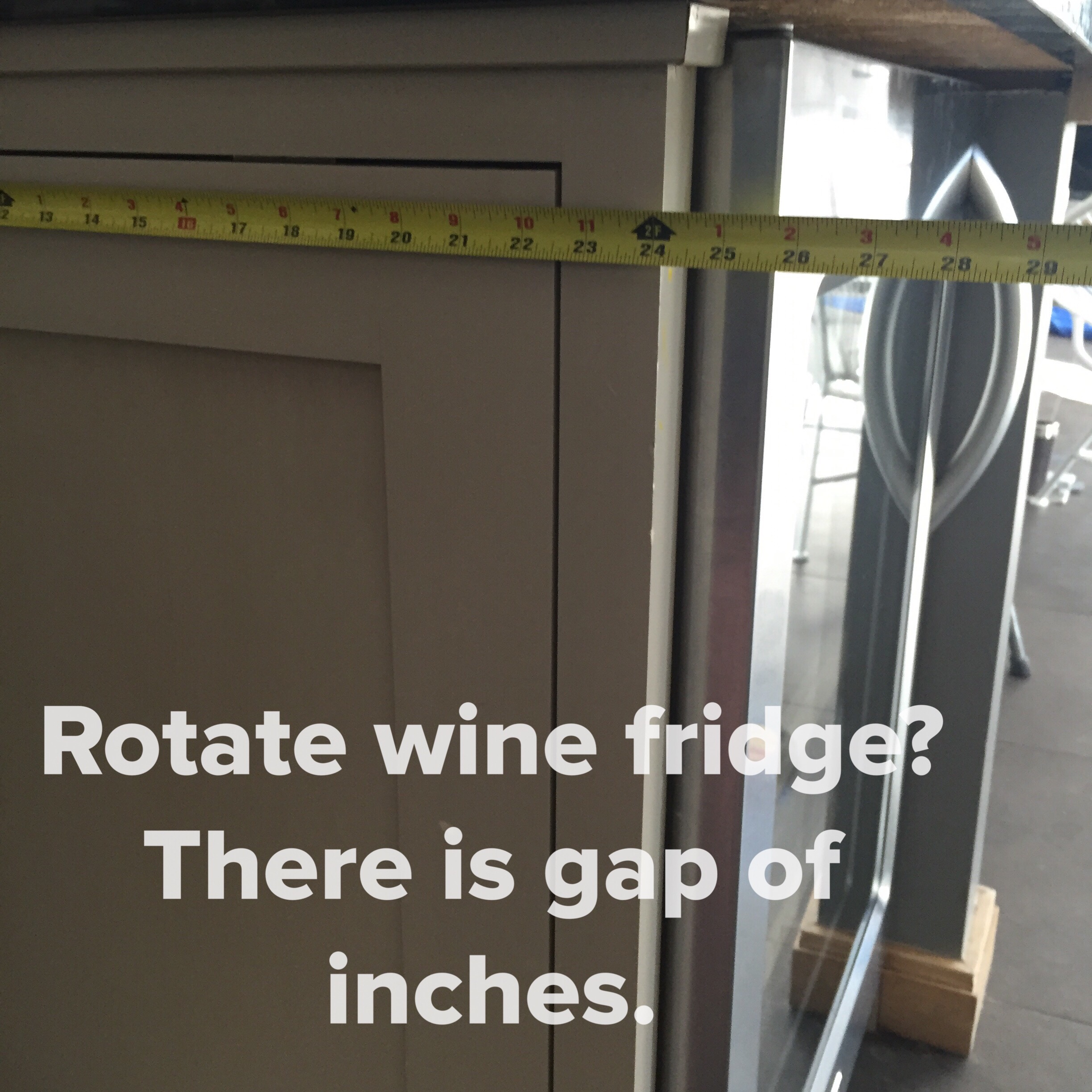 But somehow it got done and they tweaked the base cabinets. We lived with a plywood island top for weeks.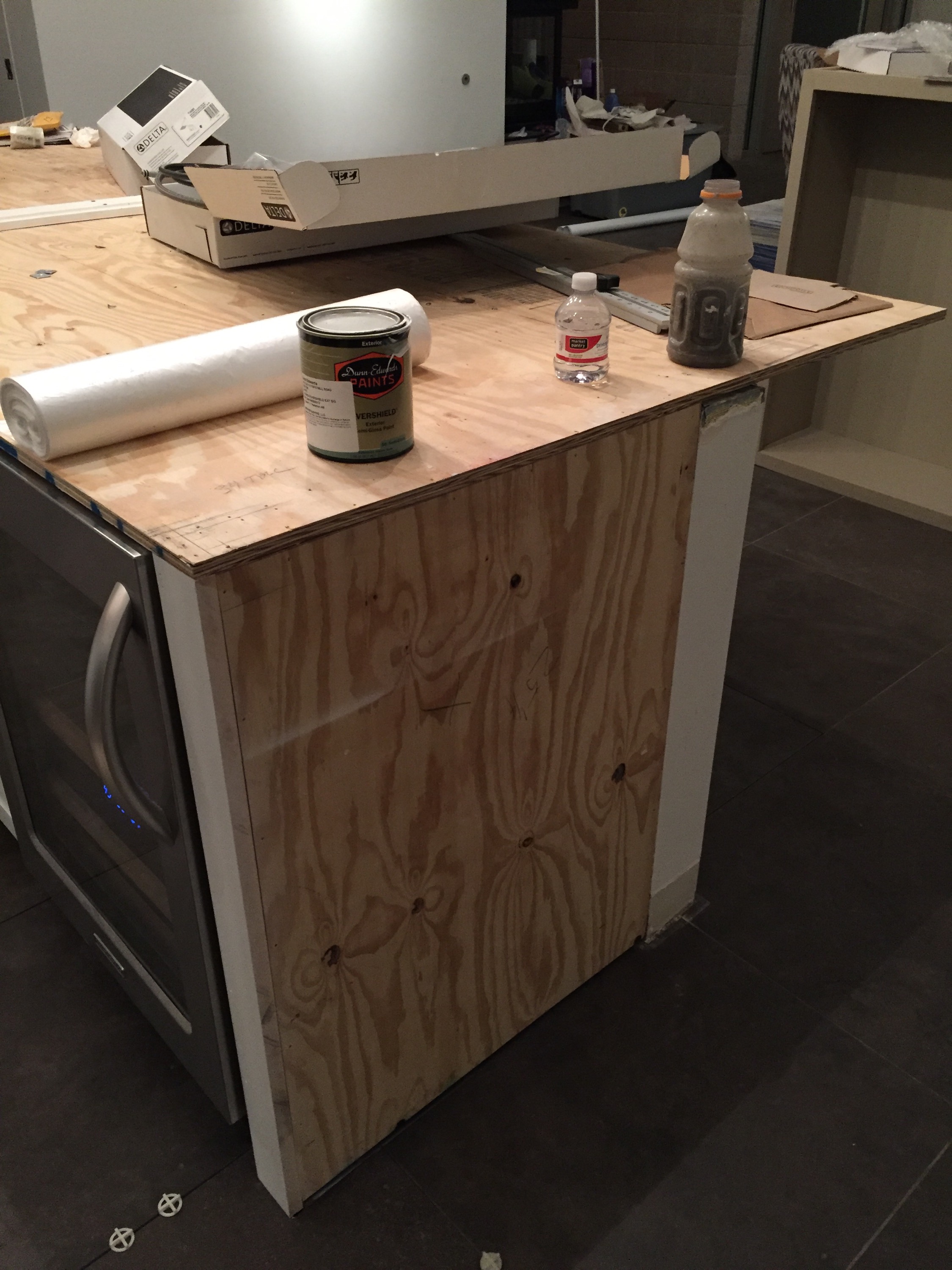 See how nicely he rotated the wine fridge?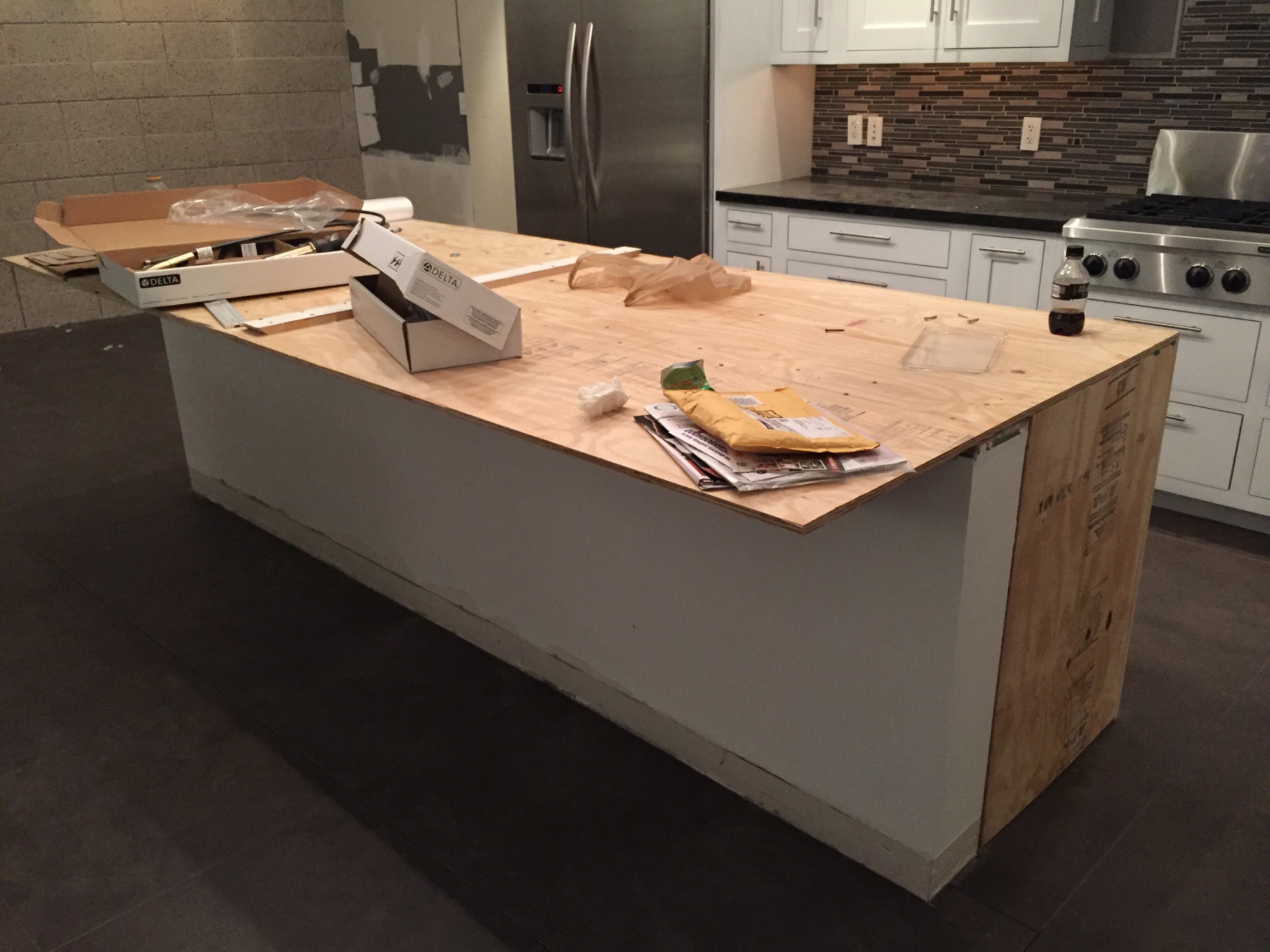 Functional but not pretty.
You can see the faucet on top.
But when I came home from work last night, it was all goodness.
Sorry for the terrible iPhone pics and lighting, but I've got to share!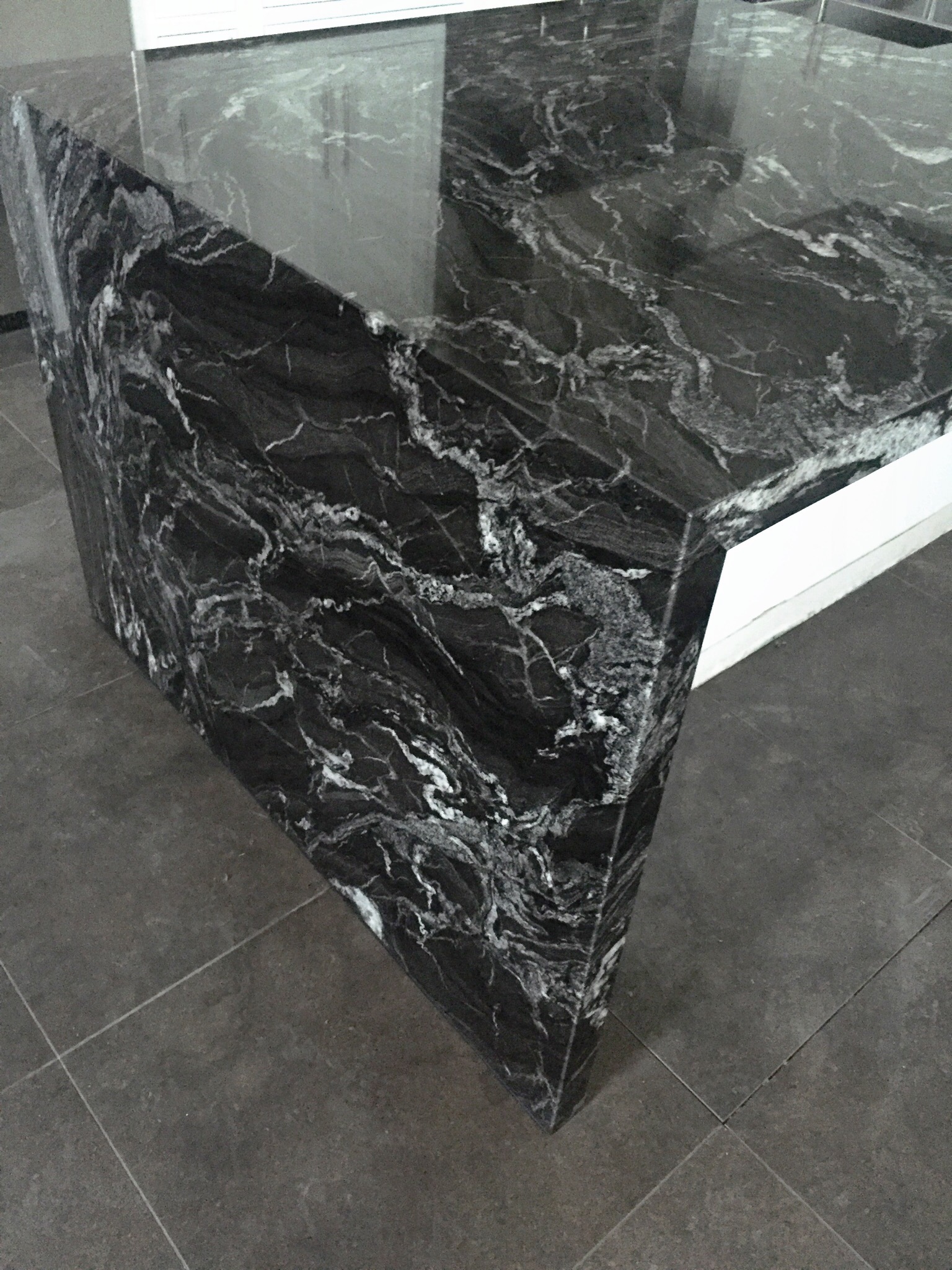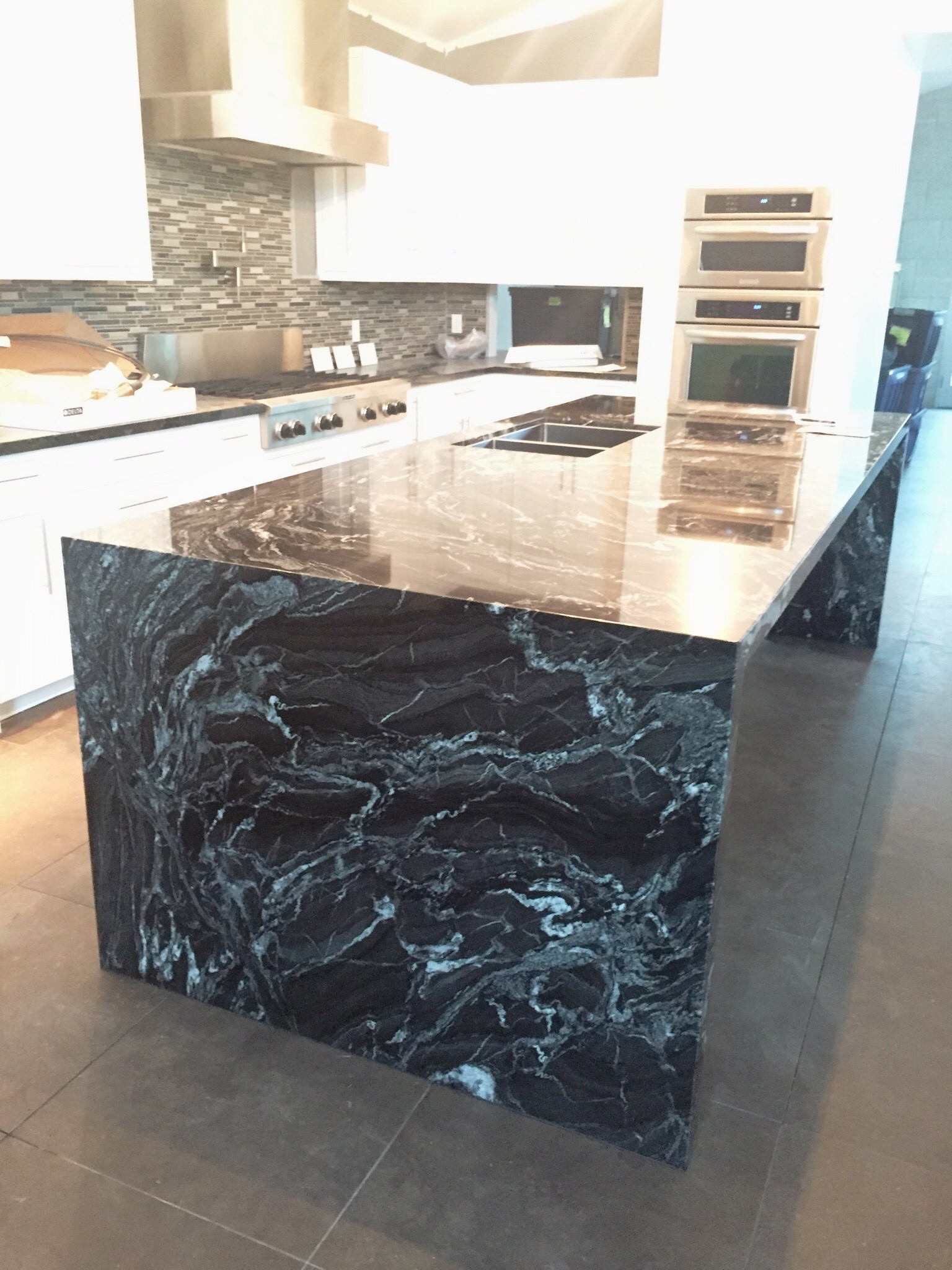 Do you see how they book matched the granite?! And on both edges! They killed it.
Oh yeah, as if things couldn't get better, it's granite! It has the beauty and movement of marble but the durability and price of granite. We were able to get the two slabs to do the full waterfall for less than one slab of quartzite. Food for thought.
Have a great weekend!
Celine