Good morning!  Did you have a great holiday weekend?  I did!  We had a great time with my awesome MIL that visited, and checked out lots of great things in PHX.  Unfortunately, our house is still a disaster, but we're making headway.
Let me show you some beautiful spaces.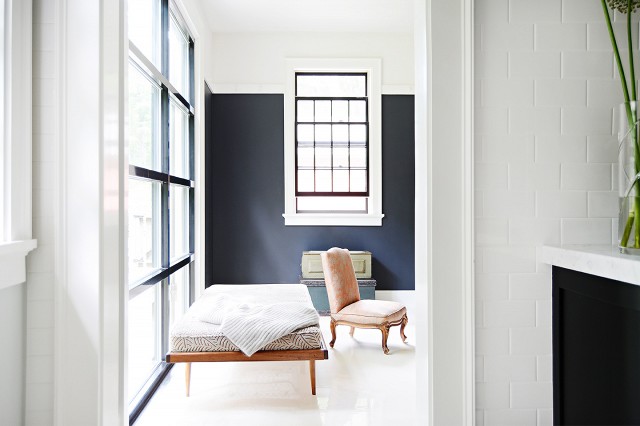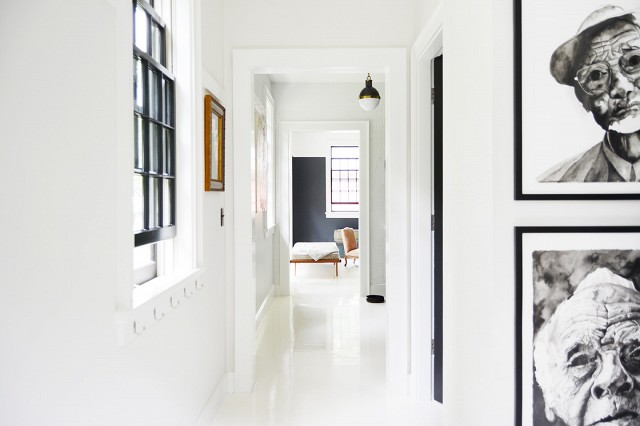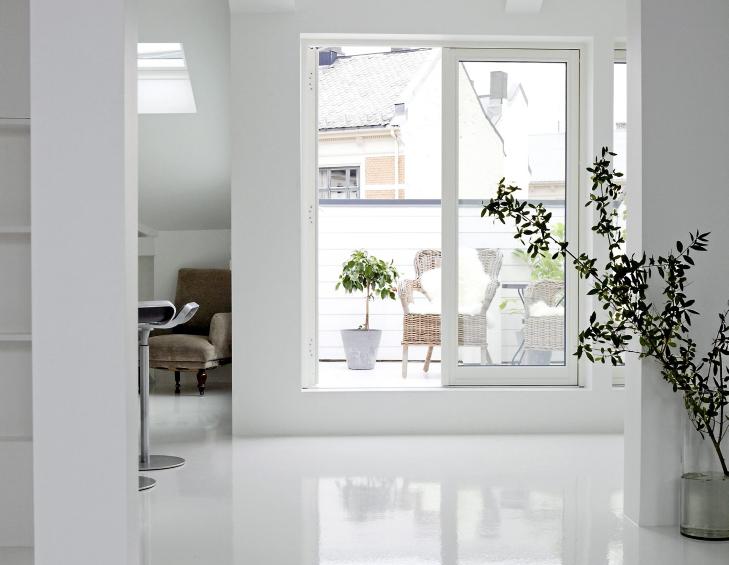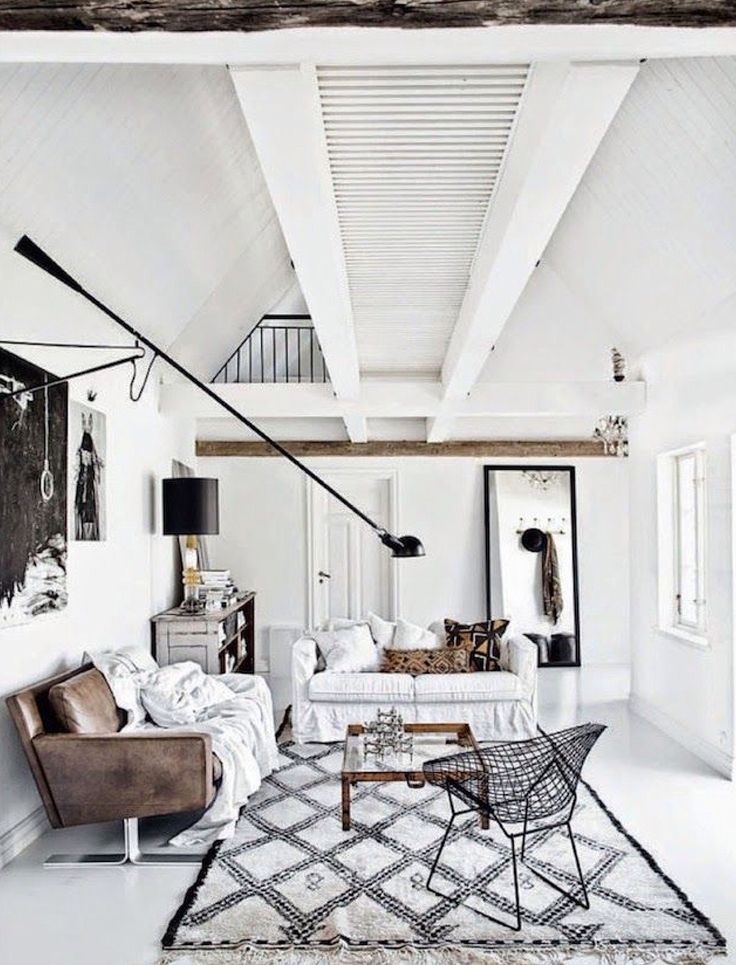 They all have a monochromatic, minimalist quality with WHITE EPOXY FLOORS.
I've always loved this.
When we moved into this house, we loved the back studio.  It is a large space, right by the pool, with mountain views.  It has a lot of potential.
At the outset, it had beige walls, dark tiled floor that stopped prematurely, exposing green concrete underneath.
It was not good.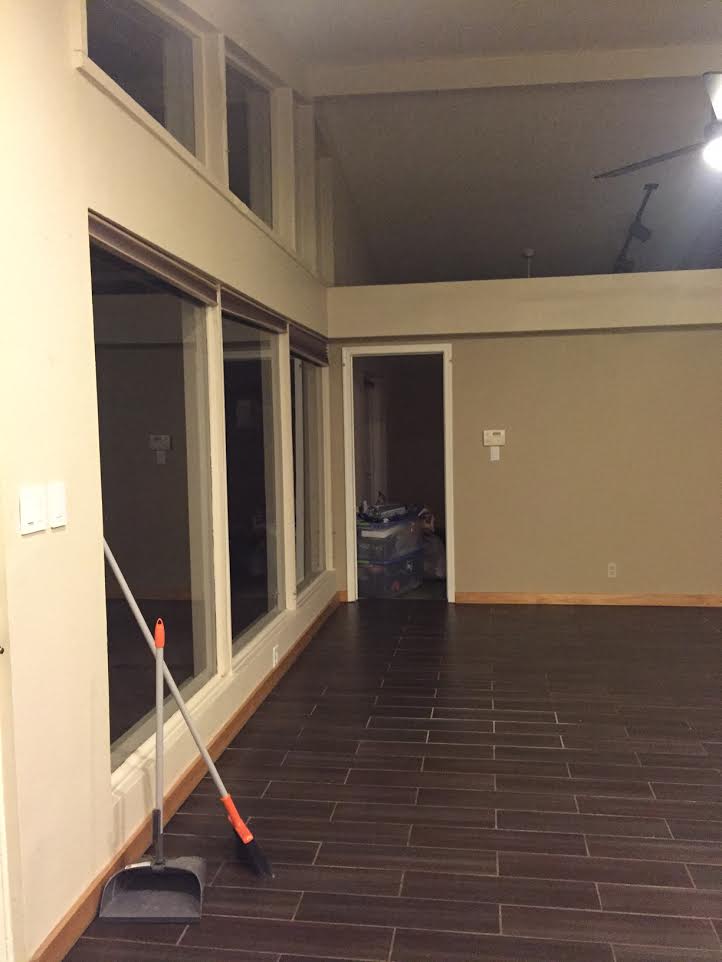 The tile was ripped up, and the underlying concrete was polished.  I intended to leave it as natural polished concrete, but the color was wrong.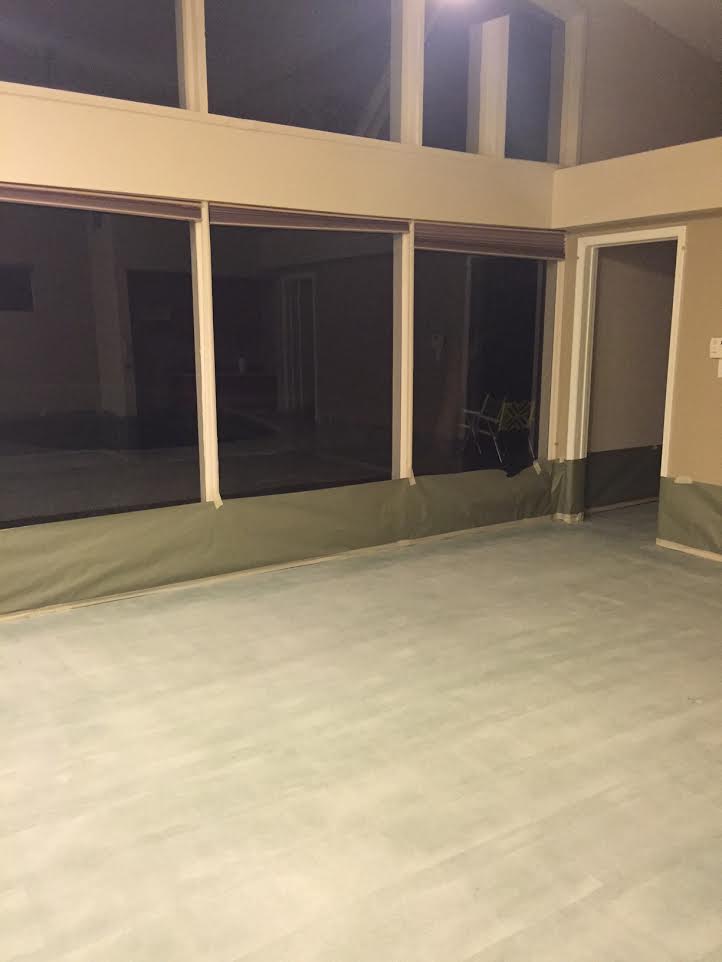 Many of you weighed in on Instagram with recs to keep the green, but I just couldn't do it.
We fidgeted around with stains, eventually choosing a white stain.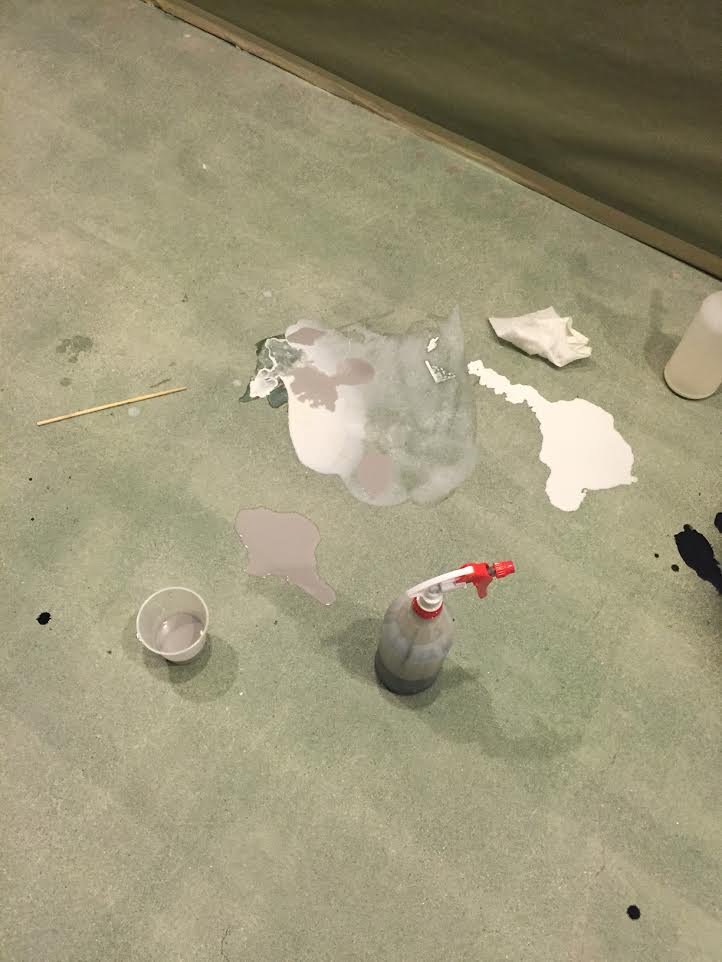 The next day, we found that the stain wouldn't absorb into the concrete.  This place is a bunker.  Instead, it settled in a mighty unattractive grid across the floor.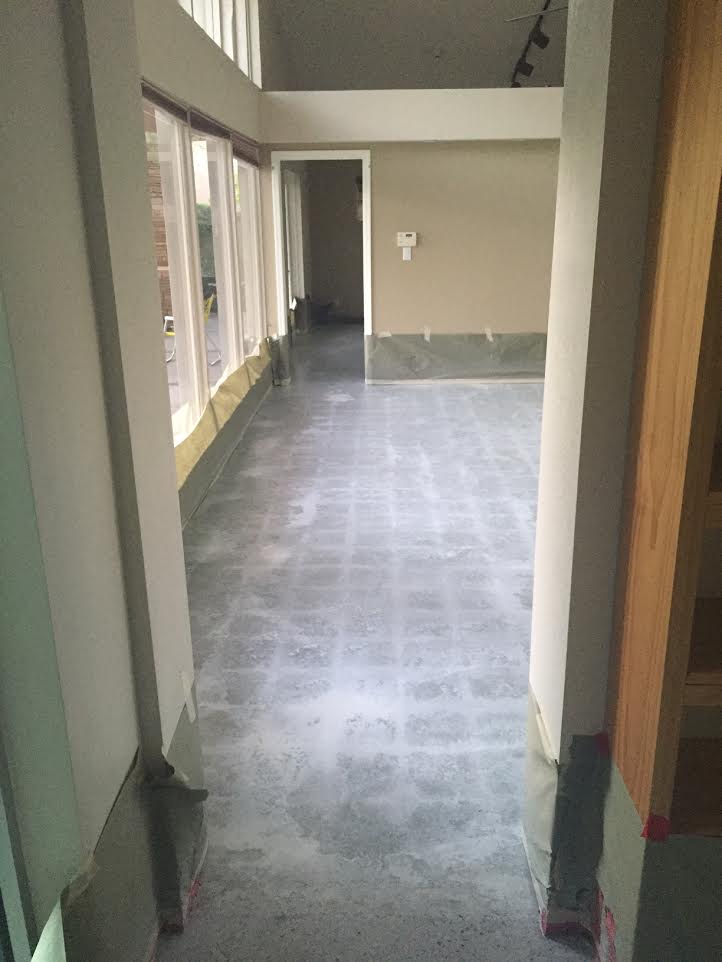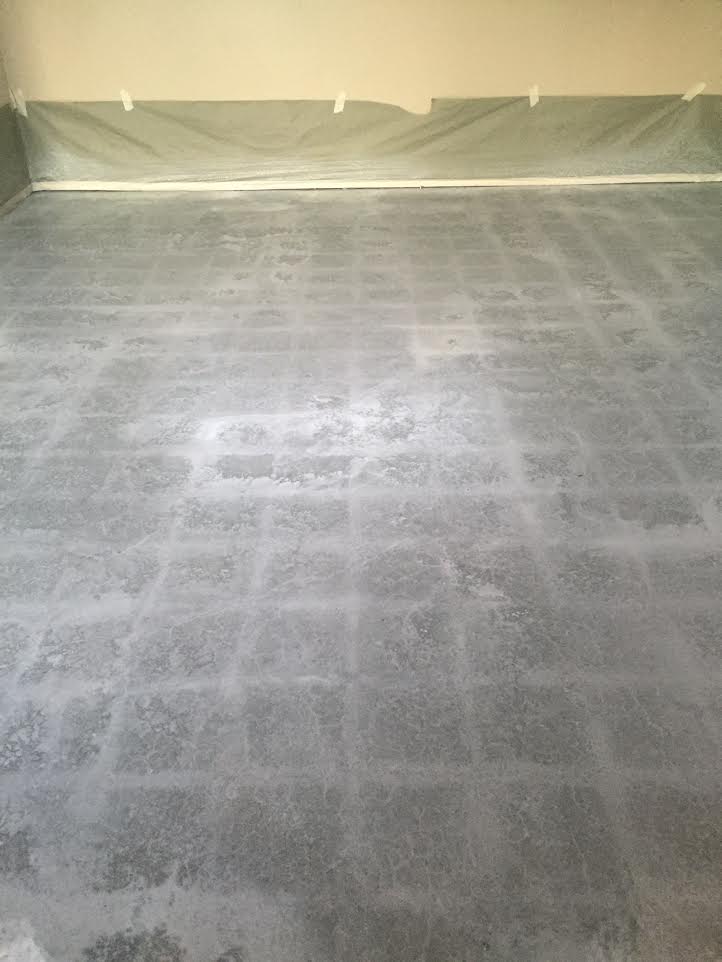 Not cute.
So we went whole hog and told them to pour a gloss epoxy on the floor.
And I love it.
The floors are so smooth.  And I think they'll be easy to clean.  We'll have to add some slip deterrents so we don't have excess falls.  The walls still have to be painted, and I'll refresh the small bath and kitchenette there too.
Have a great week!
Celine