Well, we have lived here a whole week! And I really love it. It helps that we timed our move well and landed here at the beginning of spectacular weather. I'm looking forward to many months of this!
I've met so many people this past week and have been so impressed at the friendliness of the people here. Everyone has been so welcoming! Giving Texas hospitality a run for its money.
The traffic is so much better. I'm no longer driving on freeways. The city is laid out like a grid so you can travel on surface streets everywhere really. I don't drive anywhere further than 20 min away. It is awesome.
We live close to lots of neat restaurants. We signed up at a gym! We found our Costco, Whole Foods, and Trader Joes.
It's been a pretty easy transition. And I have to say… The daily QOL here is better. It feels so much less frenetic on a daily basis. Even driving, I love looking at all the palm trees and at the mountains. It's beautiful here.
We love our house. We are doing a couple things… Painting, changing tile… Mostly cosmetic things.
Our neighborhood is close to the mountain so we have bunnies and roadrunners in our yard frequently. There were even Javelinas!
We don't have our furniture yet so it's a good thing I bought the Acapulco chairs from the Rose Bowl.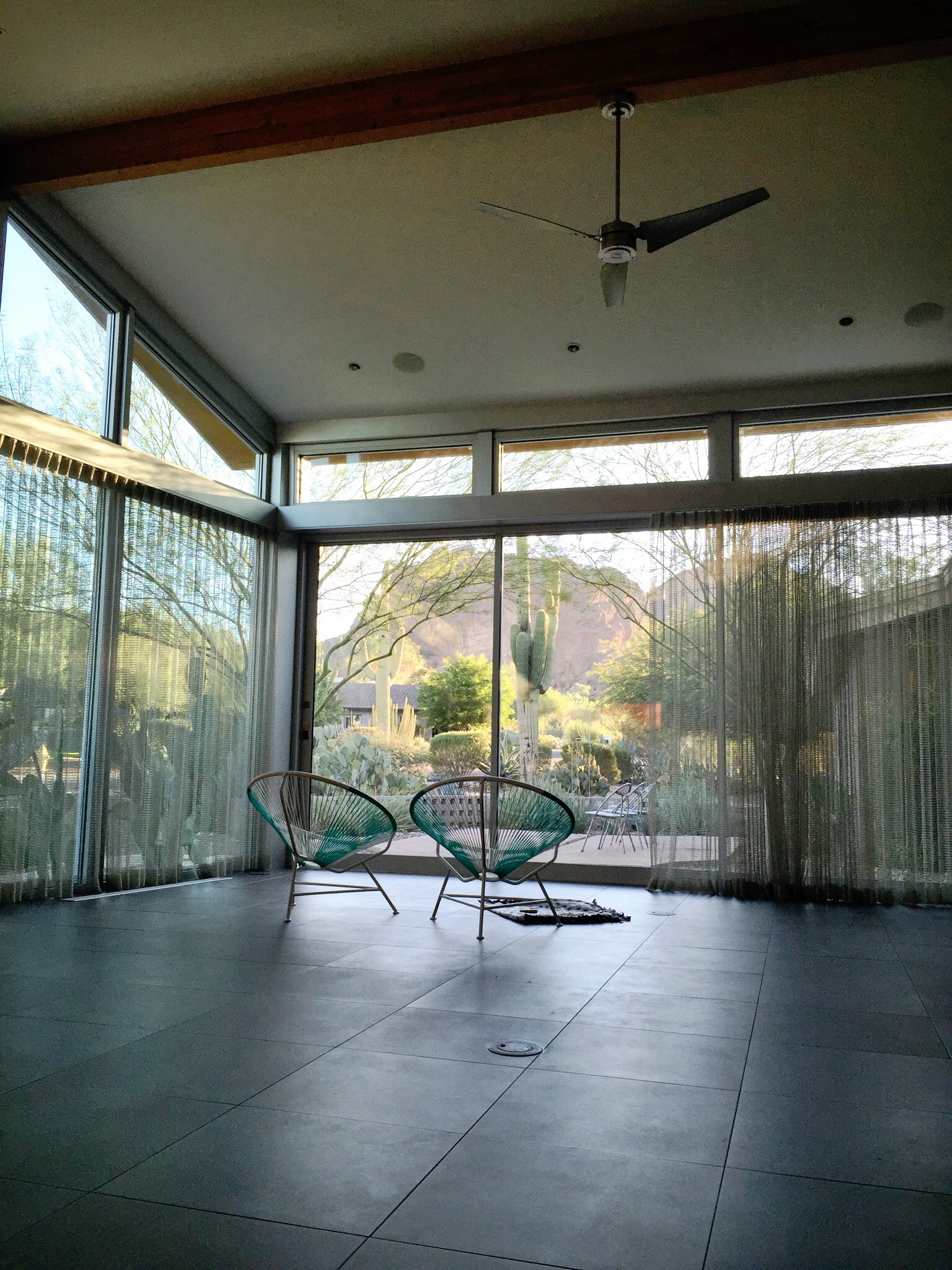 I of course miss my Austin gals but I can't wait to have them here soon.
xo
Celine