Good morning friends!!
Welcome to today's installment of
Pretty in Pink
!  Today I am super excited to have Jennifer of Flea Market Fab as my guest.  This is what is awesome about the internet and Instagram.  I always think of it as not-so-blind dating for friends.  It is such a visual and yet personal medium that allows you to very quickly know if you'll have things in common with this person and if you will gel.  Well, not surprisingly, as soon as I peeped her feed, I felt like I had met my boho soul sister. And then, as I have gotten to know her, what I appreciate most is her amazingly kind and generous spirit.  She is constantly encouraging and supporting so many other people and creative gals and it's heartwarming to see the collaboration and support.
She is hilarious and talented and I'm so happy to call her a friend.
If you want to lose hours in a time warp, please check out her
website
,
instagram
,  and this
prior home tour
on design*sponge. You will be mesmerized. Most recently, I drooled all summer over the pics of her porch she posted on IG all summer.  I mean, what?!?   You may also want to check the hashtag she co-founded with a great group of design gals- #finditstyleit.
Without further ado….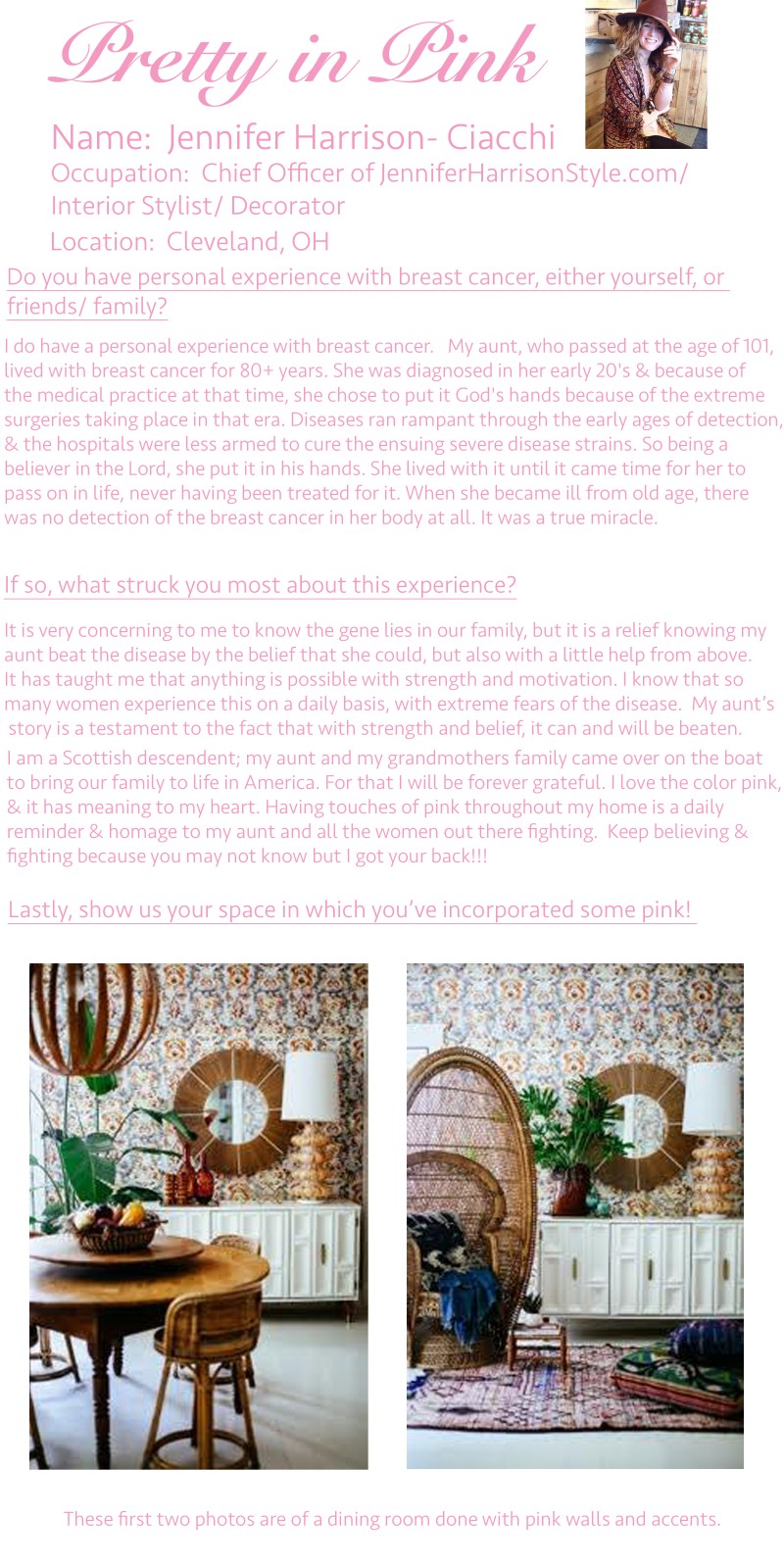 These next few images show pops of pink throughout the house- in the living room, and in the TV room.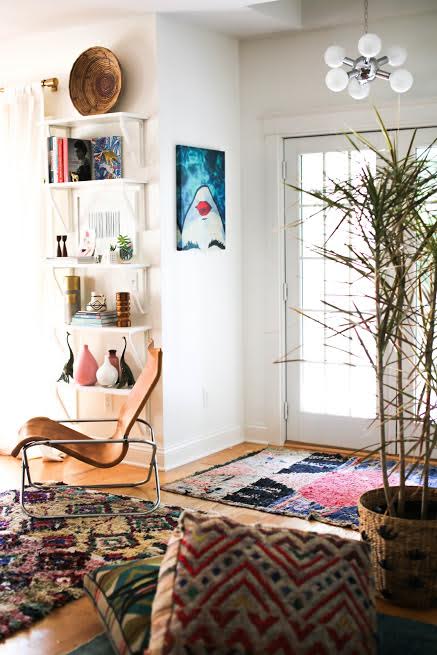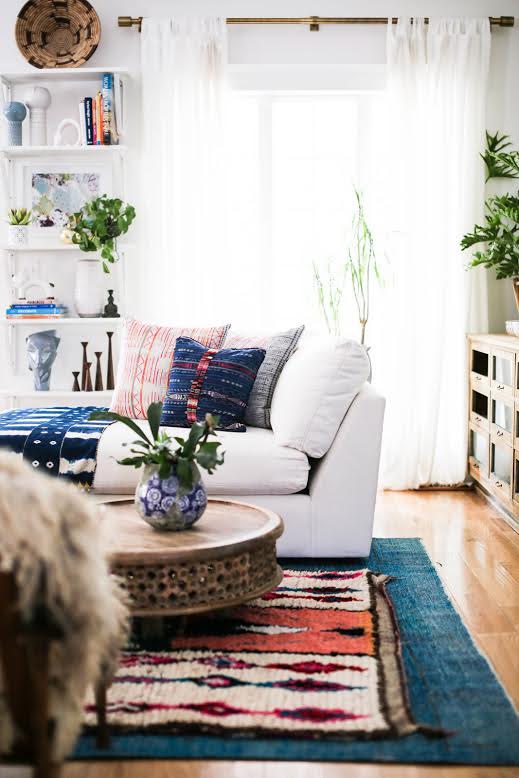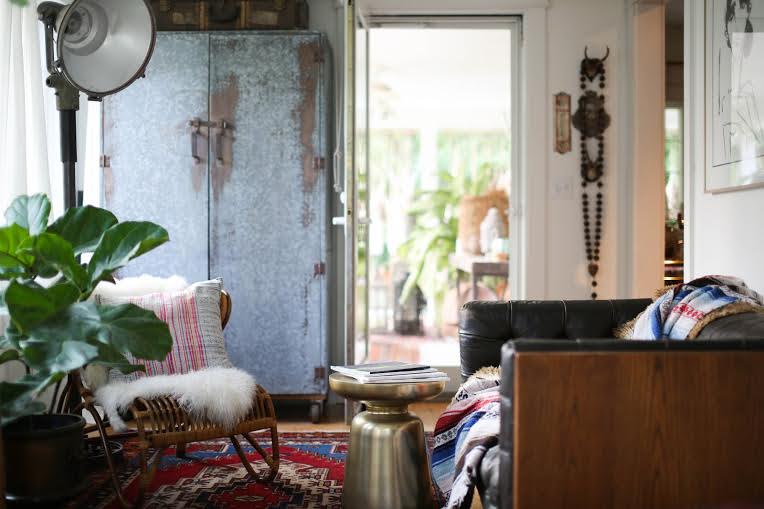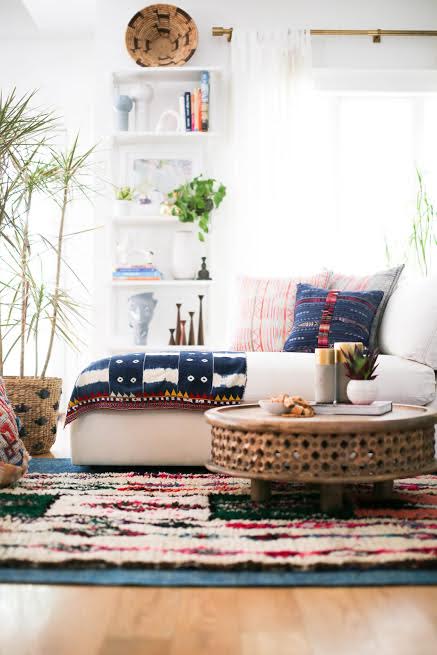 Seriously stunning right?!  Like right out of the pages of a magazine.  I can easily picture myself living in each of these spaces, and I'm sure you're not having too much trouble either.
I am so happy that she took the time to share her experiences.  I love her effervescence, optimism, and faith.  I'm a strong believer in Eastern as well as Western medicine, and I know that many things happen that we can not fully understand or explain.
I do have to add a small footnote…while I'm a huge believer in faith, and I do know that miracles can happen, the majority of the time, if you have a symptom or feel a lump, or have a diagnosis of cancer, PLEASE do not ignore it.  I have seen so many cases progress to incurability because of fear and the lack of action.
Thank you again so much Jennifer!  You're the BEST.
xoxo
Celine