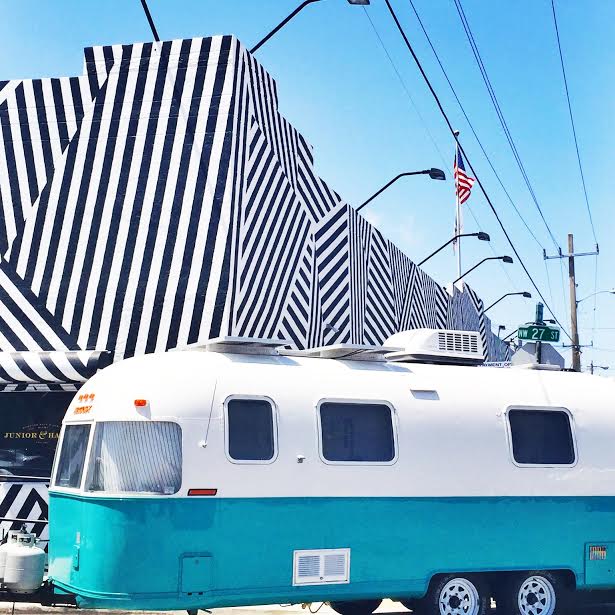 -Organization is Key. You have a finite amount of space, and need to place things in a way to maximize the space and access. We have found that using the plastic airtight OXO containers and drawer dividers is very helpful.
You need much fewer clothes than you think. I truly understand the capsule wardrobe phenomenon. J and I each have 4 clothes drawers, and even that is too many. (Although we've only been in hot climates so far).
– There is much less privacy. We are living in a 24′ trailer where the kitchen is right next to our beds which is right next to the bathroom. So you will need to carve out quiet time for yourself. My quiet time is not so quiet- I have been practicing the ukulele (not very successfully).
-Things will go wrong. We love our trailer, but every few days, we have a small issue that we have to take care of. Small water leak, doors that don't latch, etc. You just have to tackle issues and move on, and be thankful when things are going well!
-Books on Tape is key! Part of the journey is enjoying the time in the car, while traveling from state to state. This is made more enjoyable by listening to a great story. Thank you to my awesome MIL for sharing her audible subscription with us! Thank you Kir for the awesome Road Trip topics and mix CD!
-Twin beds make sense for daily travel. In our trailer's previous iteration, there was a pull-out gaucho bed that you had to make every night. This was annoying at the end of a long day. Also, if one person had to go to the bathroom in the middle of the night, the other person would automatically be woken up. Having twin beds makes life a lot easier! But we still have our convertible queen dinette bed for snuggling!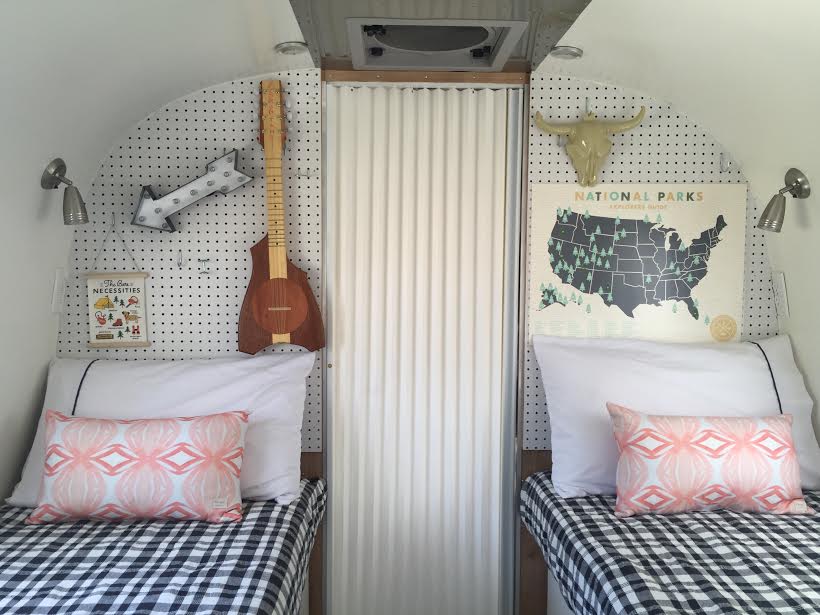 -You don't have to sacrifice style when living in an RV. I love our trailer. The white walls make it look a lot bigger. And the striped flooring and black accents are so chic.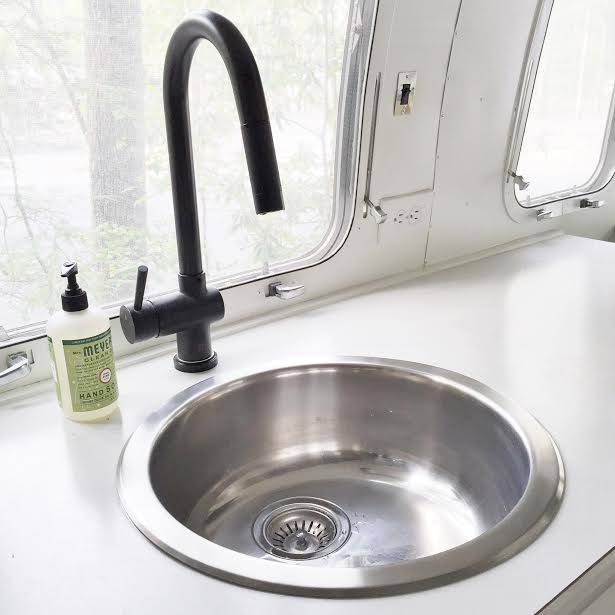 I can live without TV. In the past 3 weeks, we have not watched a single minute of TV in our trailer. We did hook up the Atari one night, but that was a bust. Anyone want to buy an Atari console with 40 games?
Emptying the blackwater tank (pee and poo tank) sucks. Using disposable latex gloves is essential.
-An inordinate amount of space in your trailer and car will be dedicated to furry creatures. Between their leashes, toys, food, treats, puppy wipes, poo bags, clothes… it is surprising! Wiping their feet each time before coming into the trailer also keeps it much cleaner.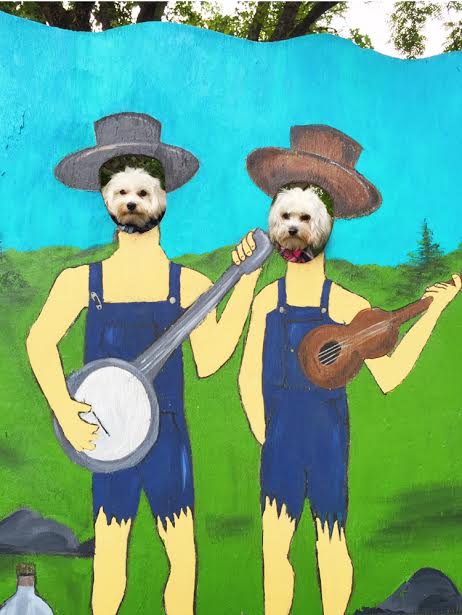 But all in all, we love living in the trailer, and the freedom it brings is priceless!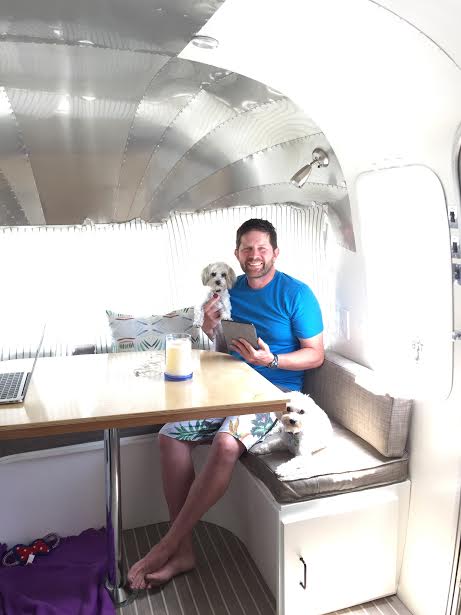 xo
Celine