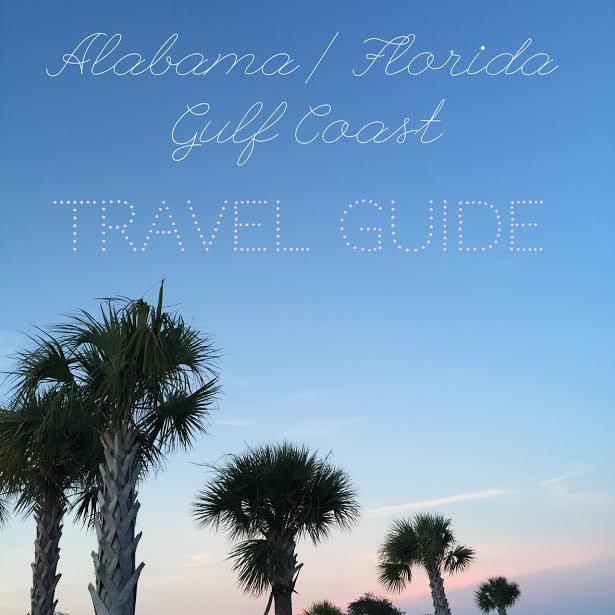 The Gulf Coast was a delightful surprise.  I had heard good things but WOW.  I feel sad that I didn't visit more often when living in Texas.  If you live anywhere near here, please go! It's amazing!
We were struck by how quickly you can drive from state to state once you get out of Texas.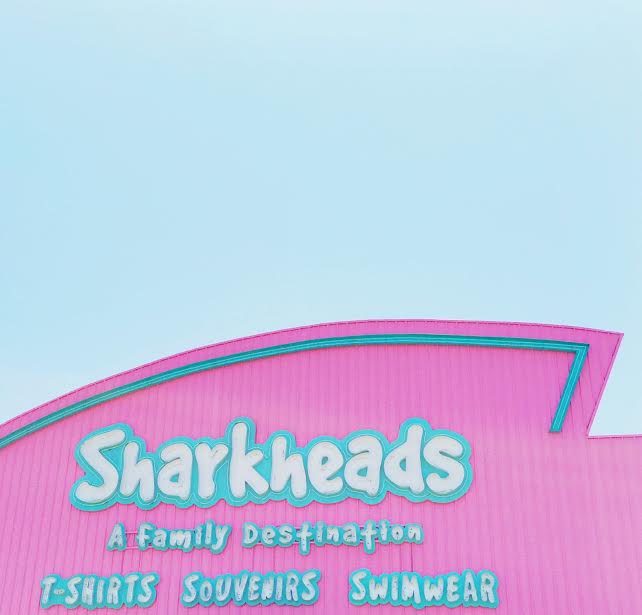 We left New Orleans and then traveled through Mississippi, and then onto the Gulf Coast of Alabama.  We stopped at one of my new favorite places ever- The Gulf in Orange  Beach, AL.
The restaurant is stunning.  It is the perfect combination of shipping containers, wooden pergolas, beach wicker furniture.  It is right on the water, and pet friendly.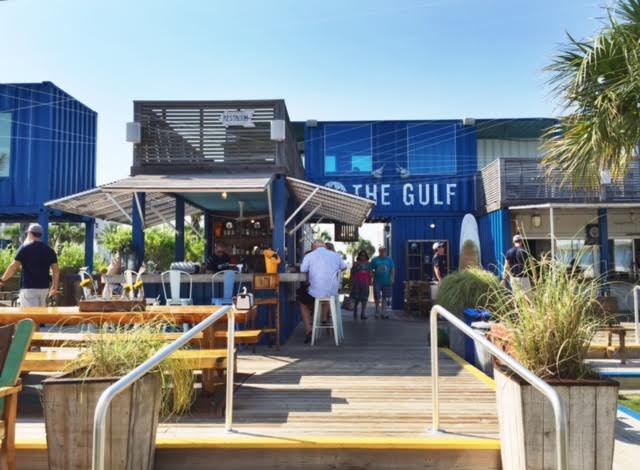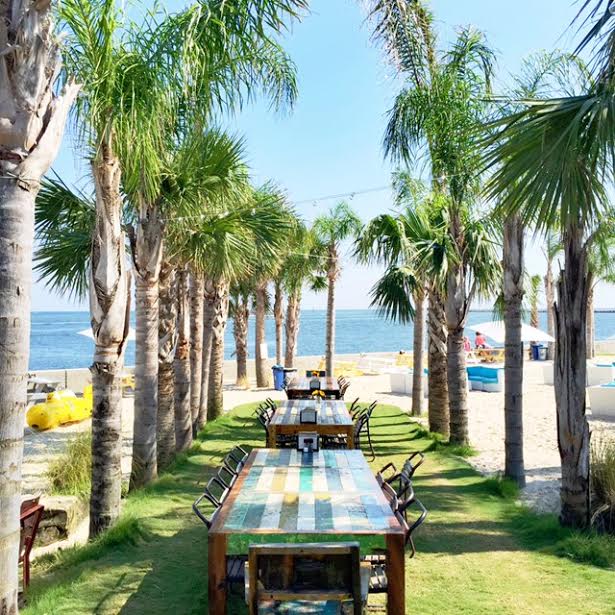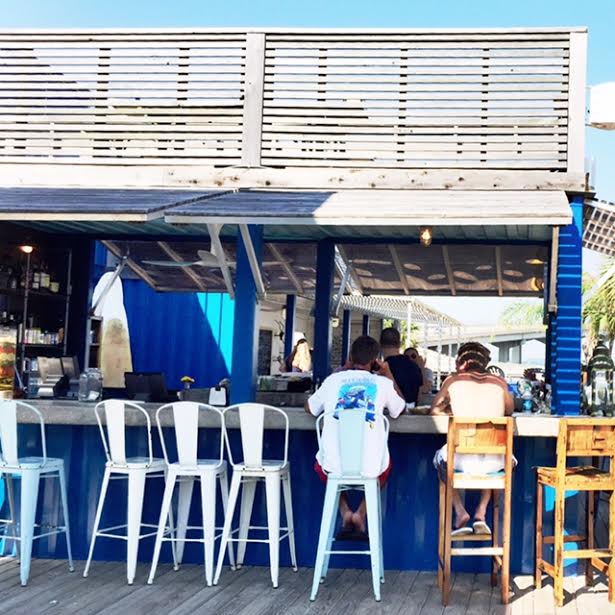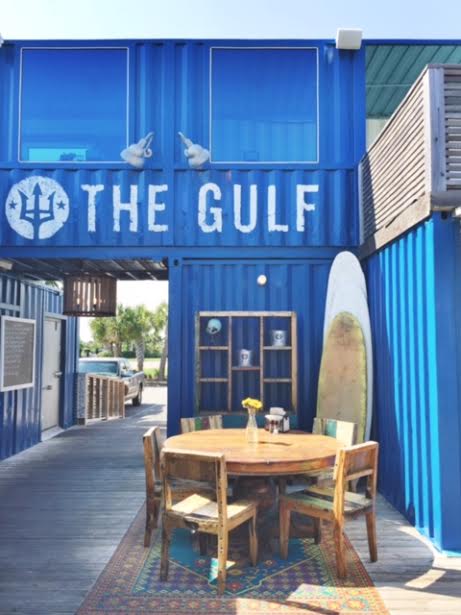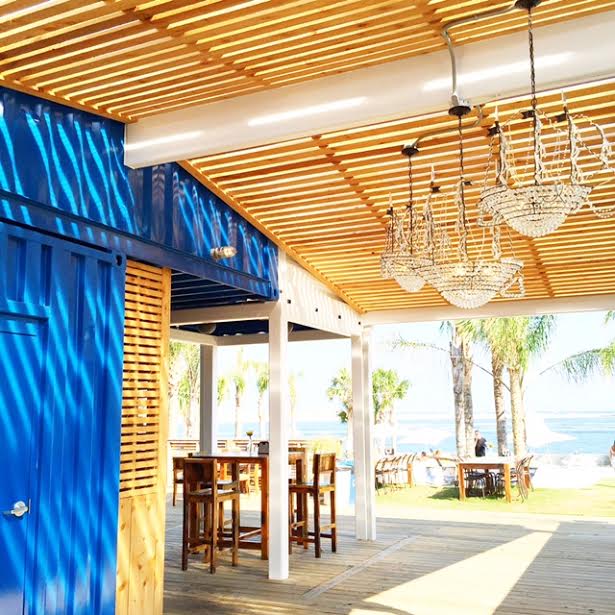 You MUST eat the grouper sandwich.  I am still thinking about it now.
Their mojitos and the signature Surf's Up cocktail are also delicious must-trys.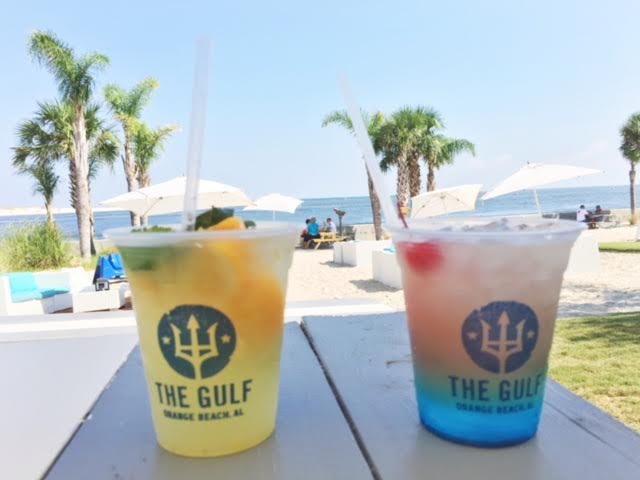 Crossing from AL into FL, we stopped at the legendary Flora-Bama bar.
We couldn't pass up the chance to try their signature Bushwacker- a cold, cream concoction.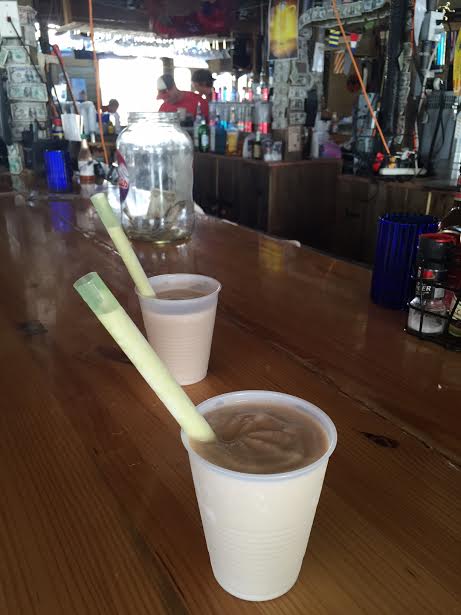 The bar has a great vibe, and is beachfront.  People pull up in their boats at the end of their day on the water to enjoy oysters and the live music.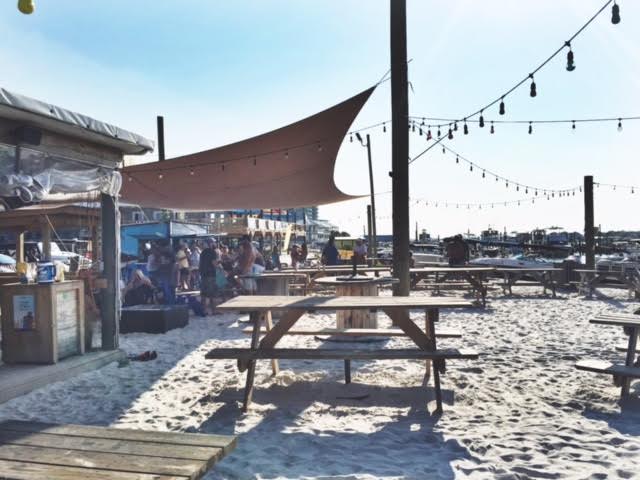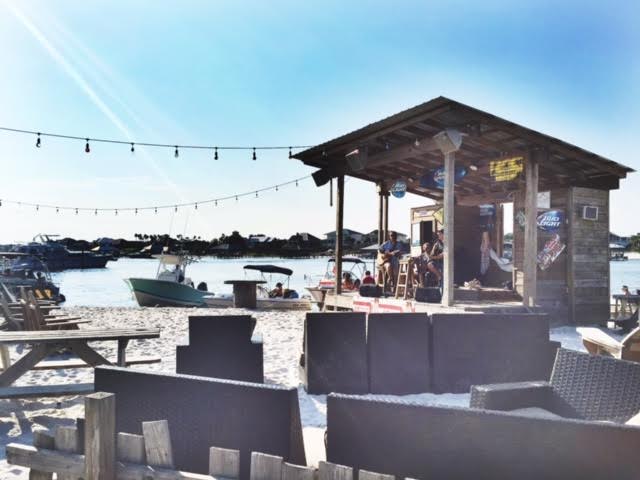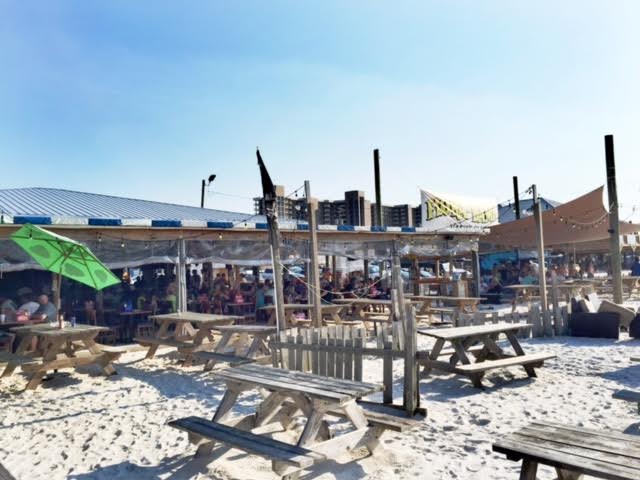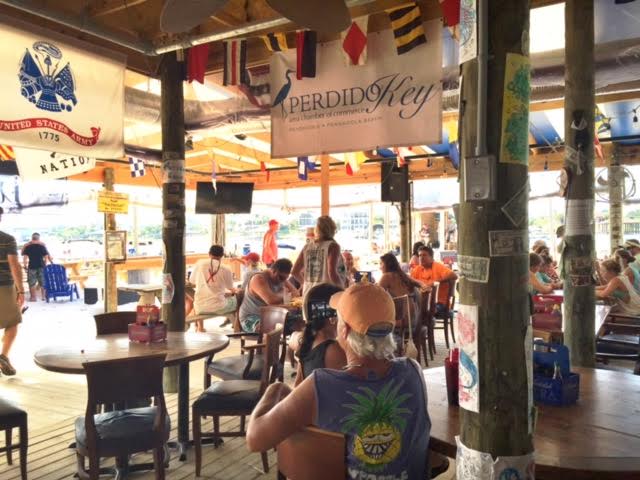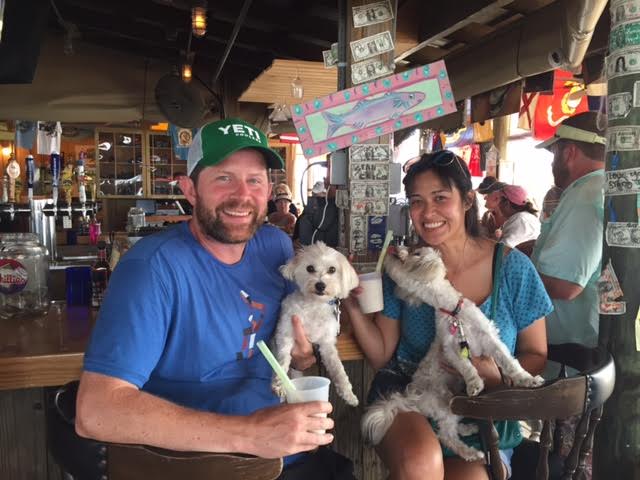 I love this picture.  Not only do we look happy, Archie looks so focused, and Minnie is taking the opportunity to go straight for my drink.  She licked the straw.  That's my girl!
We set up for the night in Navarre at the St. Rosa Sound RV Resort.  I would highly recommend this resort.  Clean facilities, excellent waterfront sites, and level sites.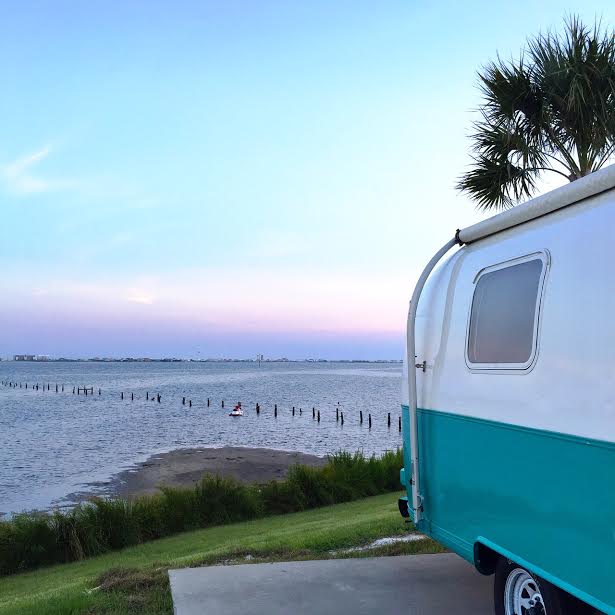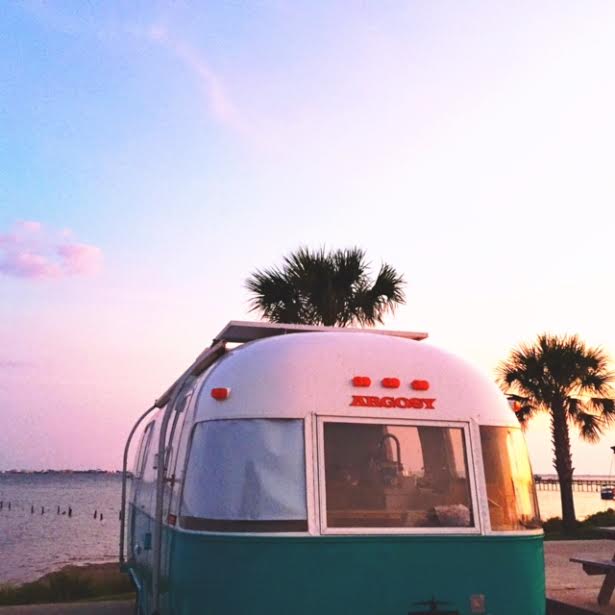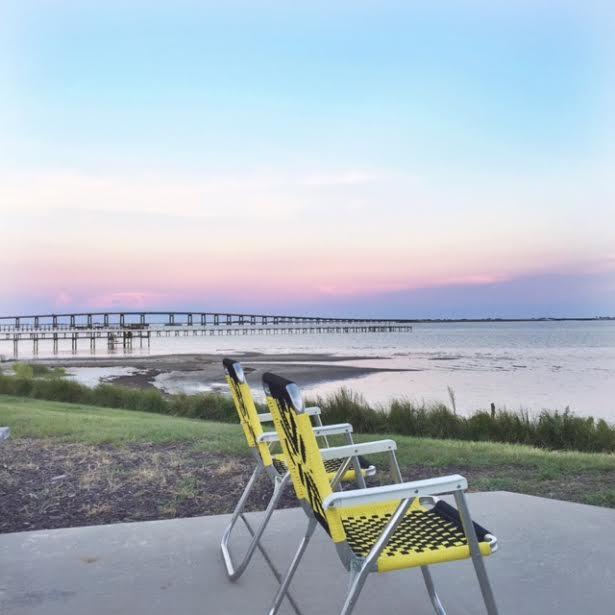 Navarre really is a local gem, much less flashy than its more famous counterparts in the east, but just as beautiful.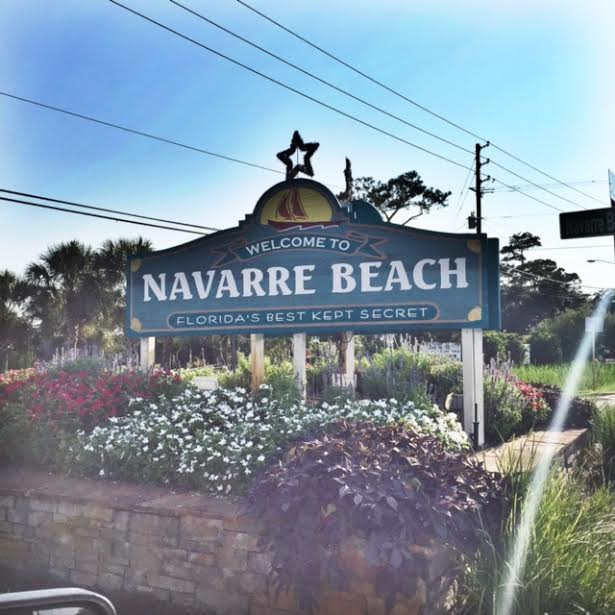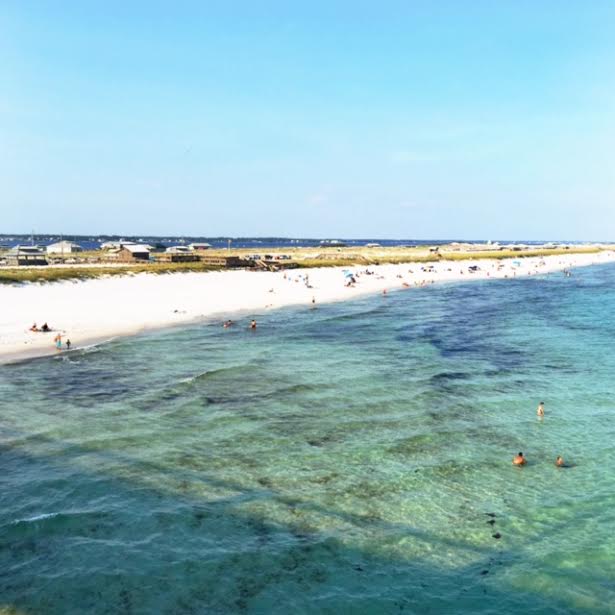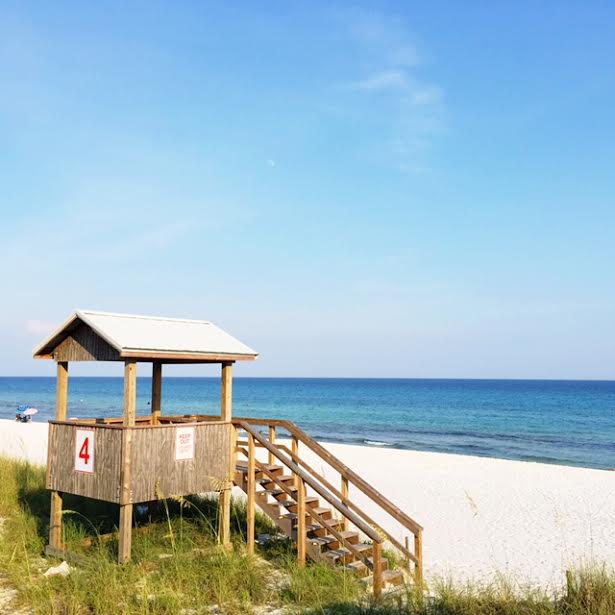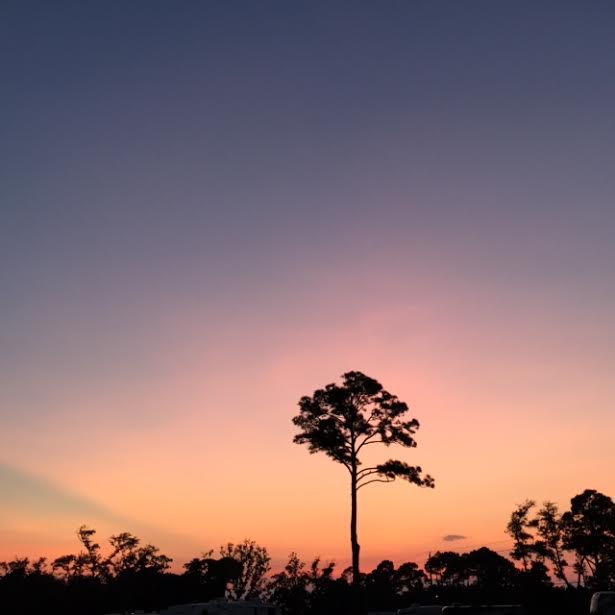 Places to Eat in Navarre: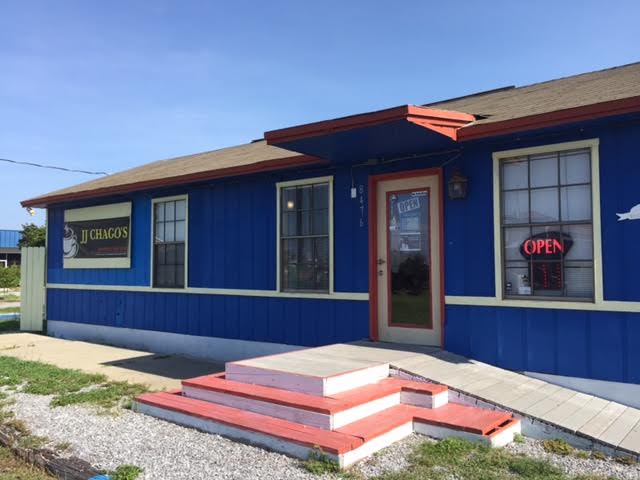 Best breakfast ever.  Please go eat here.  The Cuban and the Avocado Breakfast are just incredible.  I still think about these.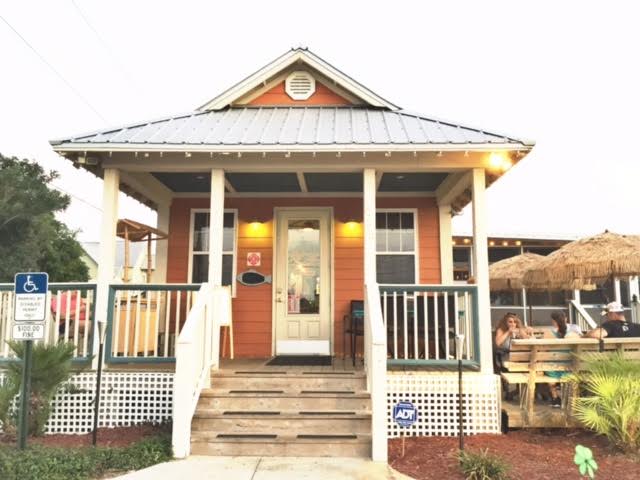 The unassuming bungalow makes some of the BEST sushi I've ever had, and that includes in NY, Miami, etc.  For you Austinites, I would say that it is better than Uchi.  (heresy!)
But it's true. The sashimi was second to none.  Have you ever had scallop sashimi?  Freaking incredible.   The poké salad was perfect, and the rolls are creative and delicious.  If this place was near me, I'd eat there once or twice weekly.  GO HERE.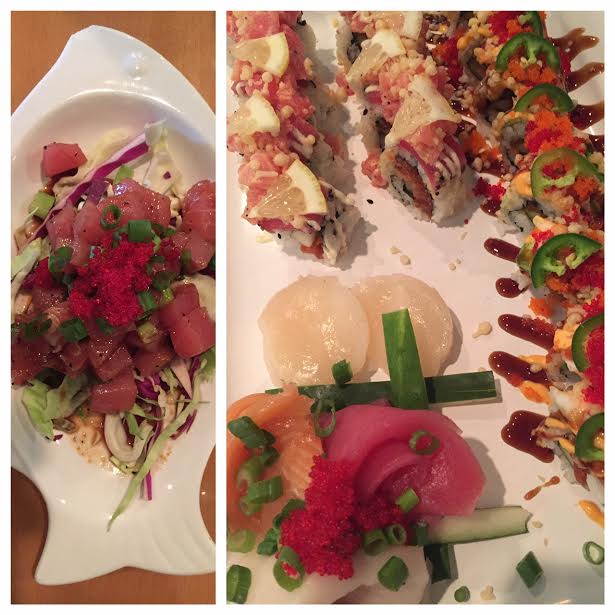 Pensacola Beach was lovely.  We loved the beaches and there were some dog friendly ones too.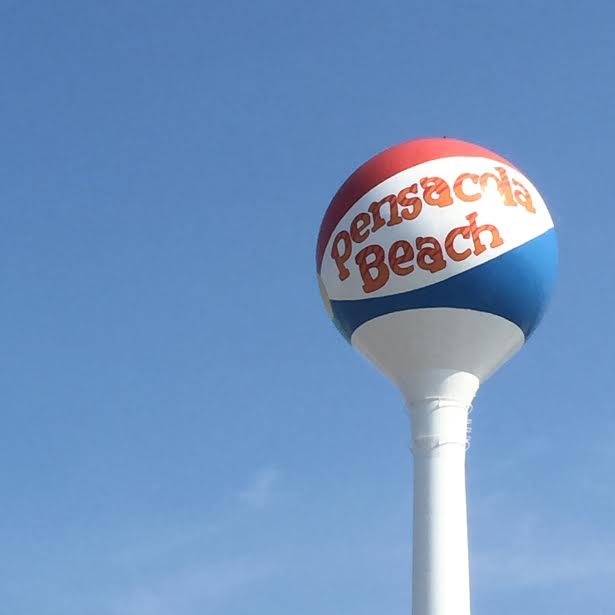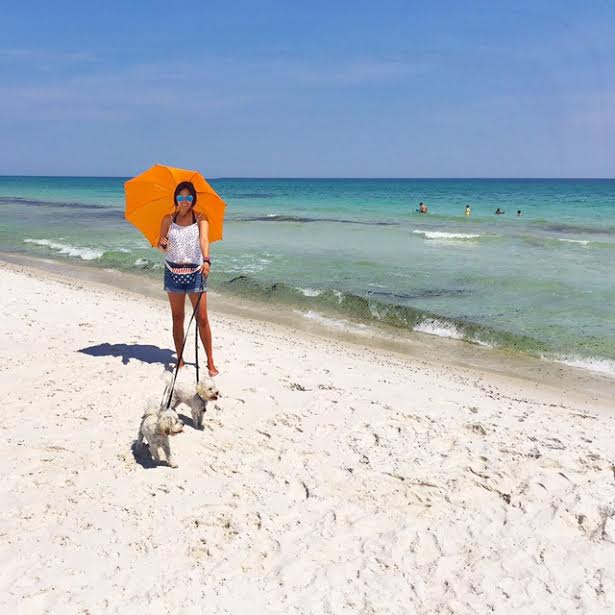 We also visited Fort Pickens, an old Confederate fort.
Continuing along the 30A, a lovely beachfront highway, we also drove through Alys Beach (very pretty but kinda Stepford wife-ish), Seaside, and Rosemary Beach.  All very lovely towns that you could easily spend a week in.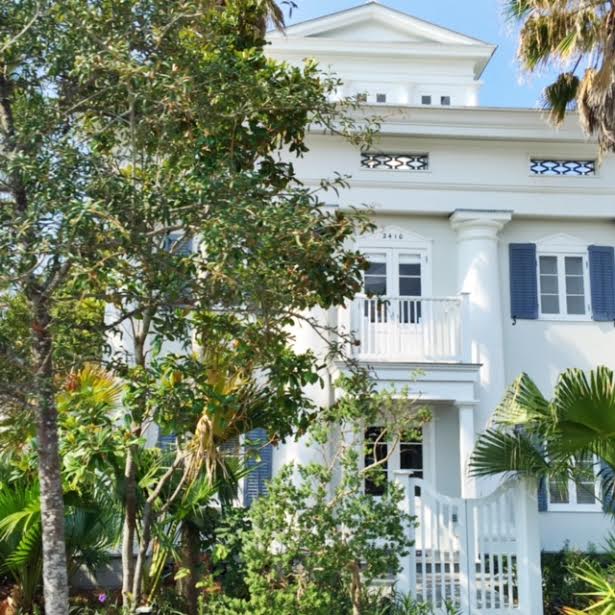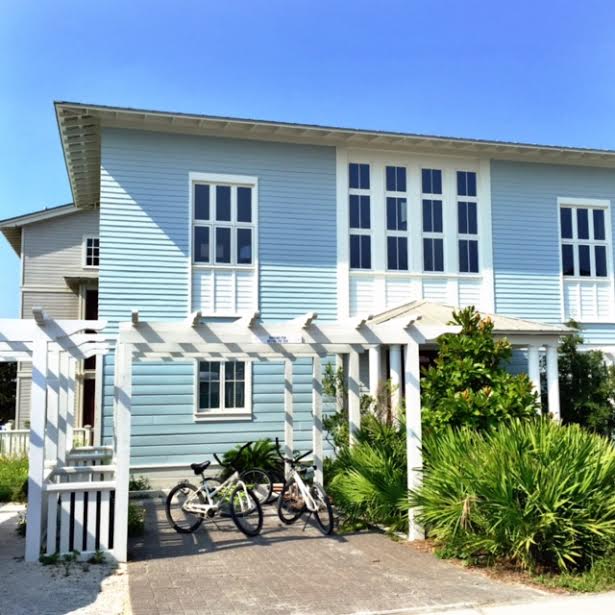 Bottom Line- The Gulf Coast is an EXCELLENT road trip and you should do this, and eat at these places.  You will be very happy.
xo
Celine
Next up: The Florida Lowlands