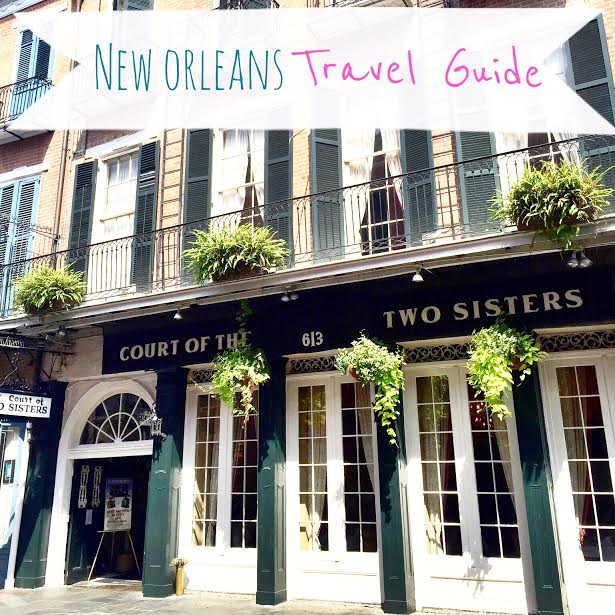 New Orleans is incredible.  We rolled into town on the hottest day of the year, and the humidity enveloped us all weekend.
I hadn't been in NOLA since pre-Katrina and I wasn't sure what to expect.
What we found was a beautifully rebuilt city.
We stayed at the French Quarter RV Resort and it's a great place to stay.  (see separate review)
New Orleans is stunning.  It's such an old town with beautiful historical buildings, most with the wrought iron balconies and hanging plants.  We spent the majority of our time walking the beautiful streets of the French Quarter and then visiting the Garden District.  The Garden District is a lovely residential neighborhood with gorgeous houses and walkable restaurants and shops.  Magazine Street is the street of antique and home decor stores. If you can, eat at Cochon Butcher for excellent sandwiches. District donuts is also delish.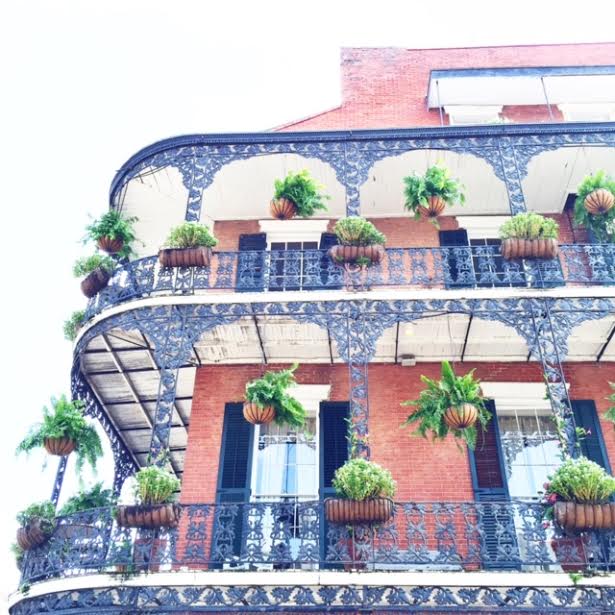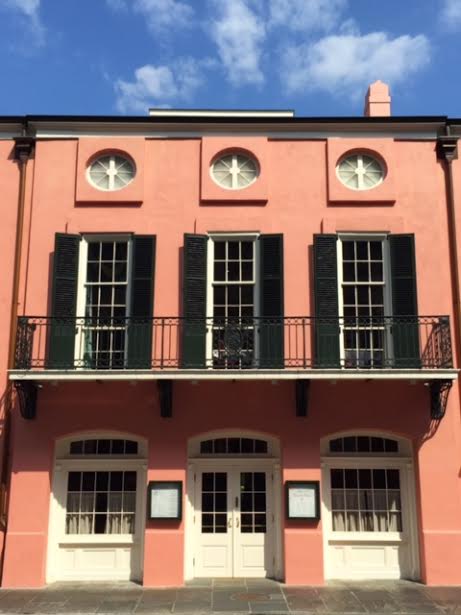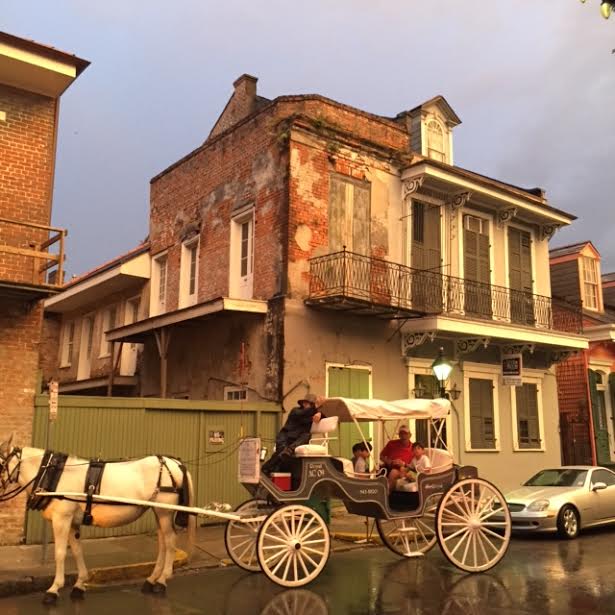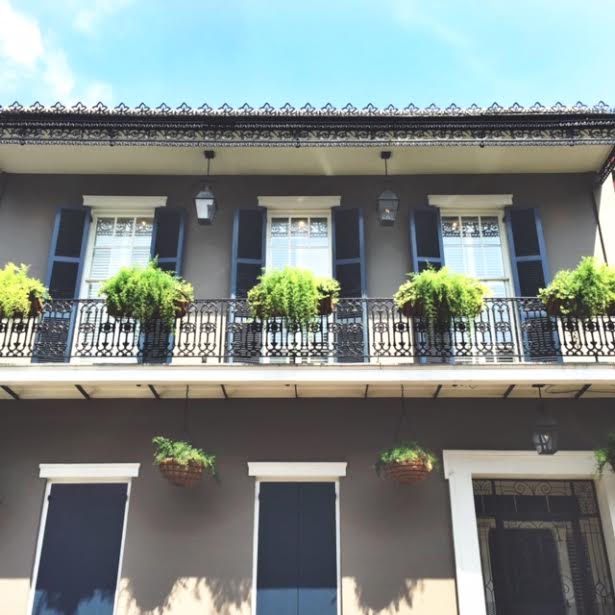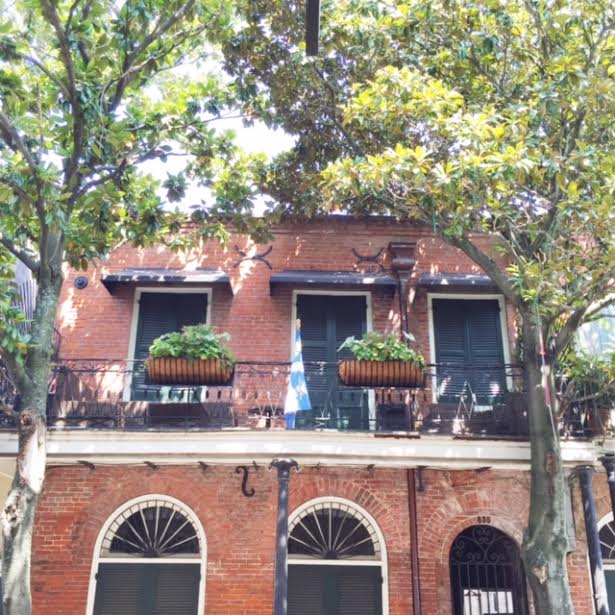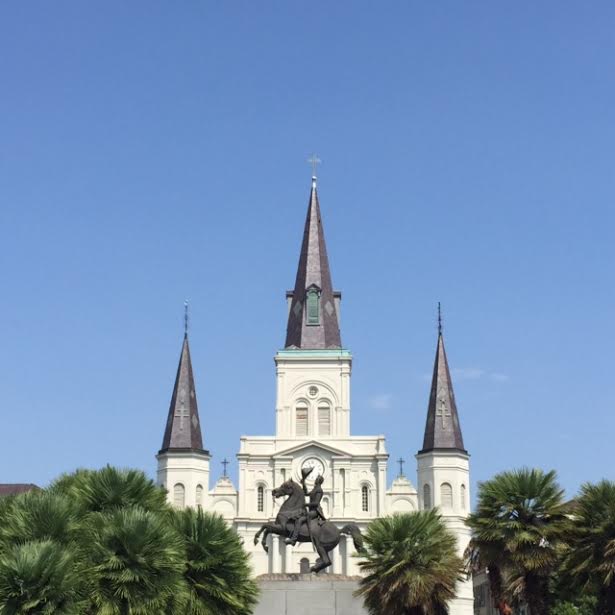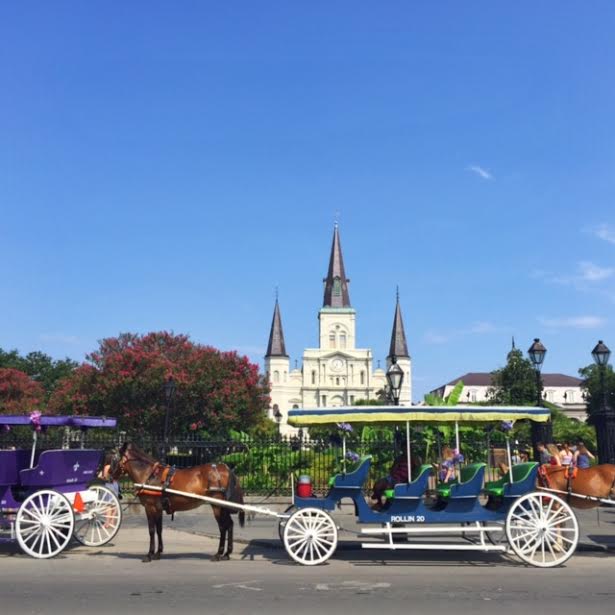 We ventured out to lunch at Port of Call, a local's fave burger spot that I had heard about from a friend that lived in NOLA. It is on Esplanade which splits the French Quarter and the Marigny districts.
N.B. – we did eat beignets at Cafe Beignet. I'd skip this. Super touristy and the beignets were too dense. If you do beignets, I'd do Cafe du Monde even though the line can be banana cakes.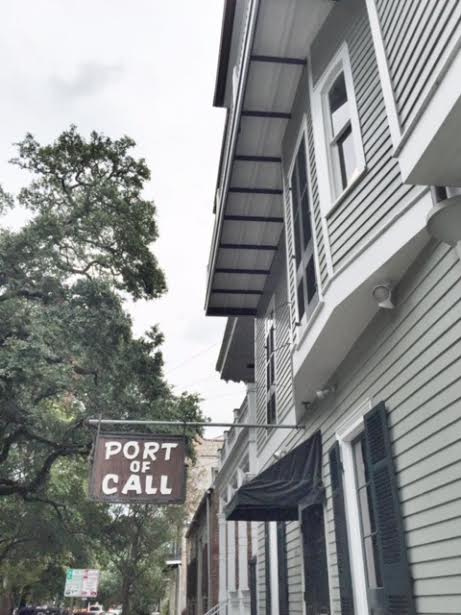 It is dive-y with a whimsical maritime interior. Kitsch-a-palooza, but since it's authentic, it works.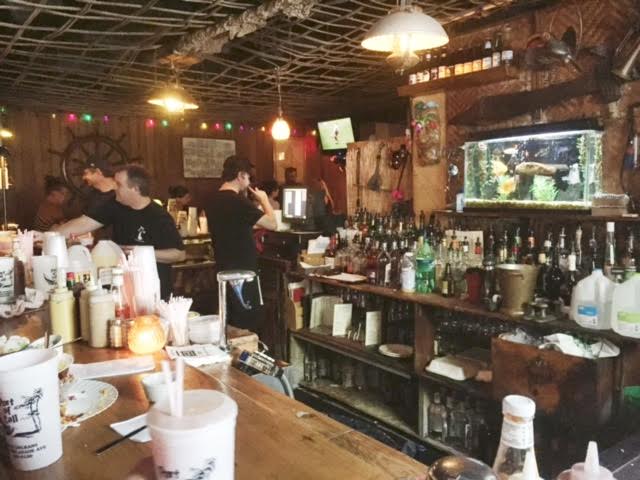 It did not disappoint.
Get the burger.  It comes with a baked potato, and I'd add the mushrooms.  SO GOOD.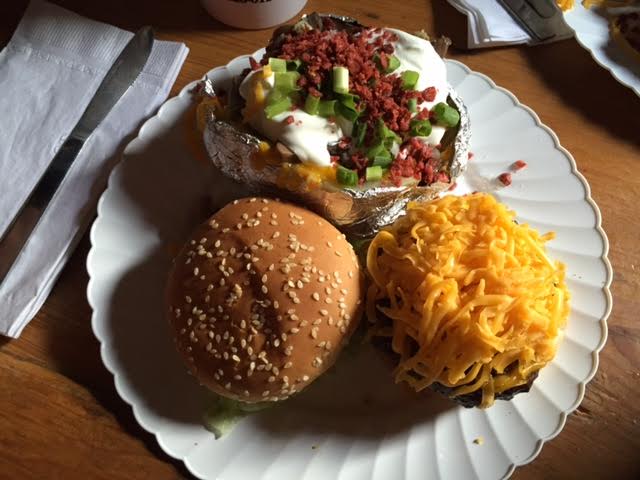 Also, get the Monsoon…you'll only be able to drink one.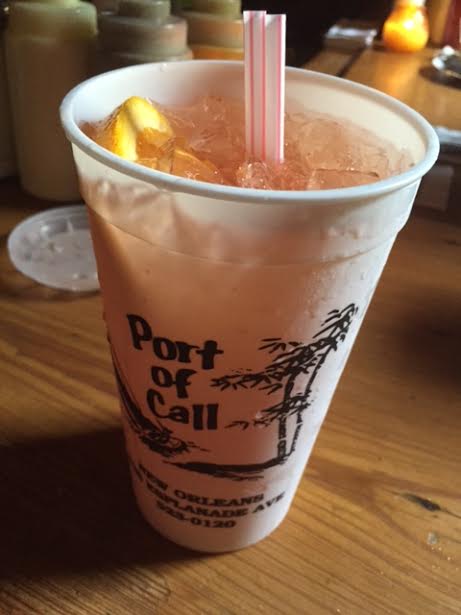 While at Port of Call, we met the coolest gals, Michelle & Zinta, who embody the true spirit of NOLA.  We met while having lunch and they proceeded to take us all around NOLA on the ultimate barhop.
Thank you guys so much, that was one of the most fun nights ever!
We started in the Marigny, at the Apple Barrel bar, just below Adolfo's on Frenchmen Street.  We didn't eat at Adolfo's, but heard that it is many locals'  favorite restaurant.
We then headed back onto Bourbon St., to Lafitte's, the oldest bar in the country.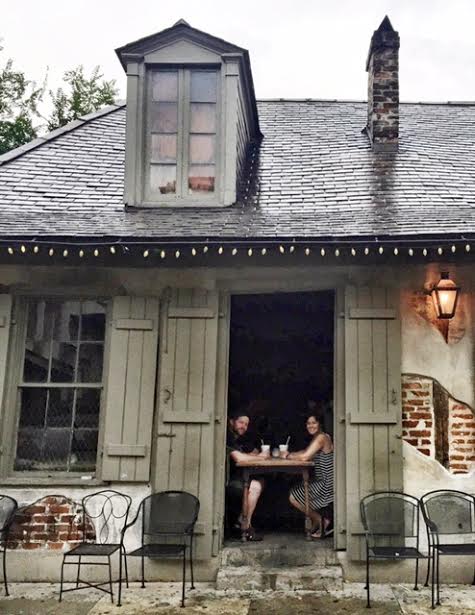 Its signature drink is the Frozen Voodoo Juice, a purple daiquiri, that is DELICIOUS.  It is the perfect blend of booze with a hint of grape, sweet enough, but not sickeningly sweet like most daiquiris.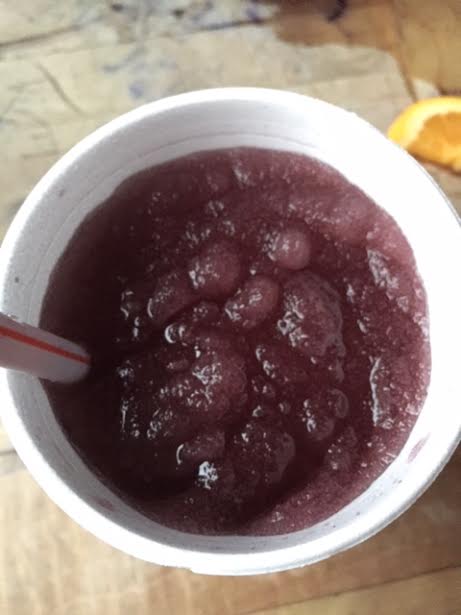 Next was Good Friends, a really cool gay bar, with great vibes and music, where we had my favorite drink of the night- The Separator.
It tastes like an alcoholic Frosty, and who doesn't love that?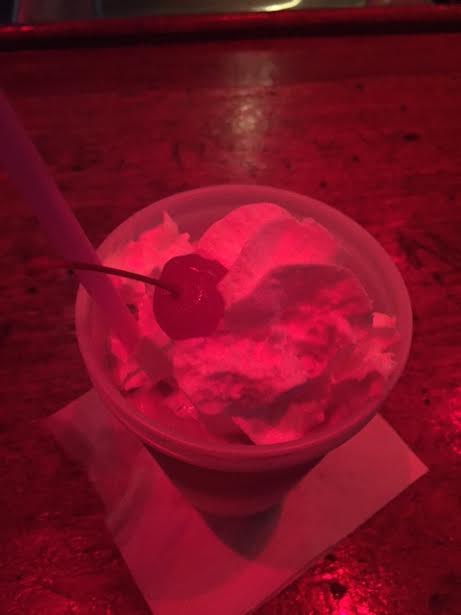 p.s.- the photography gets worse as I got drunker.
We then hit up the storied Arnaud French 75, a beautiful, chic bar in the French Quarter, bar to Arnaud's, one of the oldest restaurants in the city. There is beautiful tile work everywhere.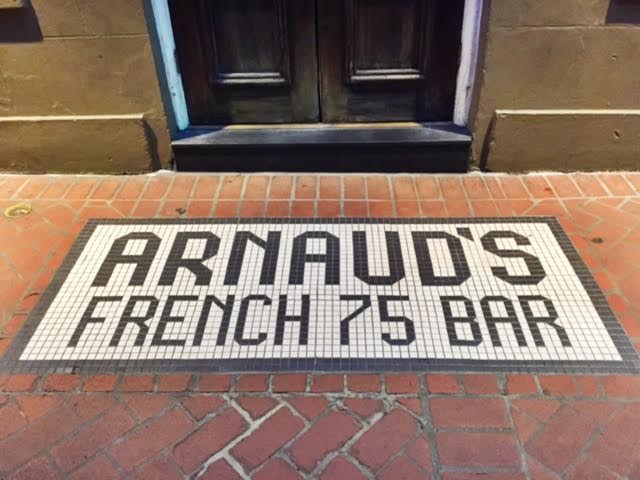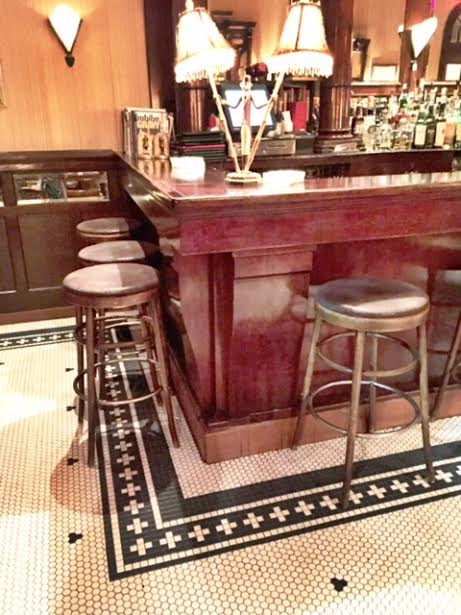 We had French 75s, and were treated to a special viewing of a private collection of Mardi Gras dresses upstairs.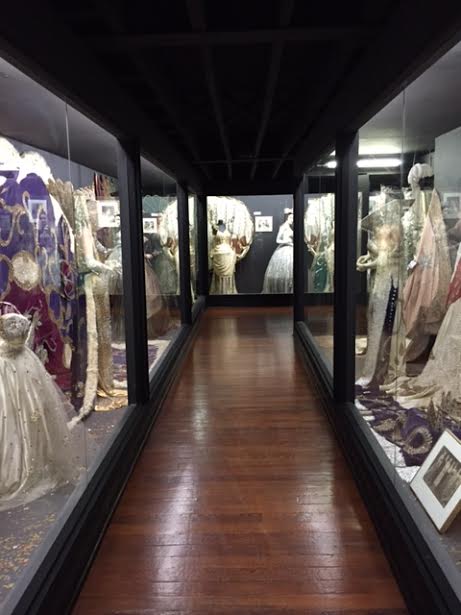 Not done yet….we headed to Napoleon House.  This is the home of the Pimms Cup, and theirs is FANTASTIC.  This is a must do.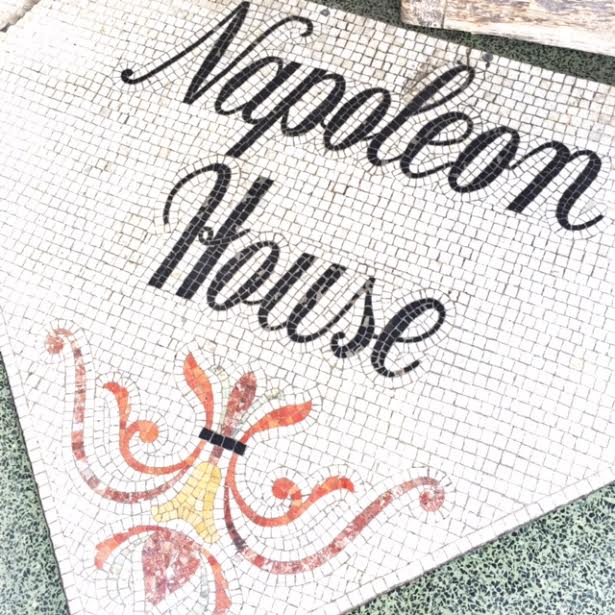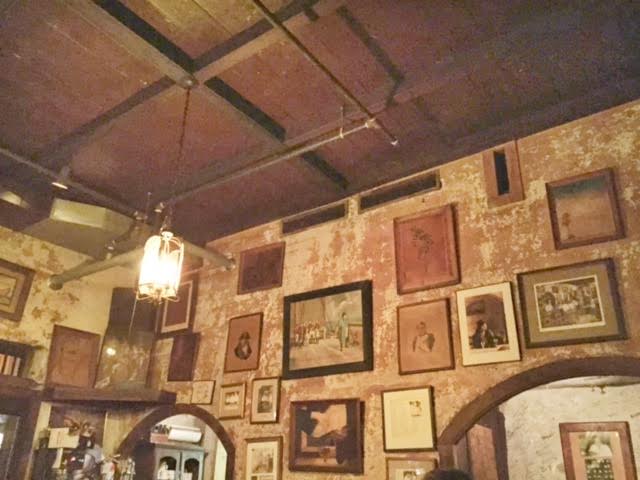 Like all excellent nights, we ended up at a greasy diner- The Clover Grill.  This is exactly where you want to eat at the end of the night.  The chicken fried steak and waffle are fantastic.  The toast, topped with melted butter, is also pleasantly delicious. It is very dive-y, be forewarned.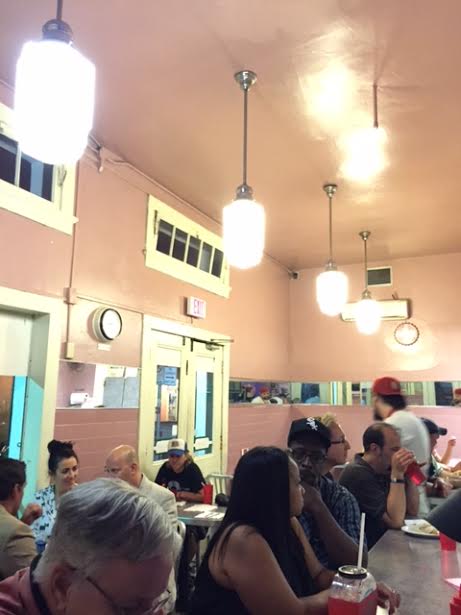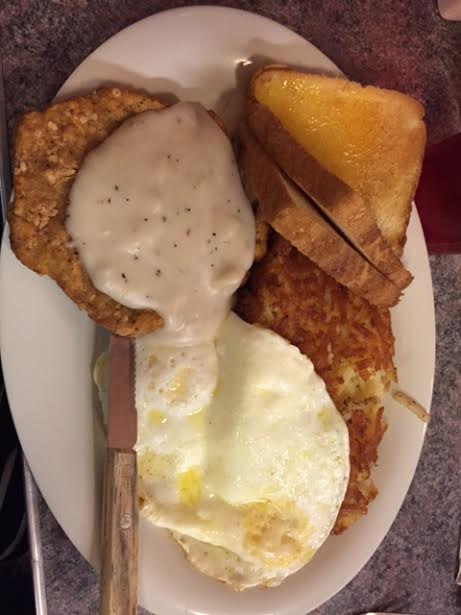 But the coup de gras?
Breakfast the next morning at Surrey's.  There are two locations on Magazine street. They are cute little bungalows and they also make great fresh juices. If you come to NOLA, you MUST eat here. and get the Shrimp & Grits.  It is so good, and will be the best you have your whole life. The grits are the perfect consistency.  Add an egg on top.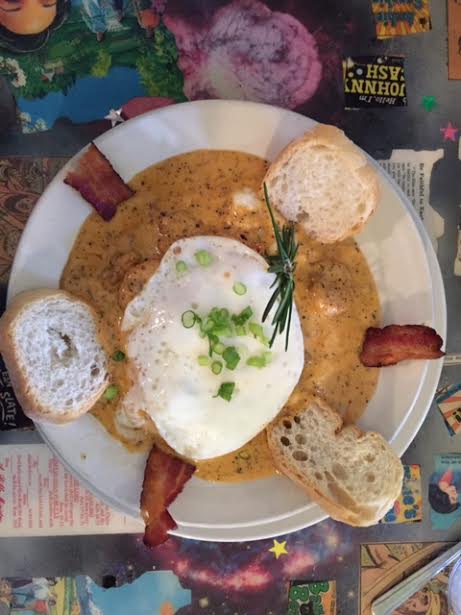 The French Toast was also phenomenal.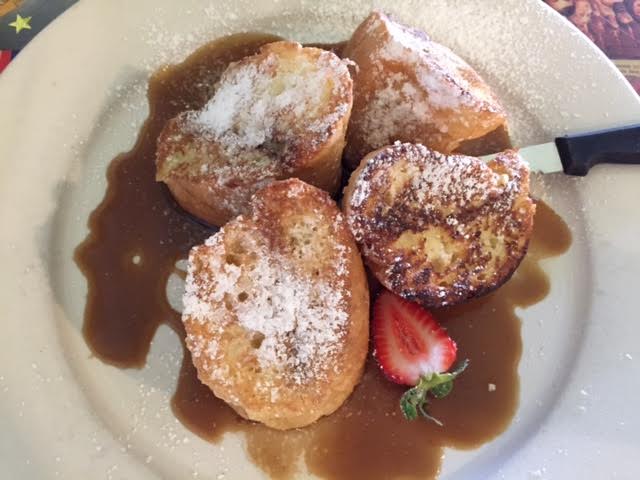 NOLA, you are a gem! The city truly surpassed my expectations. And the people are wonderful. Such a fun whirlwind of a weekend.
Next up:  The Alabama/ Florida Gulf Coast.
xo
Celine