What a stupid blog title, but I just got back from happy hour so it seems genius right now.
BTW, I'm going to say it right now…it may not be the sexiest, but Truluck's HH is the best of all happy hours.  HALF price all cocktails, and freaking good ones, and HALF price delicious apps.  Also, please order the oysters and eat only with the ginger champagne mignonette sauce.  I normally eat my oysters au naturale, but OMG, these are the best.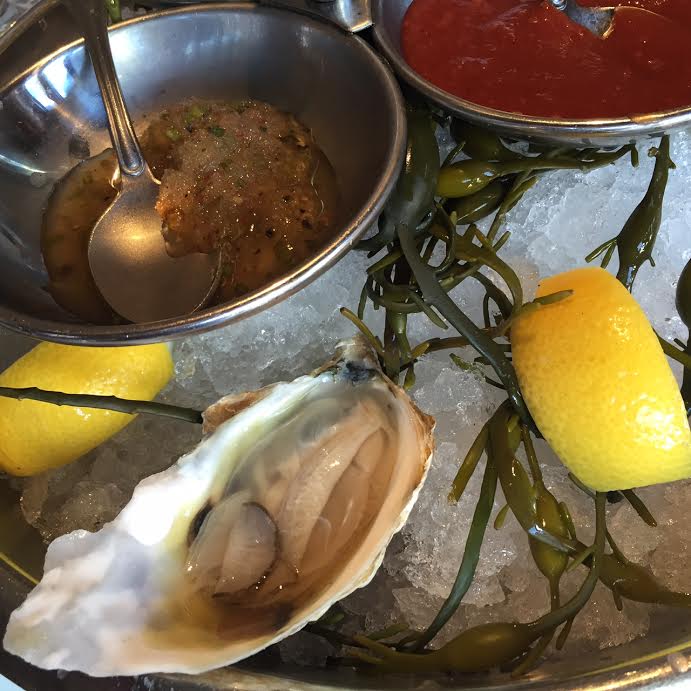 Okay, now back to what this post is really about- a tiny house.
Well, in moving into our trailer, we have to think practically.  That means shrinking your living scale from 2500 SF to 150 SF.  That is much smaller.
First thing is the livability of the trailer.  What do you need? What can you live without?
So, first comes the unsexy stuff…
I first intended just to do a cosmetic remodel, but since we are living in the trailer now, we needed it to be on fleek.
N.B.- I am accelerating weeks worth of work into one blog post.  Such is blog life.
We gutted it, and had to start from scratch.
You can't get more "scratch" than this.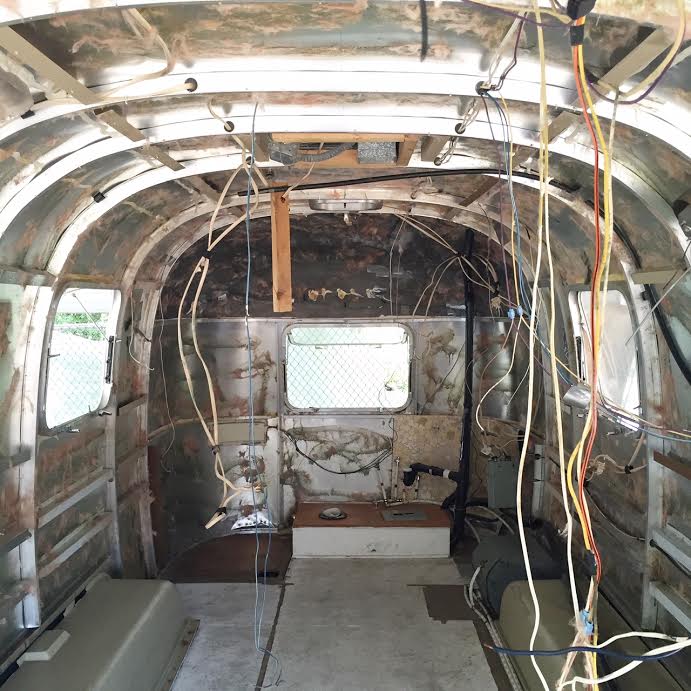 You (and I use that term loosely, since I needed professional help for this) have to take the walls off first.  Then you have to run the wires for electricity.  This was a fun part since you can essentially designate everywhere you want outlets and lights.  How many different places do you need to plug in your Macbook, iPad, iPhone, etc…
Then comes insulation.  We sprang for high quality foam insulation since we also want to be able to use this trailer in cold weather to go skiing in the wintertime.  For me, that means après ski rather than really ski.  I always say, the best part of skiing is après ski.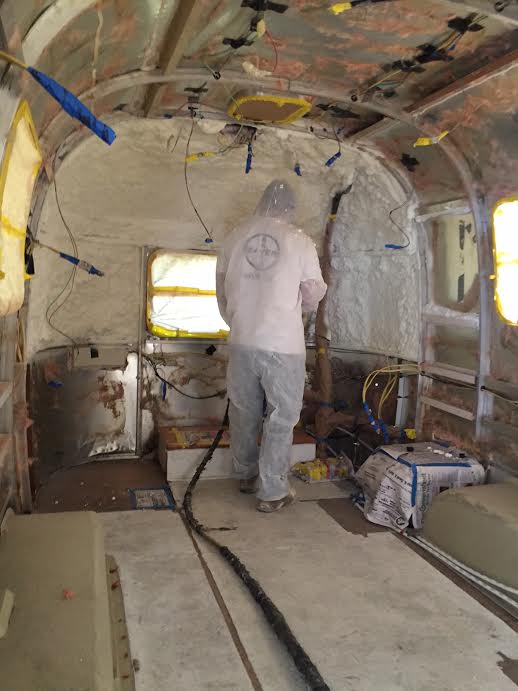 The walls then go back up.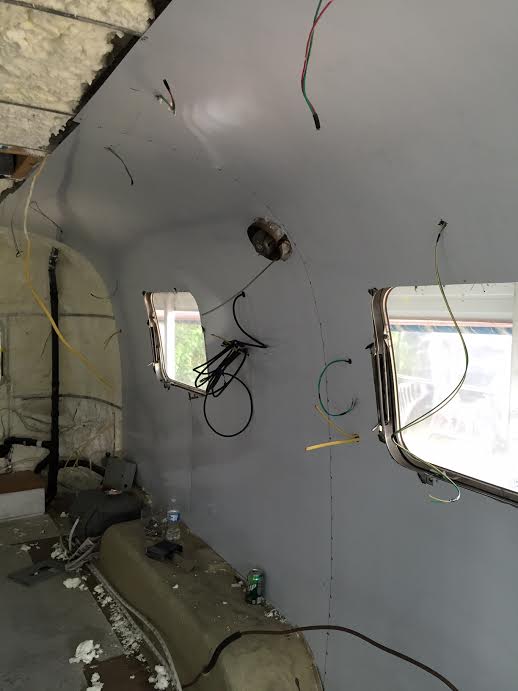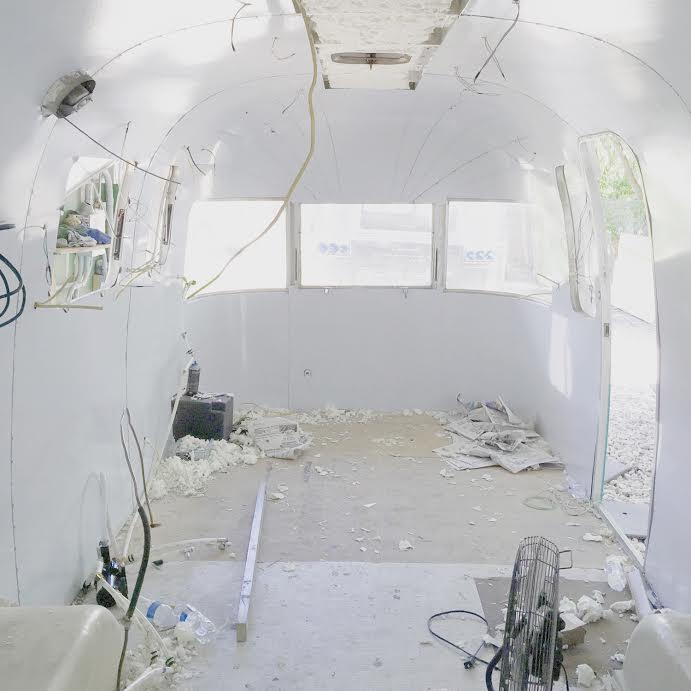 Then more practical stuff like Fantastic Vents.  These vents circulate air, and help cool the trailer, without using AC.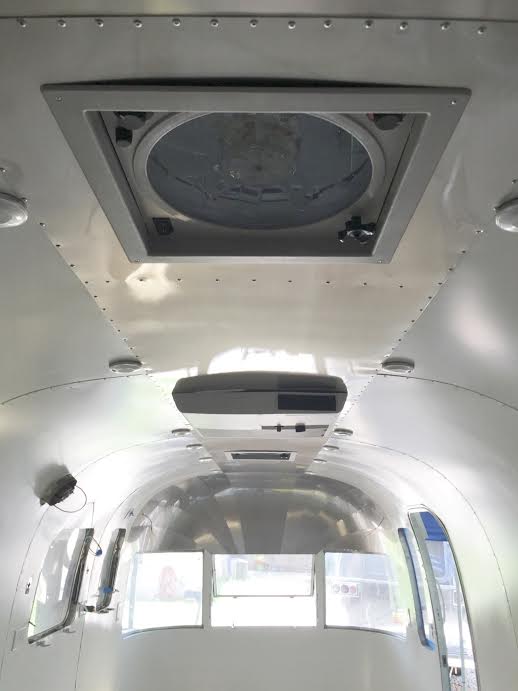 Those small circles to the left and right of the middle strip down the trailer are LED lights.  Again, another important consideration…lighting.  Where do you want lights? How many?   Lighting what? We chose A LOT.  Keep it light and bright!  Use LED for efficiency.
But you still need AC, and we chose a unit which heats and cools.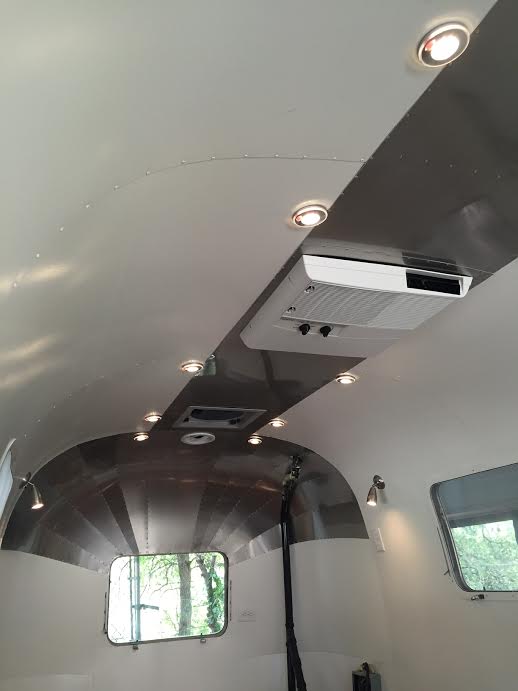 Notice the sexy aluminum crown at the back and in the front, as well as the aluminum strip running down the length of the trailer!
I opted to keep the trailer white to keep it bright, but we will be bringing in fun accents through the finishes and accessories.
Next post- we will discuss kitchen planning and the fun pretty stuff- paint, flooring, finishes.
xo
Celine