Prices are as listed, but potentially negotiable depending on the item and quantity of items purchased.  Email me at aquahausblog@gmail.com.
Cash or paypal accepted.
Available for pickup anytime between now and Tues 7/21.
More items to be listed tomorrow.
5 black metal Acapulco chairs:  3 are rockers, 2 are stationary. 
(Update- ALL SOLD)
$150 each
1 zinc topped outdoor coffee table, originally from Pottery Barn.
$100
(update- SOLD)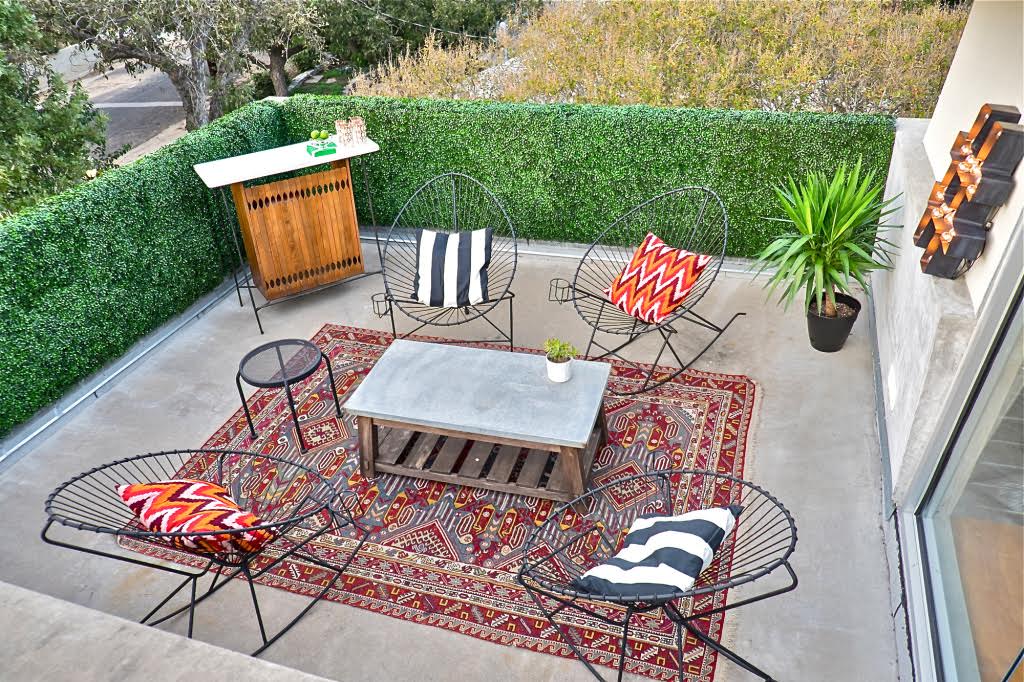 Beaded curtain flag: (update- SOLD)
$70
Truly a piece of hand painted artwork. Fits most doorways and windows. Also looks wonderful when hung on a wall as art.

Each bamboo curtain is 36″ x 79″ with 125 strands attached to a wooden hanging bar. The width of curtain can be also shortened by simply cutting hanging bar or can be hung on the outside of doorway.

Each curtain contains approx. 4000 beads and each bead is completely painted so the image is viewable from both sides at any angle.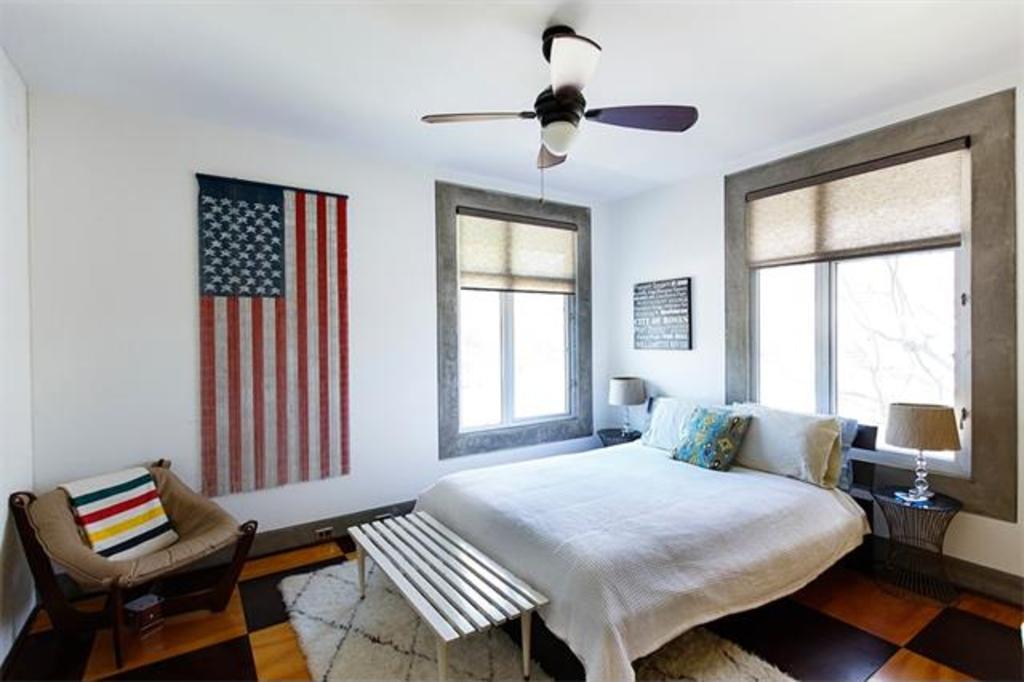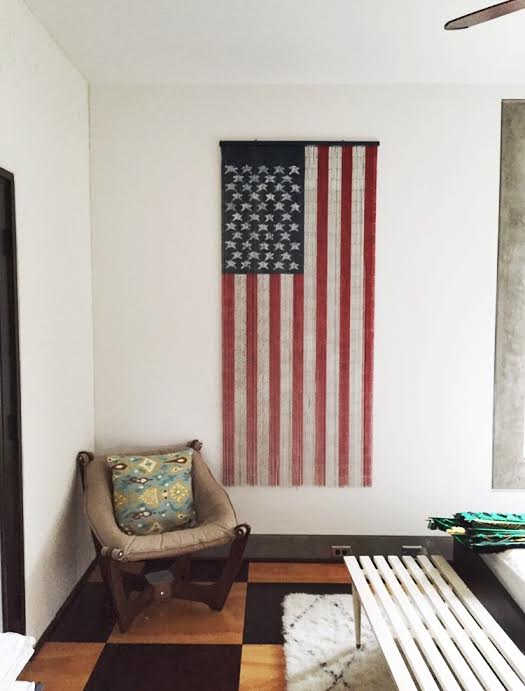 Outdoor dining table with 2 benches, and also comes with bench cushions (not pictured), originally from Pottery Barn.
(update- SOLD)
$150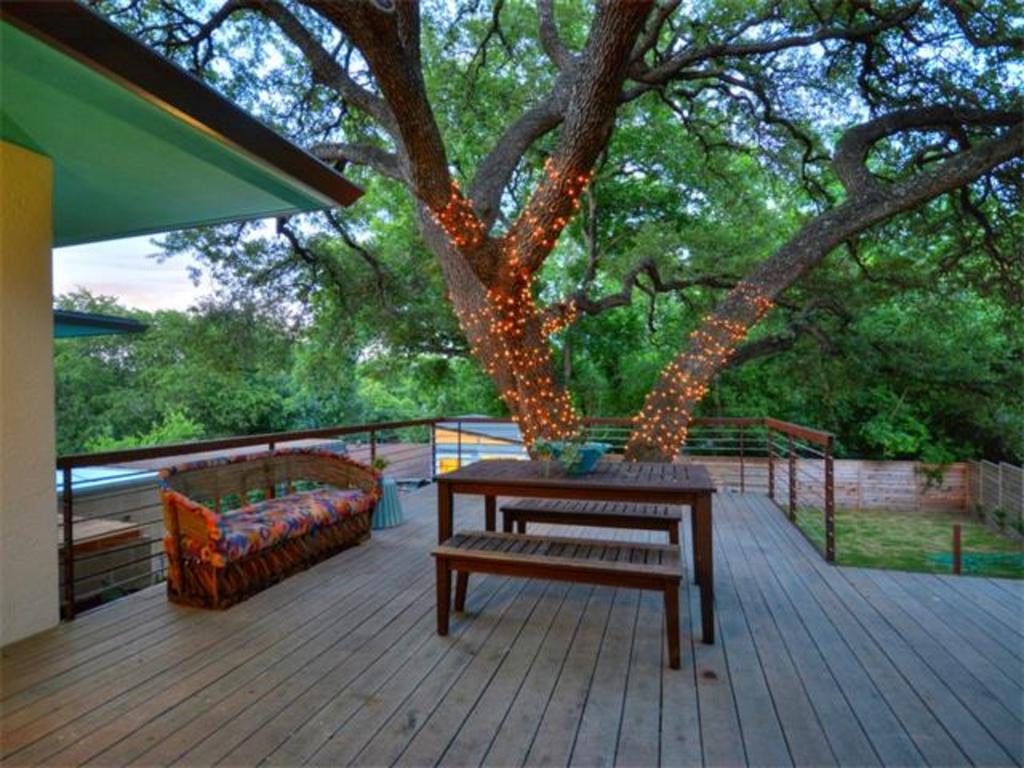 Outdoor sectional, comes with all cushions and throw pillows, originally from Pottery Barn.
(update- SOLD)
Has 1 corner piece, and 2 armless seats.
$250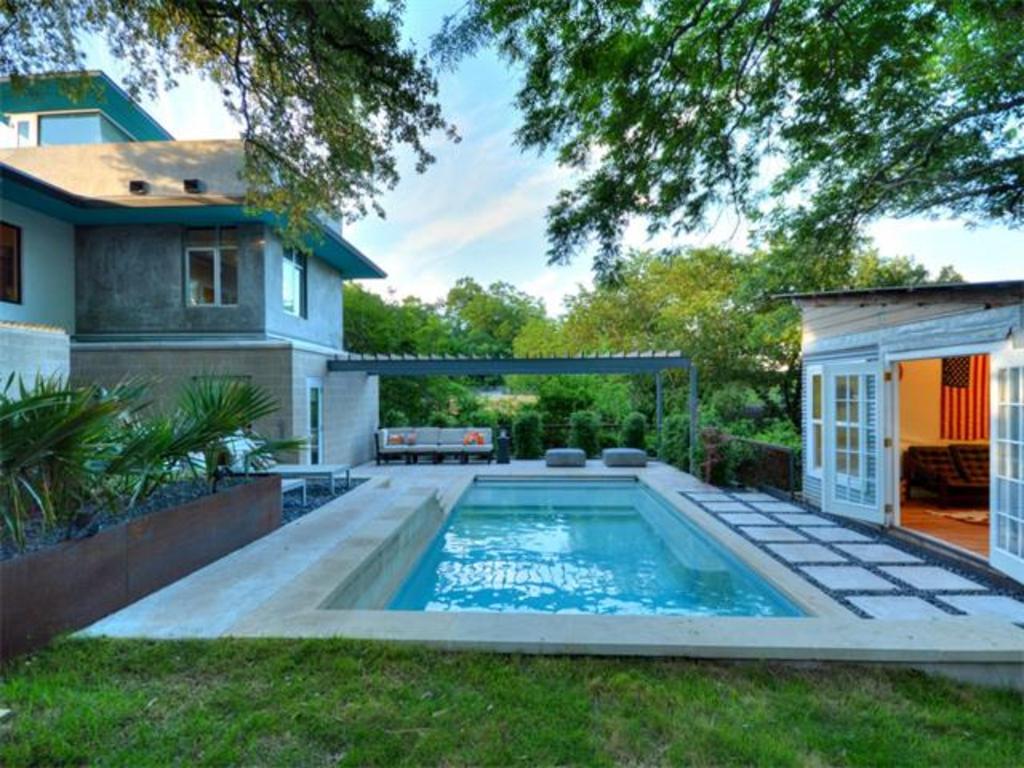 Brass bucket holder (ice bucket not included)
(update- SOLD)
$30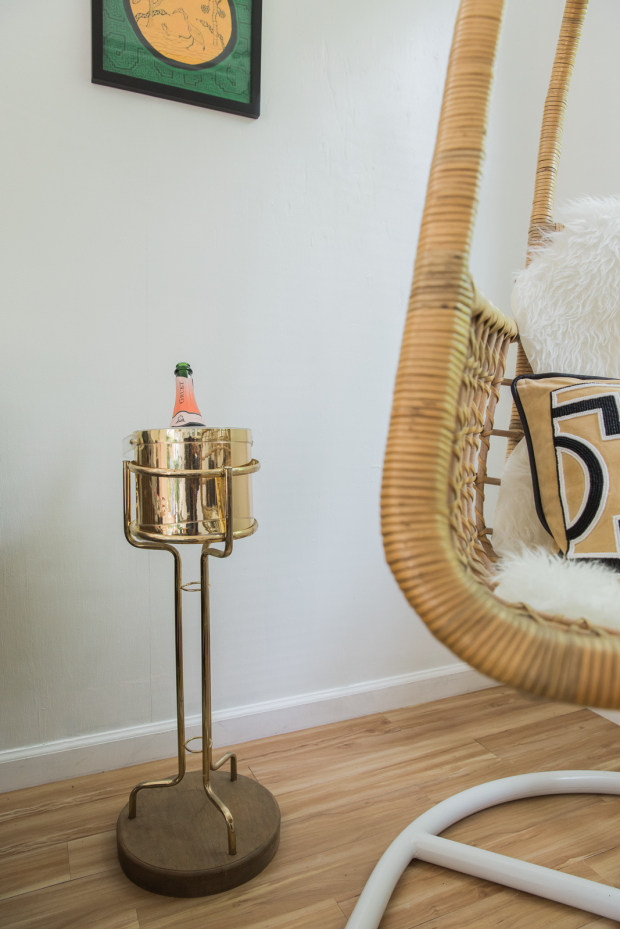 Canvas folding military cots.
(update- SOLD)
These are all the rage right now.  http://www.remodelista.com/posts/trend-alert-canvas-cots-as-instant-daybed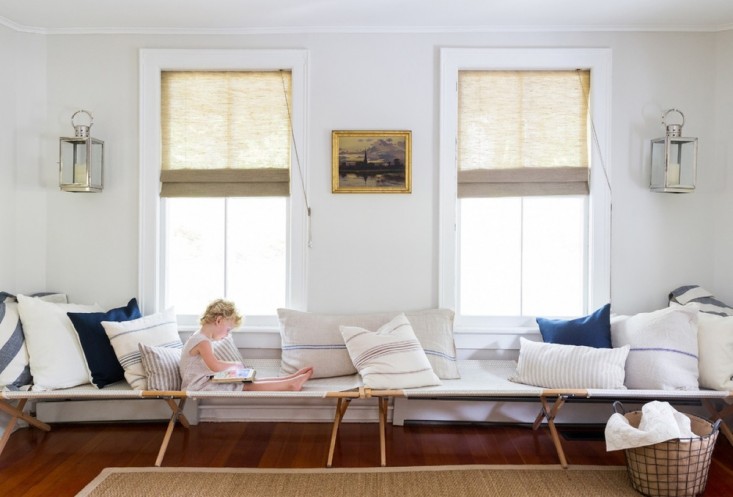 image from remodelista
I have 2 for sale, one natural canvas, one army green canvas. Great condition.
$125 each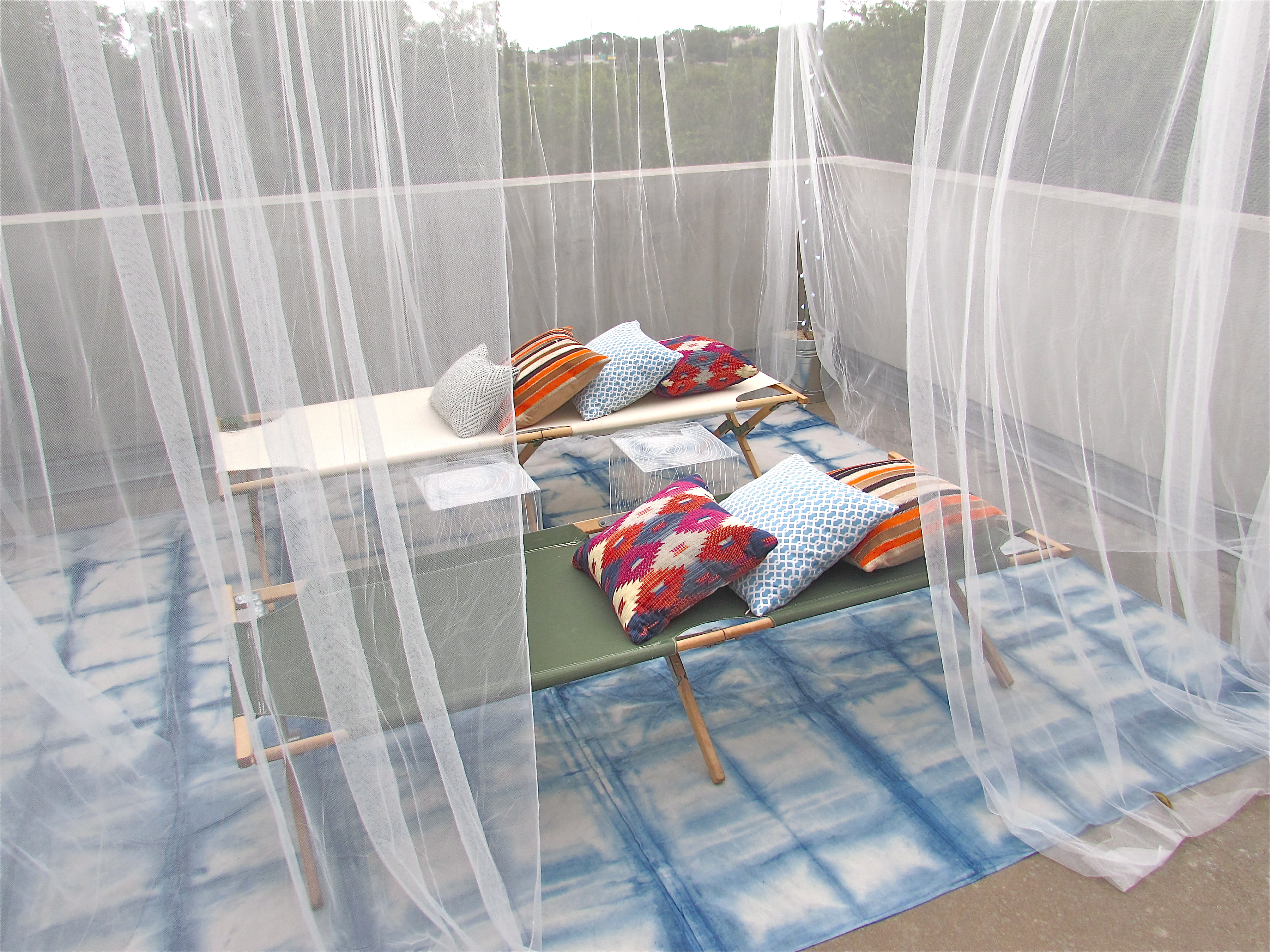 Huge Shibori rug.  Dyed natural canvas.
(update- SOLD)
$75