When we moved into aquahaus, we were lucky to find a nice kitchen with nice appliances & a subway tile backsplash.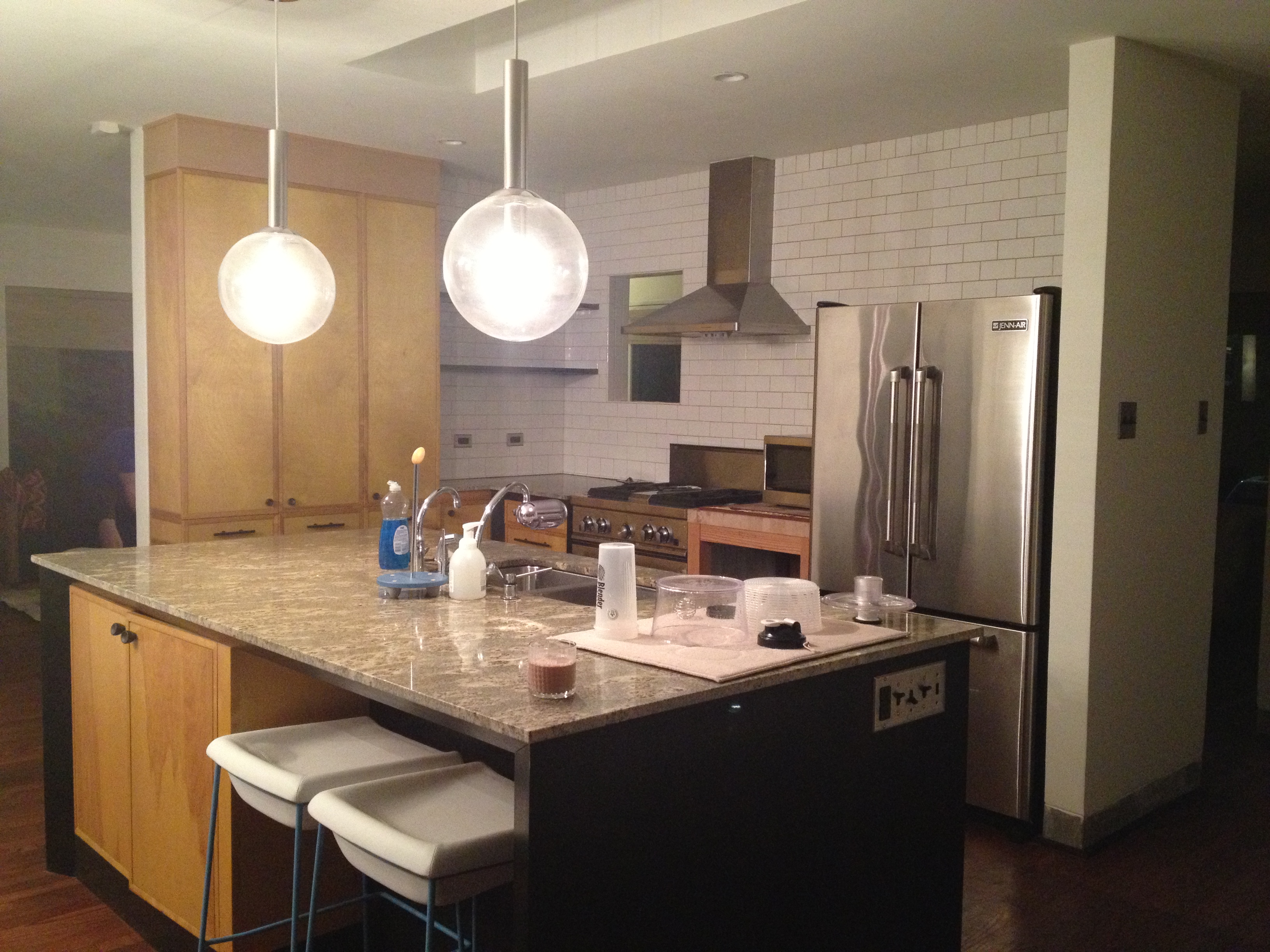 See that space above the full wall cabinets?  We added to MDF on top to get rid of that space.  What do builders leave spaces on top of cabinets to gather dust?
Here is the real estate photo of the space.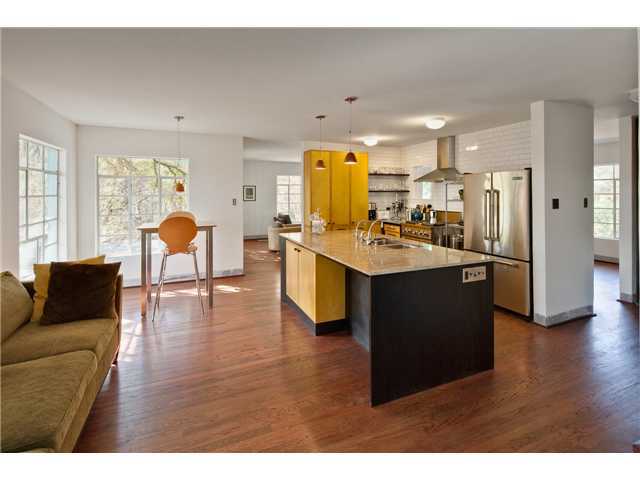 See the space?
We had that filled in with MDF, and naturally, we couldn't leave this mismatched.
I love wood cabinets.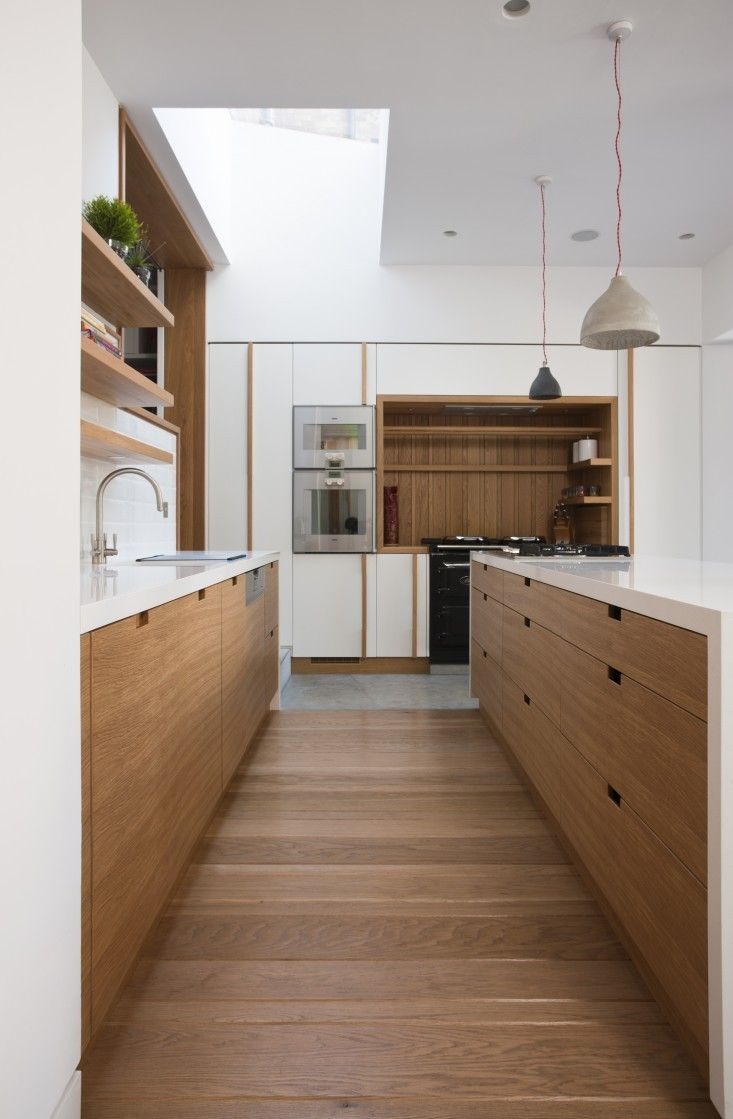 Image from Remodelista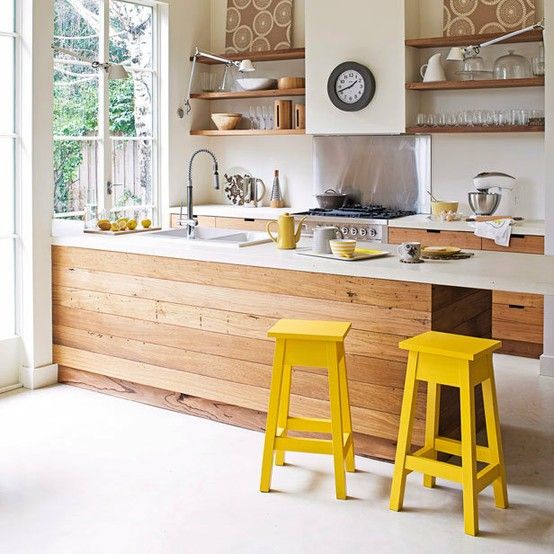 But our wood cabinets were more yellow and country rather than modern, with horizontal graining.
So we had to paint it out.
A bucket of paint does wonders.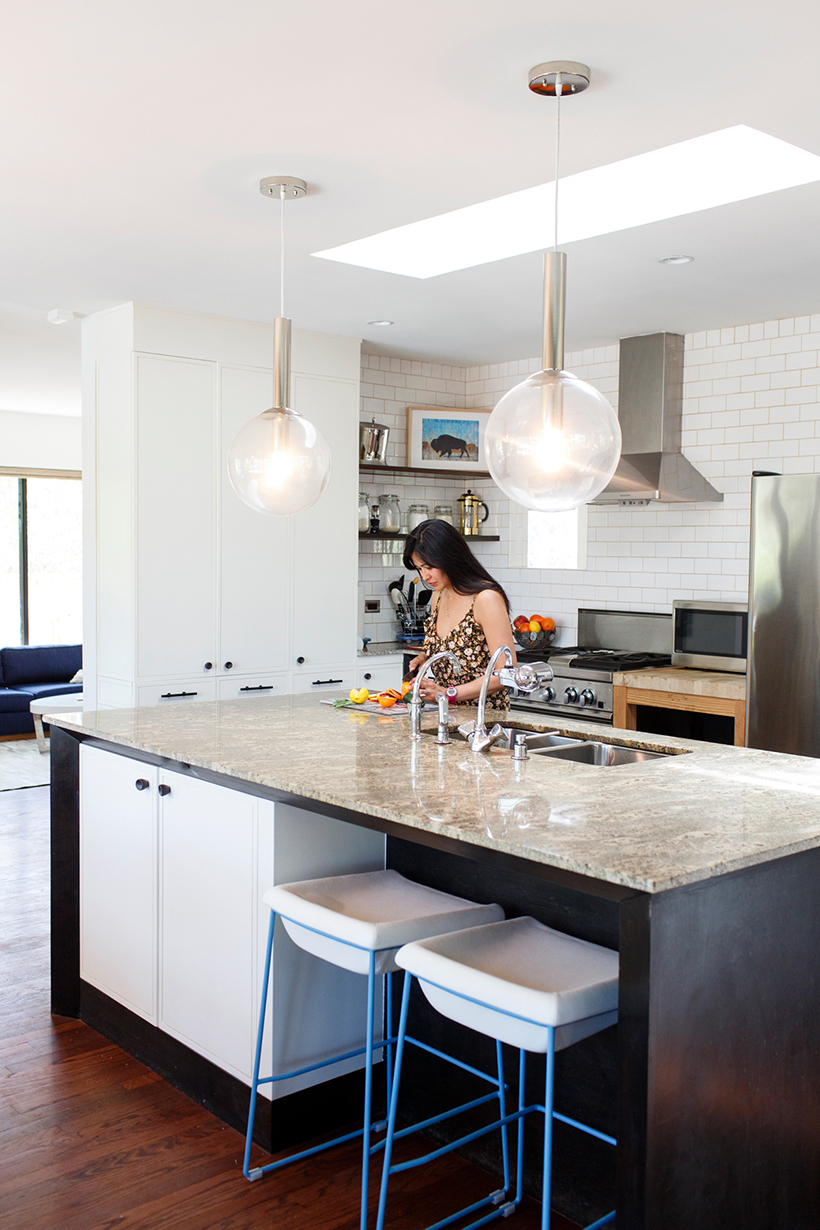 Much whiter and brighter!!
xo CBO