Today, we were featured on the awesome Camille Styles blog- one of my faves for entertaining inspiration.
Check out the feature here.
I wanted to share some of my fave images with comments, trying to keep it real.
I love this first pic because it shows what we are doing 90% of the time we're at home- watching TV with our dogs on our laps.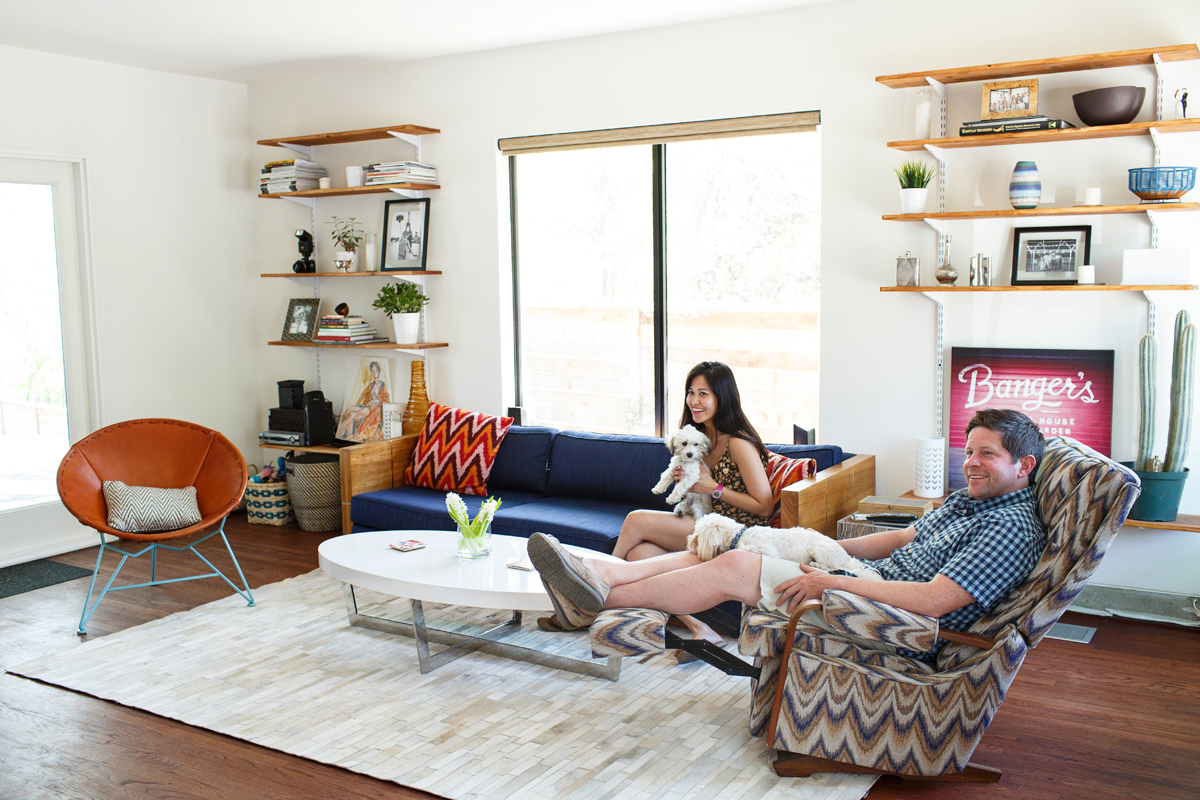 This wallpaper is truly one of my favorite things I've done to my house.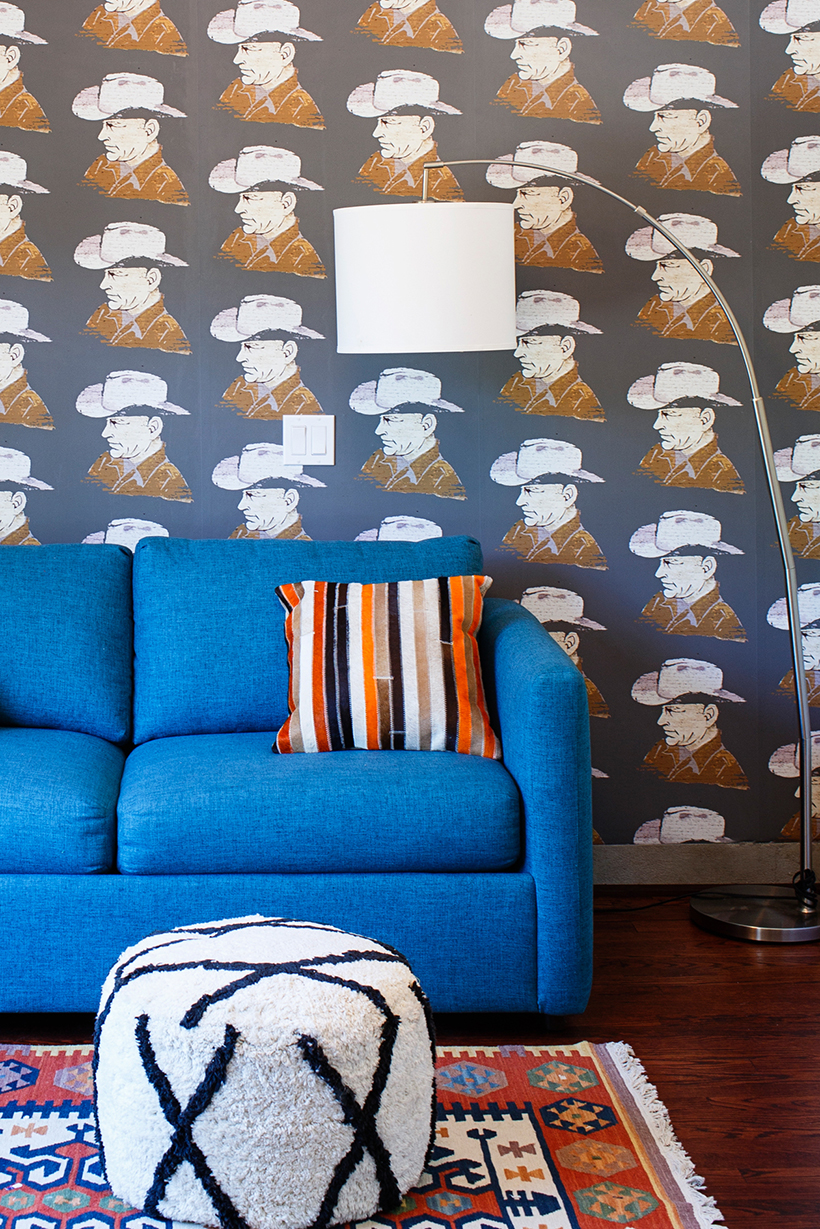 This next one cracks me up because-
1) I don't really ever chop anything in the kitchen.
2) Look how hard I'm concentrating to slice an orange.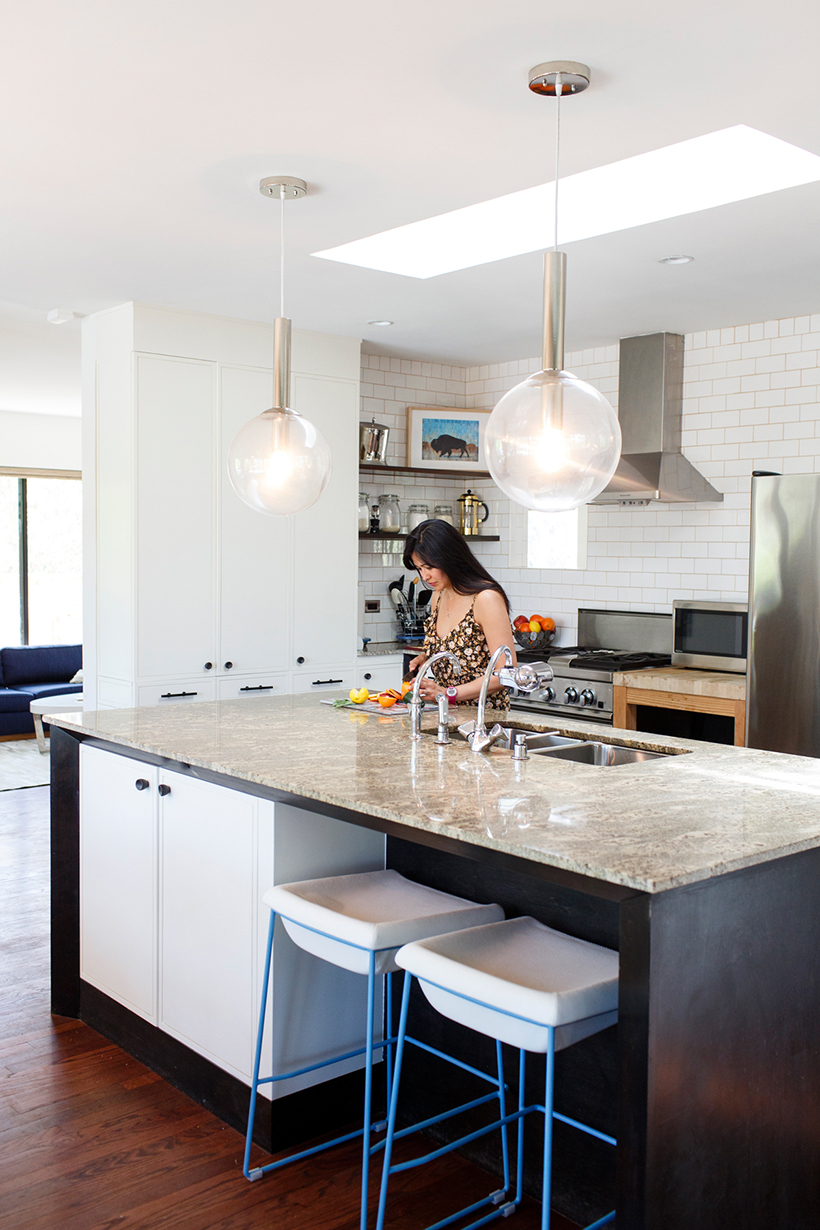 This tree is both the best and worst part of our house.  Sure it's beautiful and the shade it provides is fantastic, but raking those leaves/ pollen is not the most fun thing I've ever done.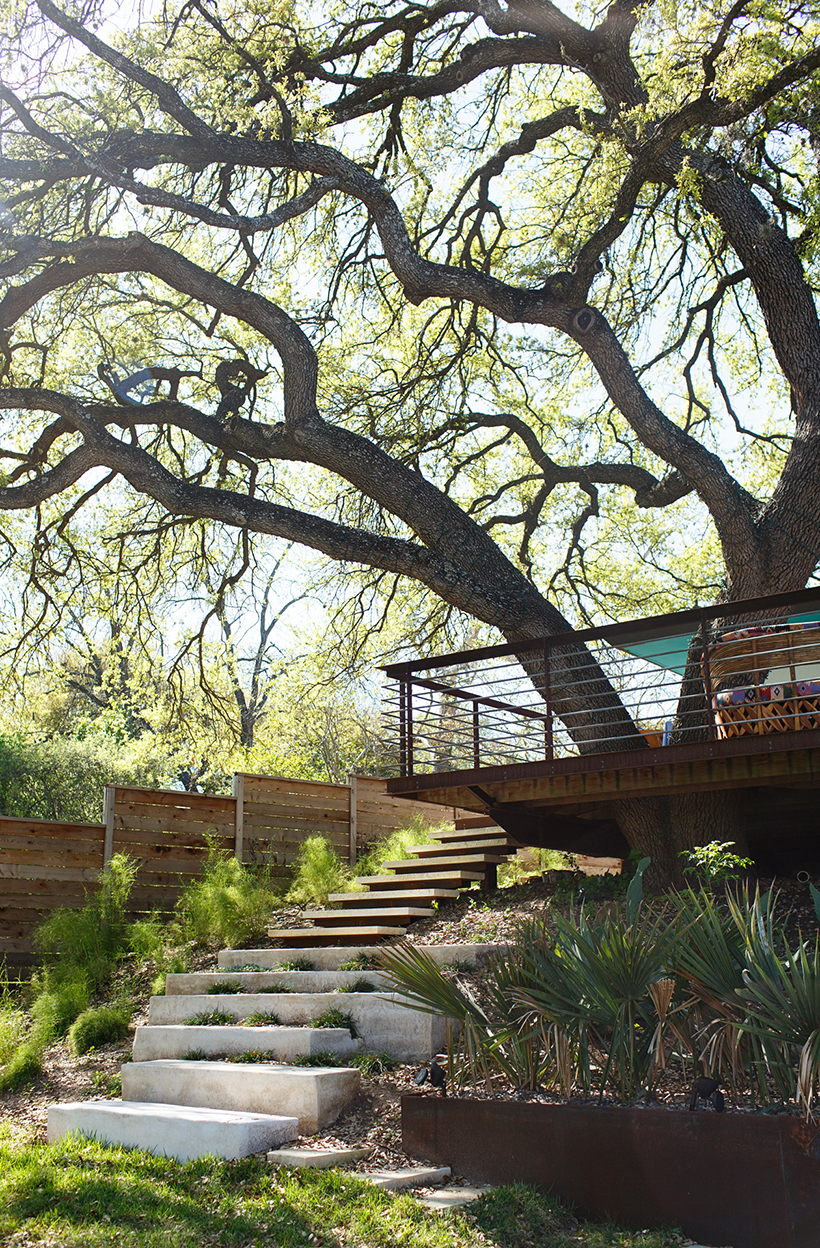 The penny bar!!  I spent so many hours on that thing, and I forget how lovely it really is.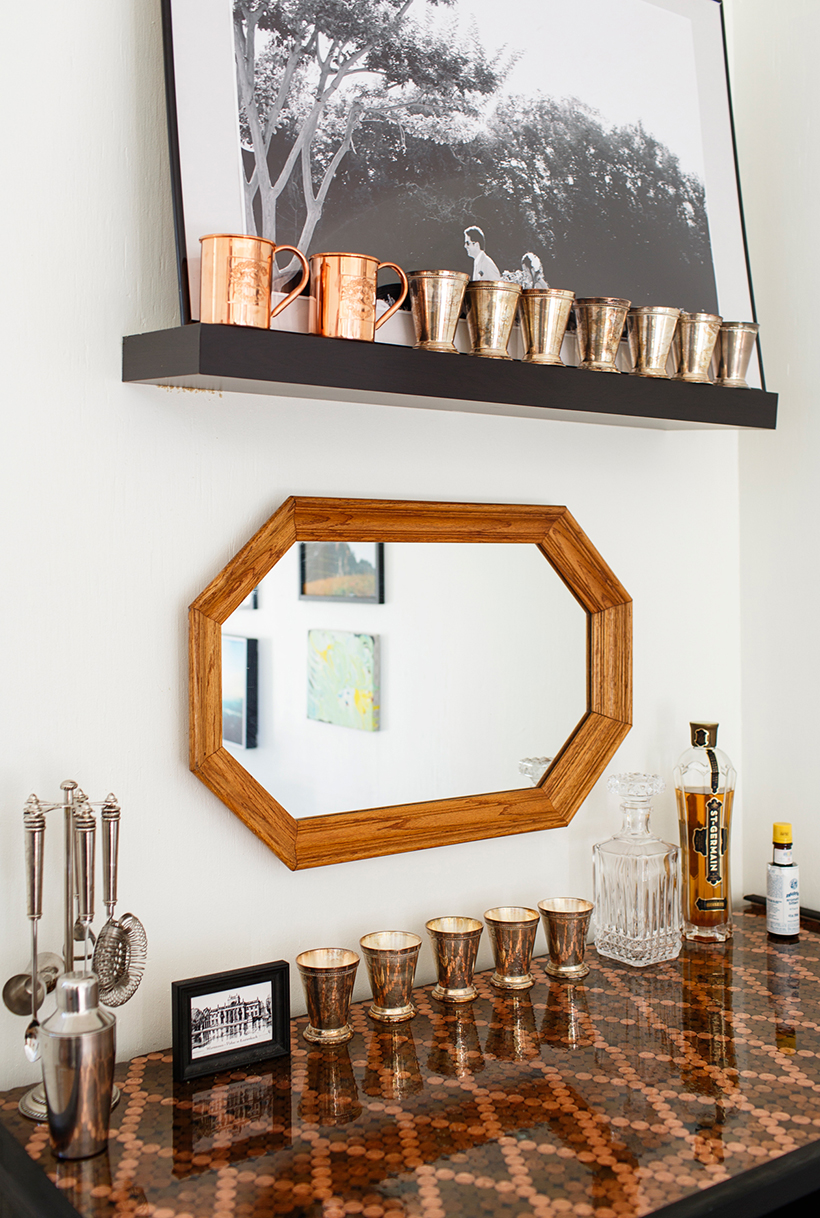 The rooftop deck!  The most fun when you're sharing it with friends you love. We took 50 billion pictures of me pouring myself a drink.  I had to keep drinking.  No complaints here.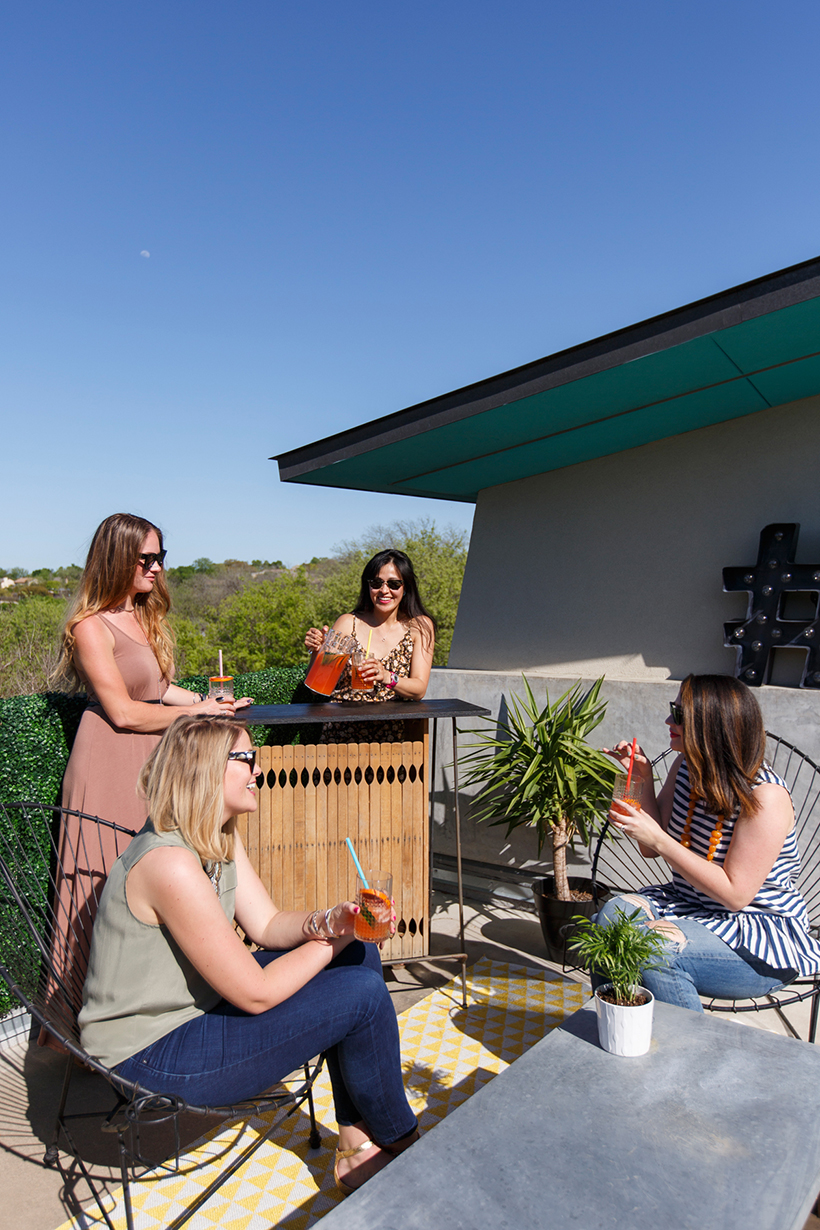 The pool house is a great place to gather.  I love this pic because it looks so natural, but we were laughing about how "unnatural" it felt to be posing.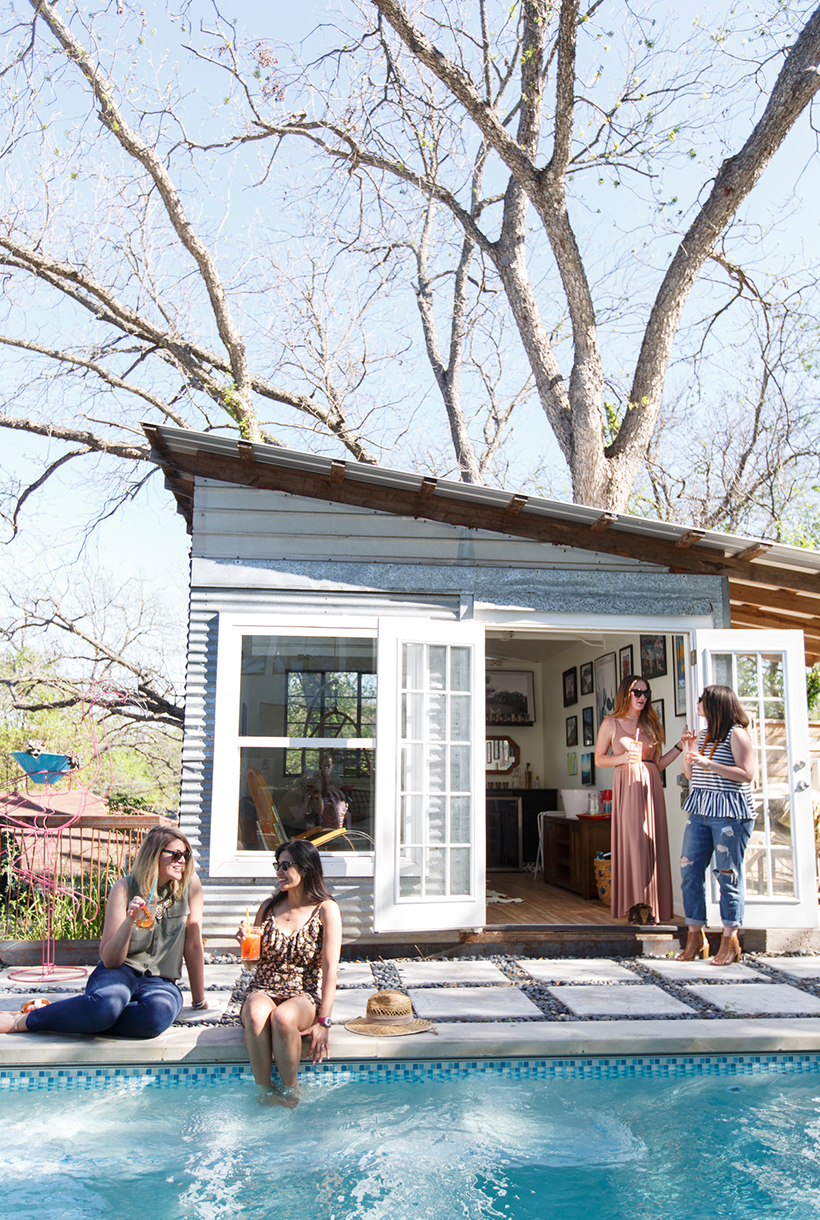 Man, the house has good lines.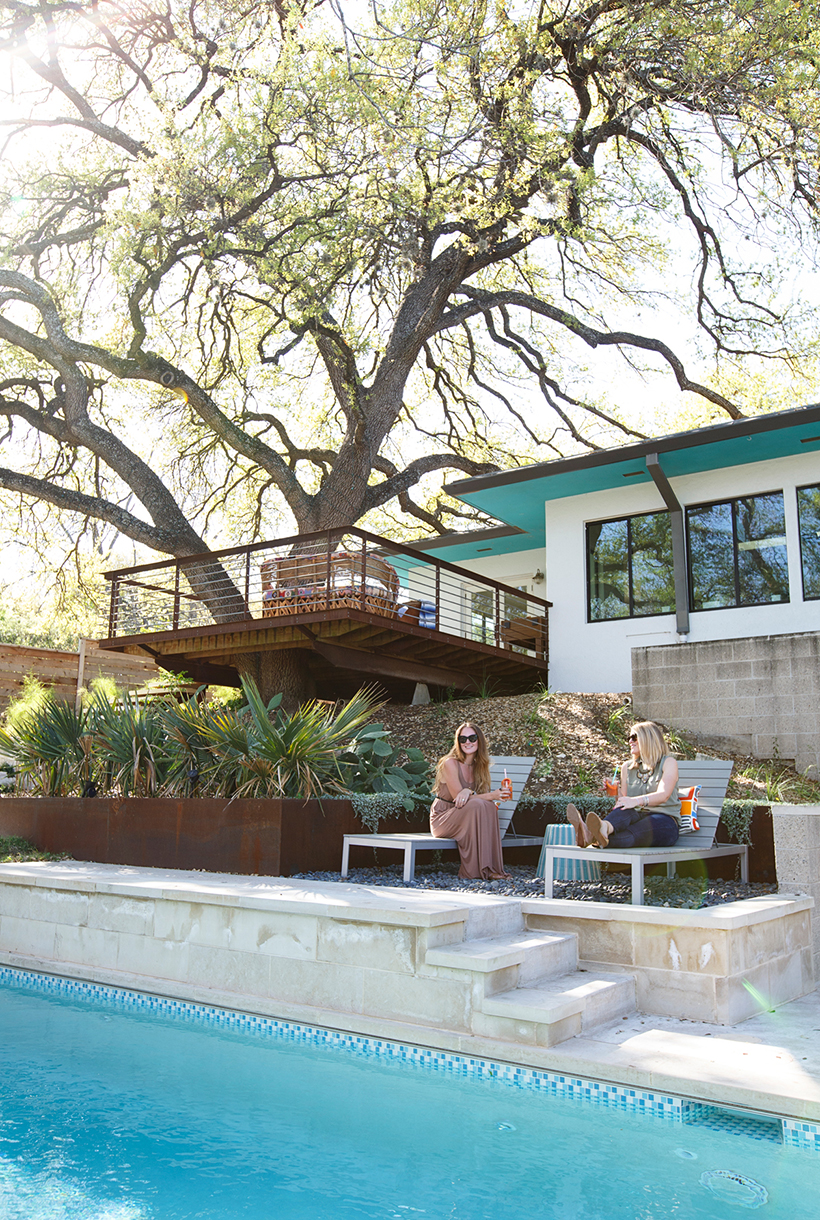 All in all, a super fun shoot, and a great way to document the memories we've made in just a few short years in this house.
All images for Camille Styles by Nicole Mlakar.