Yesterday, my One Room Challenge deck makeover was featured on Apartment Therapy.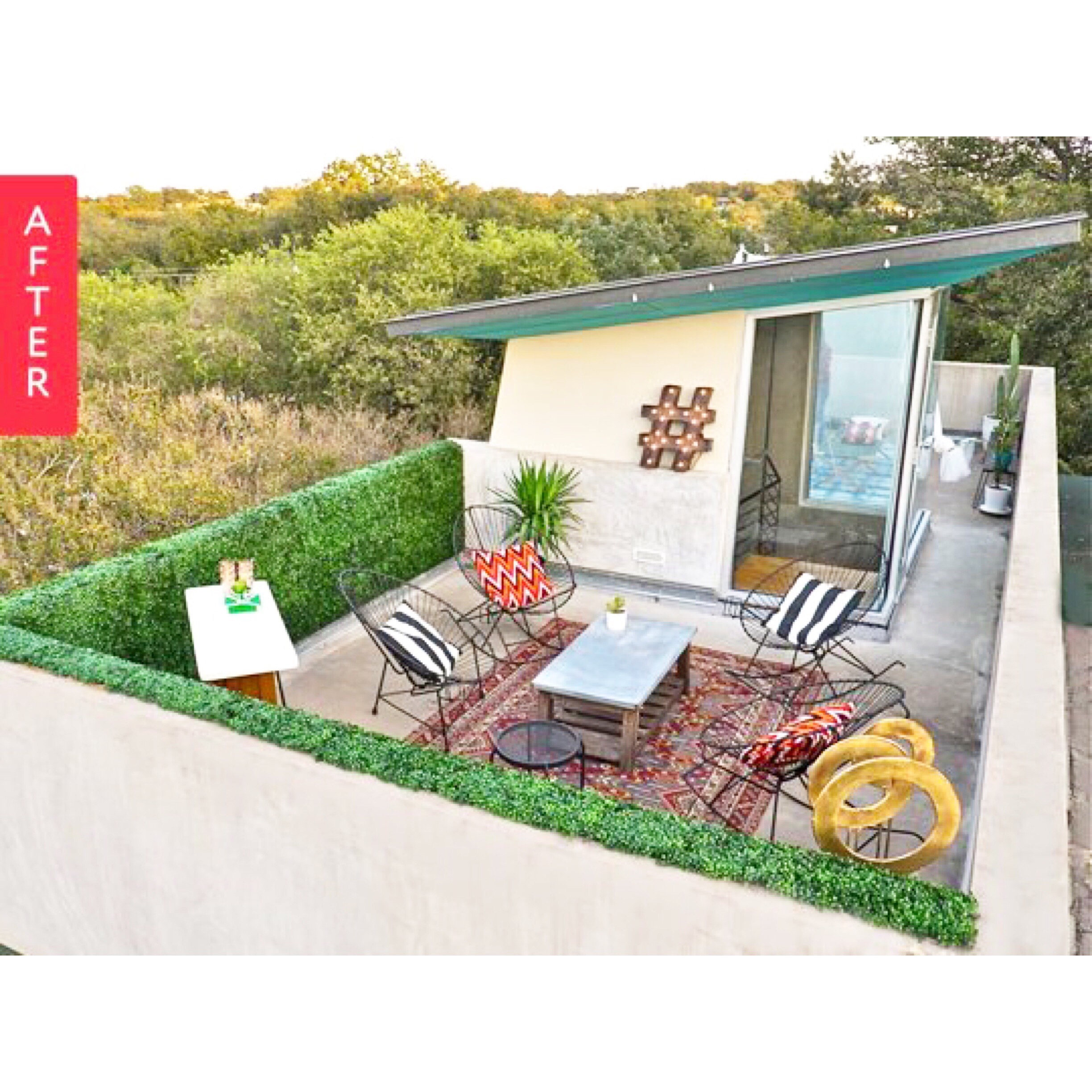 </
I read AT a lot, so I knew the commenters can be mean.
Anyone can be mean when there's anonymity.
But I thought the deck was cool. And didn't expect to see rude comments.
Some people did leave really sweet comments. Thank you!!!!
But others posted solely to be rude.
That was weird enough but then this morning, I found the story posted on the AT Facebook feed with oodles of comments about the flag.
The flag that usually hangs off the deck, towards the street.
People got angry when talking about the flag.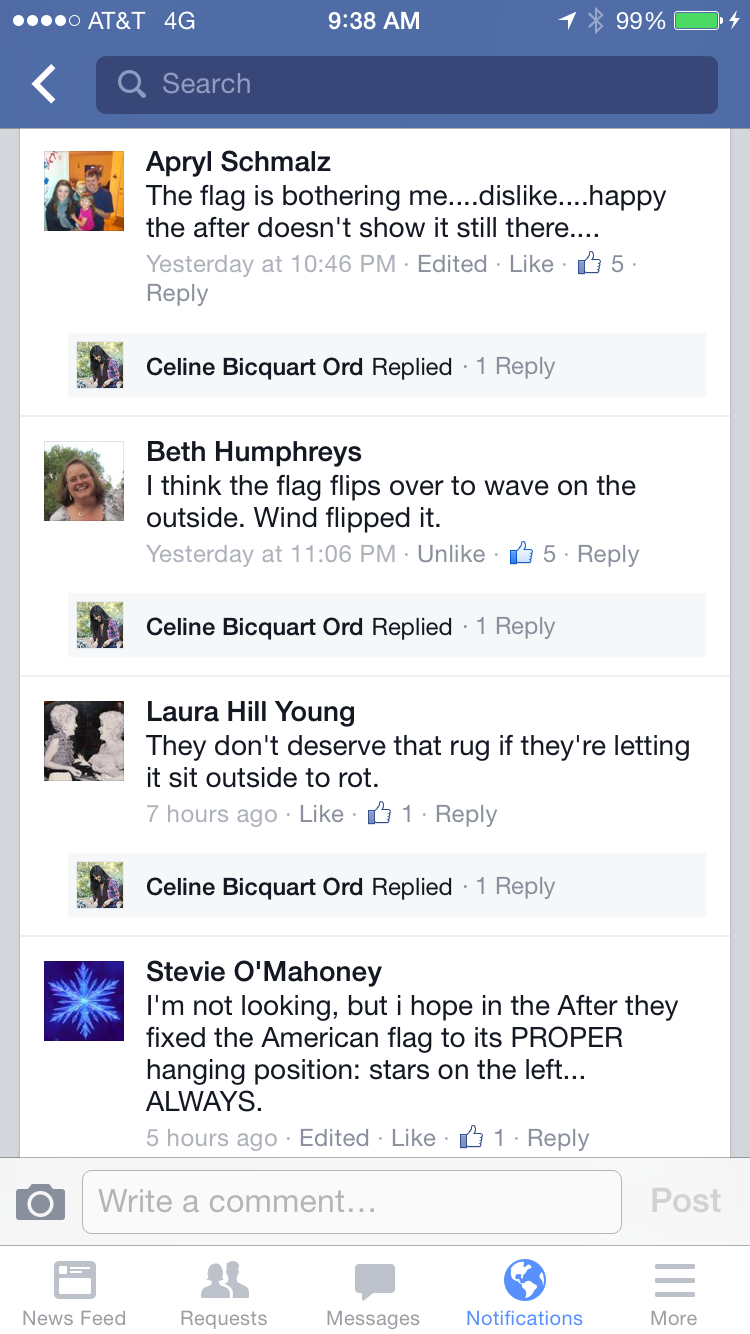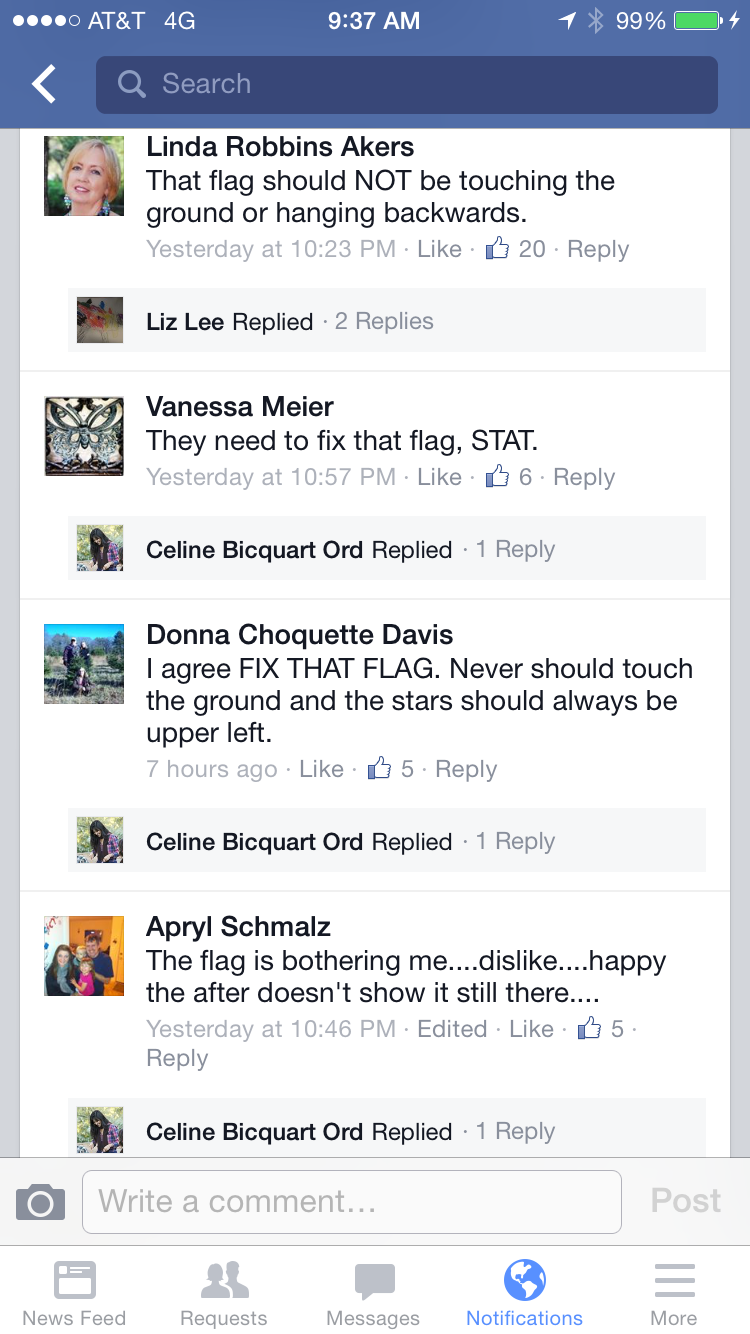 I couldn't believe it.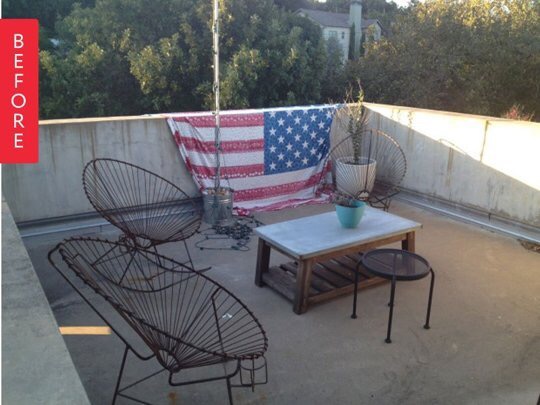 It's a before picture and to me, it was obvious the wind had blown it up and backwards.
This especially pains me because I freaking love America.
I'm one of the most patriotic people I know.  I have family in the military and my husband works at the VA!
Here we are in flag sunglasses and my America beanie.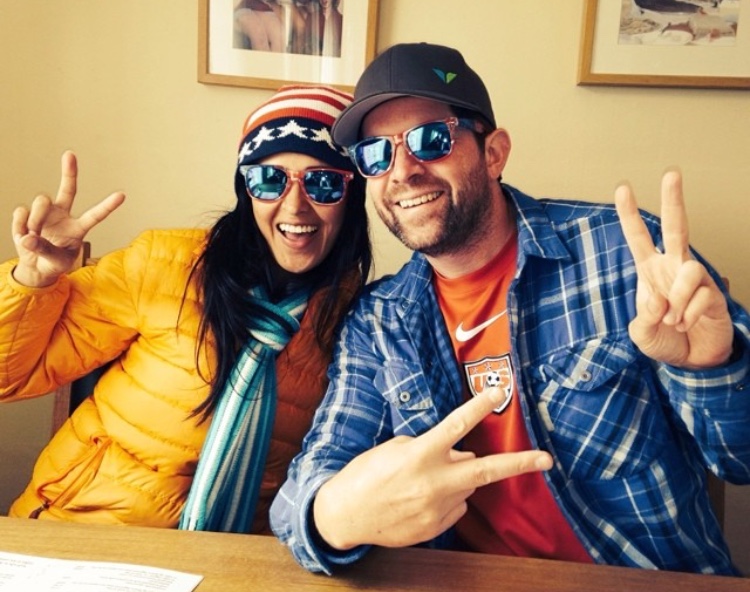 Even my pool house has a flag.  (displayed correctly in the vertical position for all those flag etiquette crazies)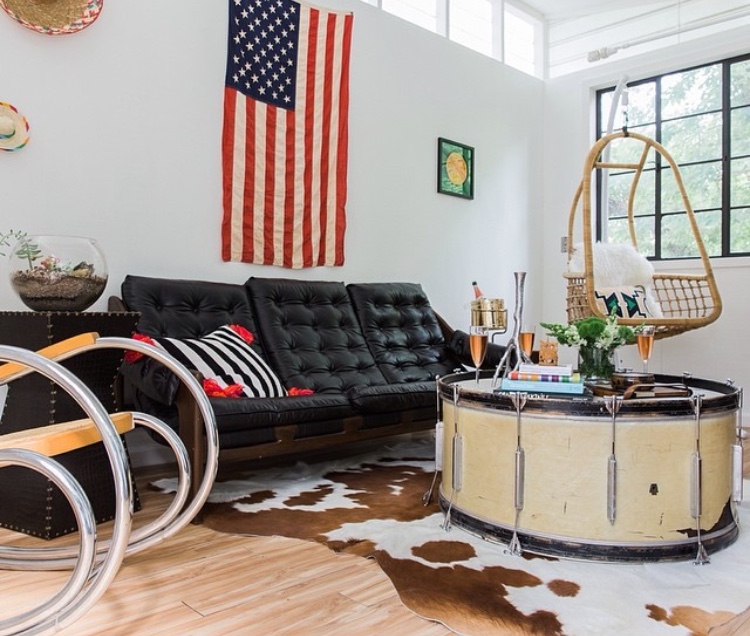 I even have a flag helmet!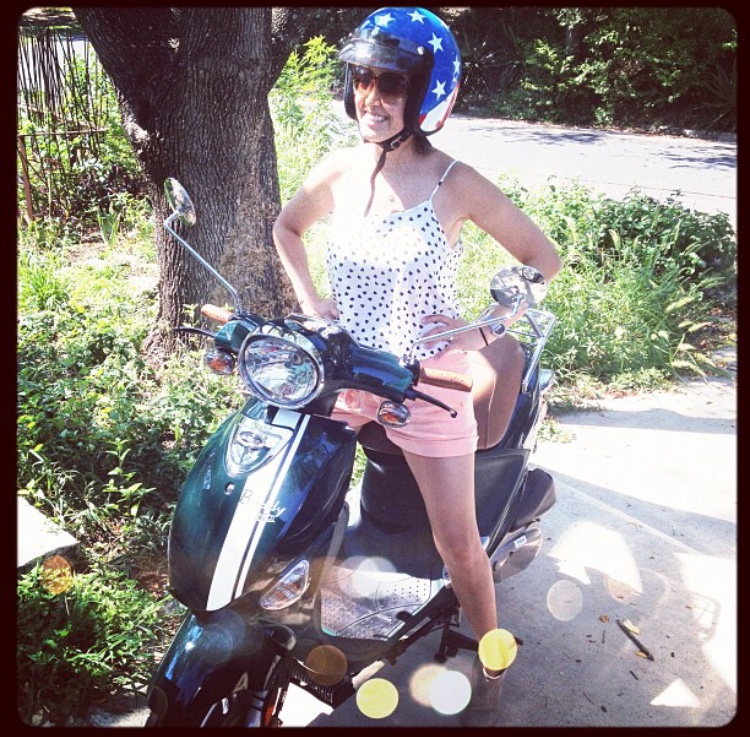 Sadly, I felt the need to stand up for myself and posted this pic to the feed.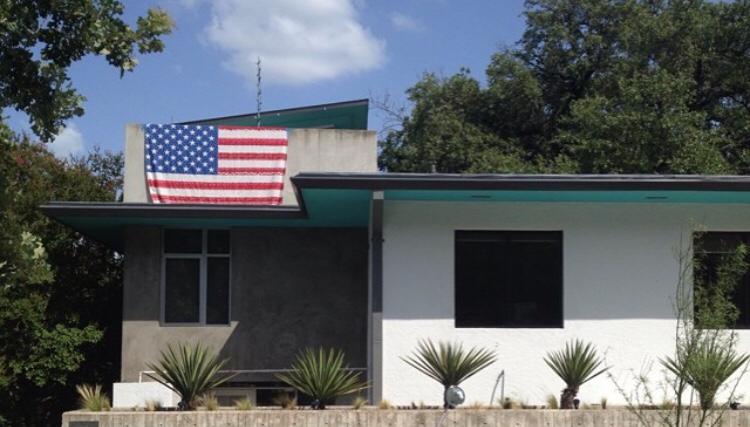 One person called me an "asshole" and told me to"have an ounce of respect".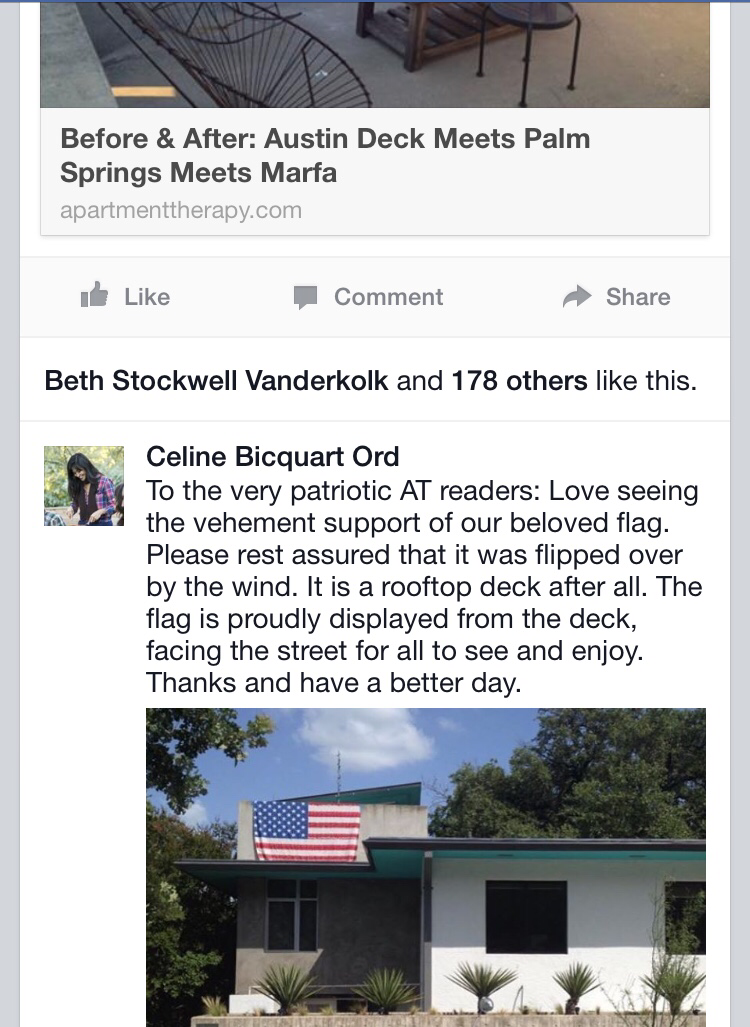 I noticed she later deleted her comment.
Point of all of this is:
We shouldn't presume to know everything about every situation on the Internet.
I've done it and now I see how wrong people (and I) can be, and how bothersome and hurtful words can be.
I have to give some respect to celebrities because it is hard to read/ hear/ see criticism.
When we write or say something, even with the cloak of anonymity, maybe we should ask ourselves "Would my mom be proud of this? Will I look back at this and feel good about myself?"
So much negativity in the world. We need more love!
The answer can be found in any kindergarten class- the golden rule.
Happy hump day!
Celine