Hi all!
I guess Pantone's Marsala color of the year sorta rubbed off on this year's GG fashion because most of the dresses were red- hued.
Like always, there was the good, the bad, and the mediocre- fashion wise.
(all images from Us Magazine and E Online)
Sorry for the wonky sizing!
Highlights:
-The opening monologue of Tina and Amy.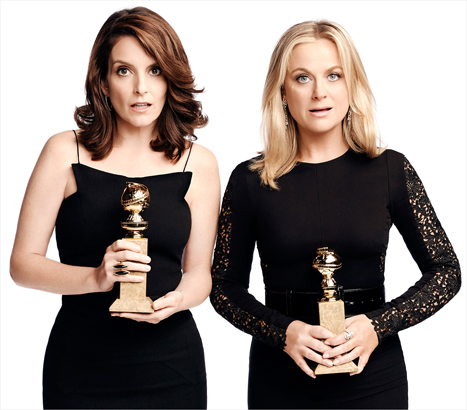 I always love how they rip on people, especially George Clooney.
Speaking of Clooney, we're gonna get right into the mediocre- Amal Clooney.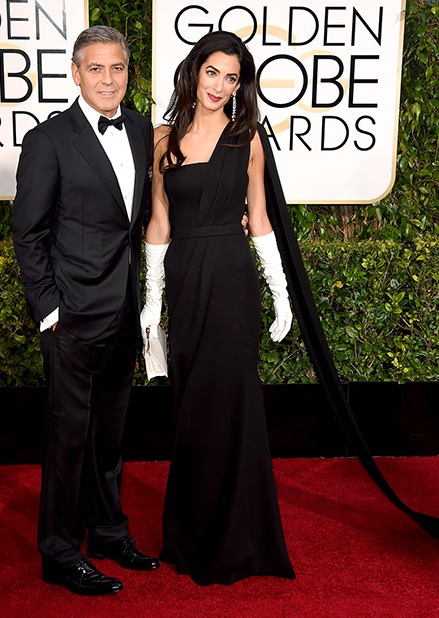 I know, how could I? But how could she?  She hit the high notes all year, and tonight, it was just boring.  Don't get me wrong, she still looks beautiful, but I like when she takes more risks and wears things with more color and pizzazz.
Okay, onto the good…
The good seemed to be mostly white/ neutral hued dresses.
Dakota Johnston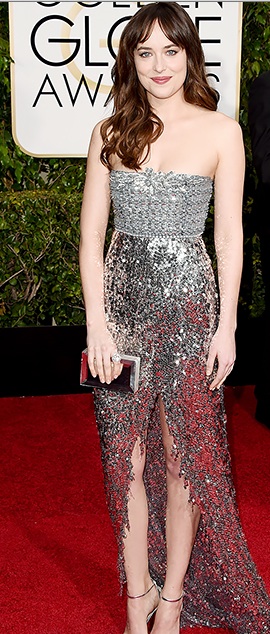 I was shocked, but she looked really pretty. Except her face still looks aged.  I can finally sorta see her as Anastasia Steele.
Kate Beckinsale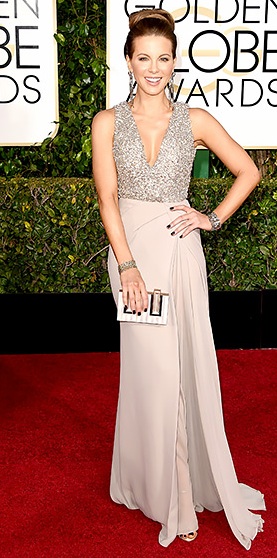 I don't know how old she is, but she looks beautiful, and the lines are all right!
Diane Kruger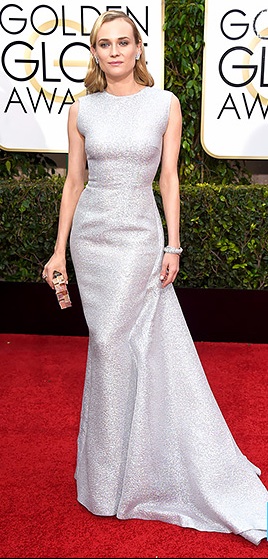 Not the most adventurous dress, but the fit is perfect, and she looks like a movie star.
Ellie Kemper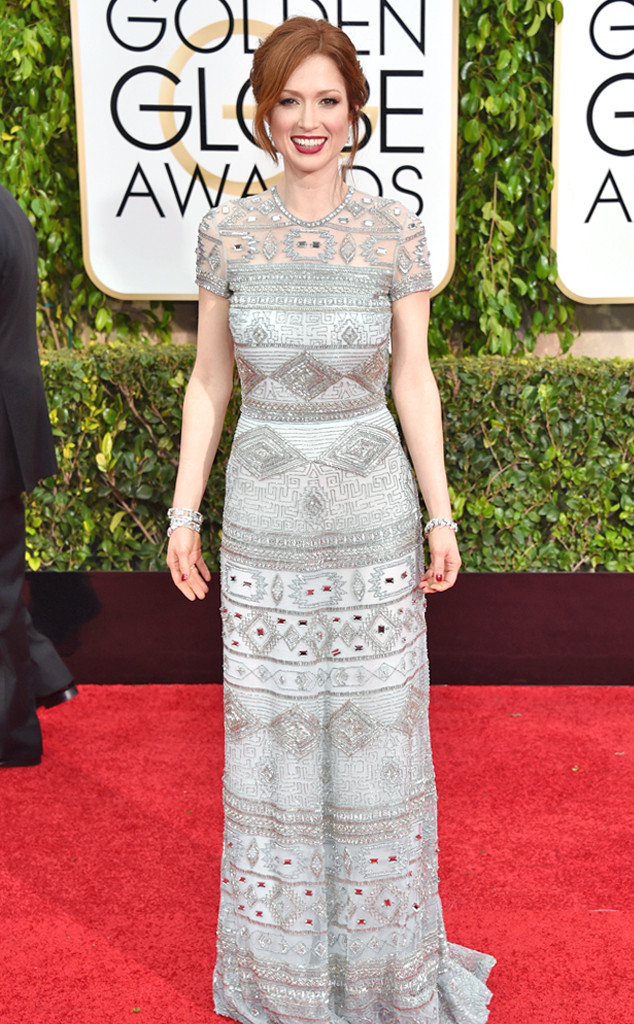 Perfect boho look.
Reese Witherspoon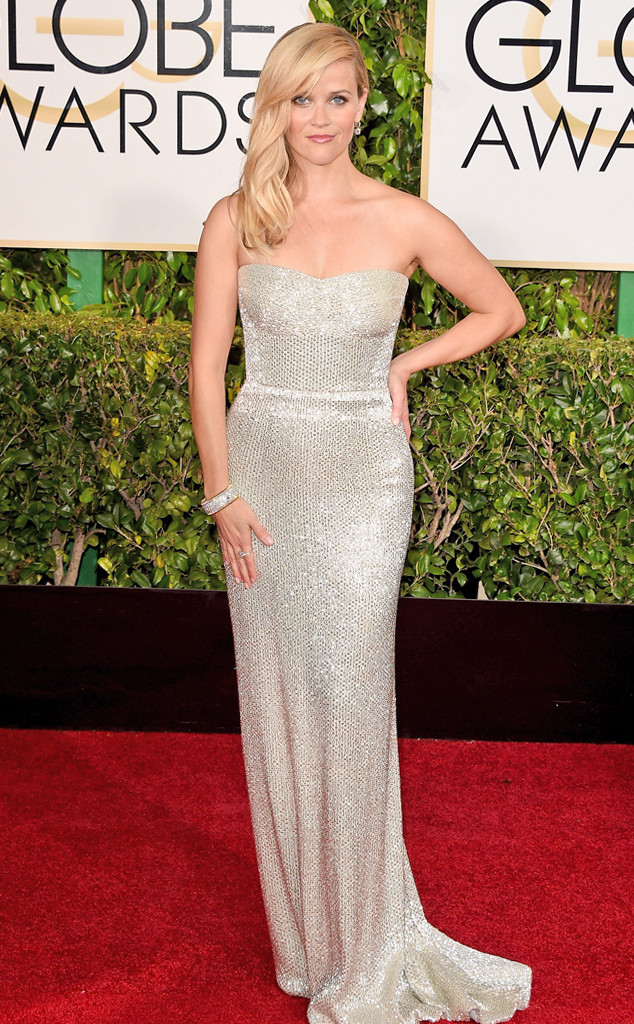 I mean, she looks really fantastic, despite the semi resting bitch face.
Kate Hudson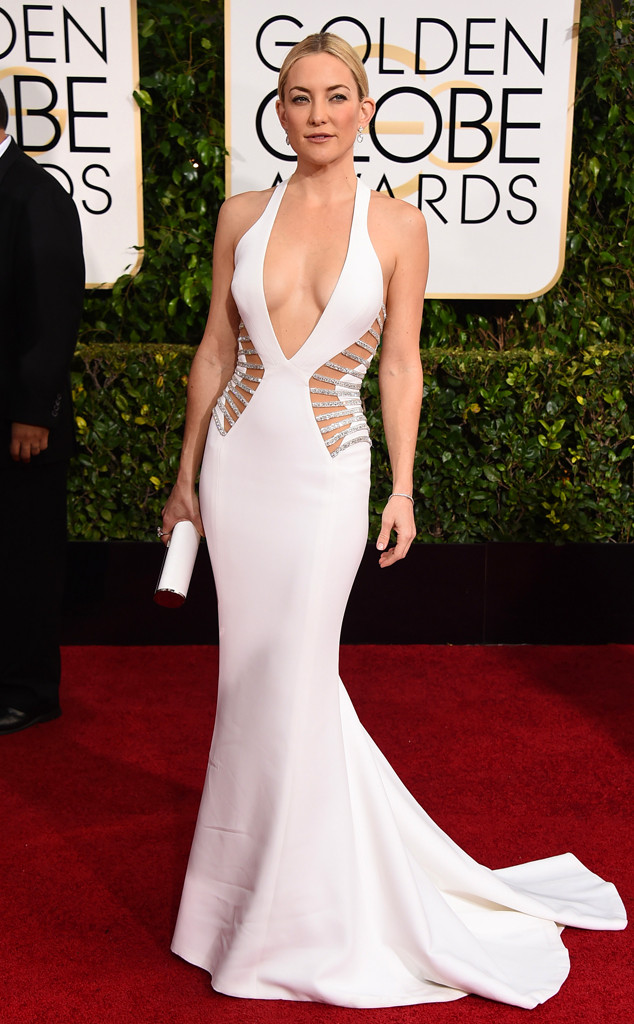 She looks like a woman who just got divorced and wants to make her ex jealous.  Oh wait.
She looks hot!
J Lo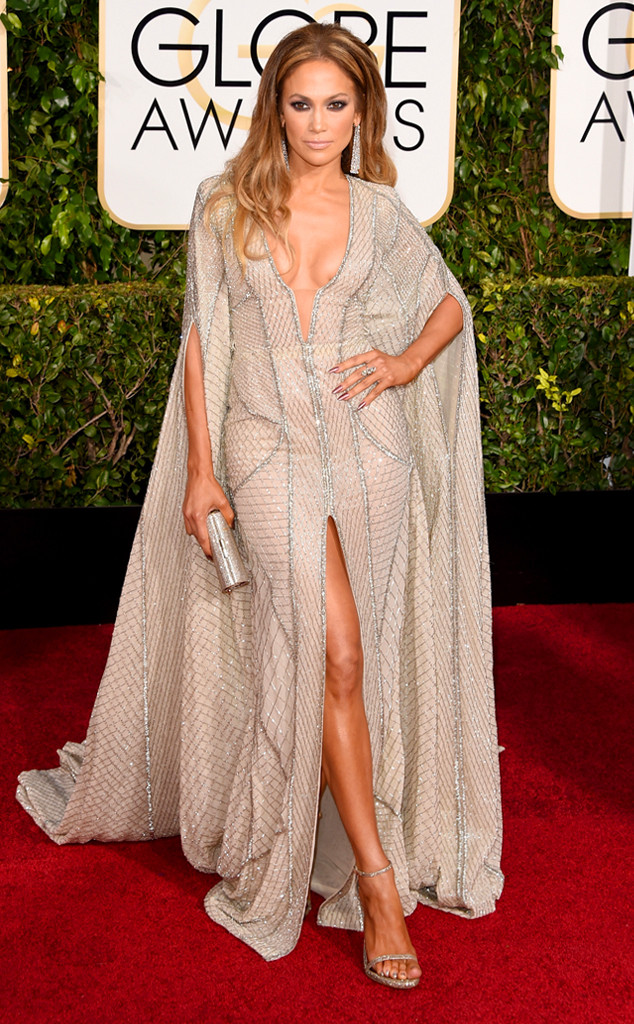 I mean, she is just such a movie star.  And did you see her in that Booty video? Wowsa.
Anna Farris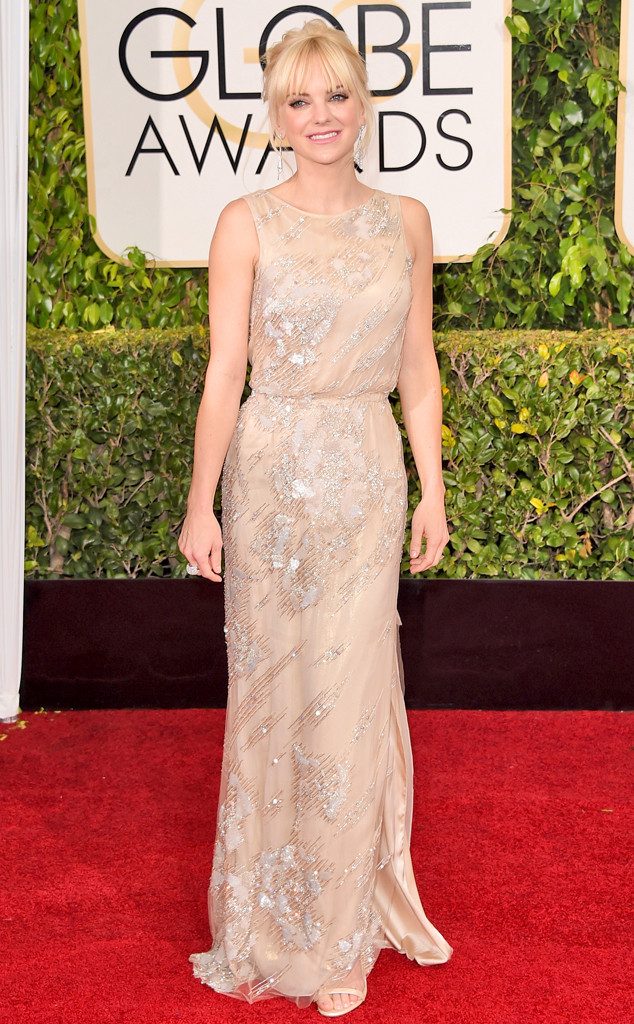 Beautiful detailing on the dress. She looks ethereal.
Lupita Nyong'o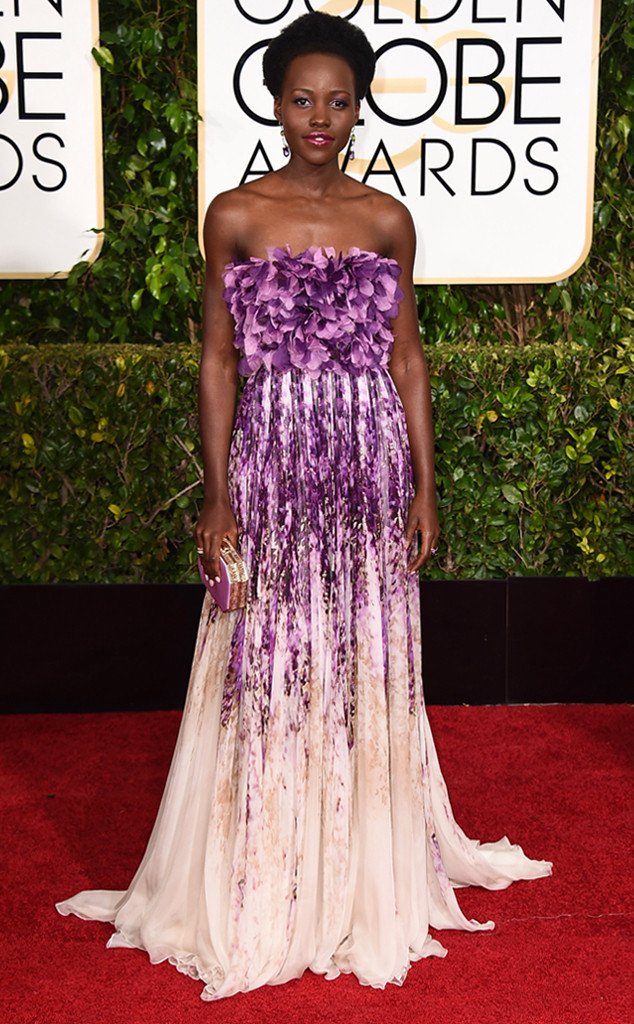 I  love this dress because it's fun.  It's pretty and age appropriate.  I like that she doesn't take herself too seriously.
And now the reds….
Heidi Klum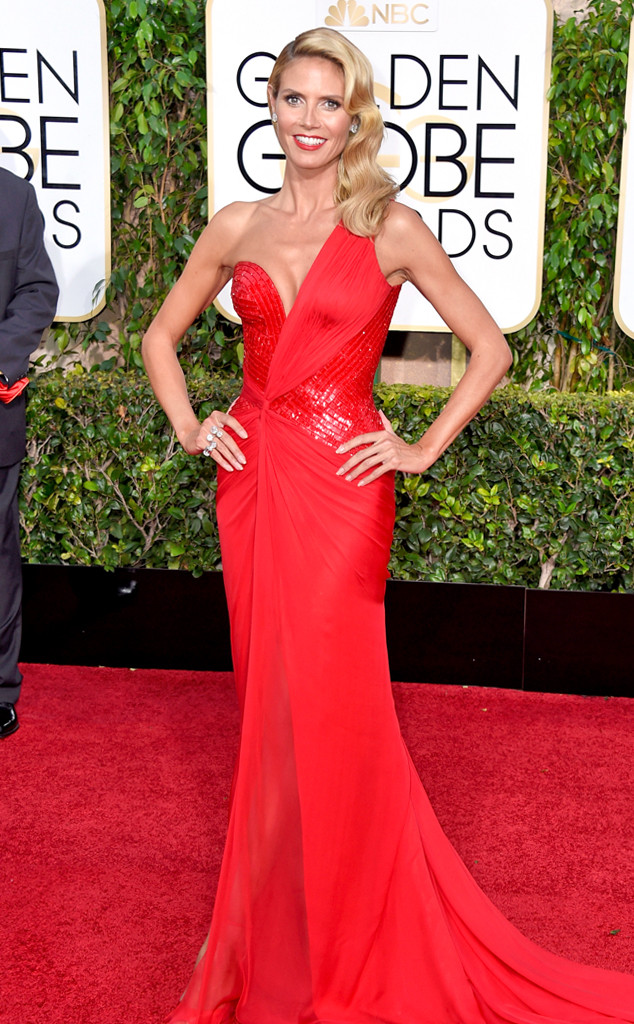 She knows how to dress for her figure.  And lucky for her, her figure ain't shabby.
Helen Mirren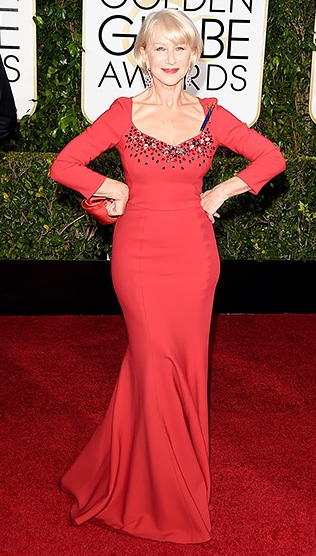 Now red is not really my favorite color, but she looks fantastic, and I can only hope to look this good when I'm her age. Plus, I like how she dresses appropriately to her age.
Jane Fonda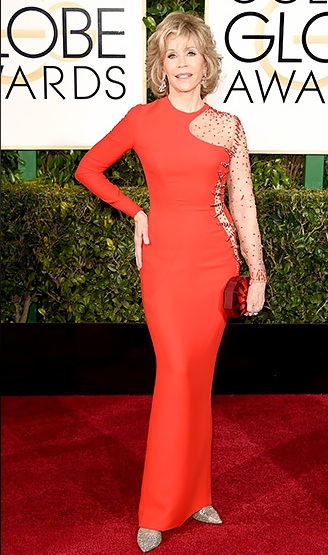 Again, another red red, and she looks fantastic.  She is still in great shape.  I'm not super into the sheer side panel, but I guess it's a good way to spice up the dress.
But then we saw some beautiful dresses in other hues.
Katie Holmes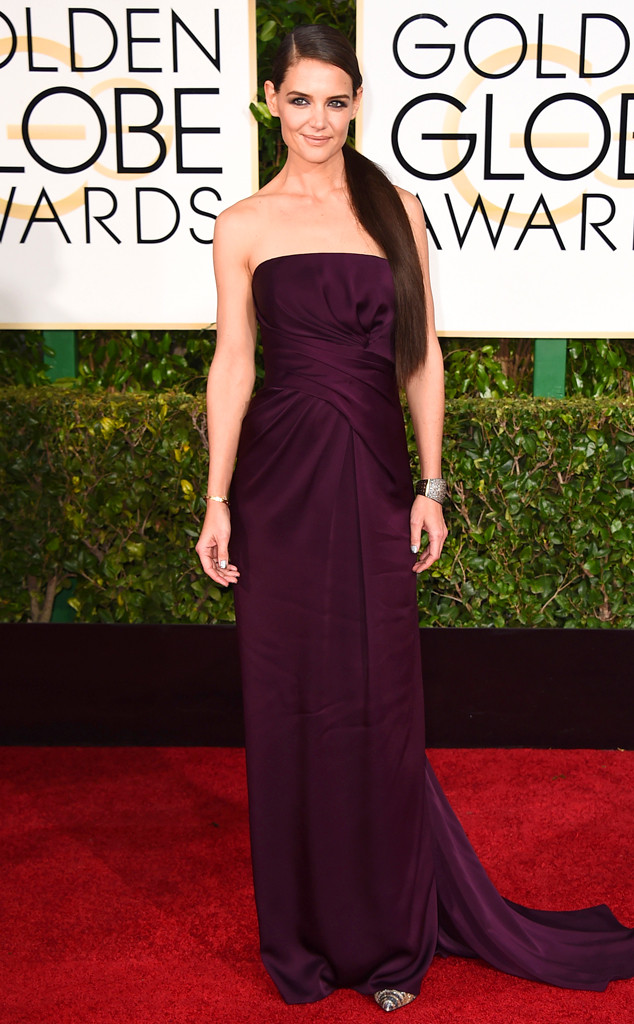 So much better sans Tom.  She looks hip and cool again.
Kerri Washington
How cute does she look post- baby??
Julia Tellis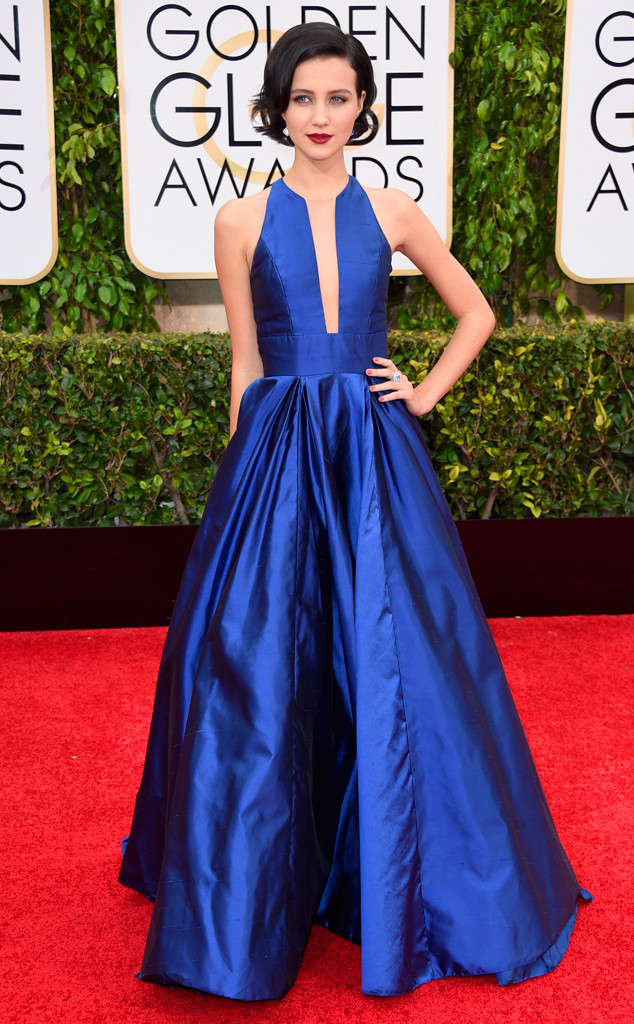 Easily one of my favorites, the color is incredible, and so is the cut.
Julianne Moore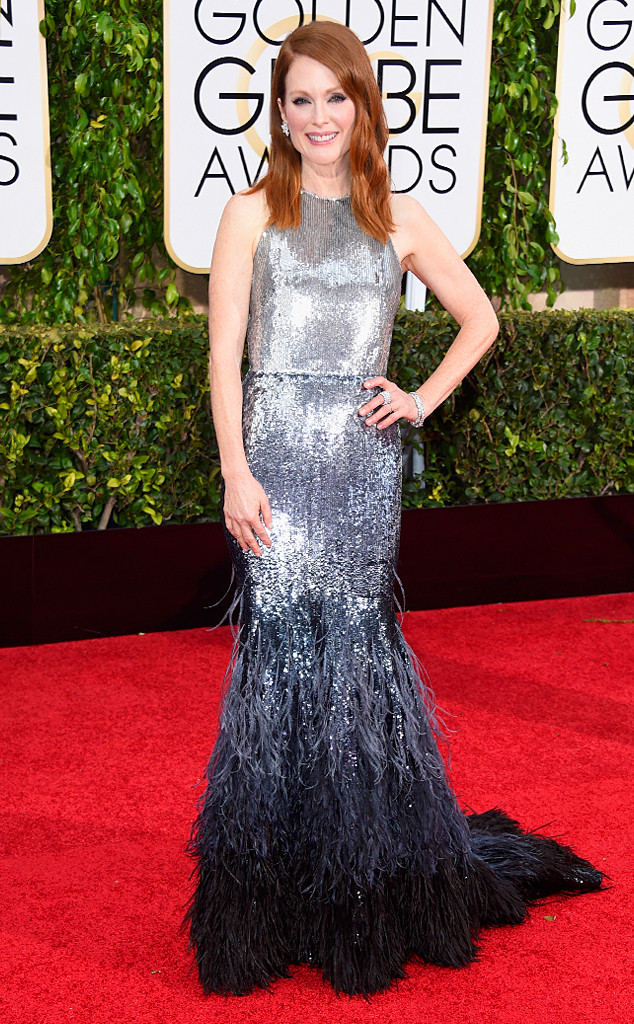 Fantastic, beautiful, fun dress.  Great fit.  Probably my favorite.
Lastly, there were some beautiful citrus hued dresses.
Naomi Watts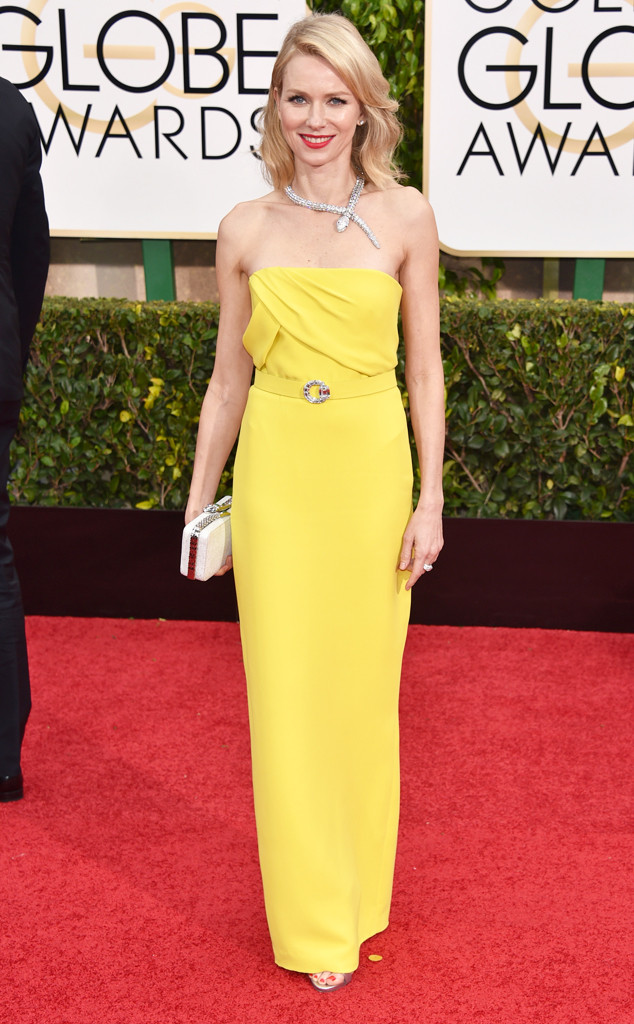 Love the dress.  Hate the necklace.  That's okay.
Leslie Mann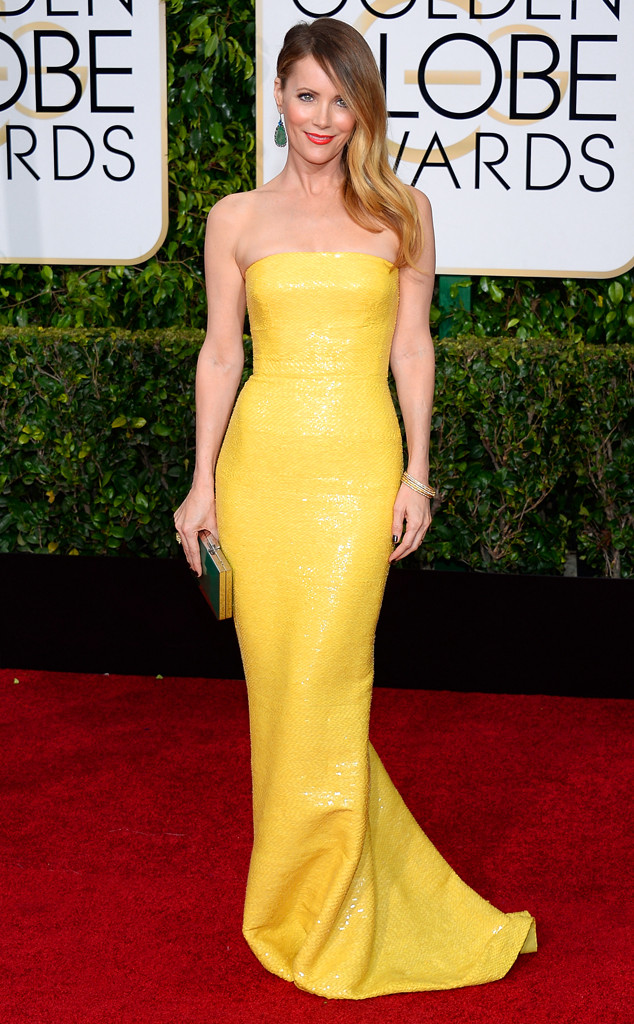 I like the color, not the sheen.  But it's still good.
Jenna Dewan Tatum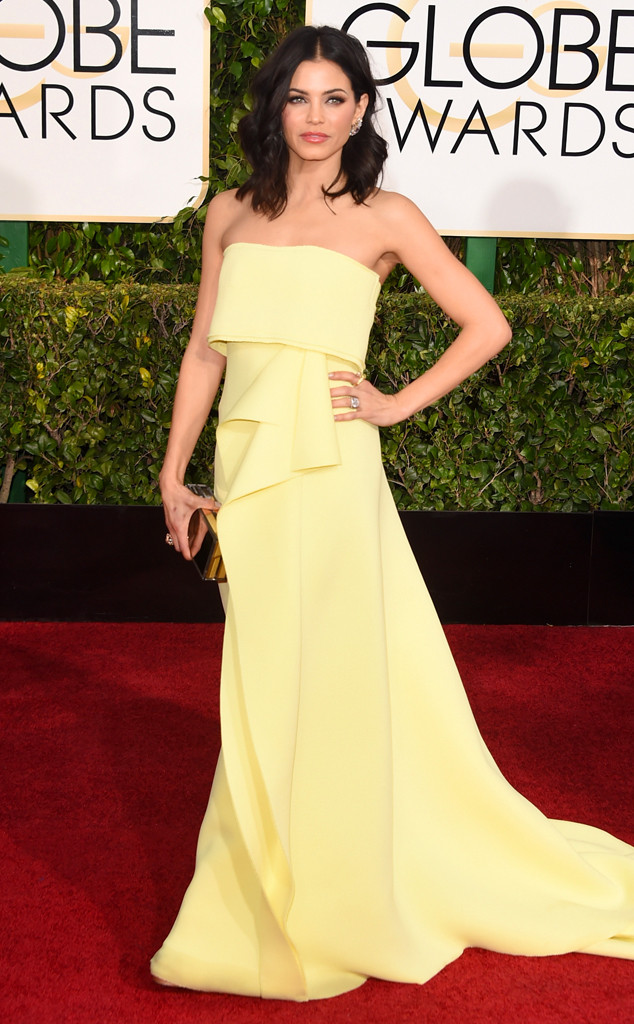 I like that soft yellow.
And finally this super fun one by Emma Stone.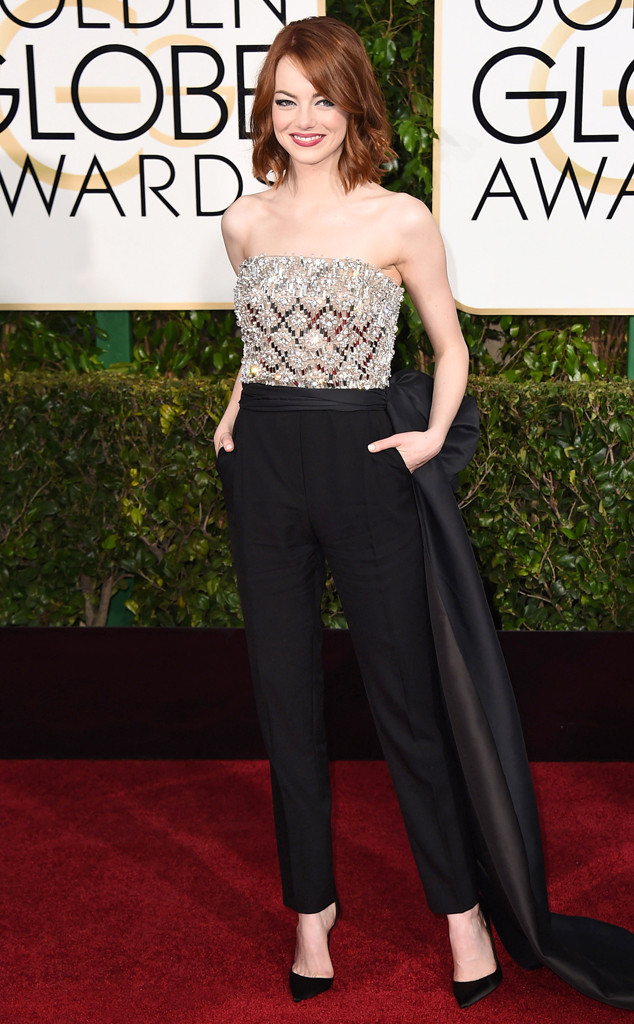 I would look ridiculous in that, she looks adorable.
The mediocre-
Cindy Crawford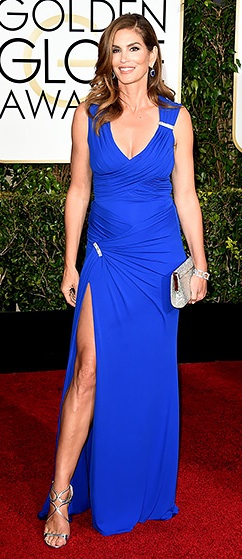 I definitely give her points for wearing a color totally different from others' dresses.  But that dress looks so Macy's homecoming collection.
Amy Adams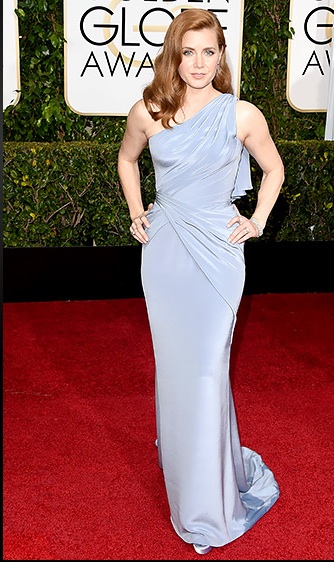 Now I don't hate this.  The color is pretty, but not on her.  The fit is good. She is pretty, but I feel like she has a tendency to pick colors that do not flatter her skin tone.  She needs to wear green!  Everyone knows that gingers looks the best in green.
And now the bad.
Maggie Gyllenhaal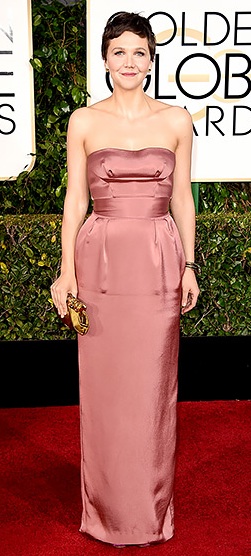 I really don't like the color, nor the sheen of the dress. The darts don't hit the right place for me.  Ugh.
Lana Del Rey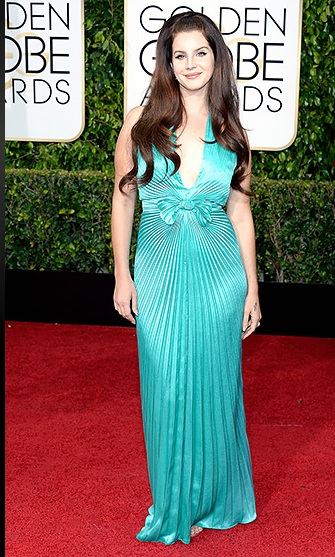 WTF.  This is absolutely awful.  Like an 80's mermaid.
Okay, that's my take.  What say you?
Have  a great week!
xo
Celine