Hello and welcome back to the closing guest of Pretty in Pink.
You have to be special to be the last…
You're the anchor.
You're the finale…
The last Treat of Treat or Treat or Treat
And I have chosen the perfect person…Elizabeth Baumgartner of Little Black Door.
Elizabeth is an insanely talented interior decorator who resides in St. Louis, Missouri.
She has PUBLICATIONS!  She's been featured in Refresh Magazine, Kitchen + Bath Makeovers Magazine, HGTV Magazine, Apartment Therapy, Domaine, CNN.com, St. Louis AtHome Magazine, Sarah Richardson Design, Houzz, Curbly….and many more.
Many many more.
Just recently, she was published in Better Homes & Gardens Refresh Magazine.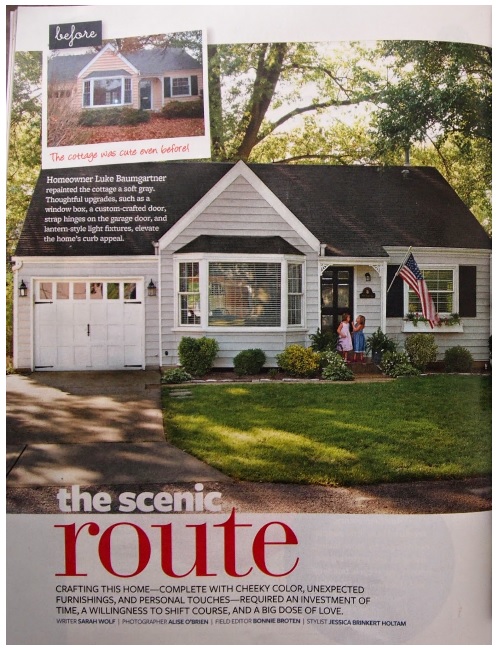 She pens the awesome blog, Little Black Door.  Her posts are fantastic because she is a very humorous and witty writer, and connects with her audience. I love that she doesn't take herself too seriously.
One of my favorite columns of all bloglandia is the Fess up Friday column.  It is hilarious to see what "deep dark" secrets bloggers have.  These have ranged from Taco Bell love, to flip phones.  Here's a recent one.
Elizabeth is a really kind and sweet person. I have a tiny blog, that really no one reads.  But Elizabeth does, and has for a long time, even when no one was…I would get a comment notification from Elizabeth.  I have to tell you E, sometimes, you were really one of the reasons I've kept writing!  Just to make friends with such awesome people is more than worth it to me.
Please follow her blog and work if you don't already!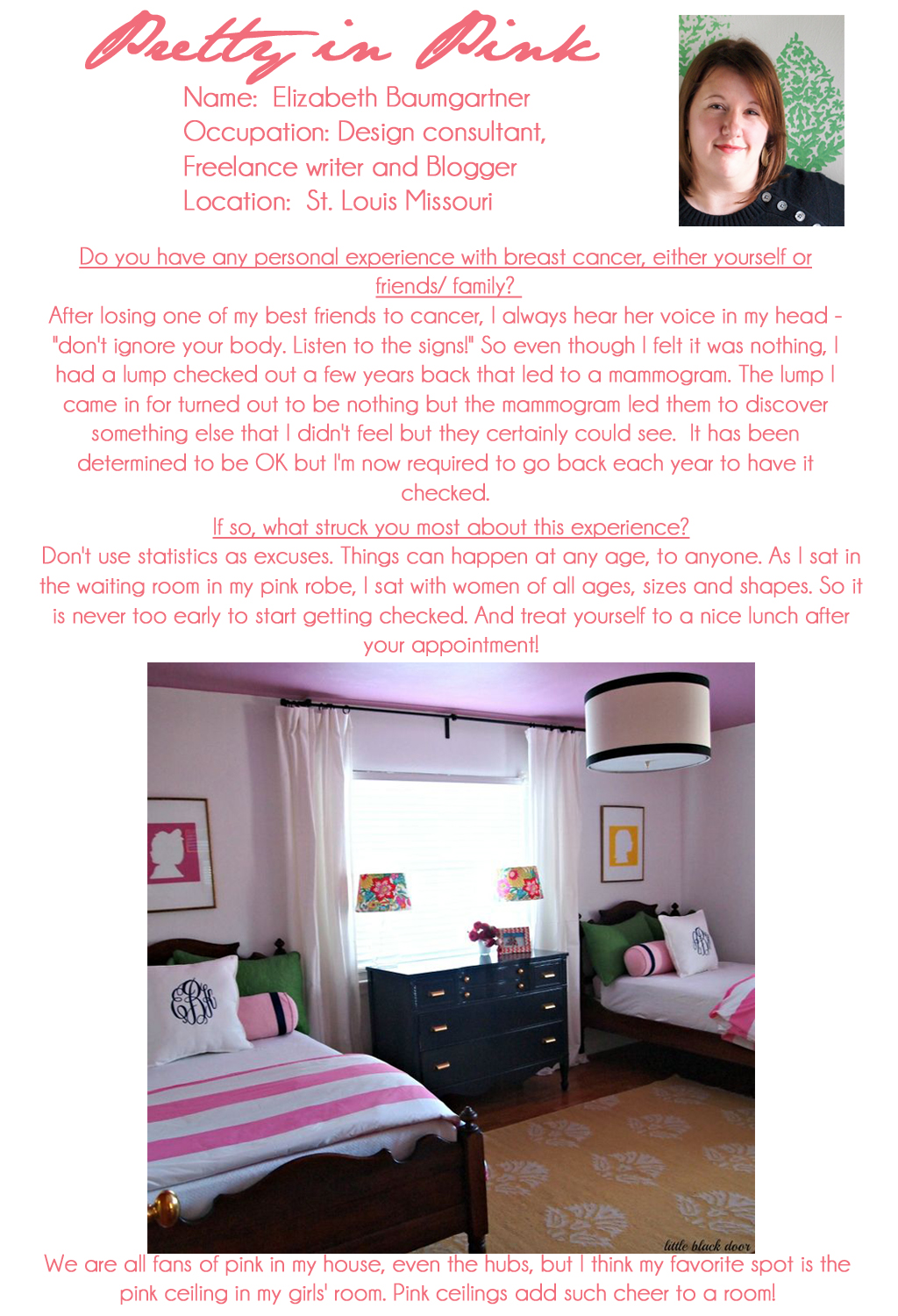 Thanks E for being the anchor and ending this series on such a high note!
It's been delightful and I am thankful to all of the participants for being a part of Pretty in Pink!  Thanks for opening up your hearts and homes to us.
In case you missed them:
Krystine Edwards of Living Pretty Styled
Christine Dovey of Bijou & Boheme
Erin Williamson of Design Crisis
Jenni D of Story of My Life & J Noel Photography
Sarah Stacey of Sarah Stacey Interior Design
Brittany Pigorini of Birch & Brass Vintage Rentals
Summer Hogan of Simple Stylings
Kirsten Stoddard of Triple Max Tons
Elizabeth Mollen of Stone Textile Studio
Kim West of Well Dressed Space
Beth Vanderkolk of Local Sugar
Mallory Fitzsimmons of Charming in Charlotte
Kelly LaPlante of Austin by Design
Now go eat some candy!
xo
Celine