Good morning, and welcome back to aquahaus!
It's Monday, and it's the last week of October, thus the last week of Pretty in Pink.
This has been a series near and dear to my heart because I've been able to learn so much about the participants; most importantly, the personal things that are not so pretty, and sometimes downright scary.  In bravely sharing these experiences, we learn more about breast cancer, and its unfortunate ubiquity and indiscrimination.  While we can't necessarily prevent it, we can be more proactive with our bodies and get early, regular screening.  We can also support one another.
And yes, it's also been very fun to see all the beautiful spaces with pink.
And speaking of beautiful spaces, this is the perfect segue to today's guest- the immensely talented and super sweet Sarah Stacey of Sarah Stacey Interior Design.
Sarah is suuuuuper talented.  I came across her work on Instagram, and basically quickly "liked" all of her pics.  I have been lucky enough to meet and hang out with Sarah and she is such a sweetheart.
I LOVE her work.
A recent project she has completed is this super awesome beach house in South Padre. I mean…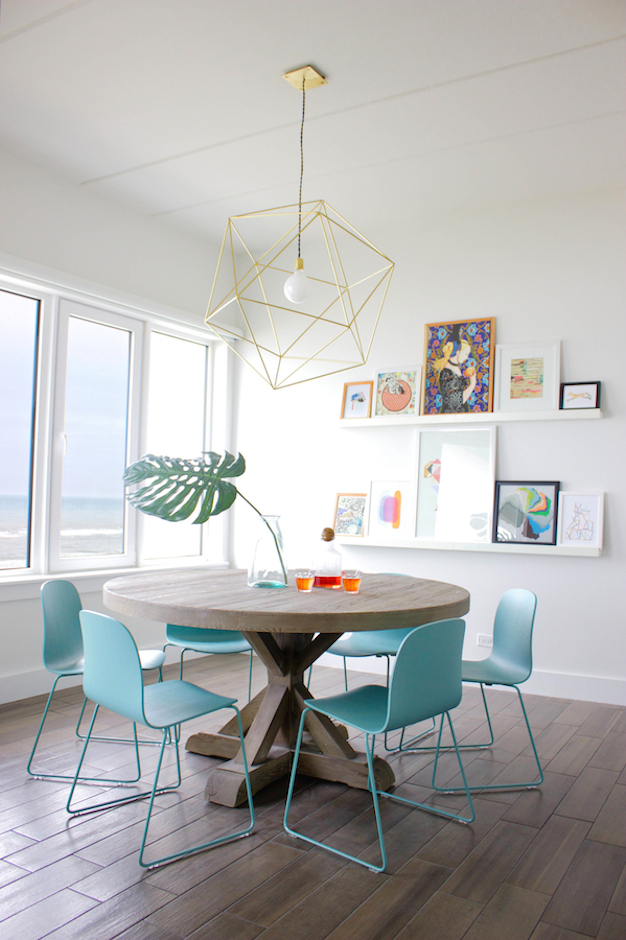 I would definitely play boardgames looking out at the ocean at that table.
And then there's this perfect living room with a beautiful pop of pink.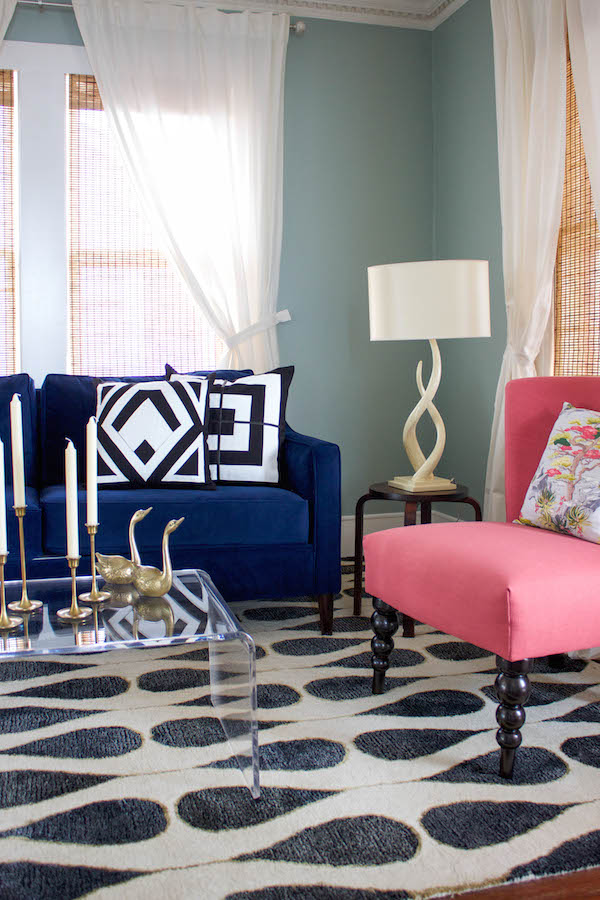 And also this gorgeous little girl's room in Austin.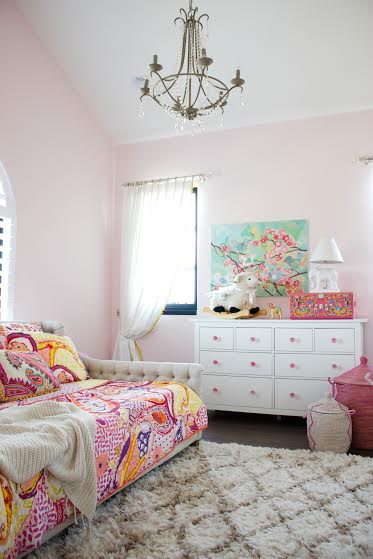 As a grown woman, I am so jealous of this room, and wish I could lounge in this beautiful, boho space.
Sarah is such a cool and laid back gal, and so easy to talk to.  I've so enjoyed getting to know her in Austin, and always enjoy her newest works.  Austin is lucky to have her!
Without further ado…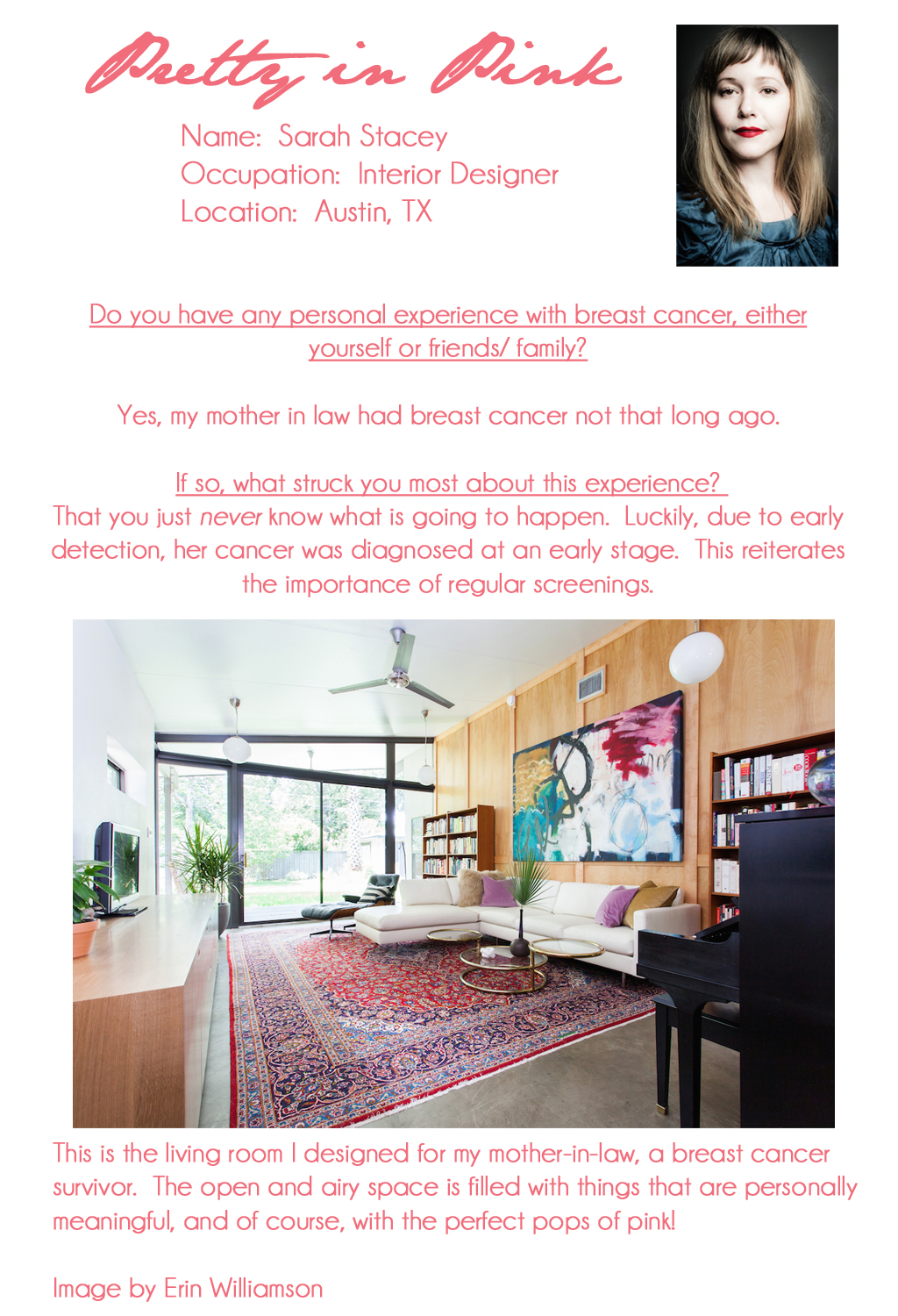 Thanks so much Sarah for spending time with us!! You are superb!
xo
Celine