It's Friday!  Friday is my favorite day, and to celebrate that, we have the gorgeous and talented Brittany Pigorini of Birch & Brass Vintage Rentals.
Brittany is a newcomer to Austin, but taking the city by storm.  She hails from CA, and brings that laid back, but stylish vibe to everything she does.  These days, that is founding and running her new event rentals and styling company.
To say she is talented is an understatement.  In a short period of time, she has amassed a collection of BEAUTIFUL items, and is styling up a storm.
Have you seen her recent feature in Bungalow Magazine?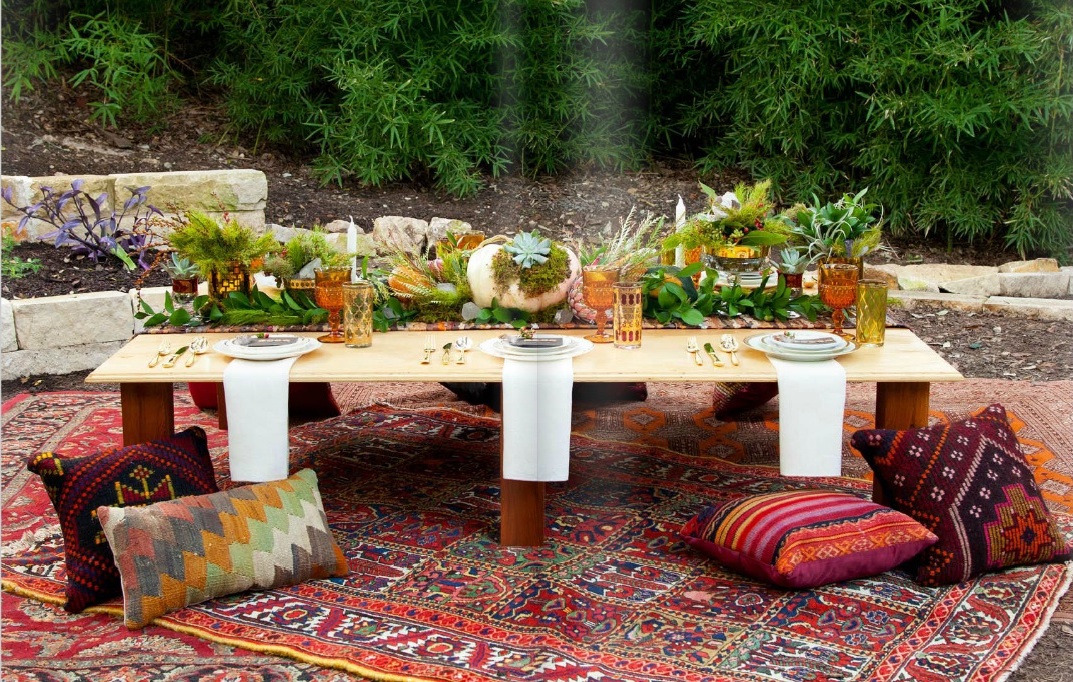 Image by Bill Sallans
I think the biggest part of her success is not necessarily her inventory, though it is insanely kickass; I think it's her.
When you meet her, you very quickly realize that past that gorgeous exterior (and yes, she is freakishly pretty), is a really nice, genuine, and sweet person.  She is very creative and responsible, and organized. She's thoughtful and kind, and over the past year, I've been lucky to call her a friend.
If you live in Austin, you should definitely be working with Brittany now.  I've been delighted to watch her business grow exponentially, and I'm definitely expecting huge things from her in the future.
I'm so happy she can share her experiences with us today, as well as her favorite pink items from her vast inventory.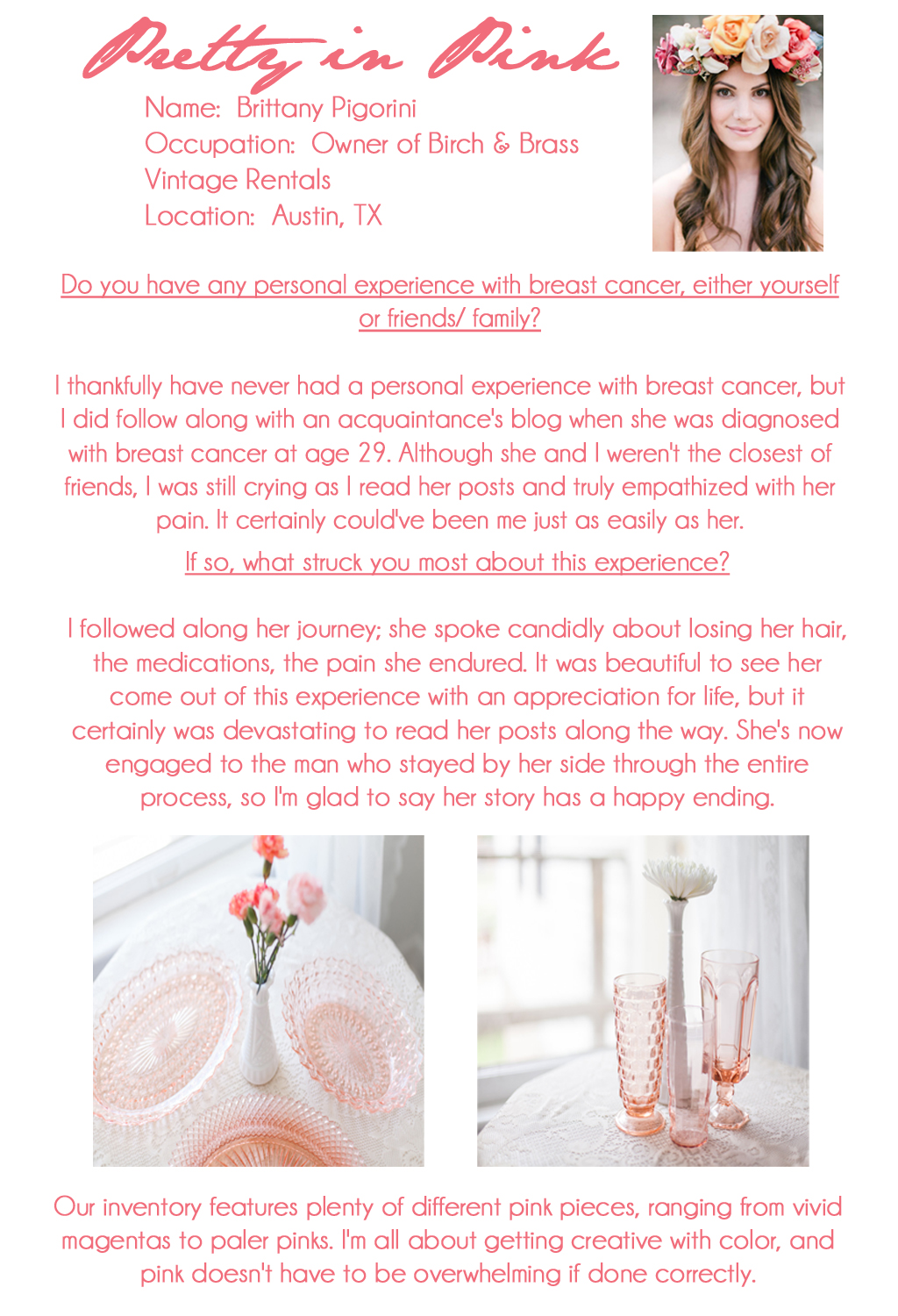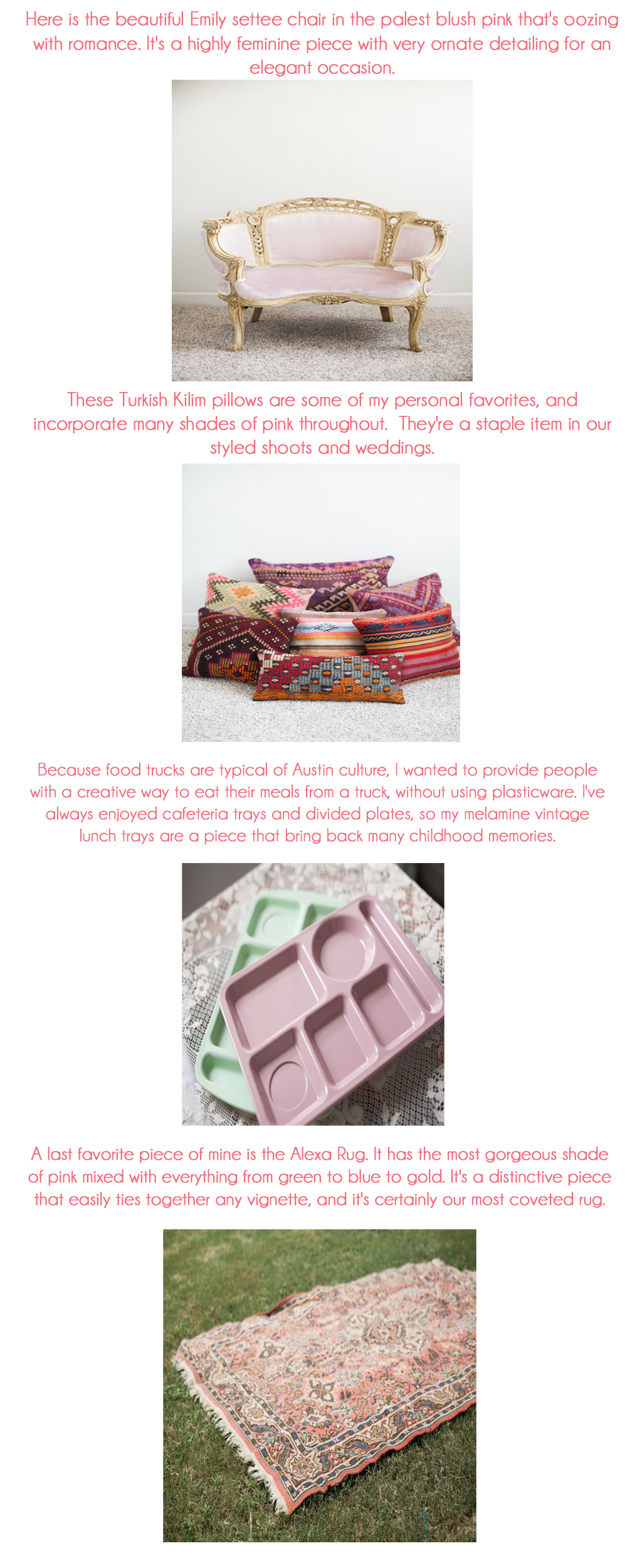 Brittany, you are awesome! Thanks for spending time with us, and we are long overdue for Happy Hour!
xoxo
Celine