Hello interweb friends!
How are you? Welcome back to the One Room Challenge hosted by Calling It Home, a super fun, and yet crazy endeavor to re-do a space in 6 weeks.
As we can still enjoy temps in the 80's here in TX, naturally, I decided to make over another outdoor space, my rooftop decks.
Before we get into the nitty gritty, did you per chance catch my street's feature on Camille Styles yesterday? My rad neighbors and I threw a kickass progressive party, in which we traveled from one house to the next for each dinner course. We got pretty buzzed at the end, as you can see, since it ended with karaoke!!
If you haven't yet, please check it out! I'd love to hear your thoughts!
Here's a shot of me serving the olive oil with candied blood orange cake I made for dessert!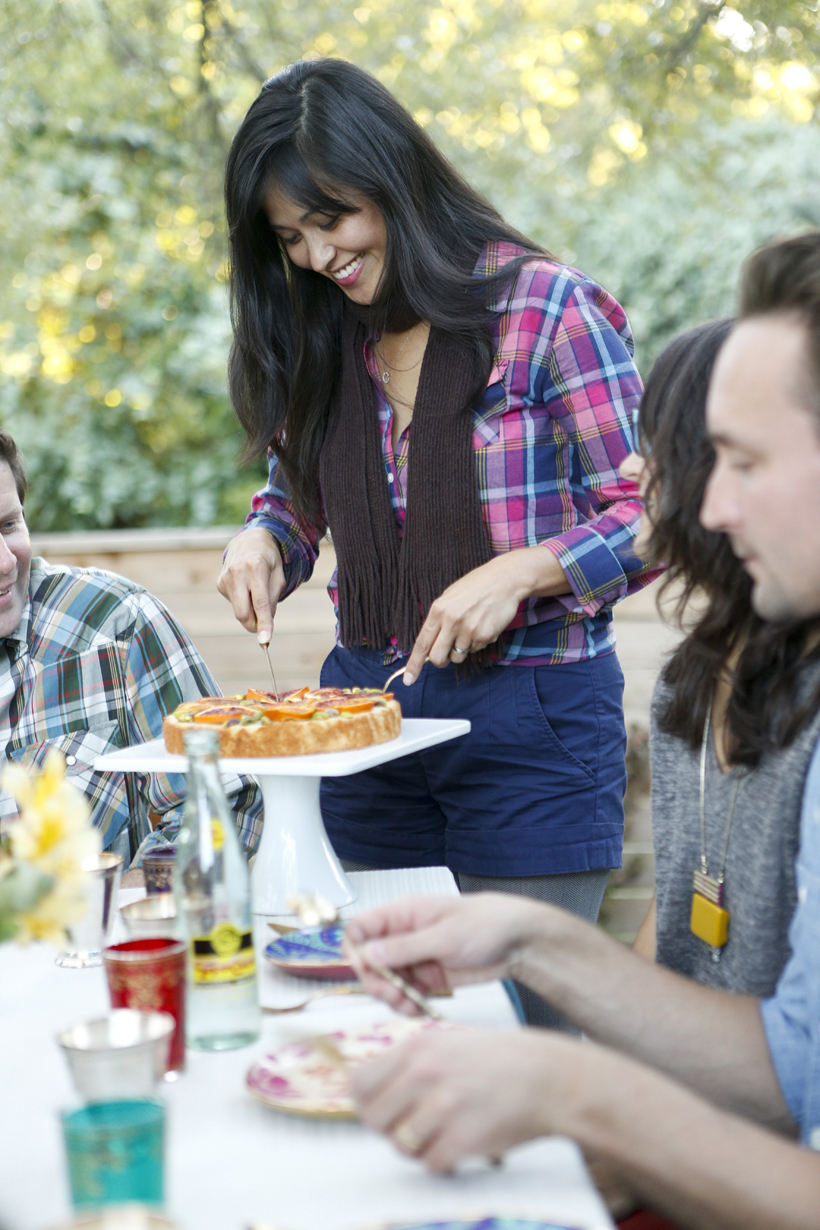 image from Jess Attie
Okay, back to the lecture at hand… (shout out to Snoop!)
So this week was a mixed bag. I did get some stuff done…
I semi- assembled (Macgyvered) a cable system that will serve as the scaffolding for my mosquito net canopy.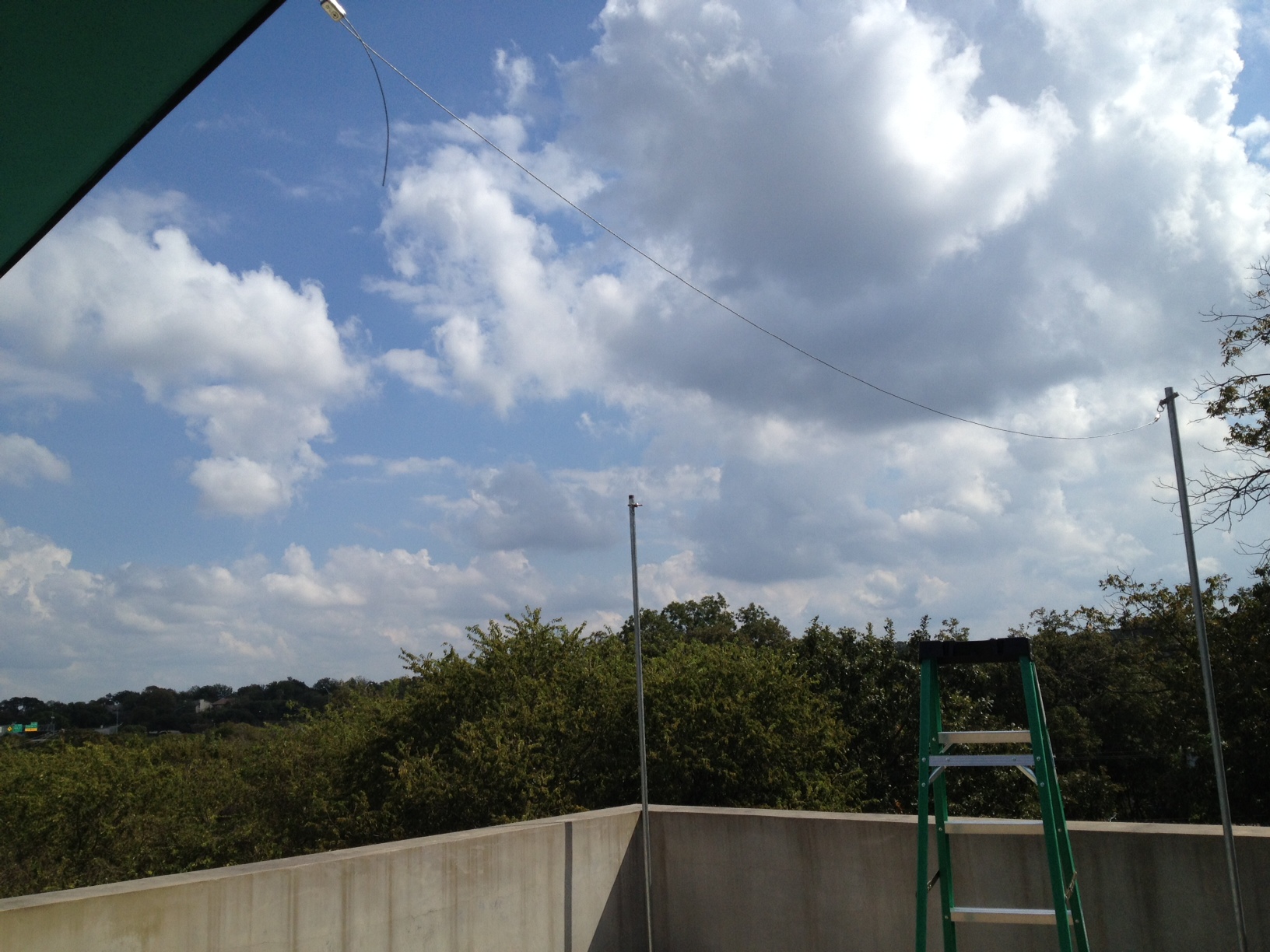 My military cots arrived, and no, we're not running the M.A.S.H. hospital.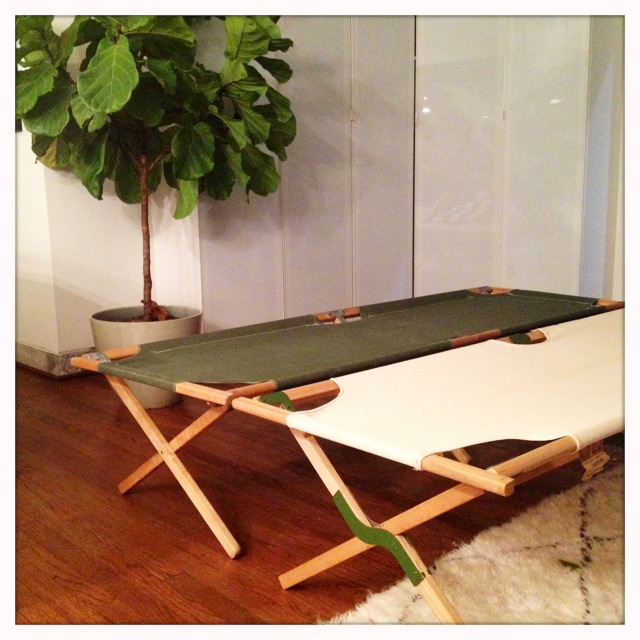 They are badass. And comfy.
Is it weird that they don't match? Buying vintage is hard. #firstworldproblems
Oh and speaking of hashtags, [insert yours here]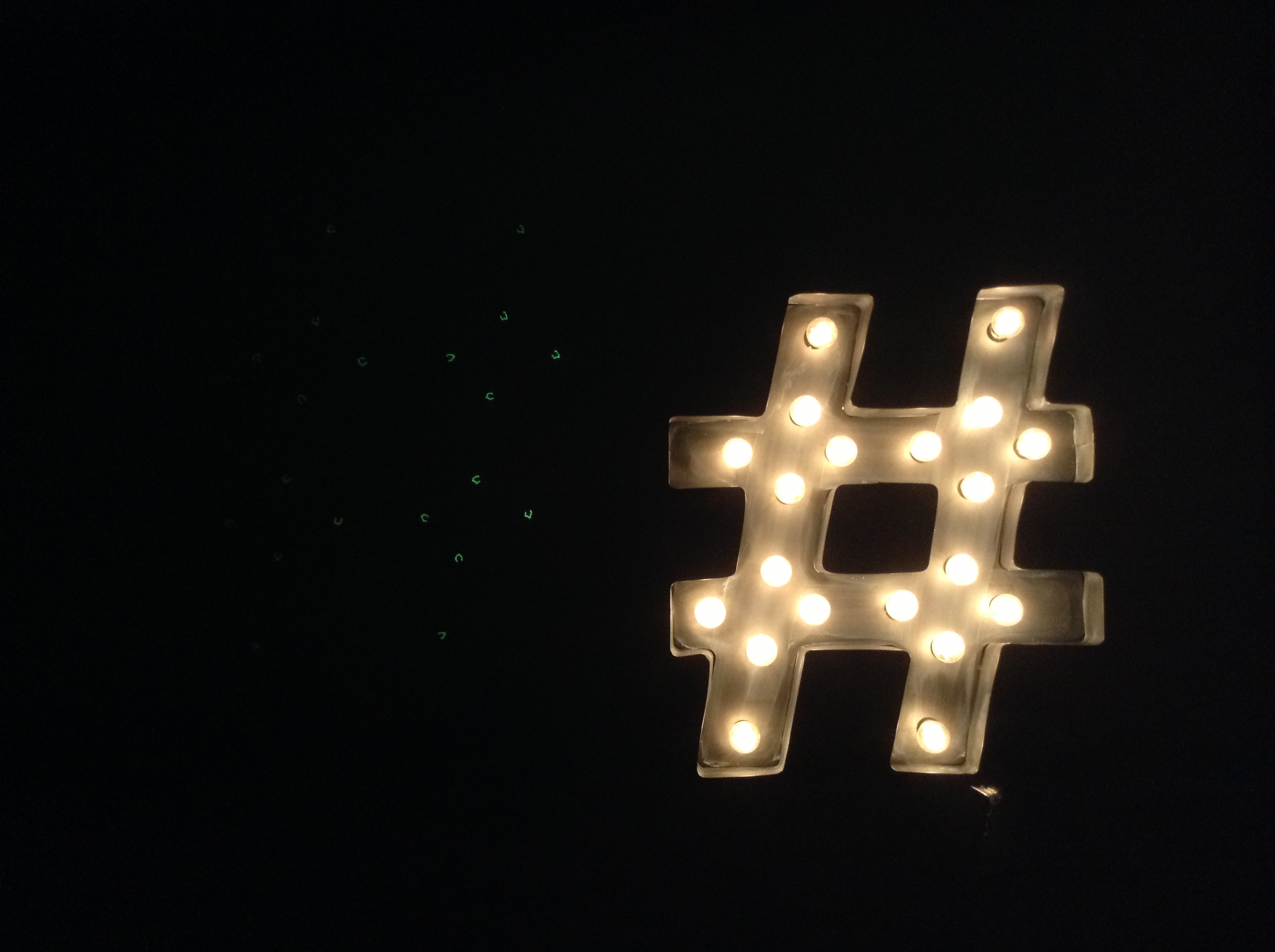 Gonna make a sweet party sign at night.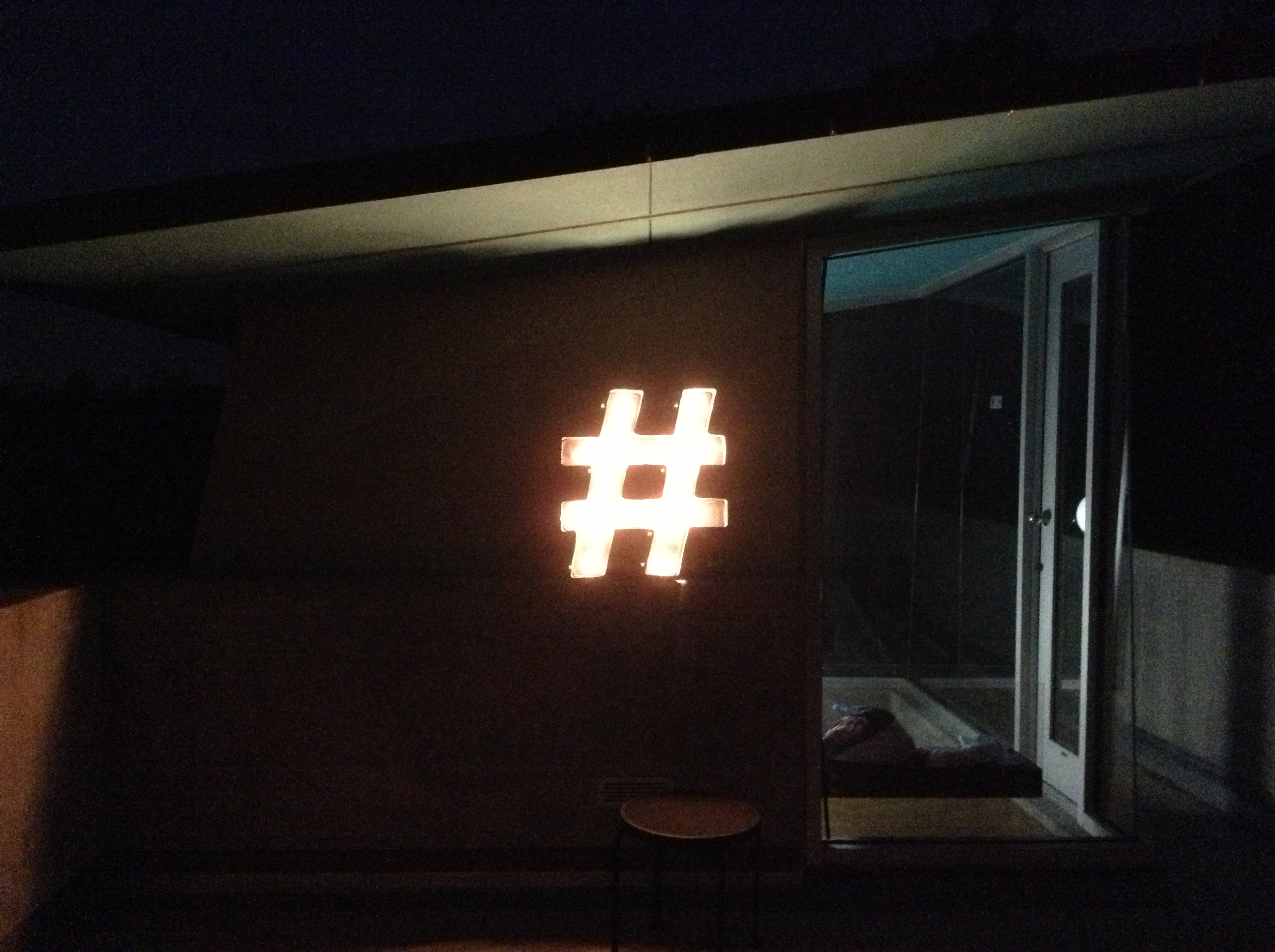 Hmm…what else did I buy?
Oh yeah…a lot of this.  Artificial boxwood.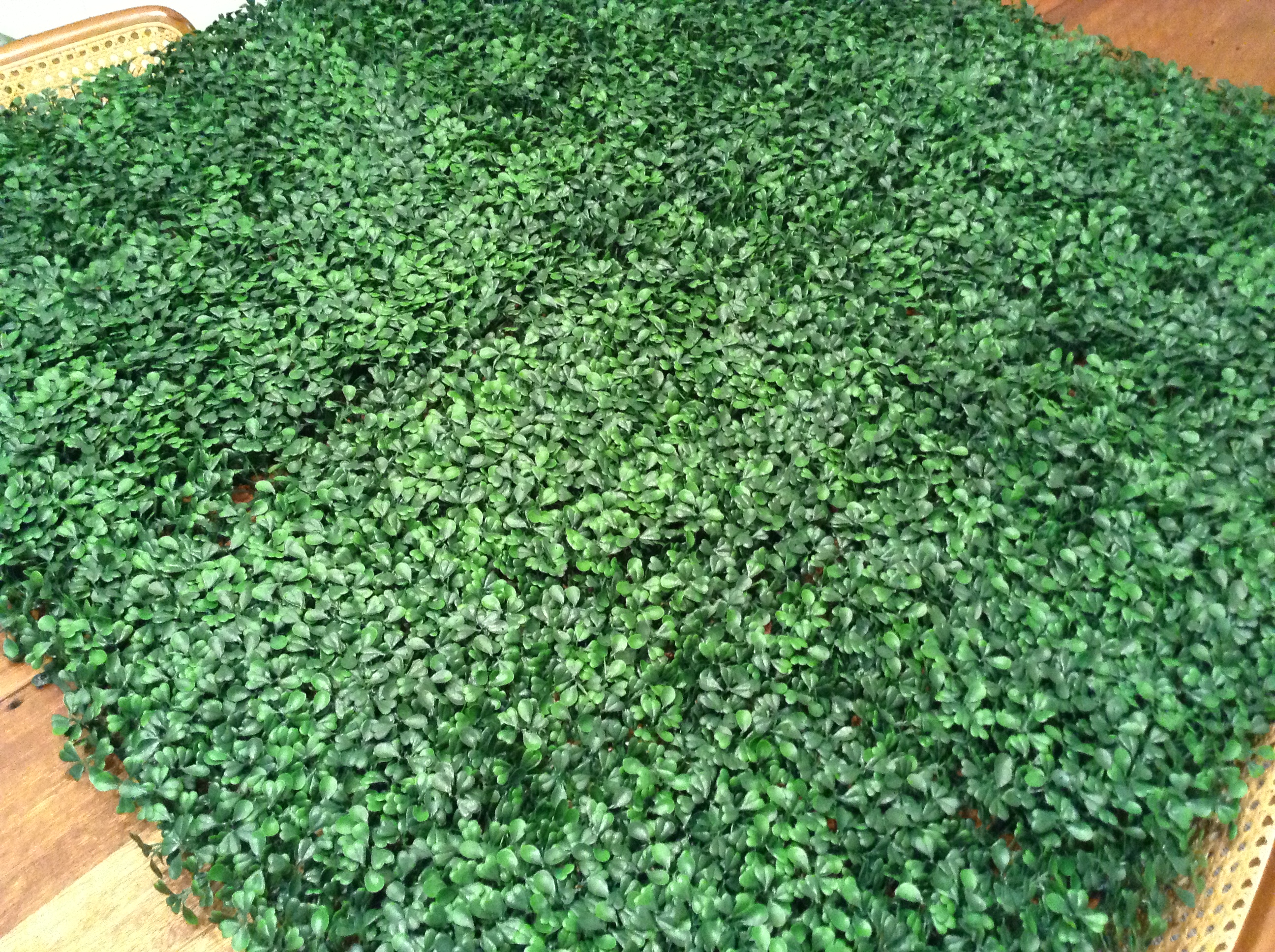 I'm insane. I decided to go with somewhat of a palm springs vibe. Palm Springs meets Marfa?
Stay tuned to see what I do with that.
And so naturally, I needed some classic black & white striped stuff. So I picked up a couple of pillows at Ikea.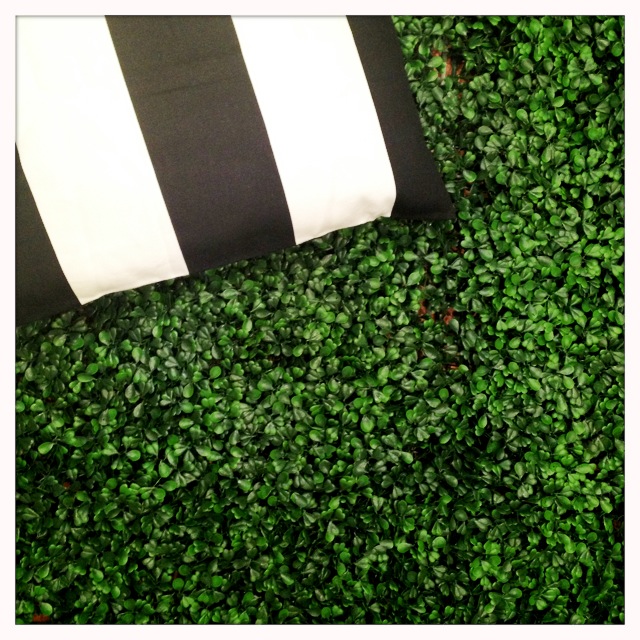 I also bought many of these delightful planters and small plants because what rooftop garden is complete without some greenery? (that I will surely kill 2 weeks later)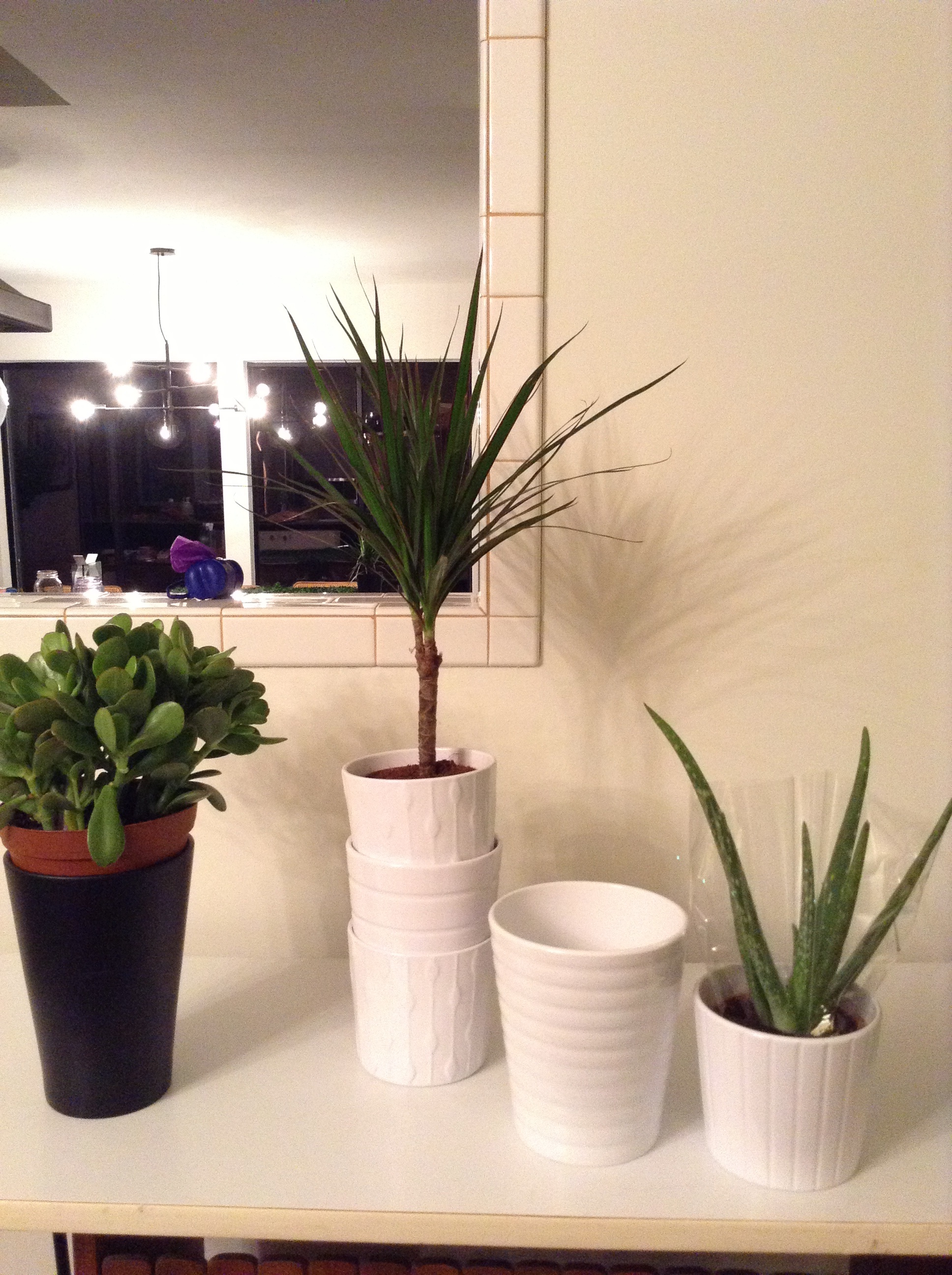 Cons this week:
-The mosquito netting is still kicking my ass, and I may fail miserably.
Con next week:
-I have to go out of town this weekend, so little progress will be made.
We shall see…
Now go check this awesomeness out!
Holla!
xo
Celine