Happy Friday!  Friday is my favorite day, even more than Saturday.
Everyone is in a good mood and you have the promise of the whole weekend in front of you…
To get you in that excited mood, and jump start your fun weekend, I'm happy to introduce one of the most fun people I know- Kim West of Well Dressed Space.  She is a firecracker!  She is an amazing designer by way of the fashion world in New York, which also explains her fierce personal style.  Never have I seen a woman look so good despite almost never wearing heels!  She is seriously hilarious and having cocktails with her is always a delight.
If you live in Austin, and attended last year's Tribeza Interiors tour, I'm sure you wanted to move into her house straight away. She has cojones! and the ability to deftly use color in her spaces.
She's pretty, funny, smart, and talented.  #quadruplethreat
I'm definitely a fan girl and I'm so happy to introduce her to you….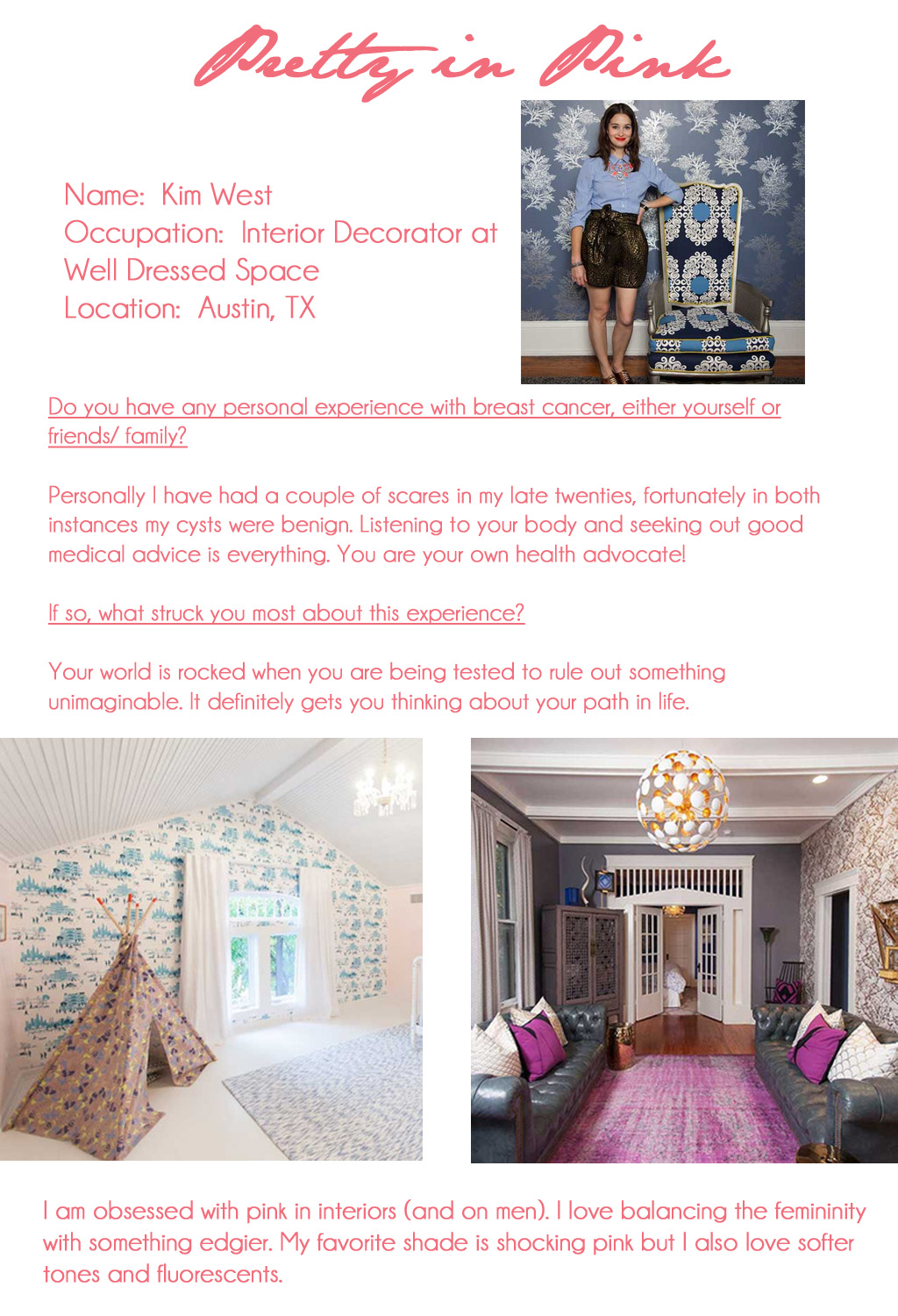 I mean?  Pink at its finest.
Thank you so much Kim, for spending your Friday with us, and for generally being so kick-ass!
xo
Celine
Please come back next week as I will have more fantastic guests to this series.
In case you missed them:
Pretty in Pink- Beth Vanderkolk
Pretty in Pink- Kelly LaPlante