Happy humpday!
No better way to move through the mid week blues than to chat with today's Pretty in Pink guest- Beth Stockwell Vanderkolk.
Ever meet someone, and then feel like you've known them forever?  Ever #girlcrush someone?  That is Beth for me.
Funnily enough, we went to high school down the street from each other, but didn't meet until recently.  Those common experiences from our hometown, and her general awesomeness have made us fast friends.   It also doesn't hurt that we both love fuzzy white dogs, happy hour, and oysters on the half shell.
By day, she is the community manager at InVision, and at night, she is a blogger for Local Sugar, which explains why she knows and is at every new, hip hop happening spot in town.
Beth has AMAZING style, and I'm so excited for her to share her experiences and some snippets from her gorgeous new home.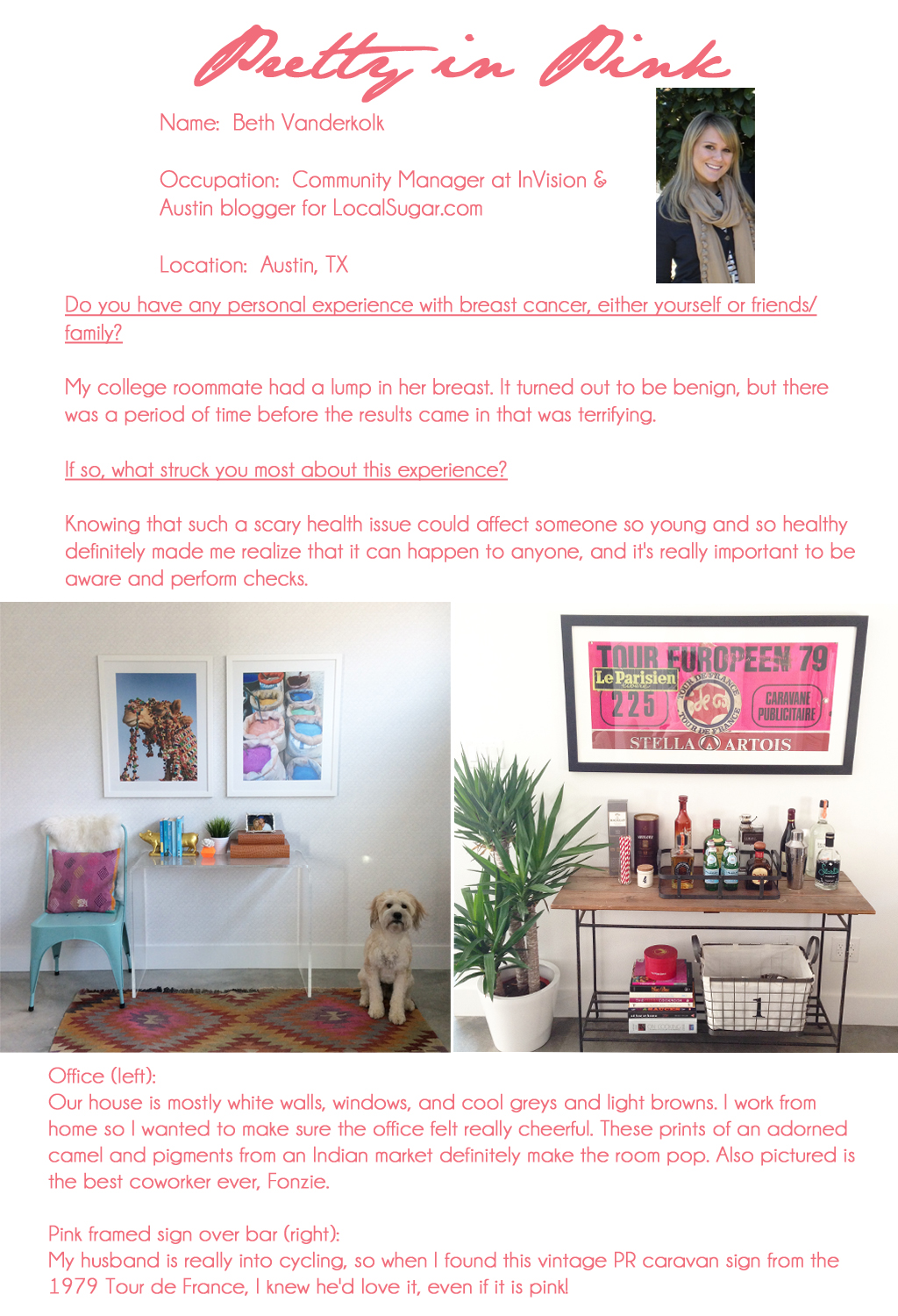 Thanks again Beth for spending time with us!  You're the best.
xo
Celine