I'm so excited to introduce our first guest of the new Pretty in Pink series-  the extraordinary Kelly LaPlante.
She does everything.
Kelly is an amazing Austin based designer, by way of LA and SF, and pens the wonderful Austin By Design blog.
She is also a mom, and in her spare time, organized this year's inaugural DIFFA Austin Picnic by Design.  (Yeah, in her spare time).
She is also a partner in the amazing new eatery- Odelay coming to North Austin next year.
She is truly an effervescent, bubbly person, with such a pioneering spirit, and I'm lucky to call her a friend.
I've asked each guest to please share their experiences with breast cancer, either personally or as a supporter.  I've also asked them to share a space either in their home, or a completed project which incorporates some pink.
Without further ado…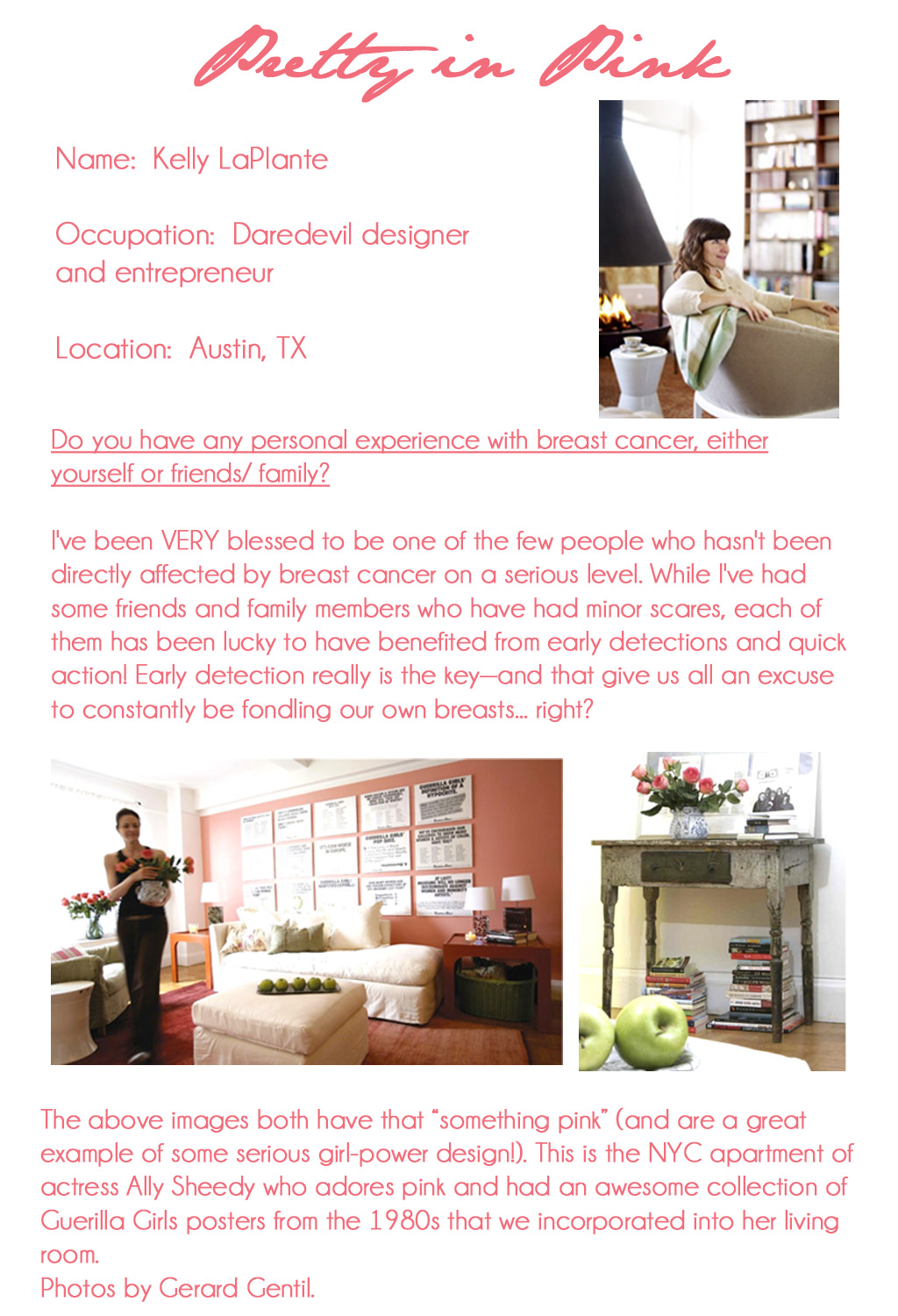 Thanks so much Kelly!
Please check out Kelly's blog and portfolio for inspiration and general delight.
xo
Celine