Hi again long lost bloggie friends. I am so sorry for my lack of posts. Life happens I suppose.
Well, I am super excited to break my blog hiatus with resumption of the One Room Challenge. If you don't know about this, this awesome blogfest consists of 20 design bloggers that make over a space in 6 weeks. It is even harder than it sounds, and yes, that already sounds hard.
I am linking in on Thursdays and it is great fun.
For those of you new to my blog, I live in the great state of Texas, in the even better city of Austin. Austin is truly my utopia. My husband and I moved here from Portland, OR 2.5 years ago because I wanted to come back to my home state. I'm an oncologist and treat breast cancer. (Shout out for breast cancer awareness! It's October after all. Wear pink!) When I'm not doing that, I buy vintage furniture and perpetually re-decorate my house.
Last go round, I made over my pool house.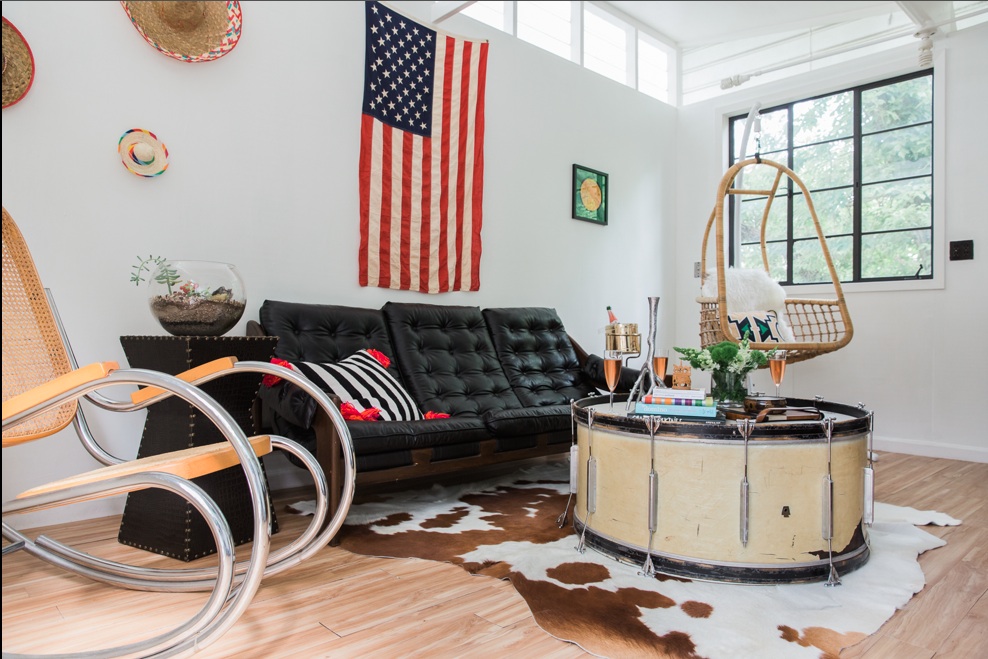 It served us well over the summer.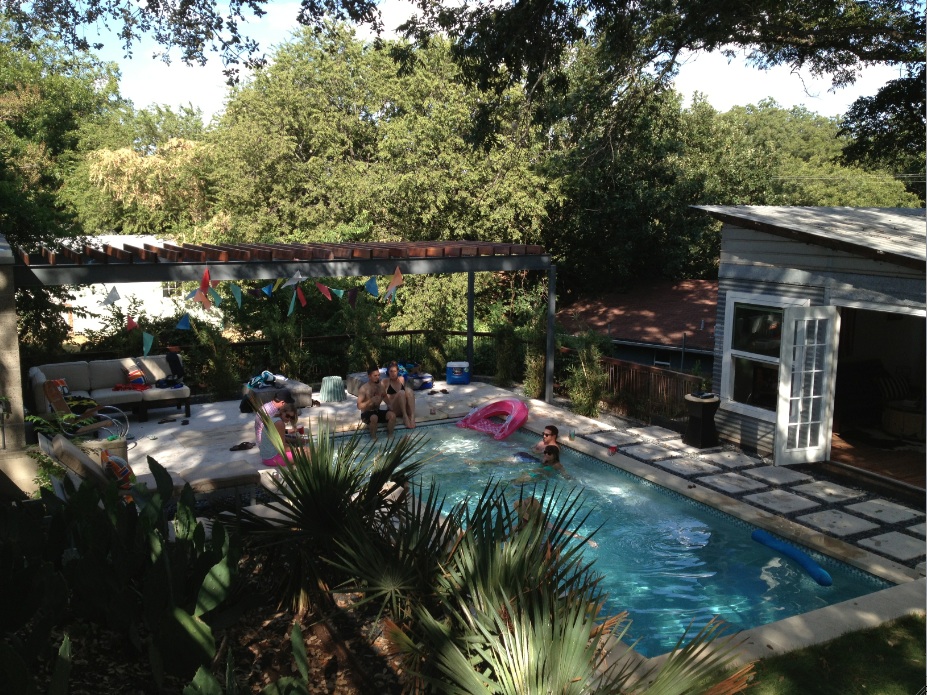 But as the temps cool (it was in the low 90's today), and we move into fall (It is October!), we need another outdoor space to hang out in.
Ha, yes. I'm an abomination to this challenge, as I will be doing yet ANOTHER outdoor space. It's not that the indoor of aquahaus is done, but really, this space needs to be tackled.
Without further ado, let me introduce you to the space- our roof deck. Our house has a rooftop deck. Yes, very cool.
When I think of rooftop decks, I think of cool hip hotel roof lounges.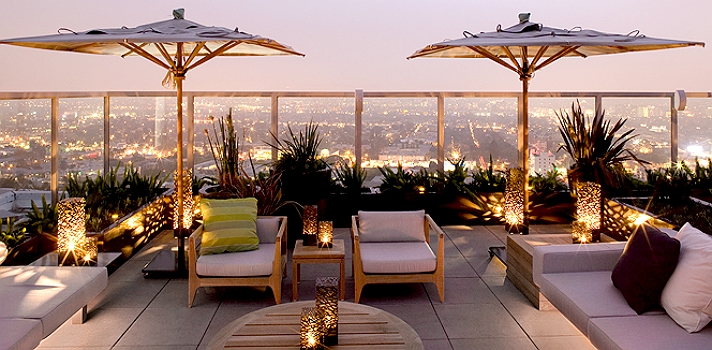 Mine is anything but.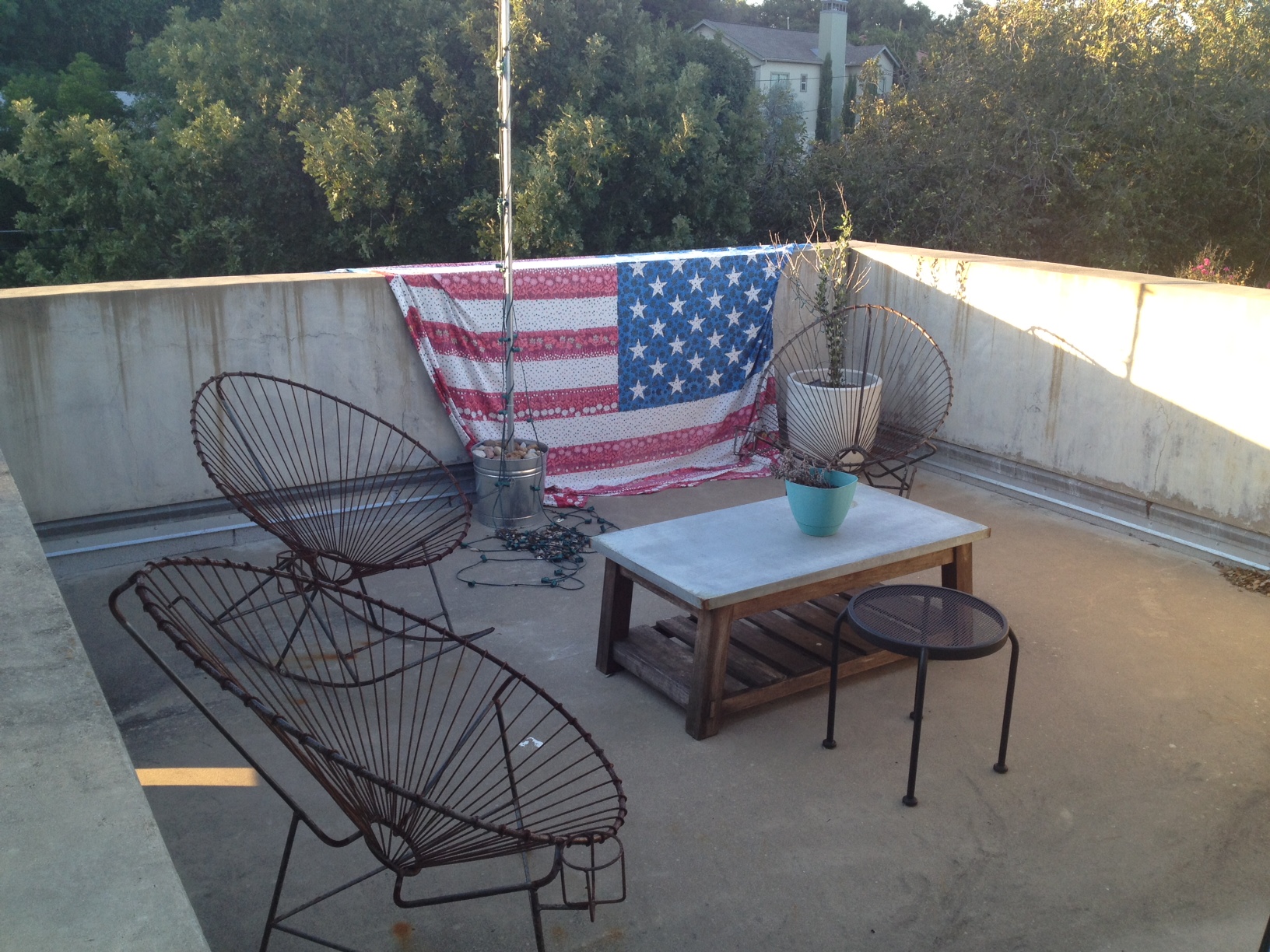 I mean, it's not horrible. There are some good bones to work with, but it's not lounge-worthy.
Check those sad Christmas lights, the dead lemon tree, the backwards flag…
It truly is so backwards.
Looking closer, the Acapulco style chairs are rusted.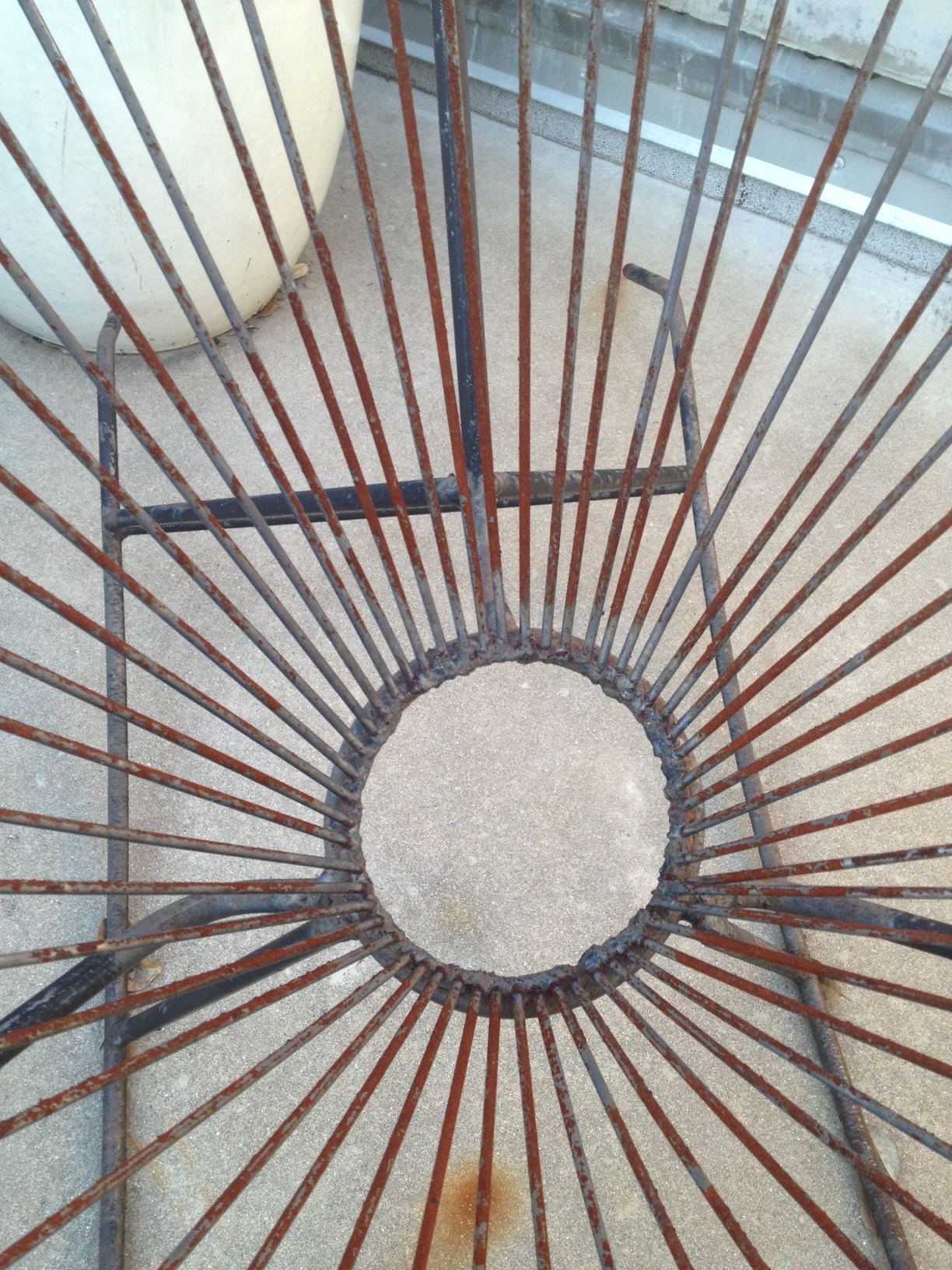 I don't want to have to get an early Tetanus shot.
To rectify the situation, I do have somewhat of a plan… but not a fancy schmancy mood board to show you. (I don't have those types of skills)
Here are some of the elements I plan to incorporate:
– Fix chairs (duh)
-Add plants in planter boxes.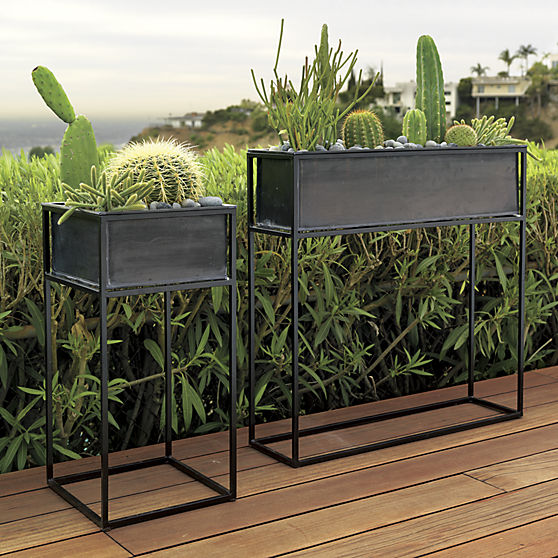 -Use this pattern somewhere.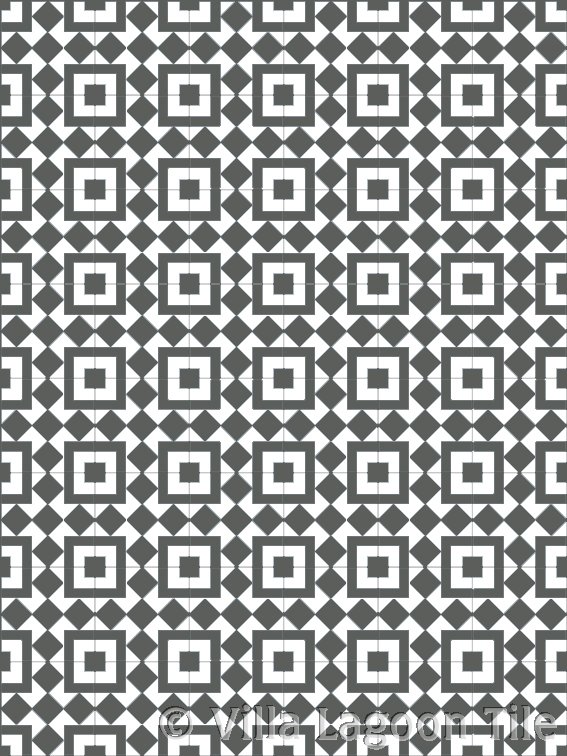 -Provide shade with a sun sail.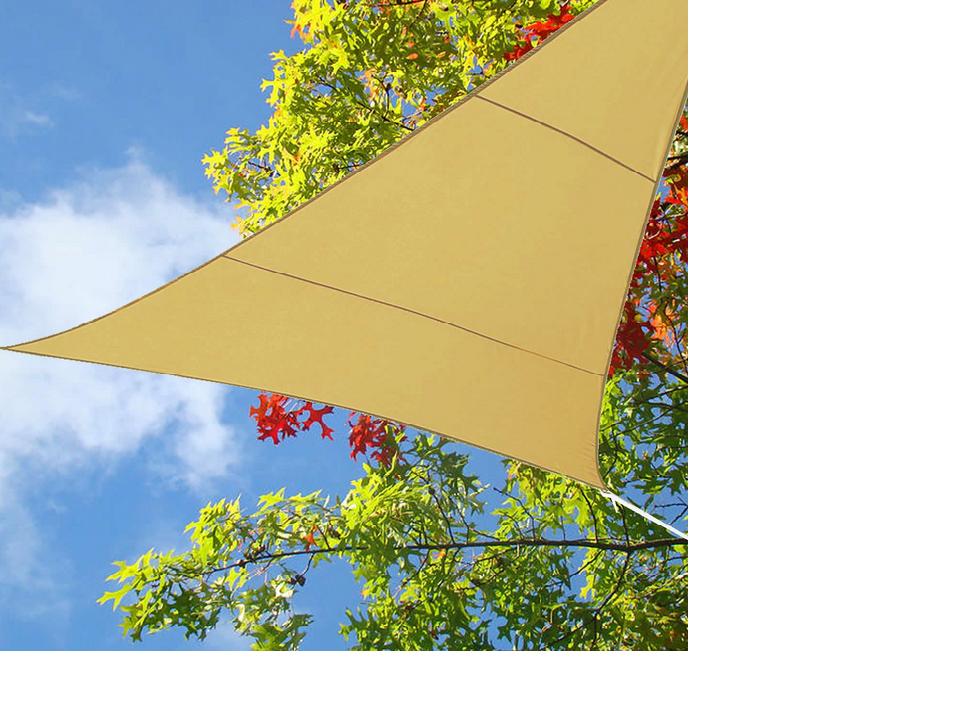 -Incorporate some kind of lighting.
-Add bar cart (duh).
Sounds easy enough, right?
Right.
NO, NOT RIGHT.
NOT RIGHT AT ALL.
Because much like The Shining….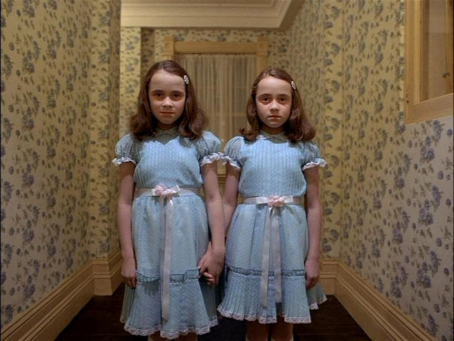 There are 2 evil twins.
Welcome to Roof Deck B. #firstworldproblems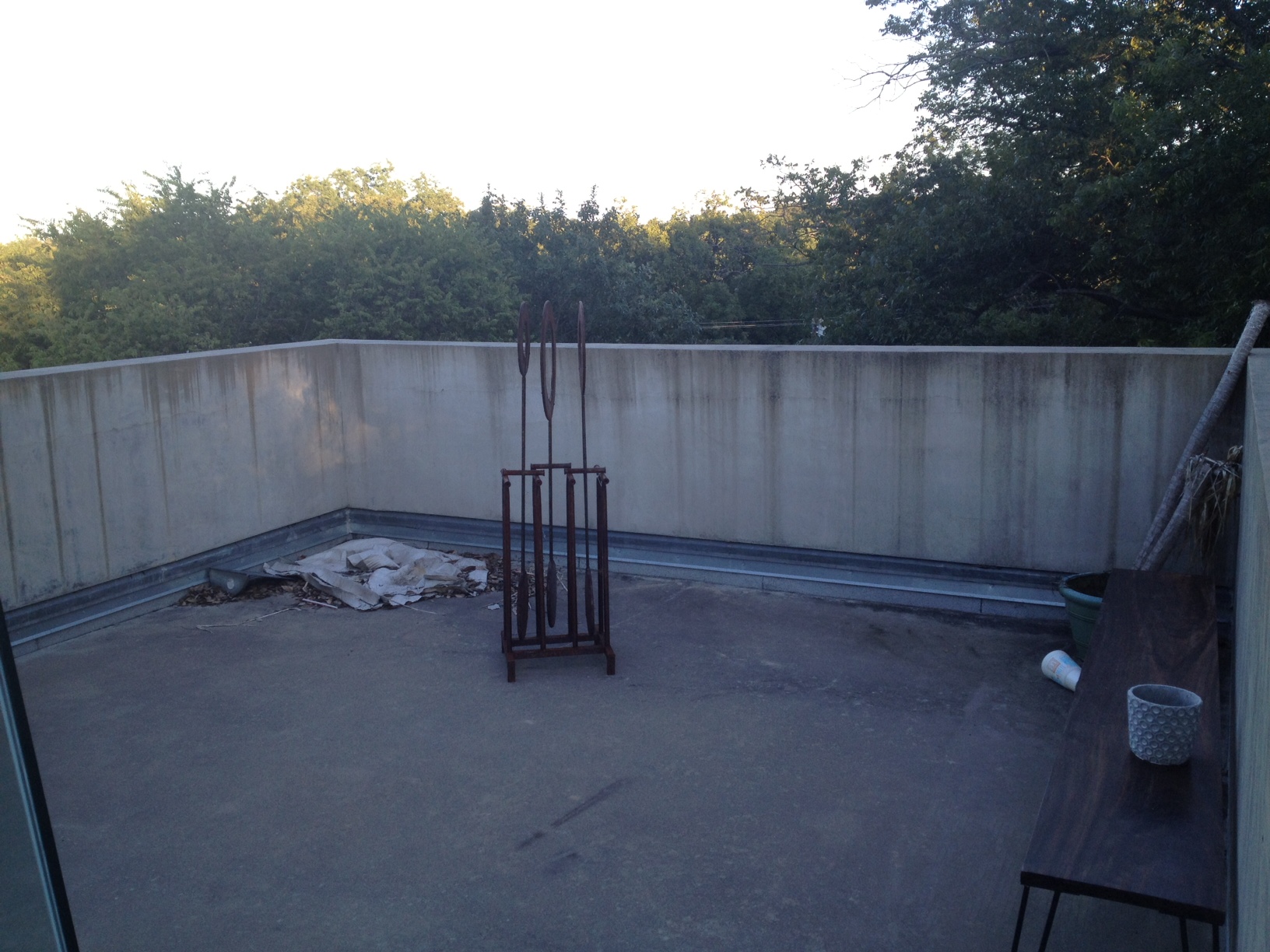 It's a wasteland of accumulated leaves and rust.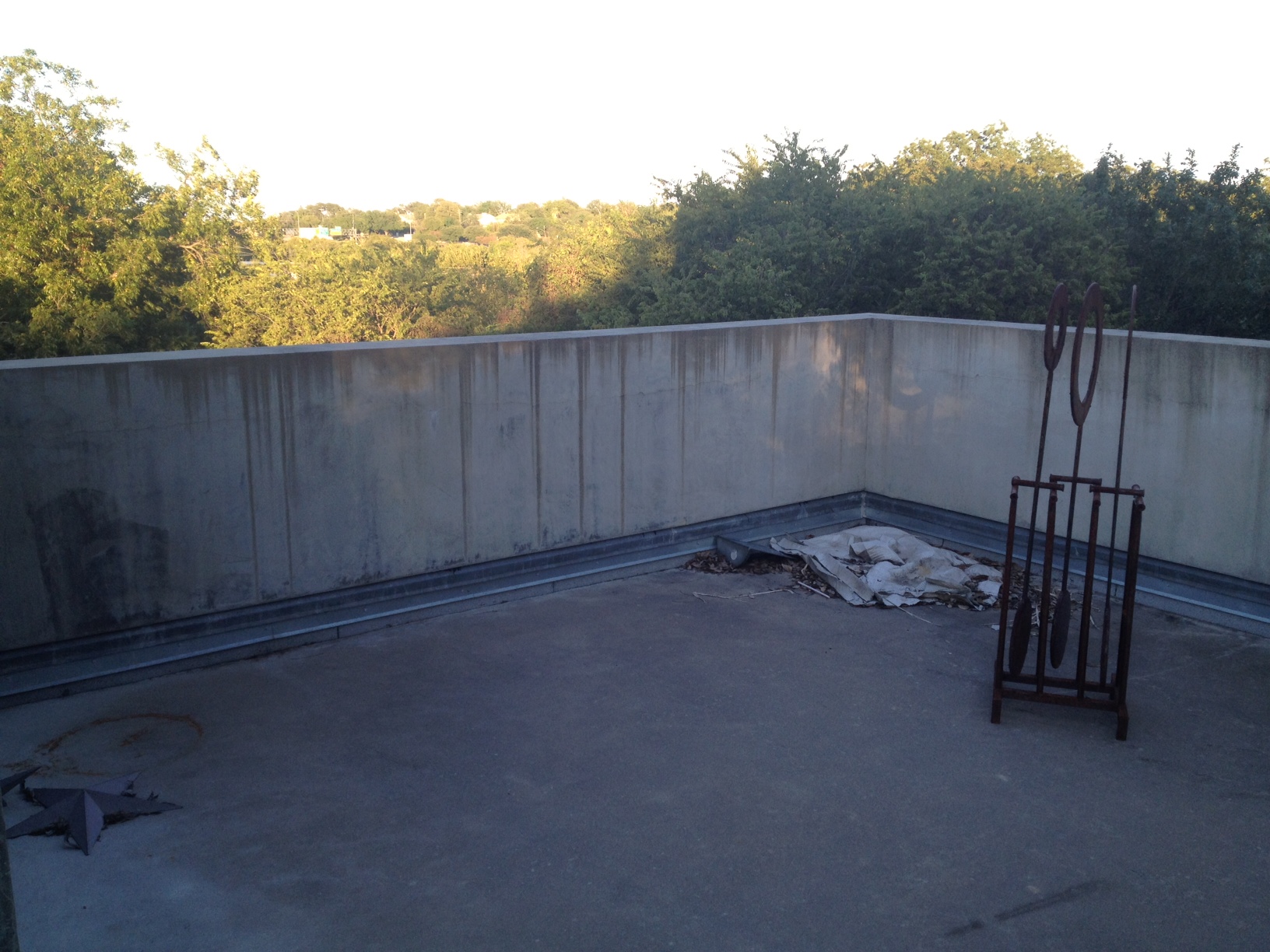 But the architecture up here is nice, so I need to make something of it.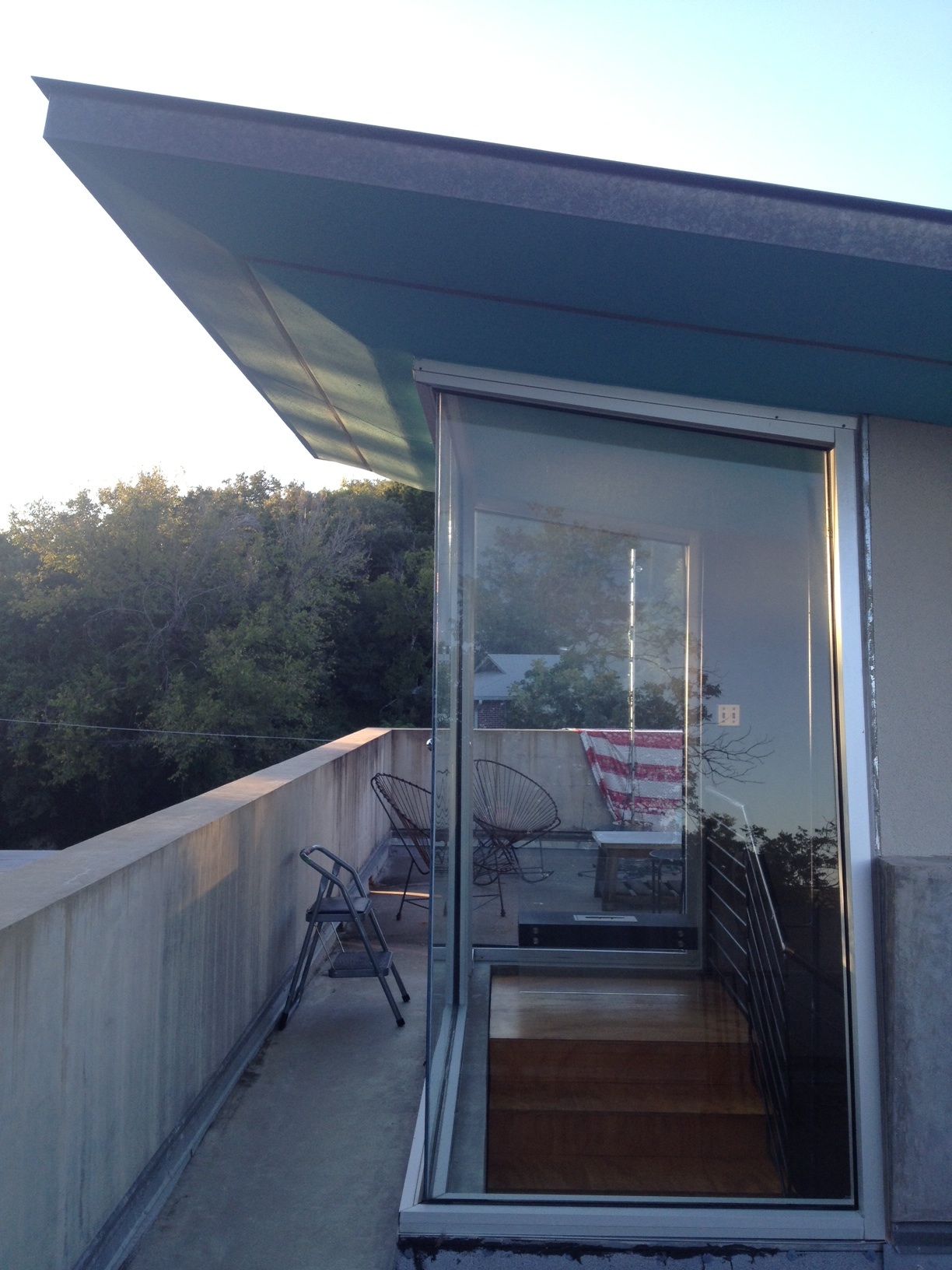 Those who know me, know that I am a big fan of cocktails, with a botanical slant.
What better to do with this space but grow an urban rooftop garden? I need to grow my own herbs- mint, basil, sage, rosemary.
And maybe some veggies too.
Some inspiration: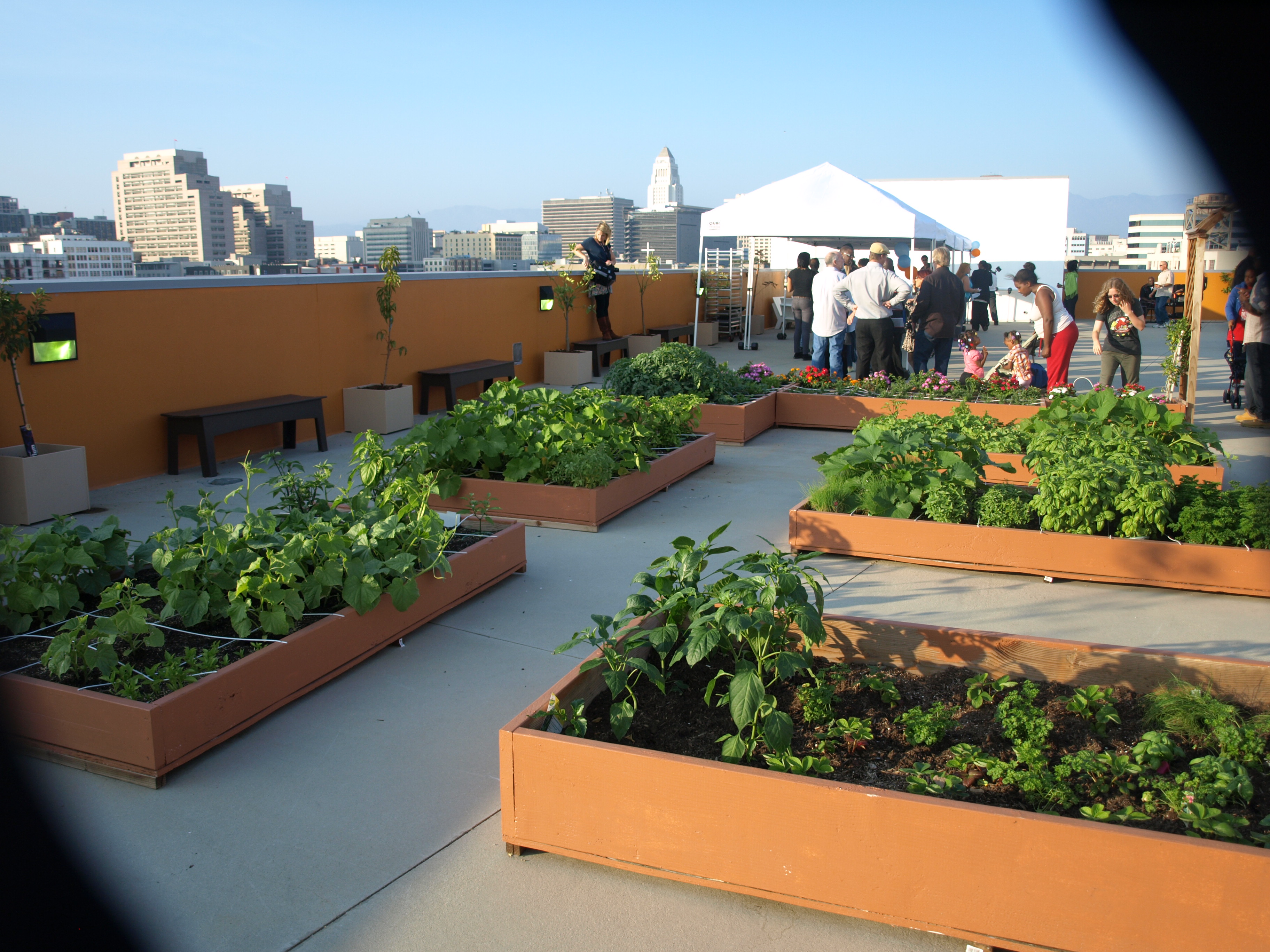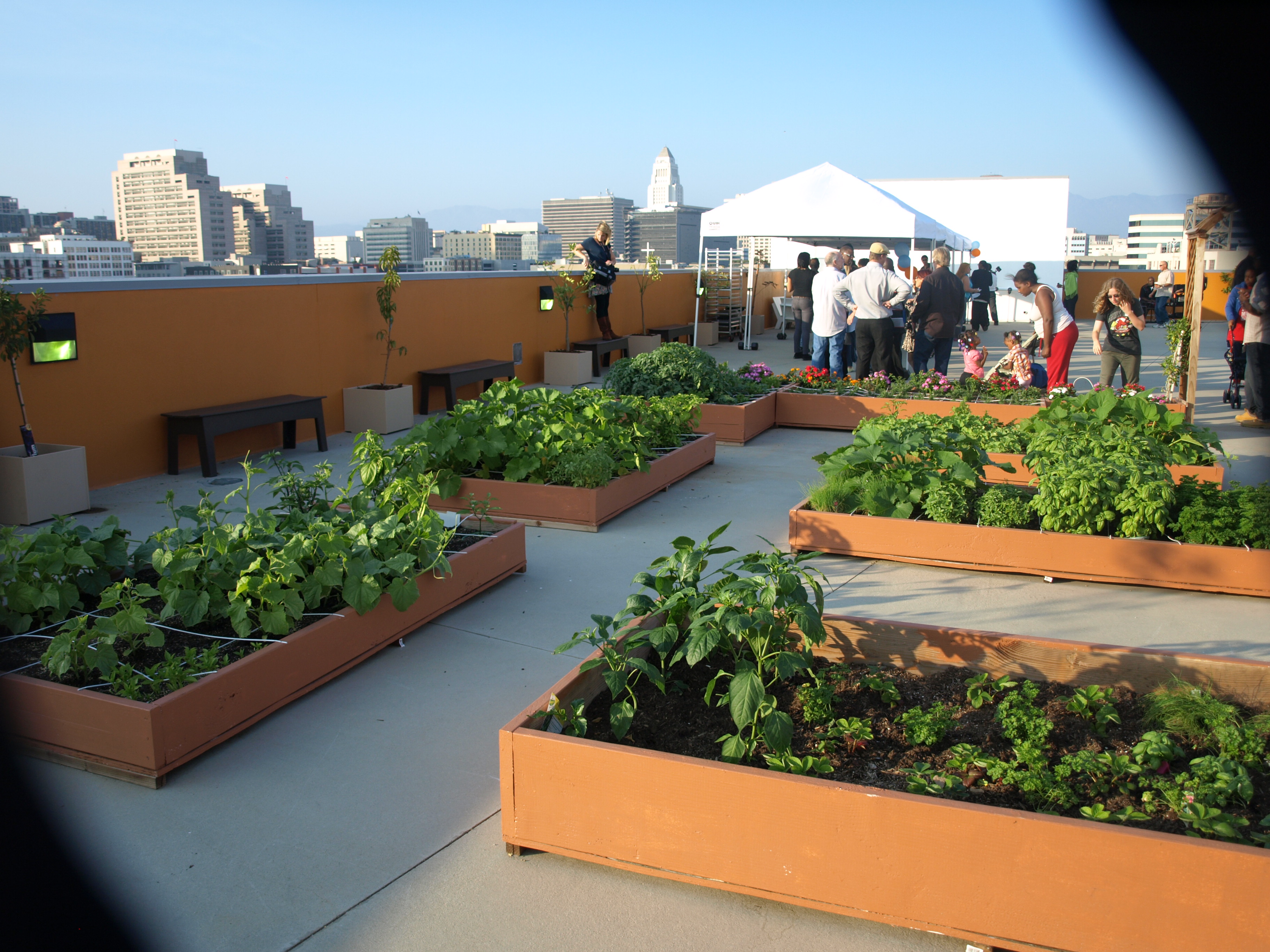 I can only hope it will have some semblance of this awesomeness.
Well, wish me luck.
Too many aspirations, too little time.
Please check back here to view all of the other linking participants projects. (Do this only if you are willing to fall into a rabbit hole of awesomeness).
Holla!!
Celine