Isn't that the truth?
After last Thursday's One Room Challenge Reveal, I couldn't leave well enough alone.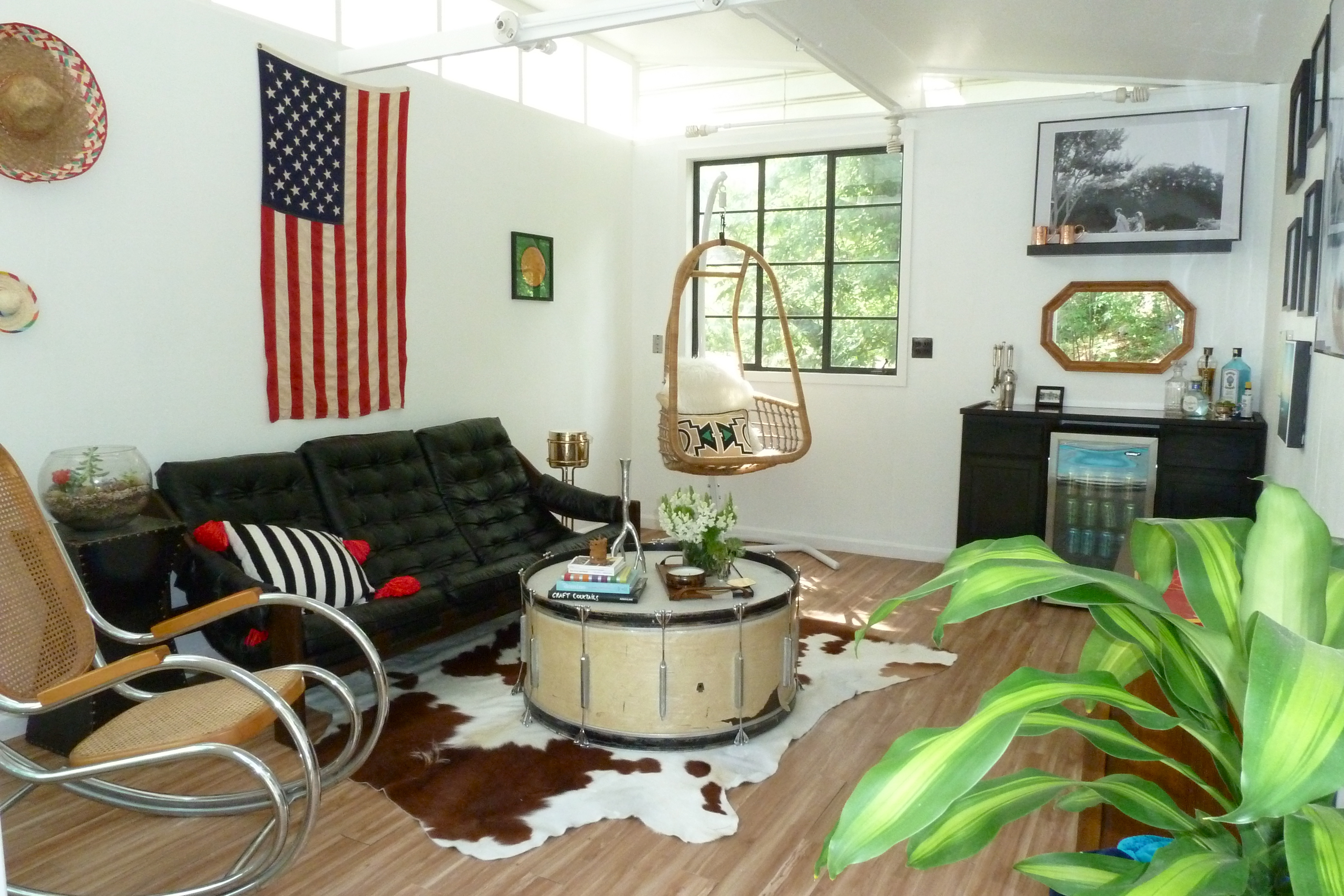 Despite this being a great wall to display my macrame,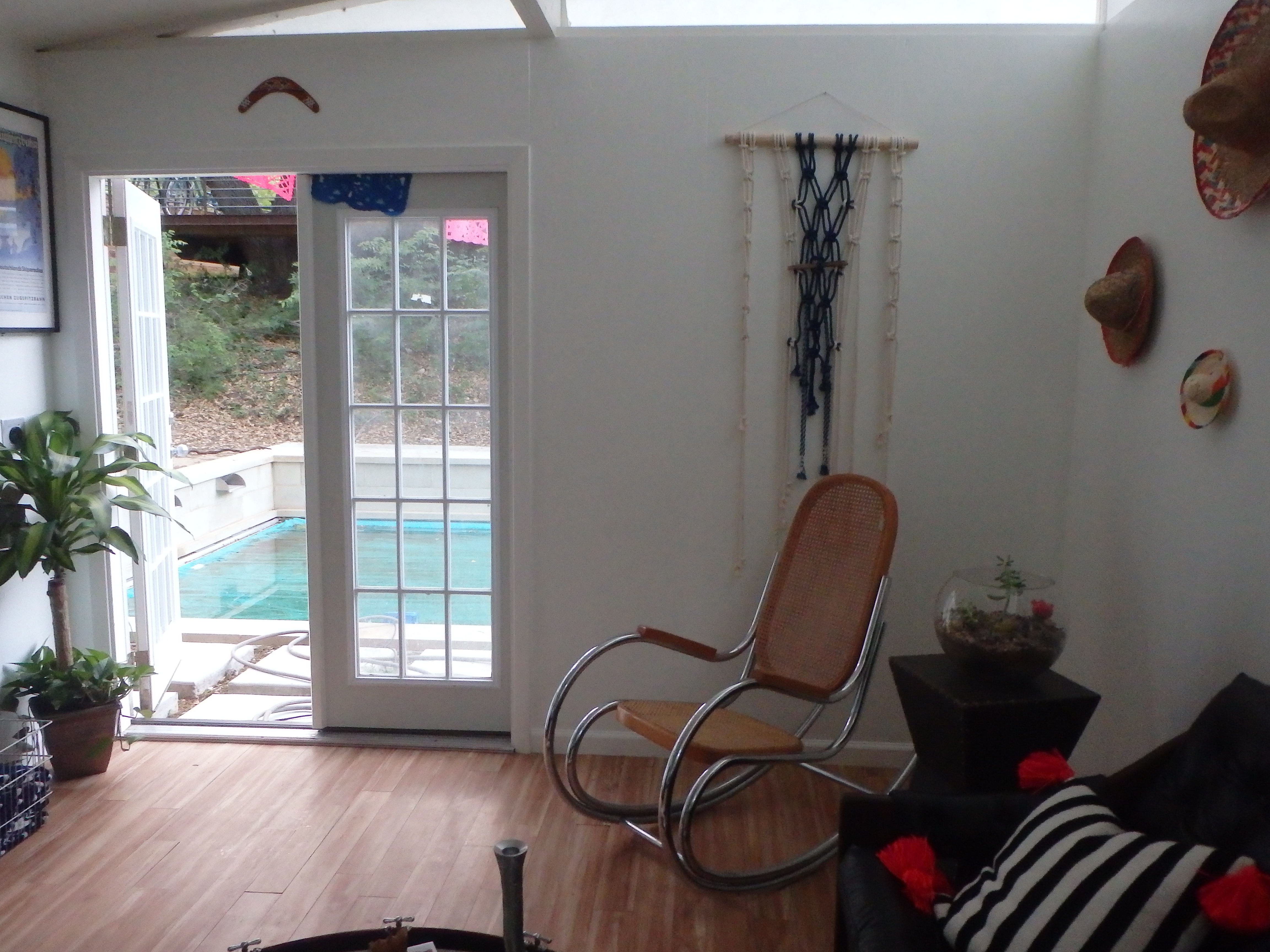 I couldn't shake the feeling that it would be more fun to be looking at the pool, while sitting in the hanging chair.
And so, it had to be. I just needed ONE MORE WINDOW.
#firstworldproblems
So we cleared it ALL out. I know, it really hurt.
And my amazing handyman came over, and made it so…in just a few hours.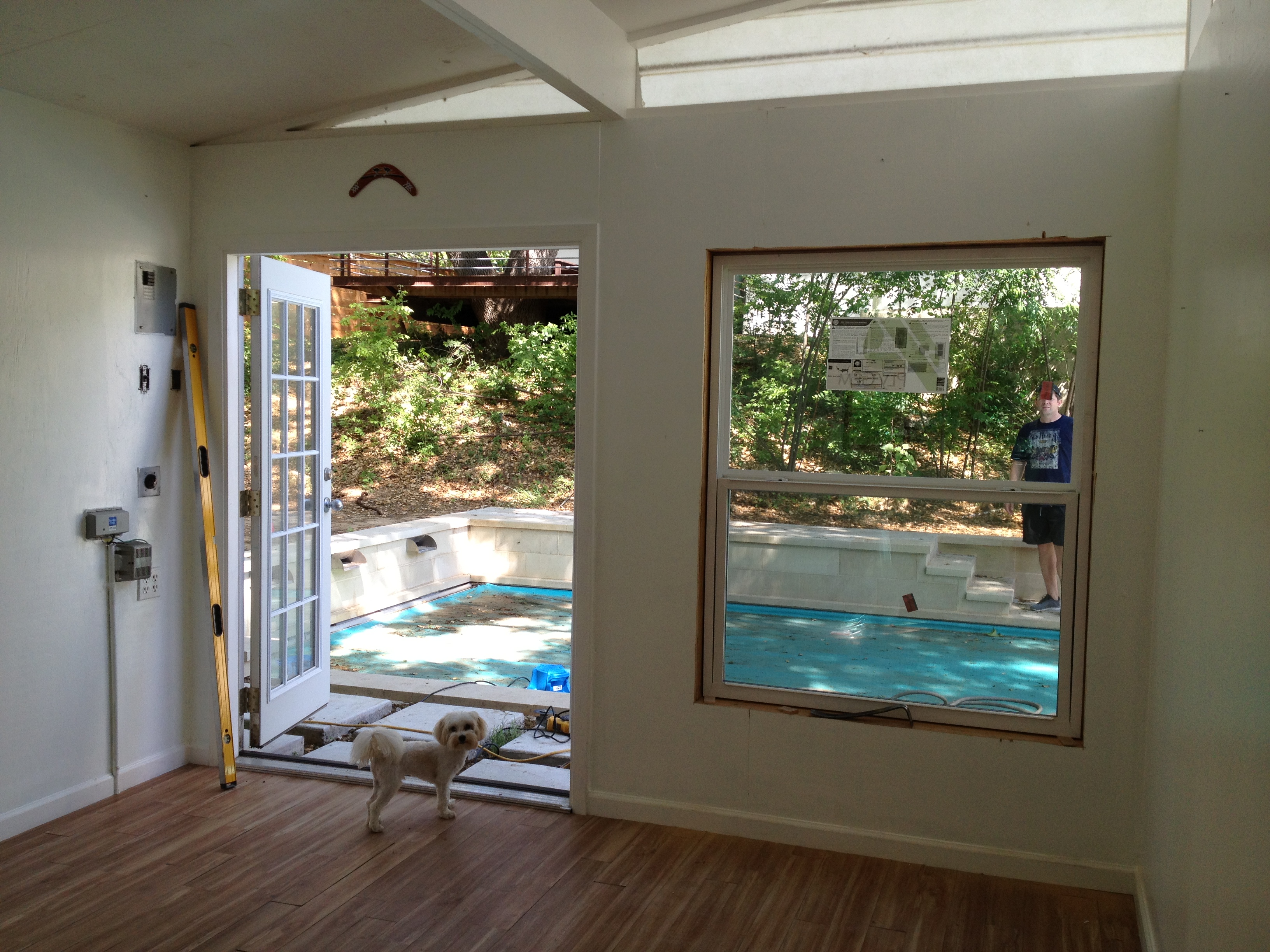 And here we are now…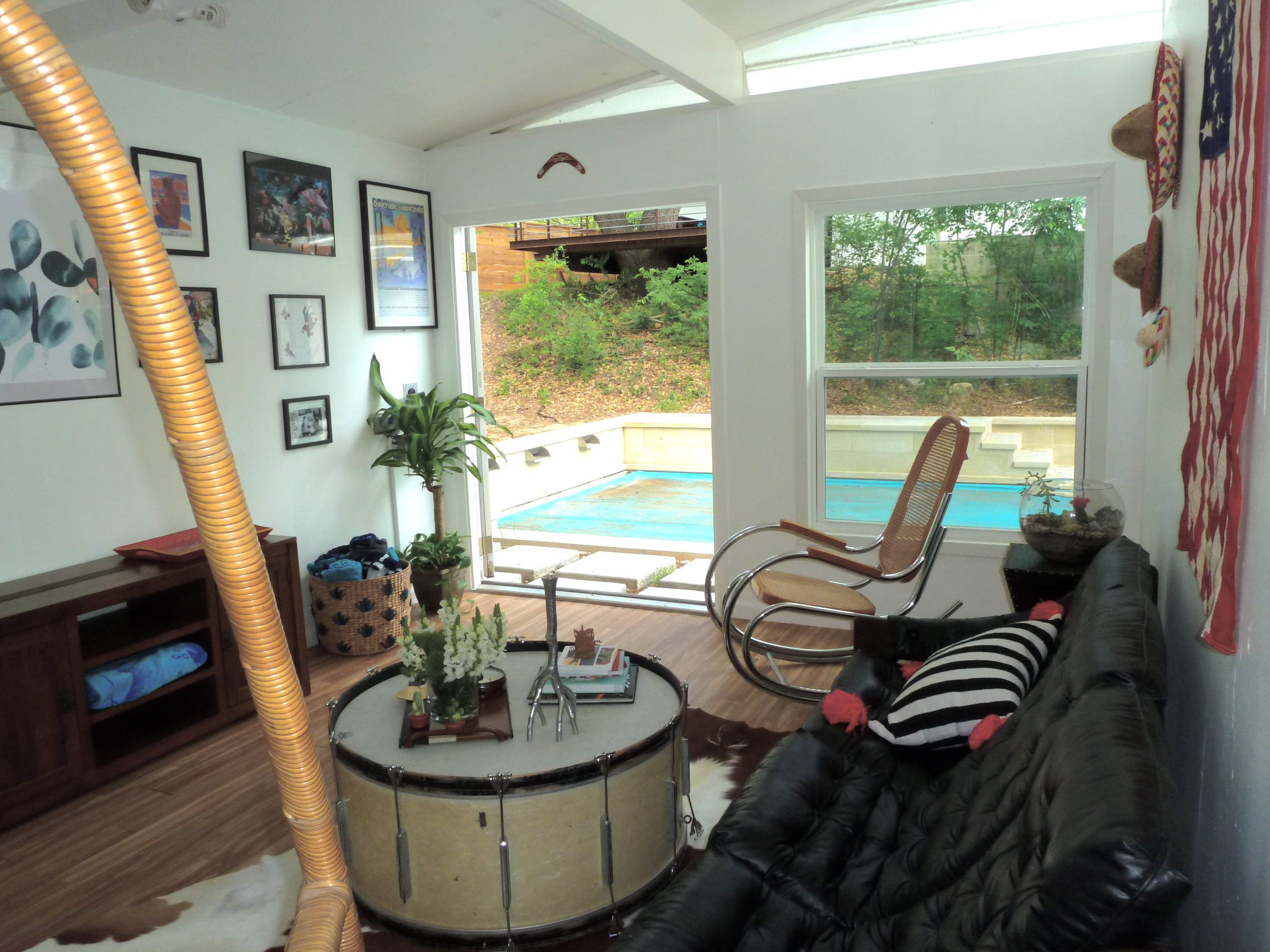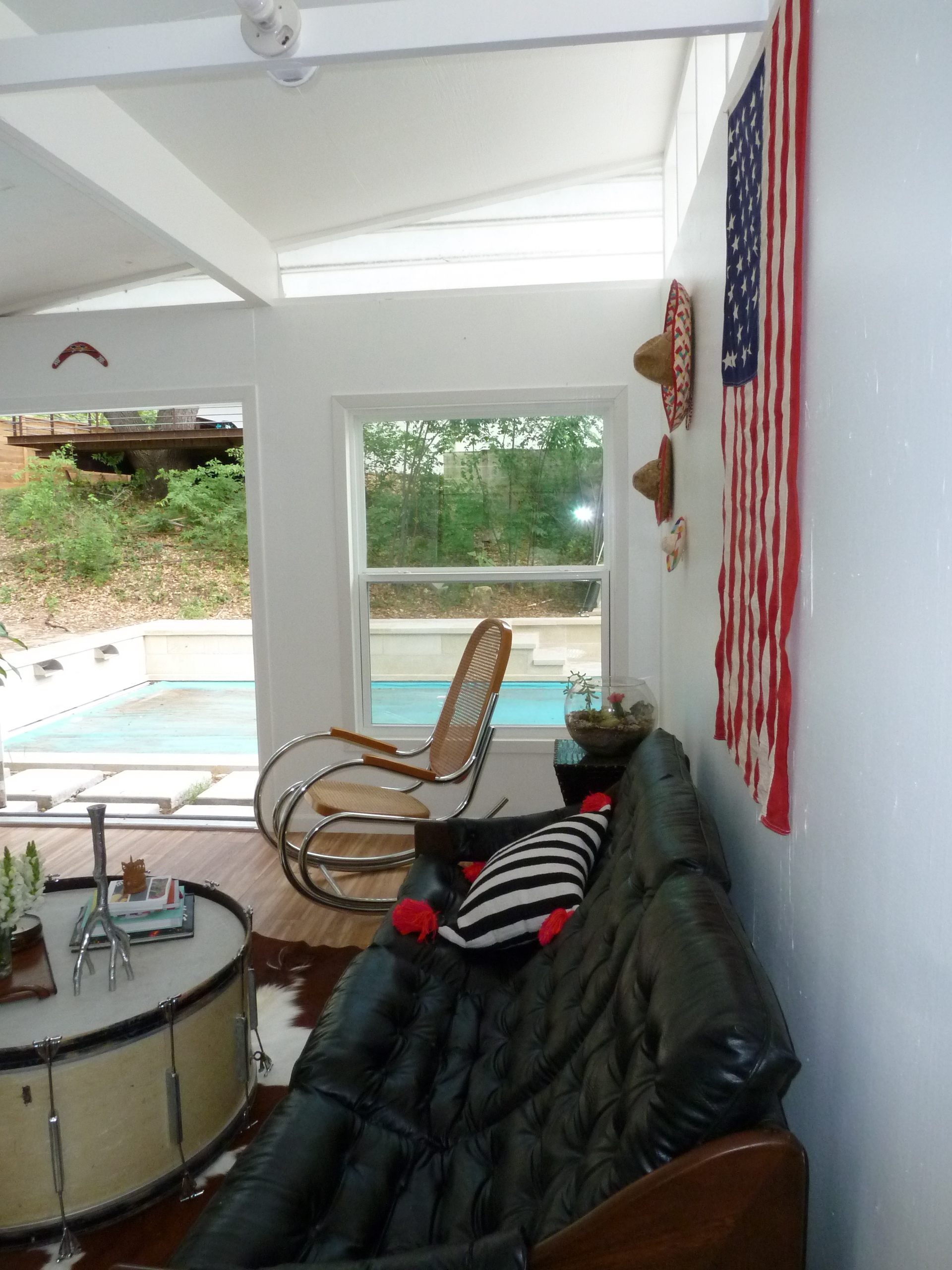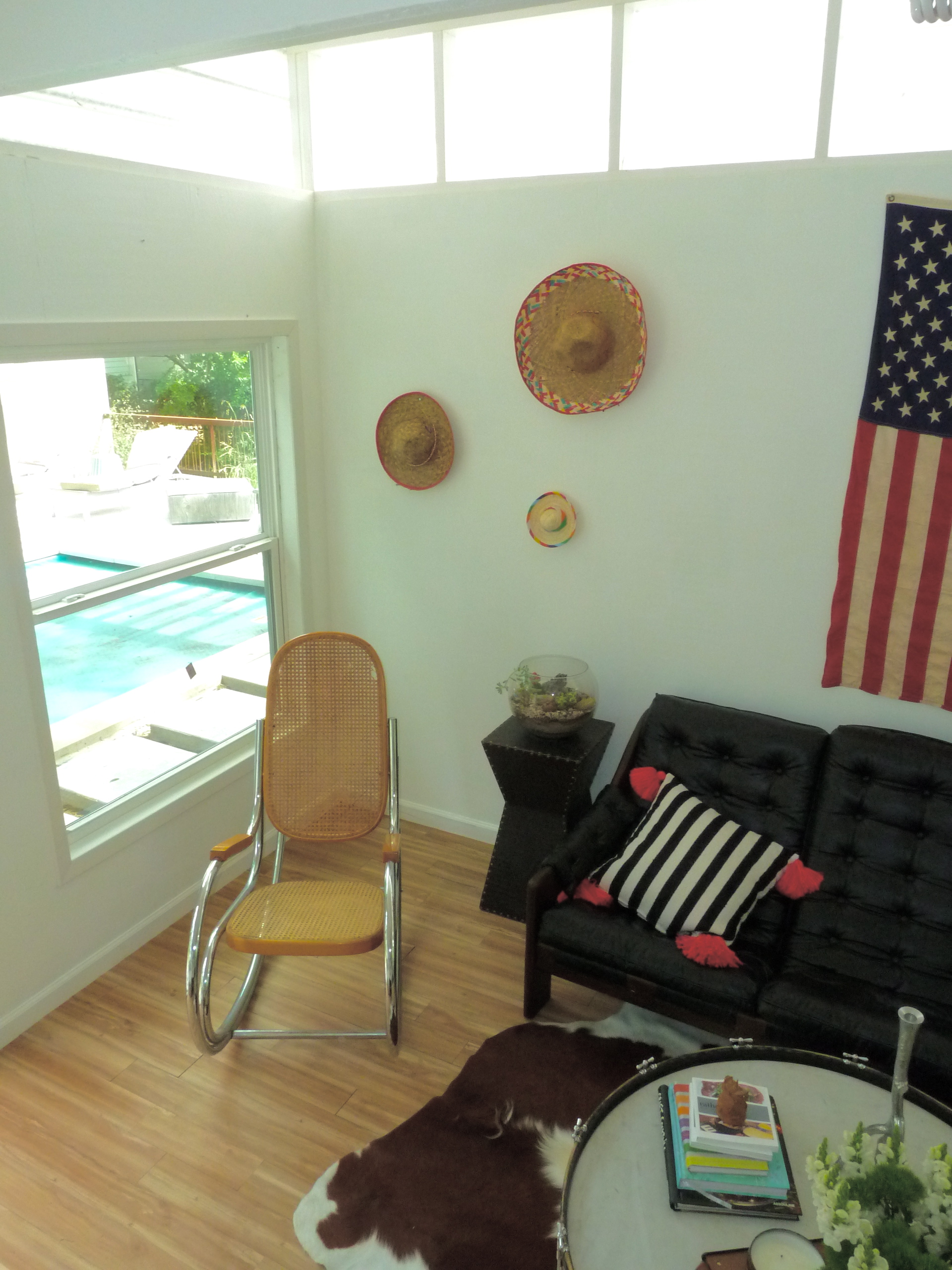 Definitely worth the effort in my opinion.
And the view from outside. I have to paint the trim later this week.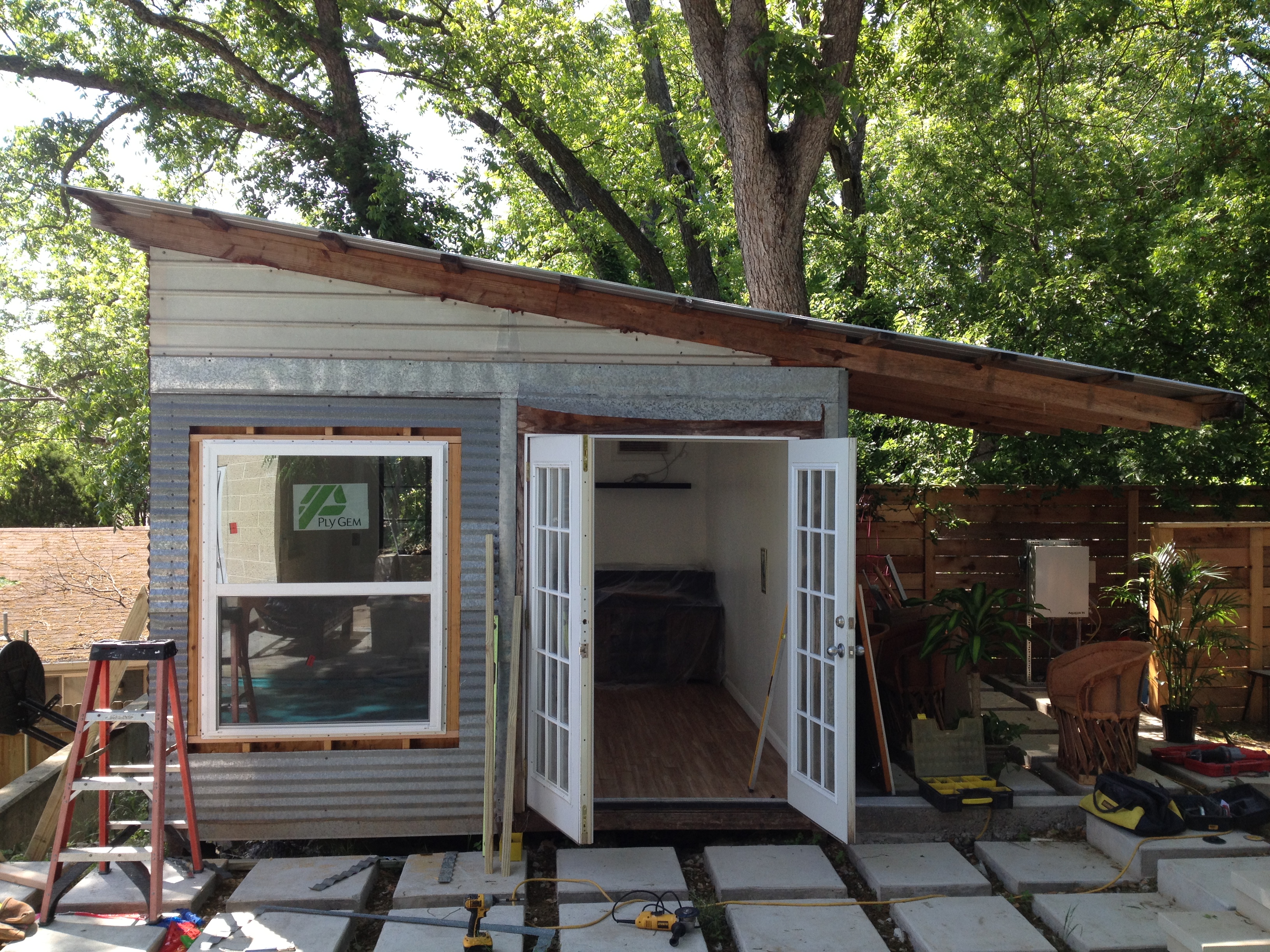 Reminder of the exterior before: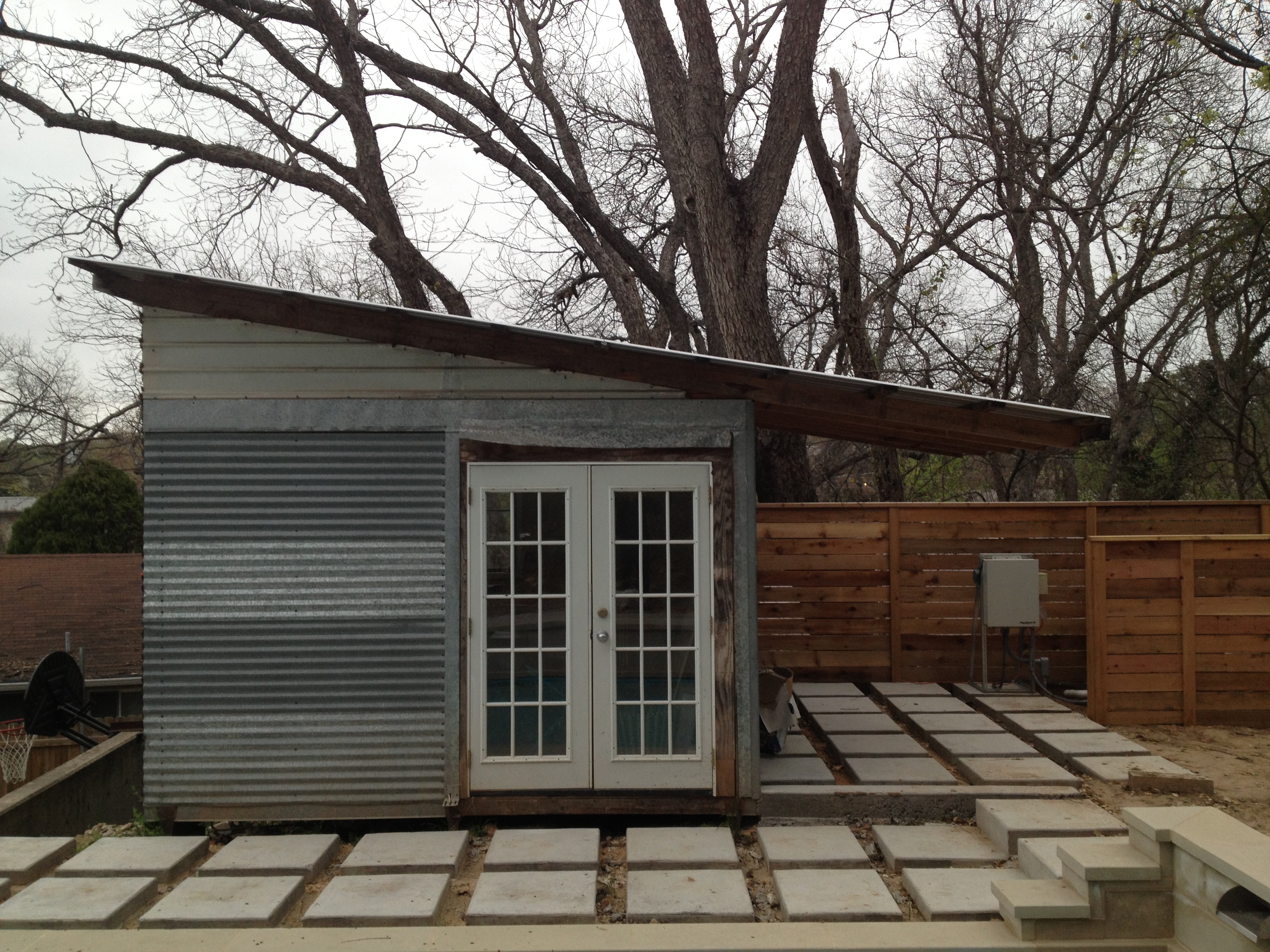 Yay! Progress!
We did get to enjoy it.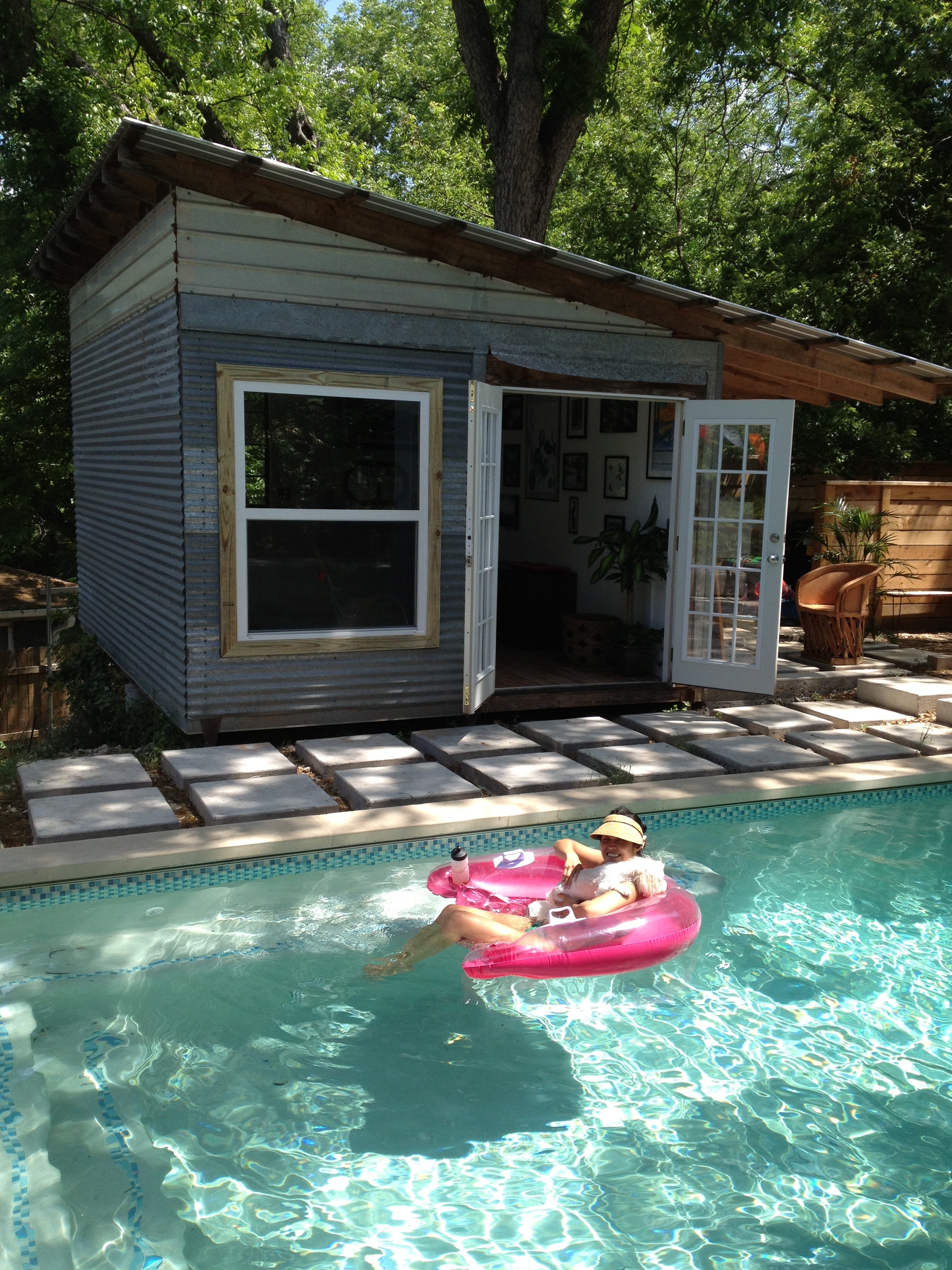 Well, J & I anyways. Archie hates the water.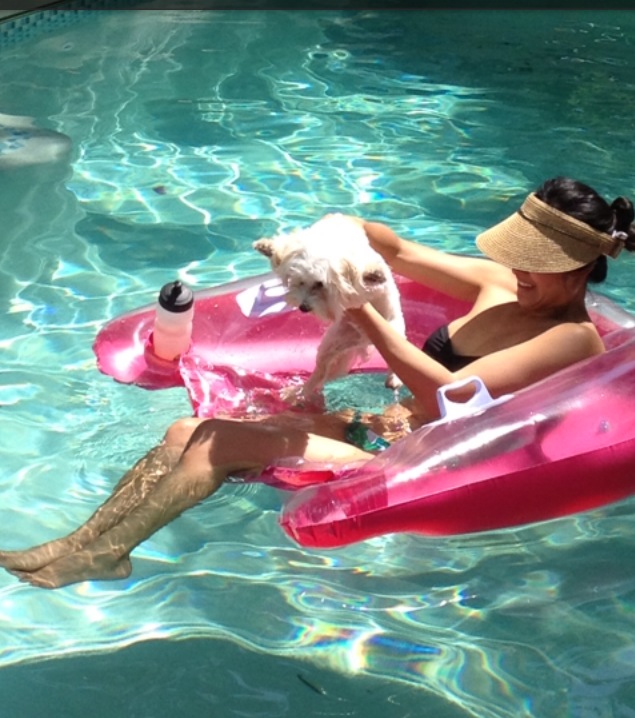 Have a great week!
I'm planning a post about the penny bar top later this week, so stay tuned.
Here is the full shot that didn't make it into the reveal (I have no idea why).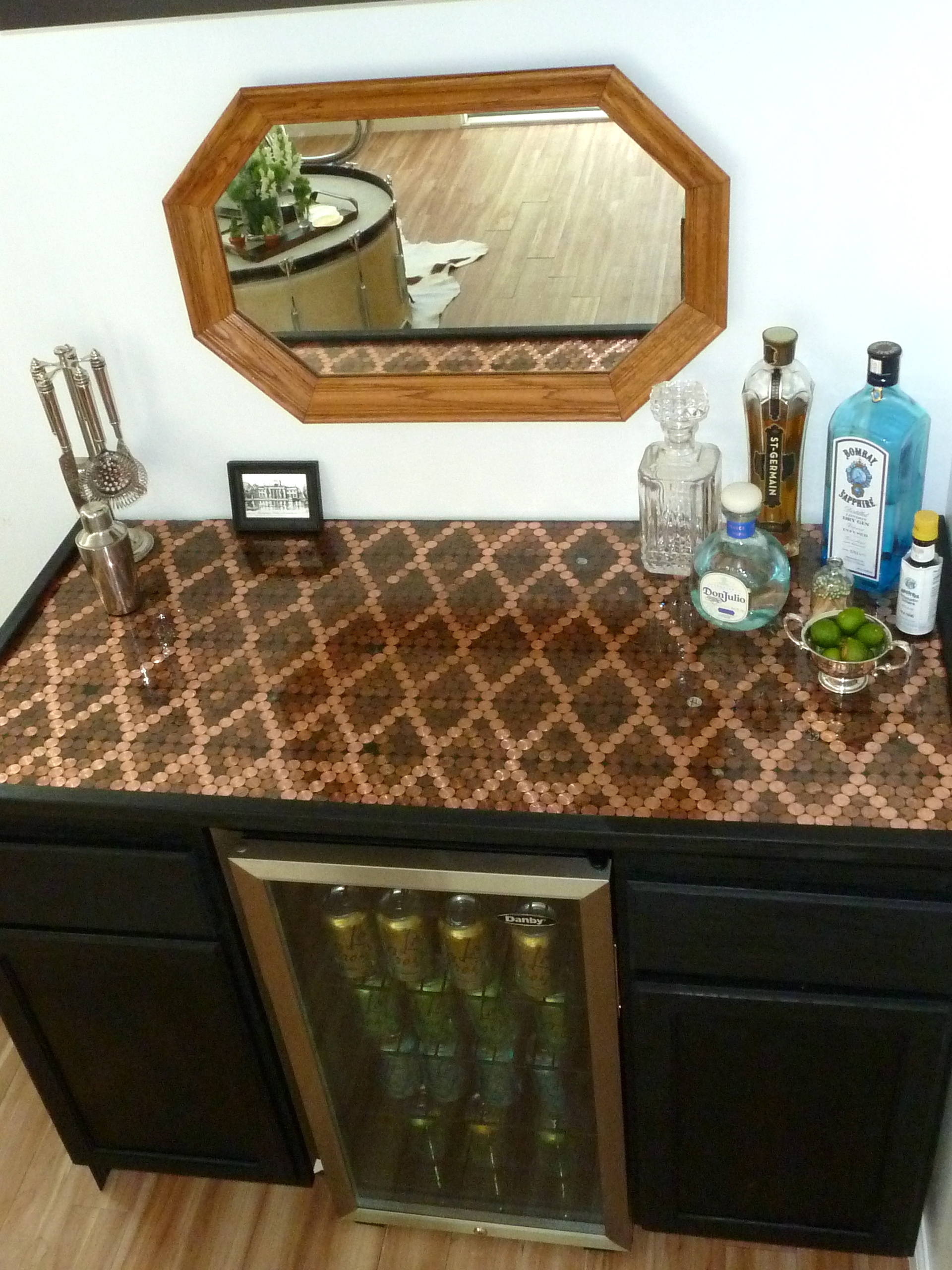 xo
Celine