Until you think about how many hours you've lost gluing…
Hello hello!
Welcome back to aquahaus, and this week's progress in the One Room Challenge, an endeavor to re-decorate a space in 6 weeks, hosted by Linda of Calling it Home. This is the most fun internet party I've ever been a part of. Please check the amazing line-up here.
First off, let's all stand and do a slow clap for Amal Almuddin, the beautiful and smart barister (lawyer in British speak) who hooked Clooney.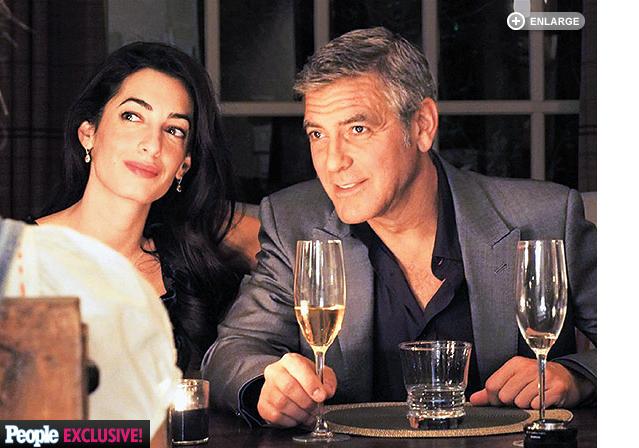 And let's congratulate him too, for he apparently designed this 7 carat of a stunner himself.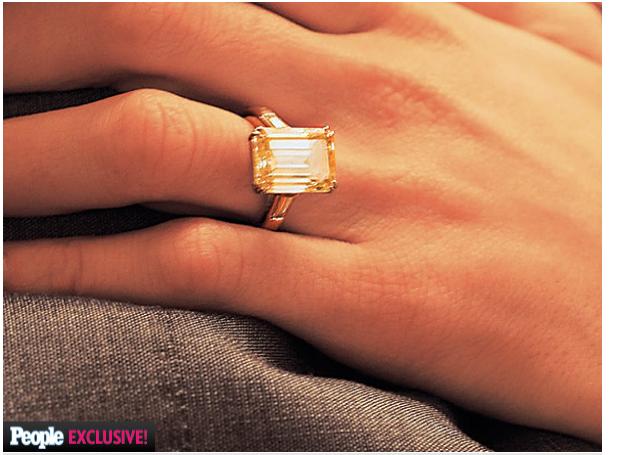 Well done Georgie. (both images from people.com)
Back to the ORC. Well, to make up for my slack-tastic last week, I hope to make it up to you this week, with pretty pictures, facilitated by my numb fingertips and aching biceps.
Enough teasing, here is the pool house in all its white- walled, empty glory.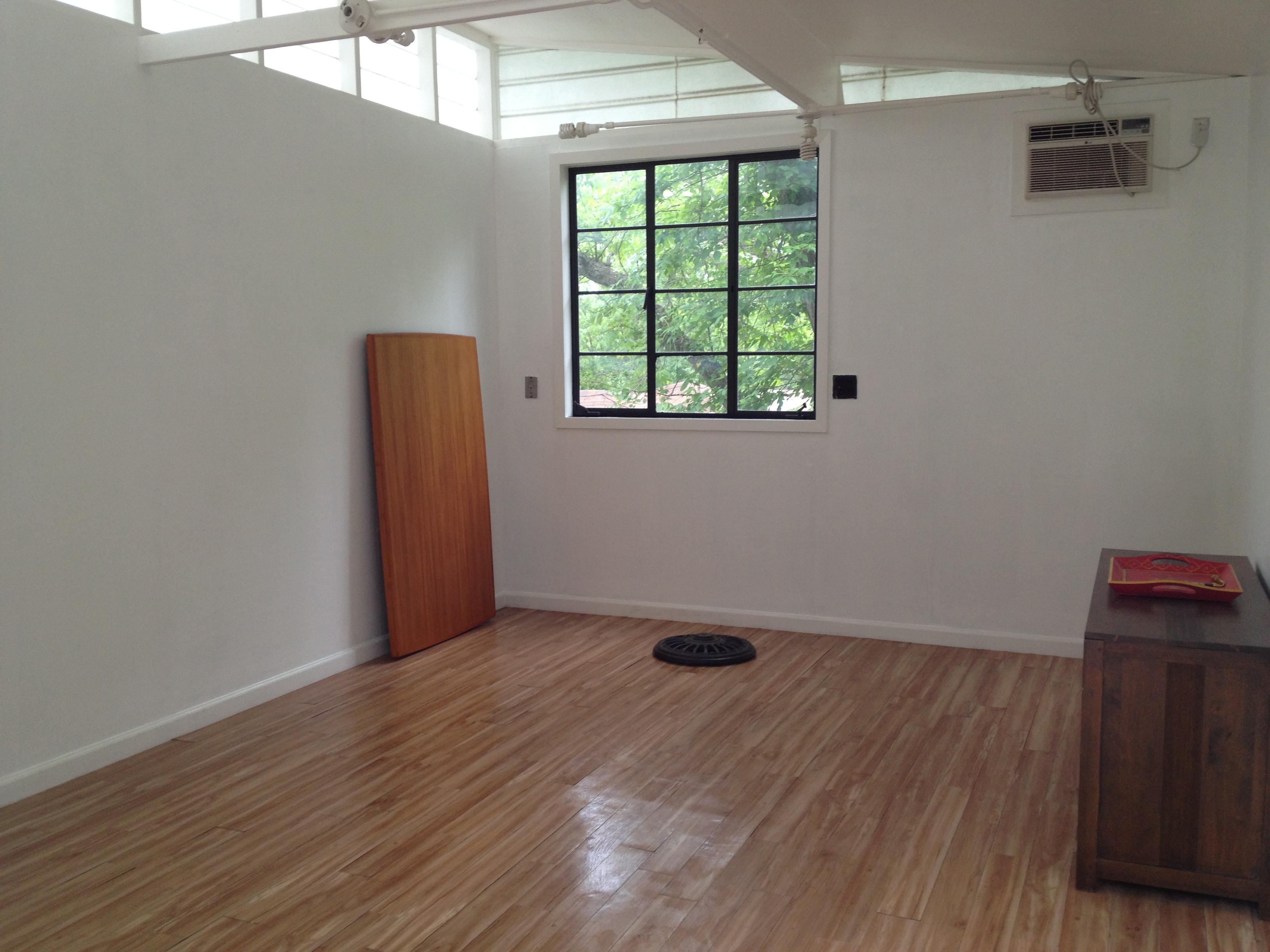 When you paint those walls white, and take out all the crap, it's a pretty nice room. I should probably just stop here and call it a win.
But nope, I decided the room would probably be more useful with furniture.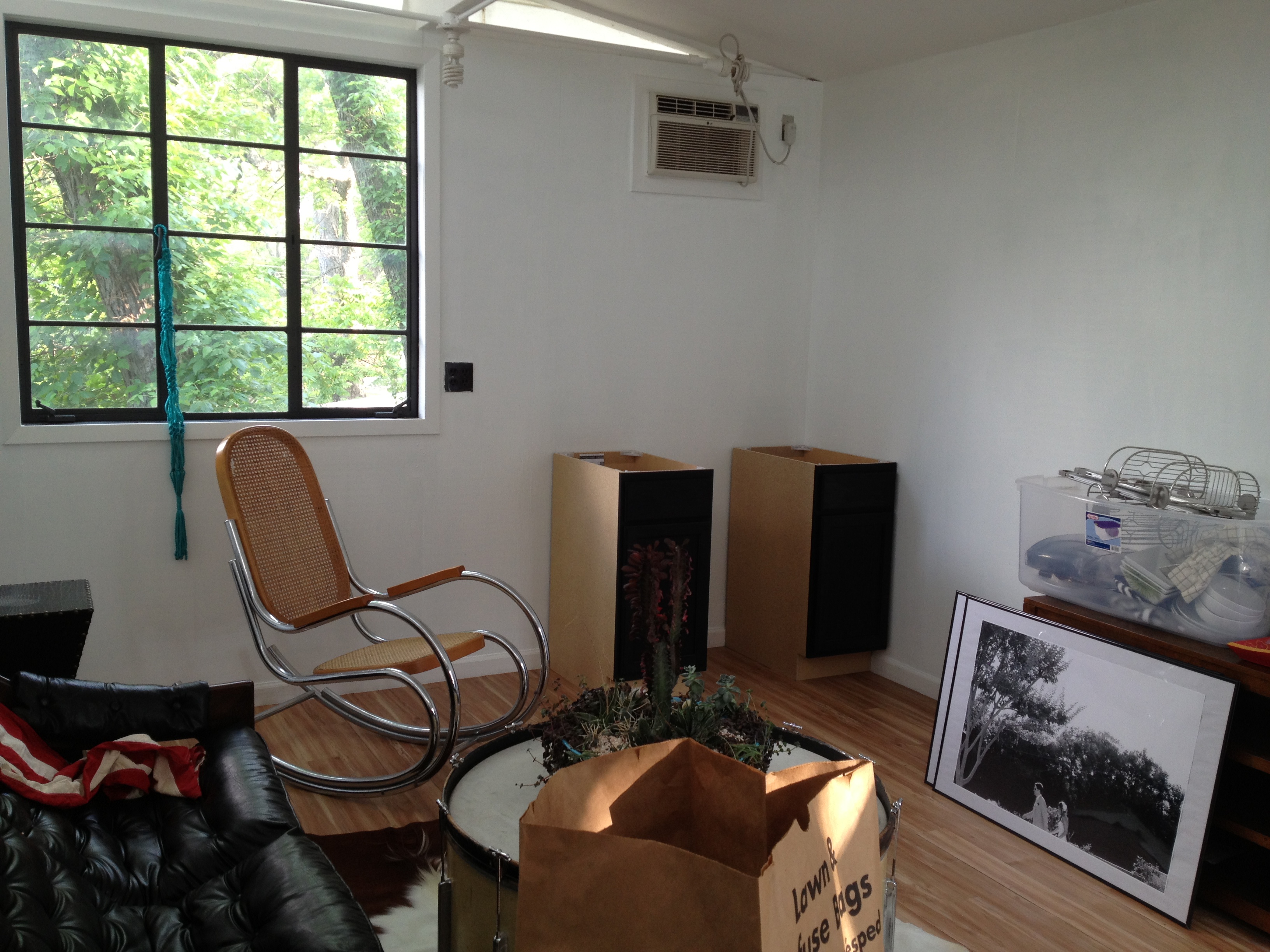 I moved in all my prized thrifted finds: the vintage sofa, chrome/ wicker rocking chair, drum coffee table…
I also hung this vintage rattan hanging chair on a stand from Pier 1.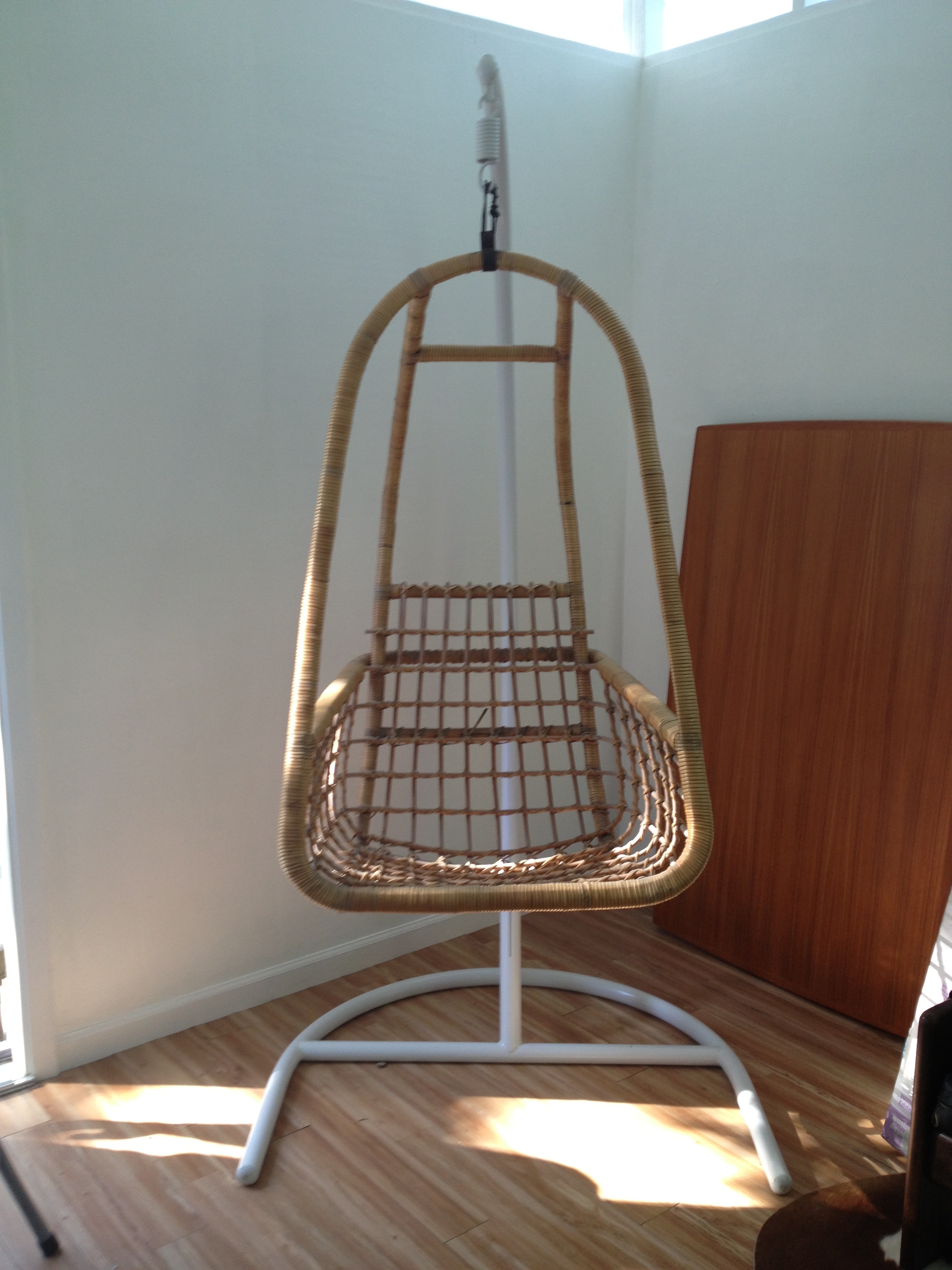 I've been hoarding this chair FOREVER (more than a year) since picking up a pair off Craigslist (yes, Craigslist). And I've been waiting for the perfect place to hang it.
You may have noticed those black cabinets in the corner. They will serve as the base of my new bar. Of course there would be a bar. What pool house doesn't have a bar? Where else do you go to refill your gin & tonic?
I picked up these 15″ base cabinets from Home Depot.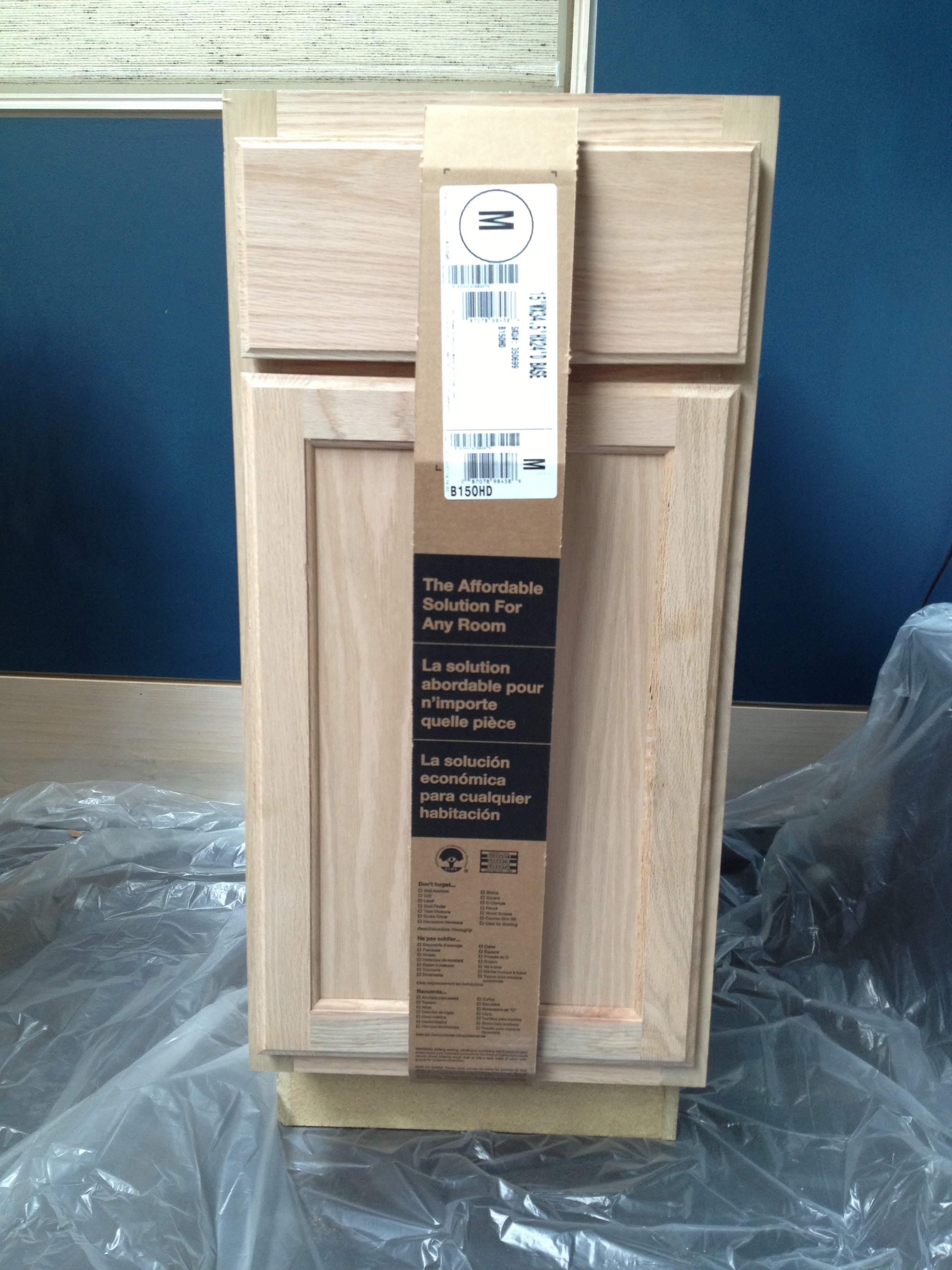 They got the genius Erin Williamson India Ink treatment. (Yes, I copied her in the SAME ORC) Because as I said before, she's a genius! I mean, can you blame me? How else can you get the perfect black, with visible wood grain, for $4 a bottle?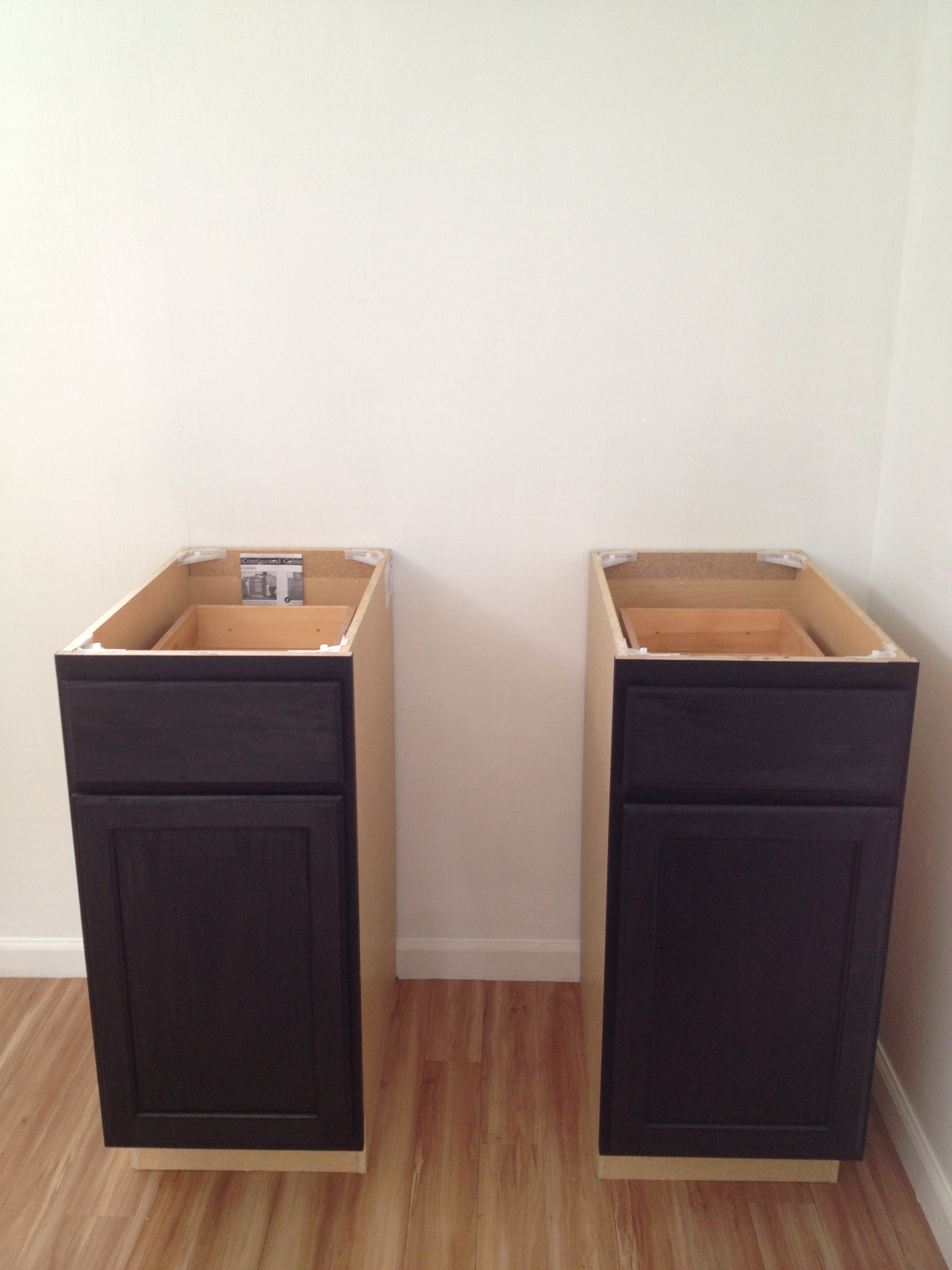 But cabinets alone do not a bar make. You need a countertop, dodo!
I had lofty ideas, but too little time and $ for custom countertops of marble.
Easy, cheap solution with big impact? The answer is right in your change jar.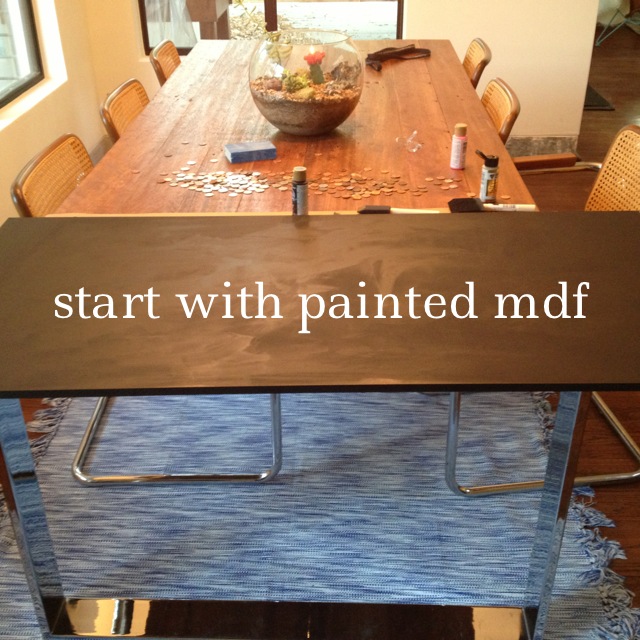 You want to paint the back a dark color, because it will show through the gaps in the pennies.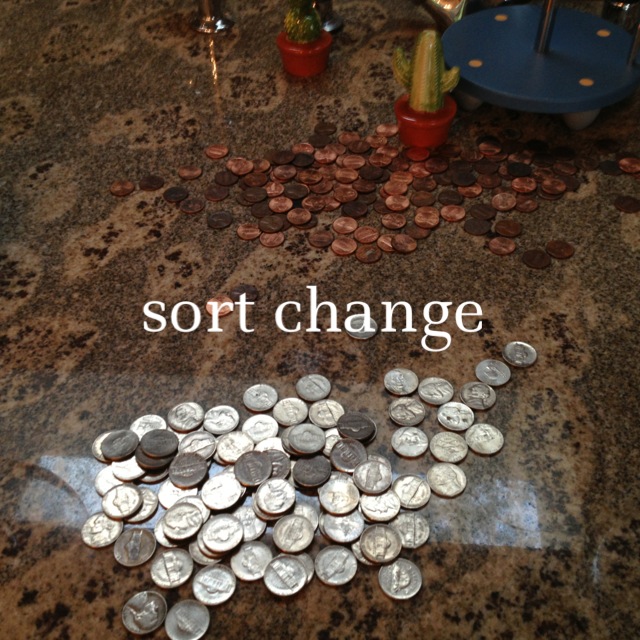 Then you get to have fun and come up with a design. I went through some iterations.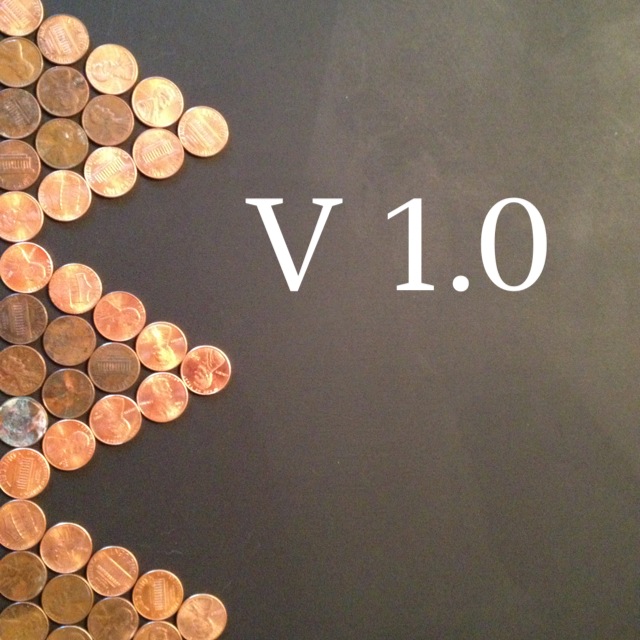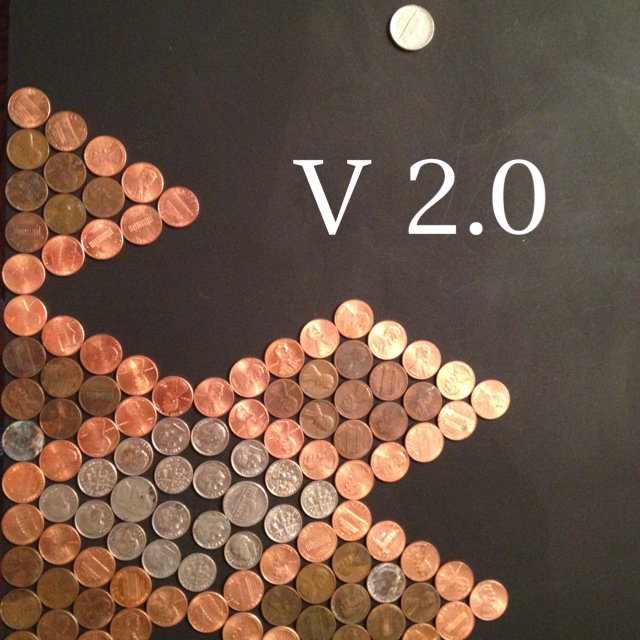 Version 2 was too pricey. Those dimes add up quickly!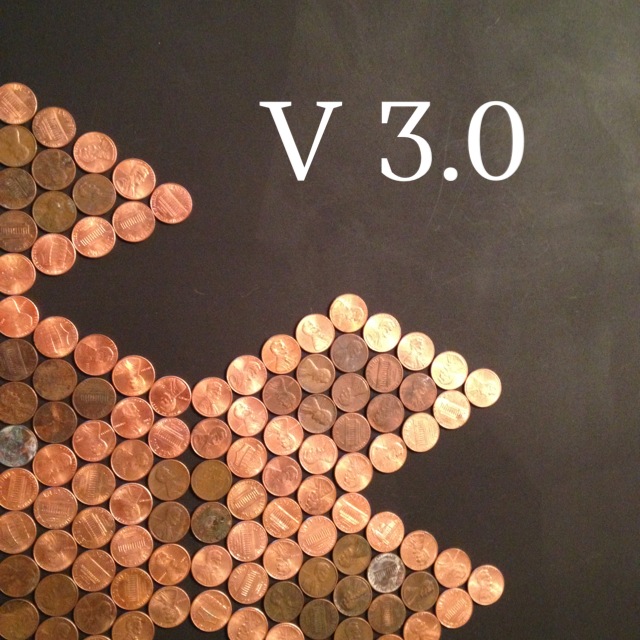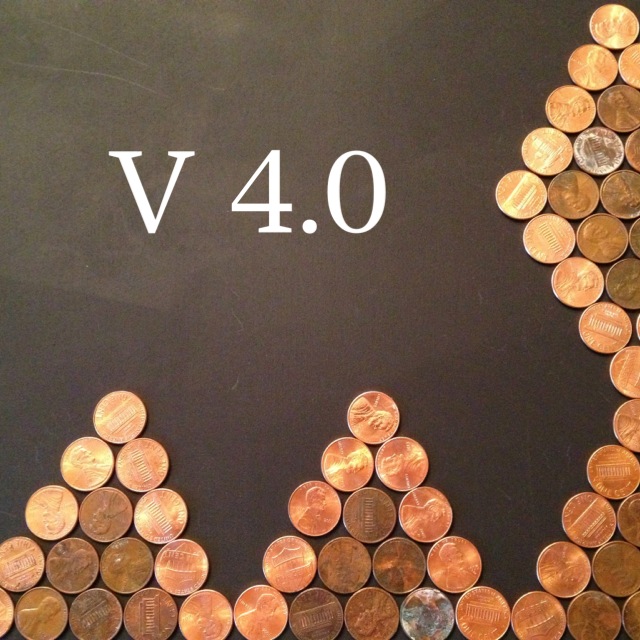 I decided to stick with version 4.
I stuck them down with plain old Elmer's glue.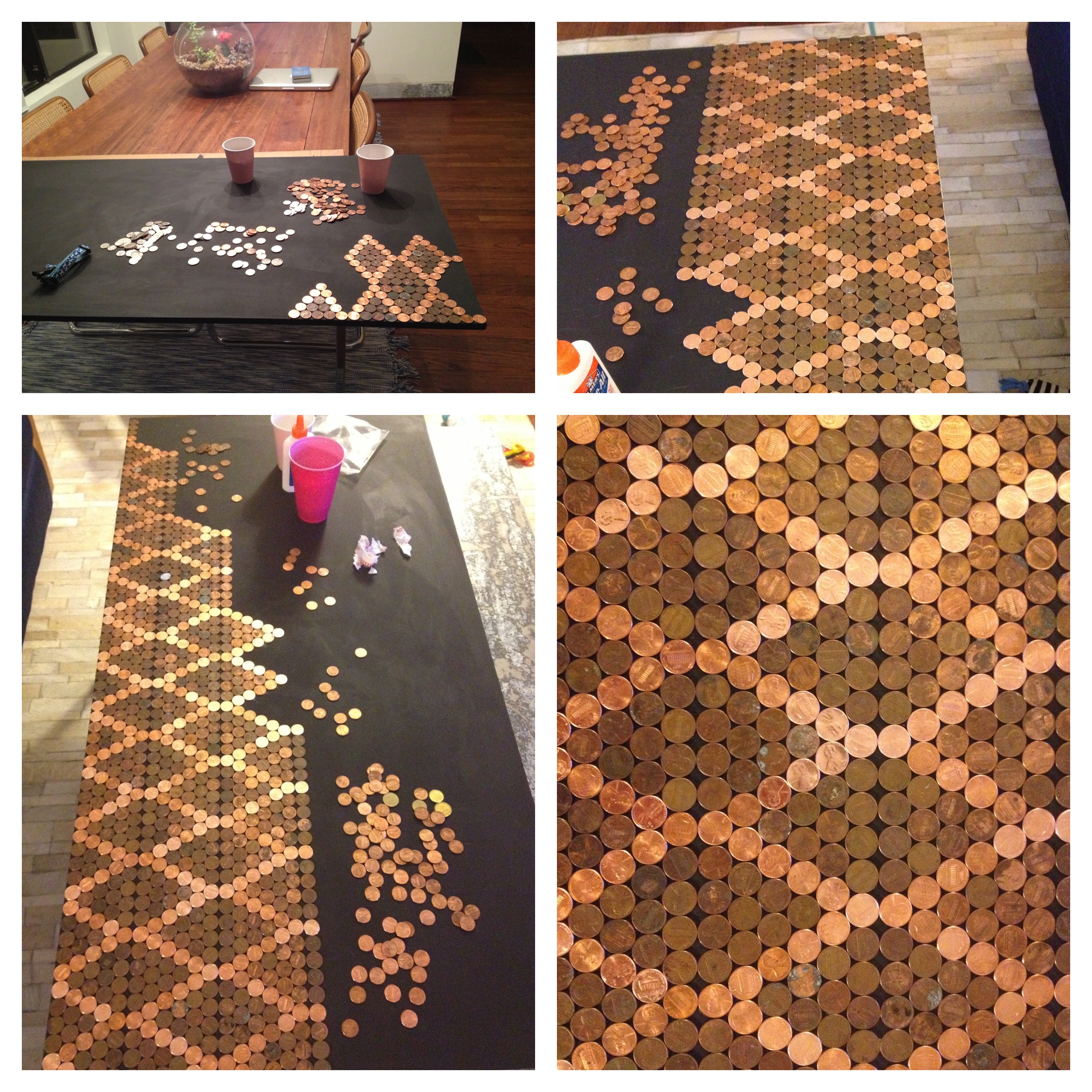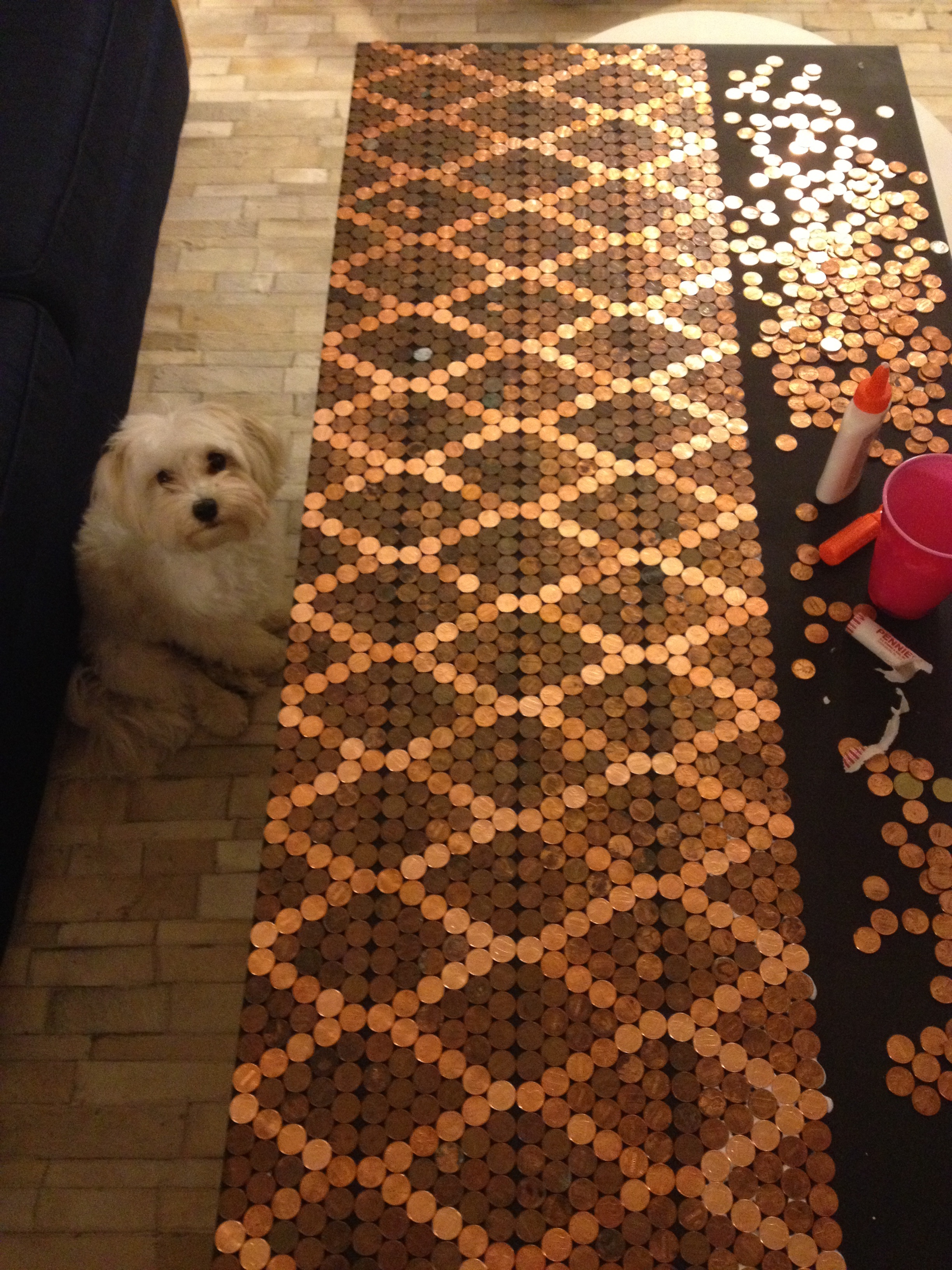 Finally, after many hours of mindless gluing…here she blows in all her glory.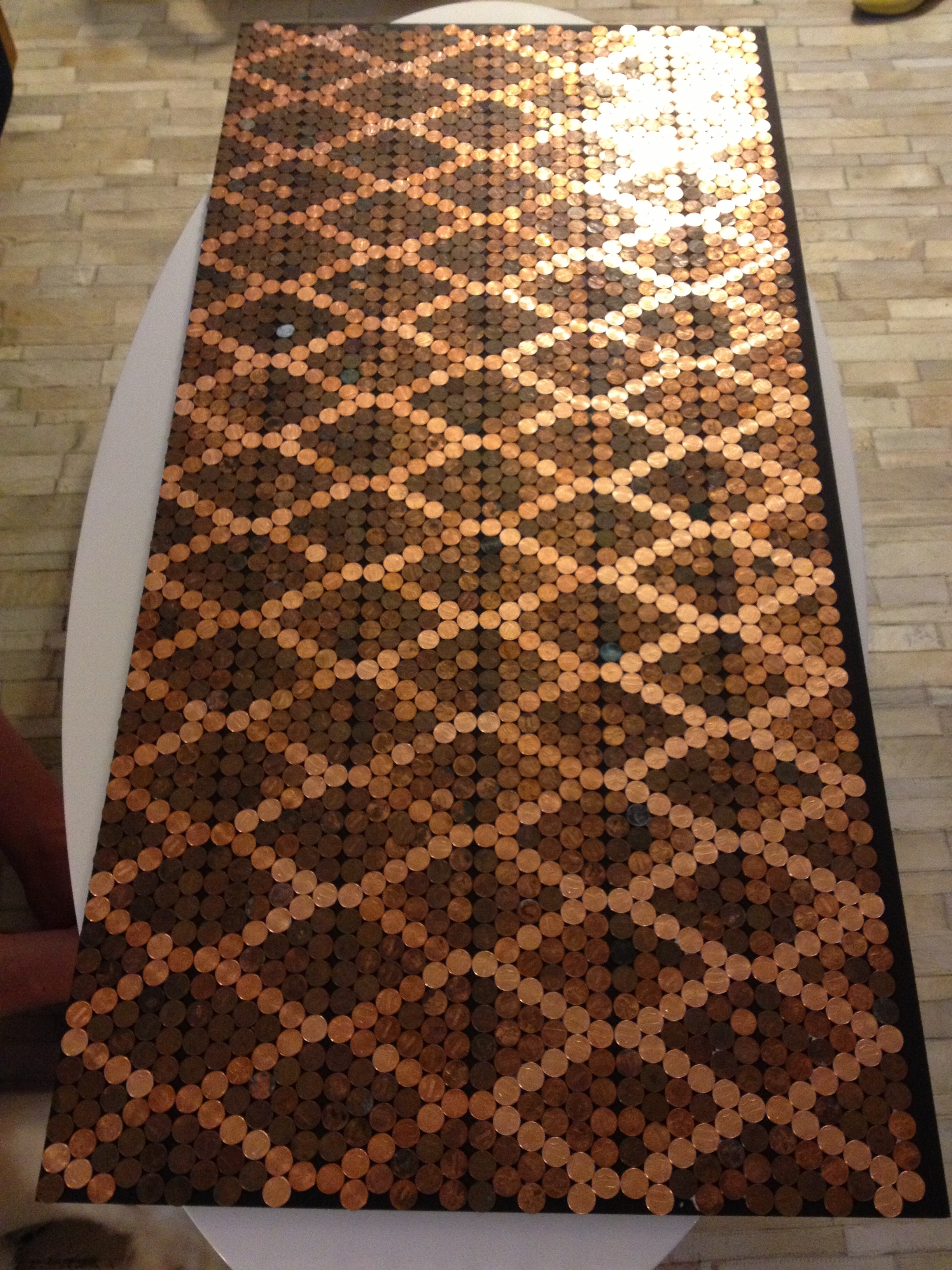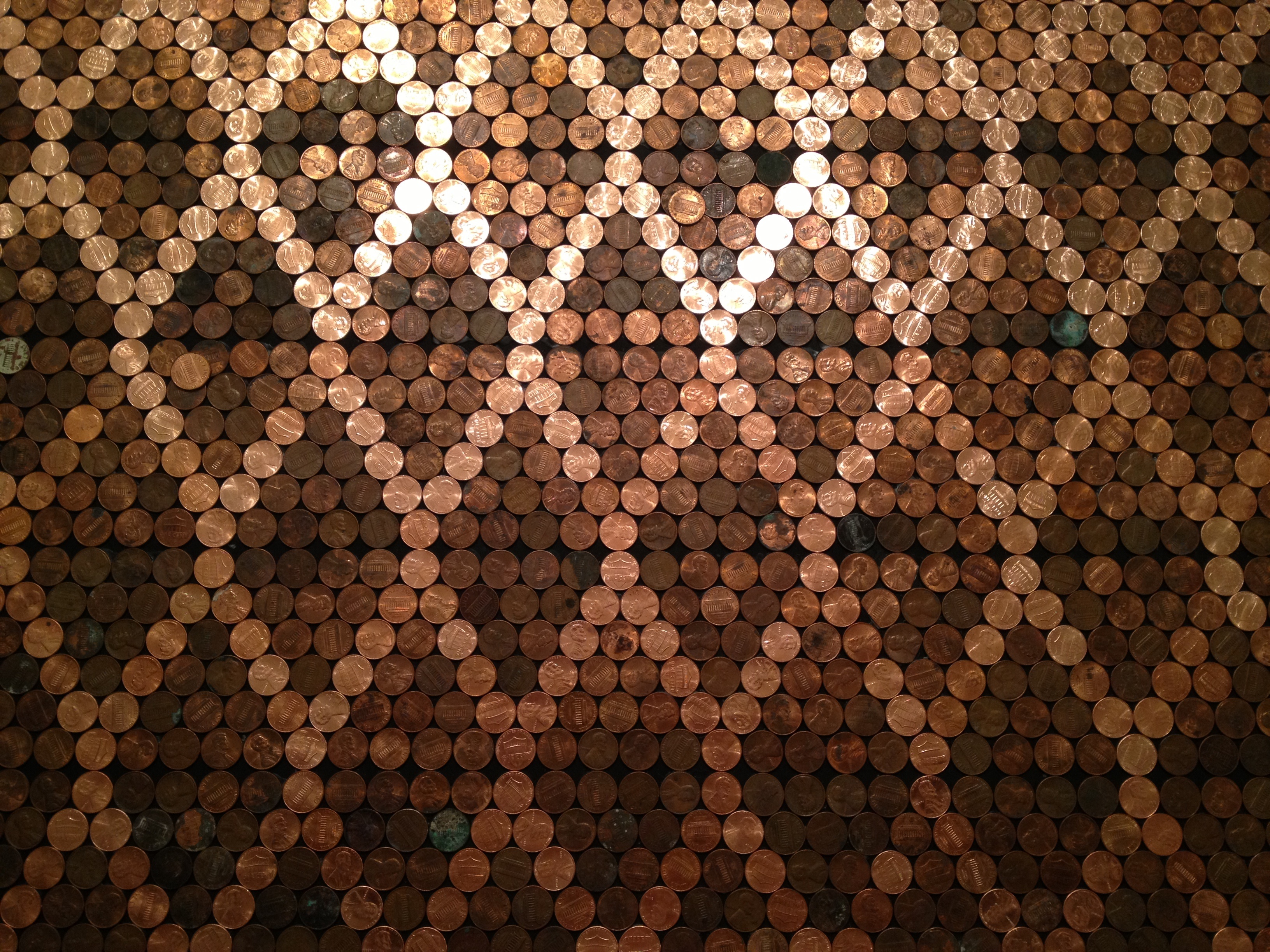 I like the gradient of all the different shades of copper. I still have to work on the edging around the bar top, and I plan to seal it with epoxy.I hope the dark cabinet/ penny bar top combo turns out okay.
I have a ton to do in the next week, and too bad I'm not doing anything this weekend since I'm hosting a Derby de Mayo party.
Can you say Mint Julep Margarita?
Have a great week! I see some late nights ahead for me next week.
Celine