I had a very productive weekend. J was out of town, so I interpreted that as carte Blanche to work on home improvement projects.
For instance, our bath was slightly bland.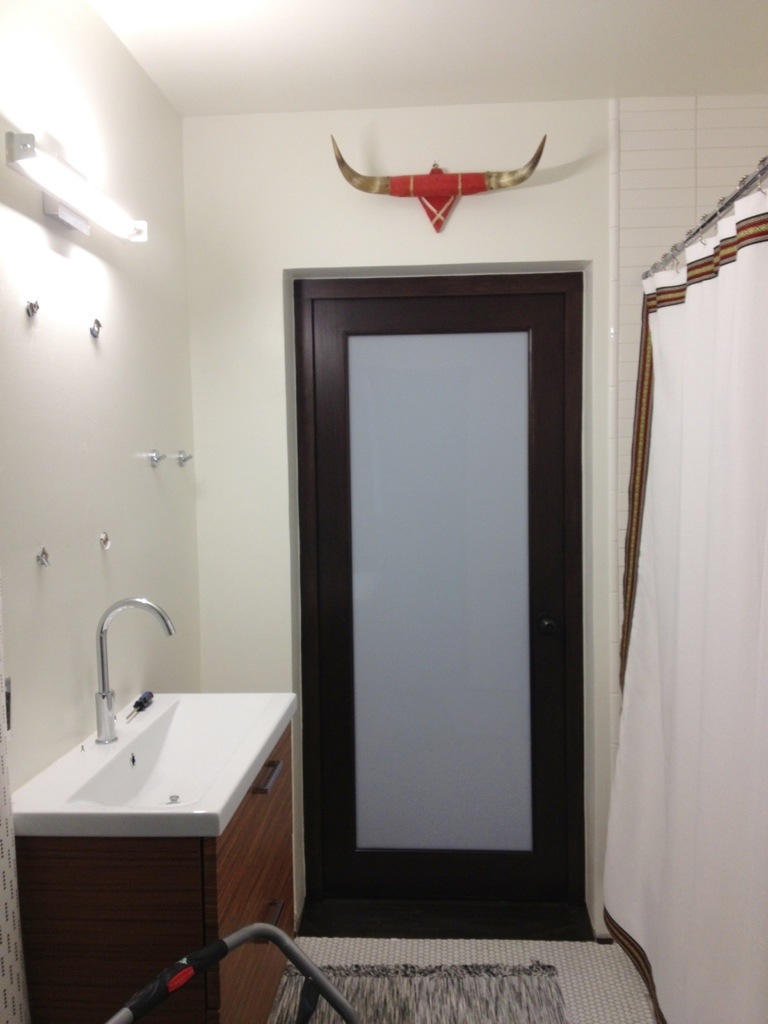 Clean but bland.
Naturally, I decided wallpapering was the way to go.
So I bought 6 rolls of removable wallpaper from spoonflower. I wanted something graphic, modern, but boho and southwestern.
To prepare, I watched a lot of YouTube videos. They seem to hang lots of wallpaper in England.
Start by laying towels on the floor and filling your tub with water.
Then you roll your paper and submerge in the tub.
Then you "book" like so.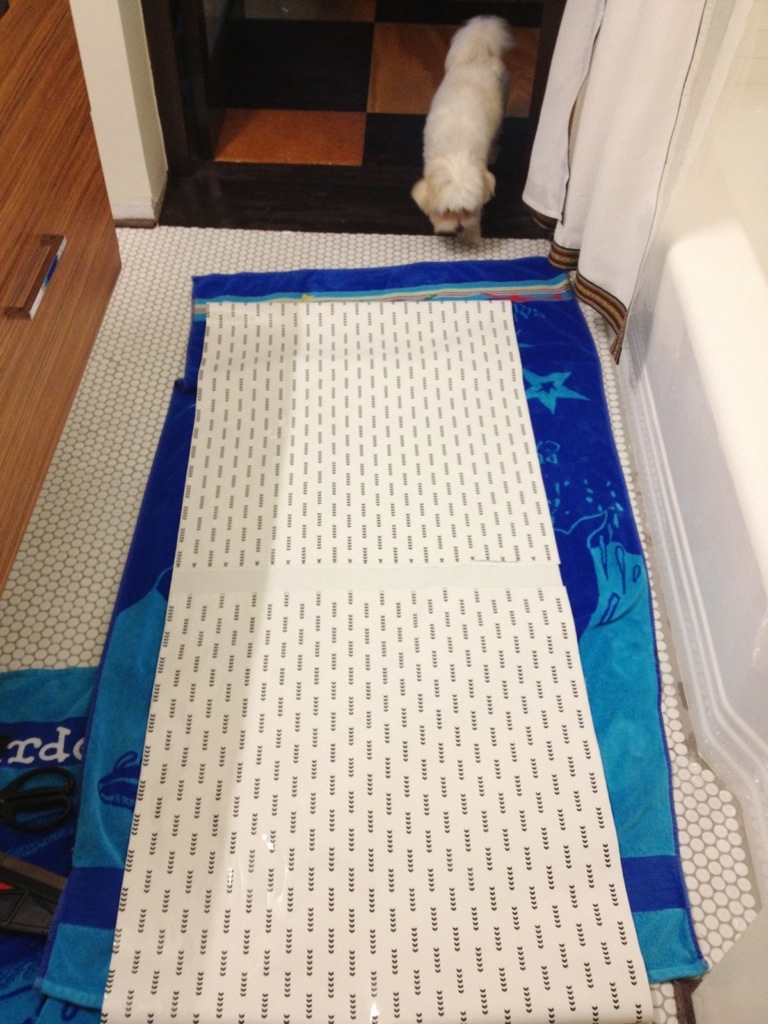 Bonus if you have a cute furry helper.
Then take your time and hang the first sheet straight.
very important.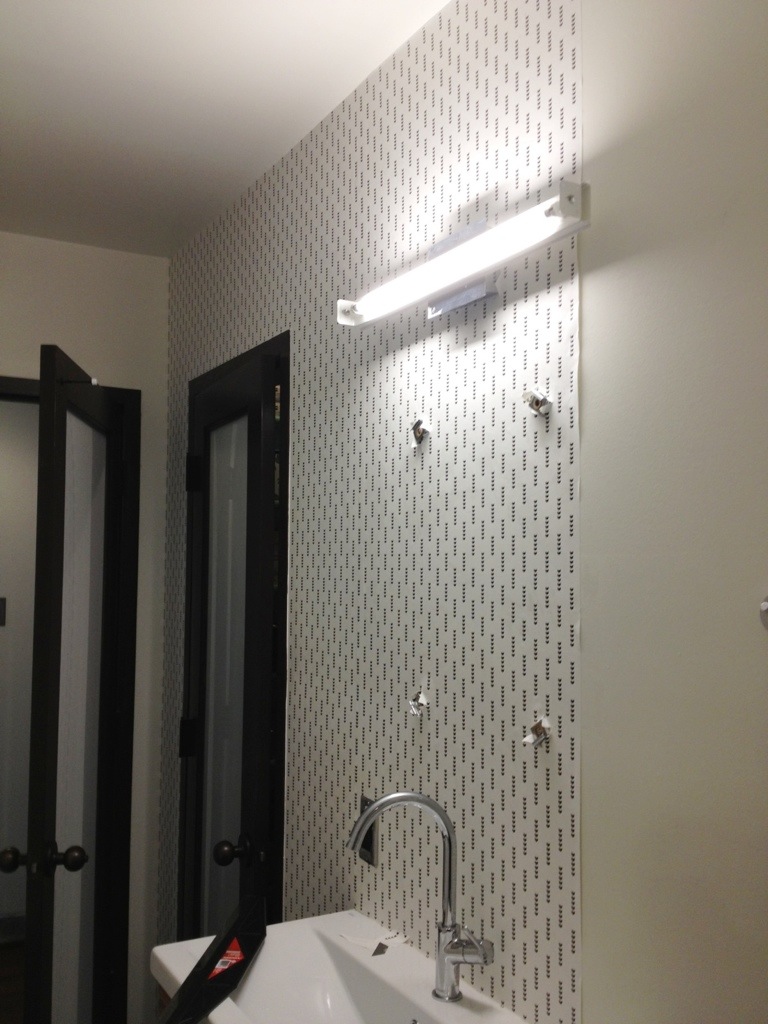 Lining up the pattern is easier since there is overlap with this paper.
Also, it is very forgiving and you can pull, lift, smooth with your hands.
Going around fixtures sucks. No good tips there.
Keep hanging and lining up the pattern.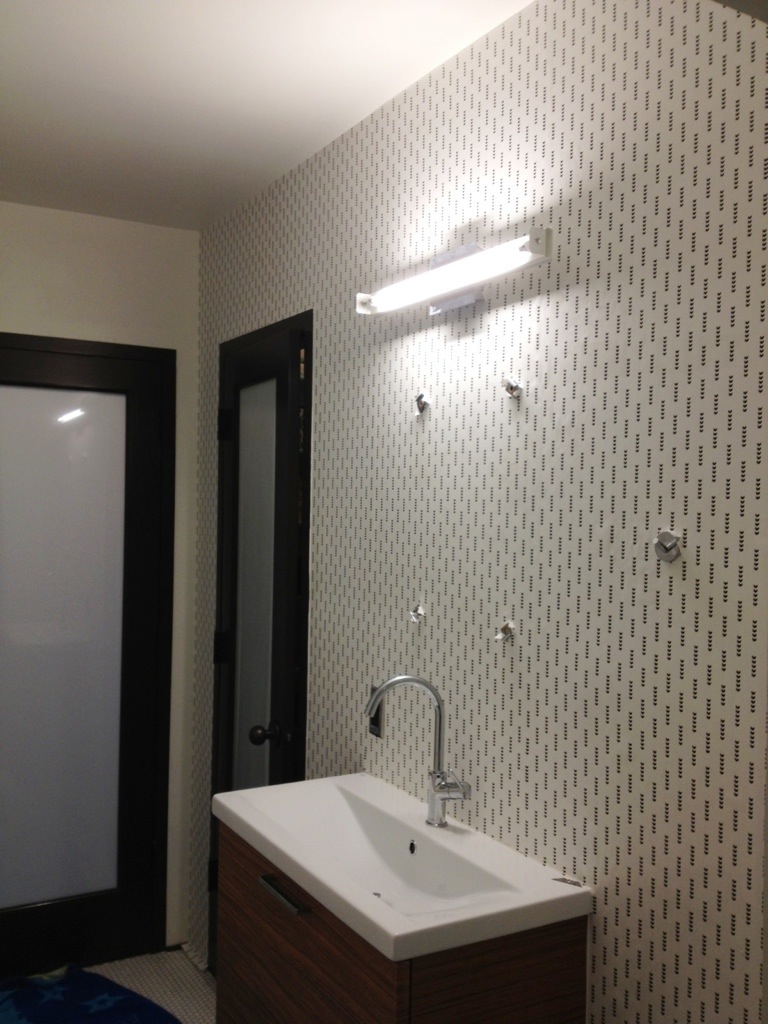 I then rehung the mirror and kept going.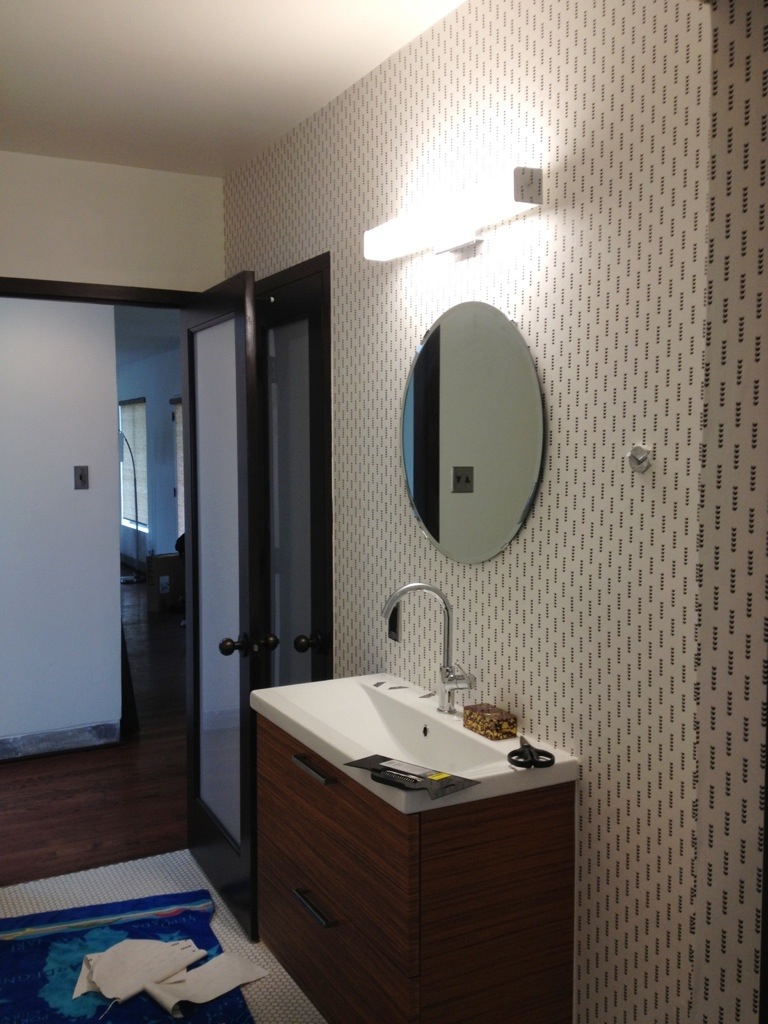 Almost 7 hours later, I was sore but happy.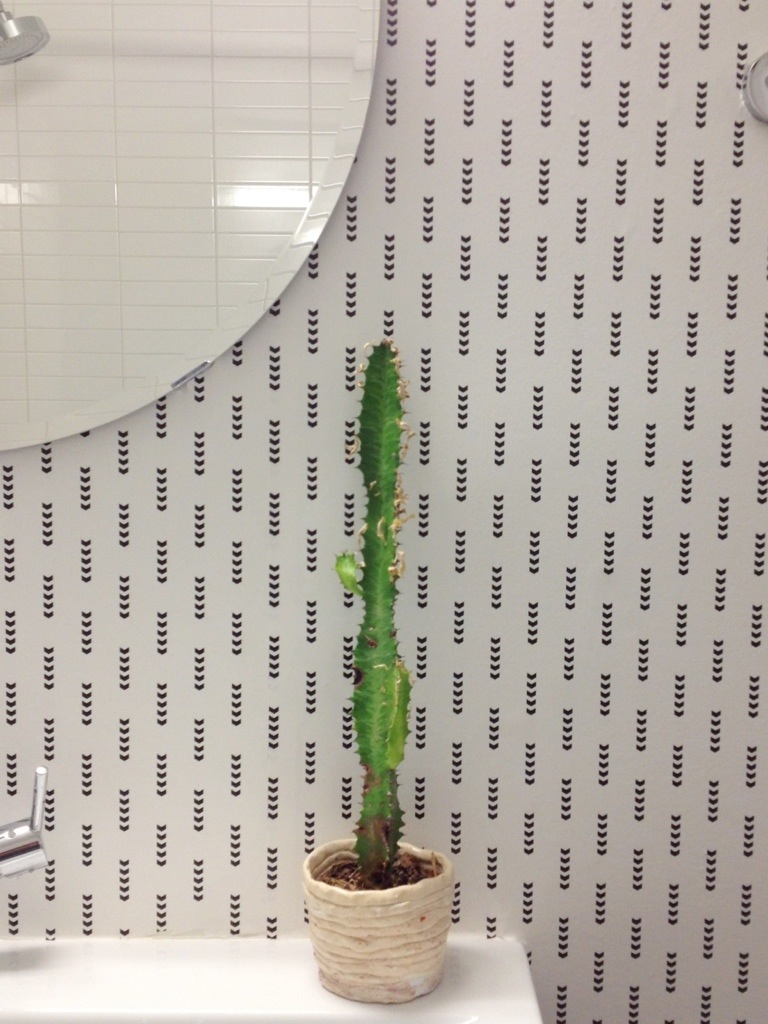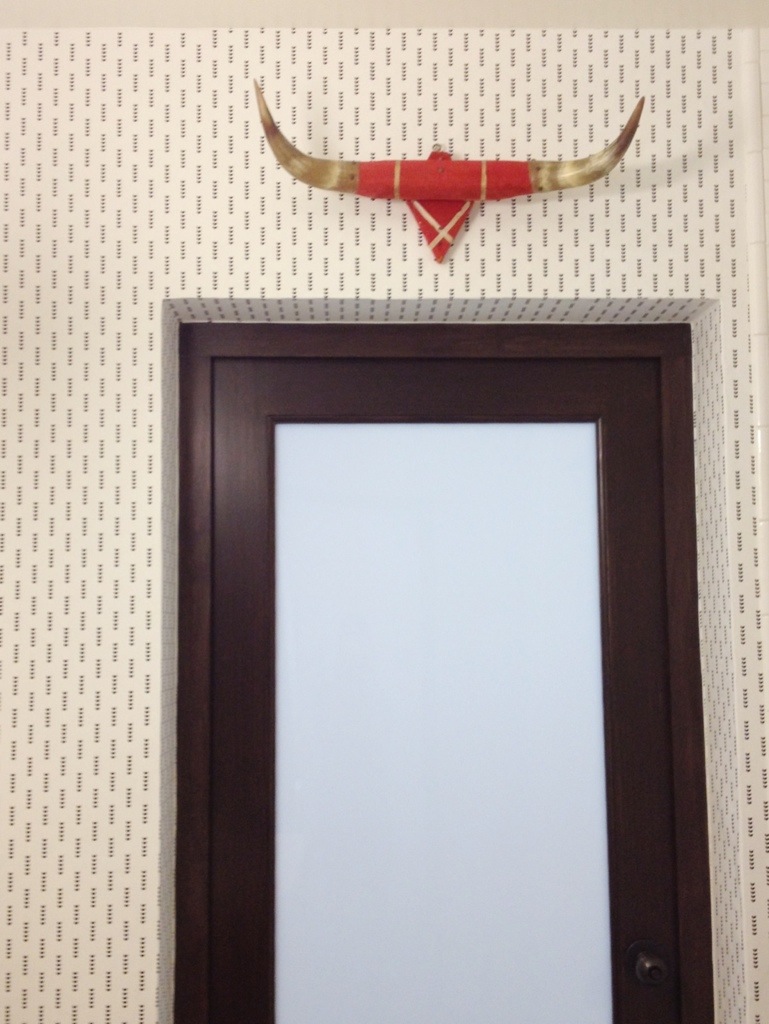 Much better I think.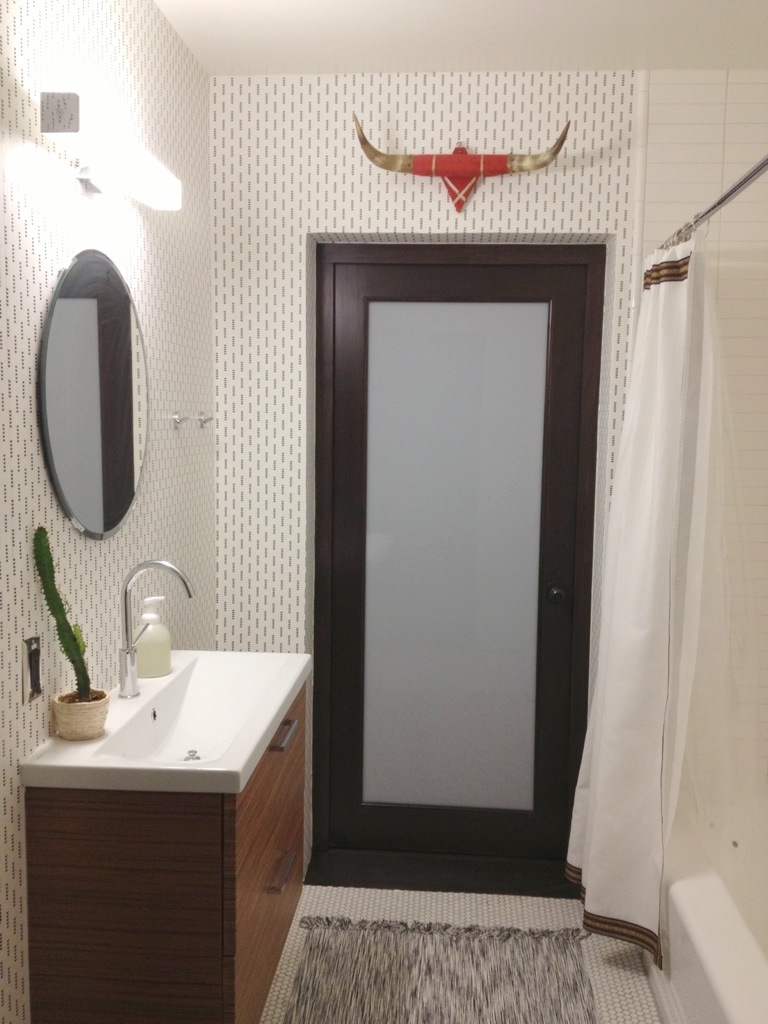 And I always get a sense of pride and accomplishment when I walk into that bathroom!
And the next day, I painted the bedroom.
Sneak peek: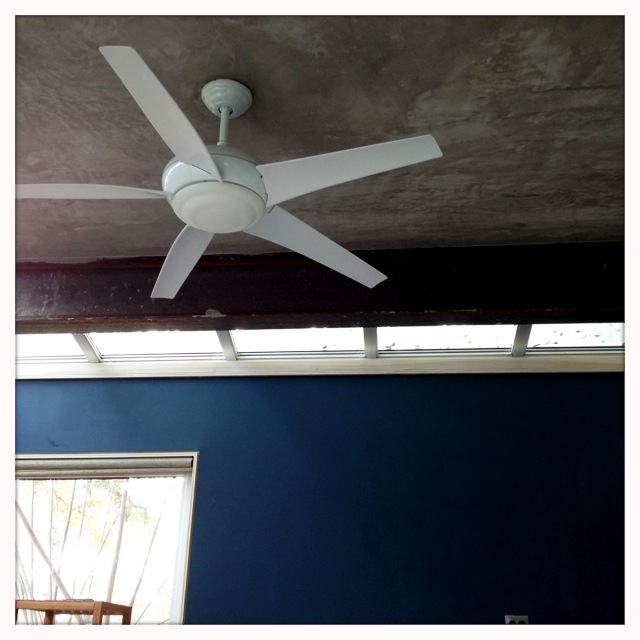 xoxo
CBO