I bought this sofa at Round Top in Oct.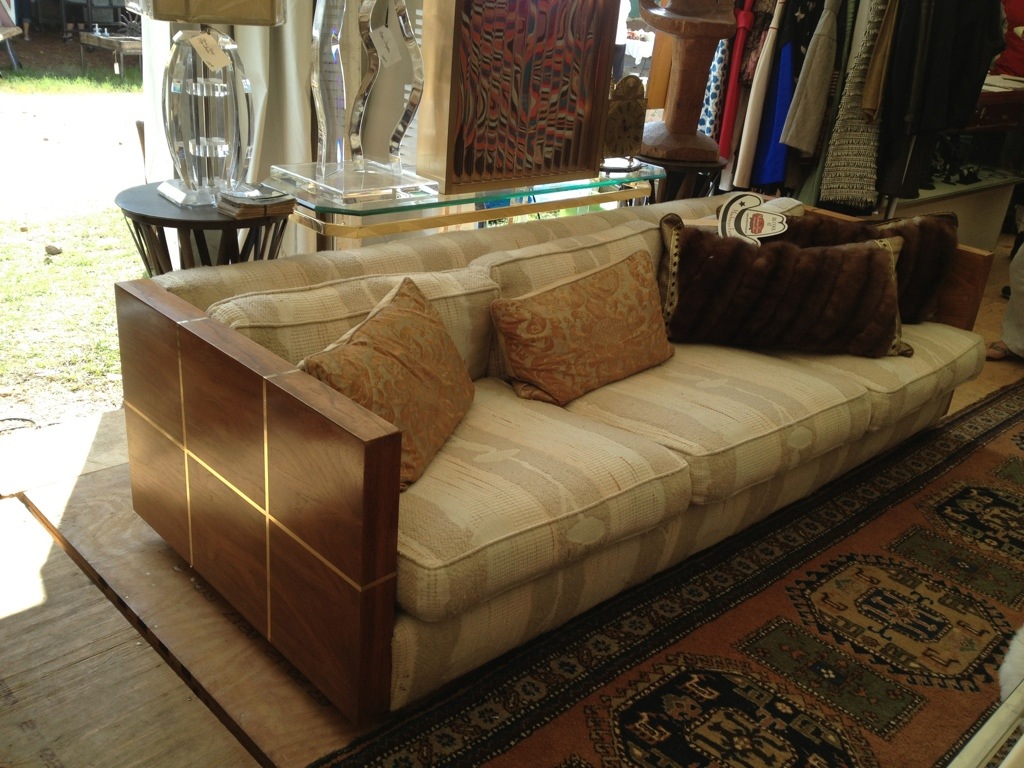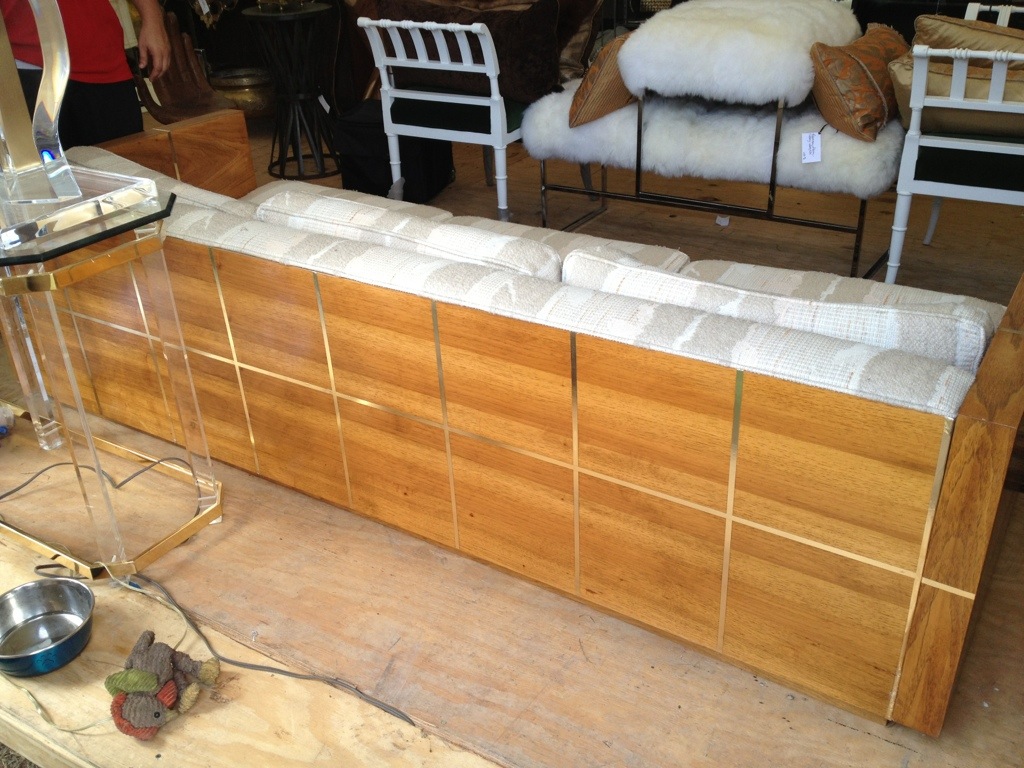 Good bones. Good lines. Nice wood and brass.
I flirted with lots of fabrics.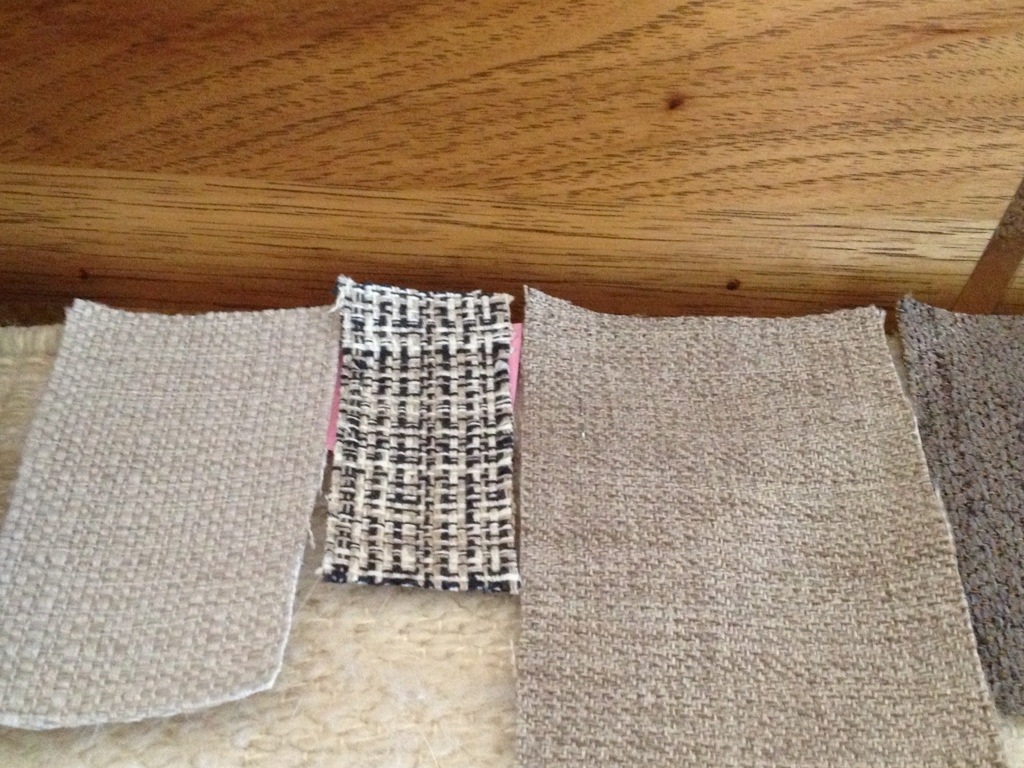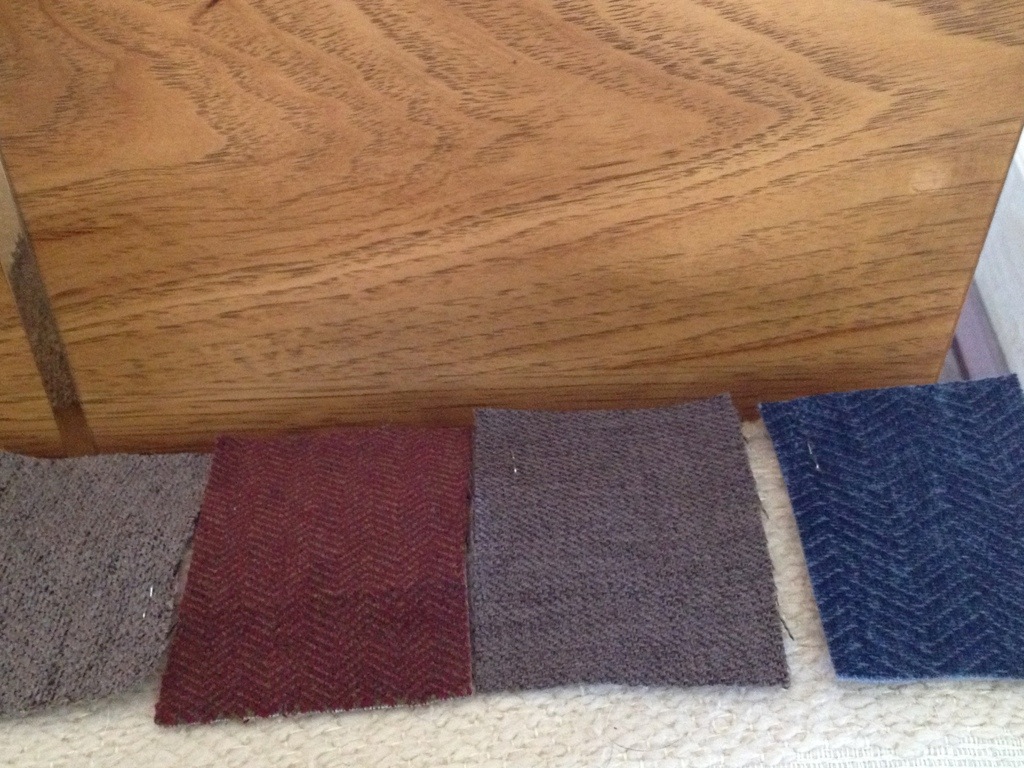 But I have always loved blue sofas. Navy blue is a neutral in my book.
So I set off looking for fabric.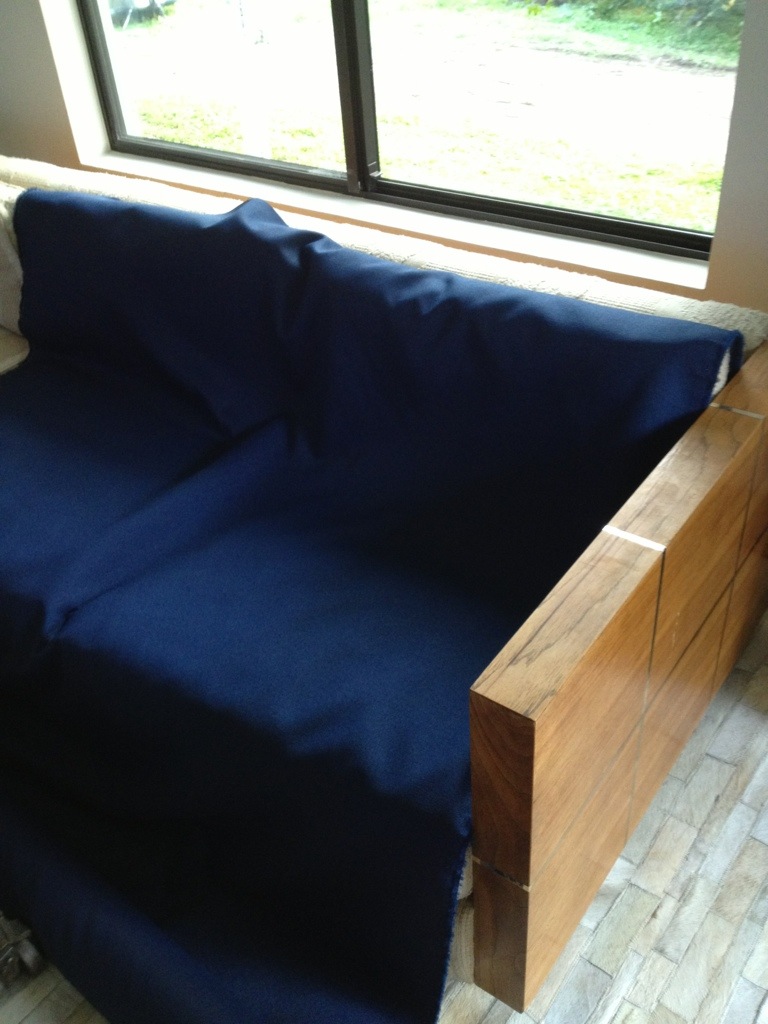 Trial run was nice color, wrong texture.
But I found the right one.
And here she is now.
(Sorry, no sunlight in Austin now for good photos)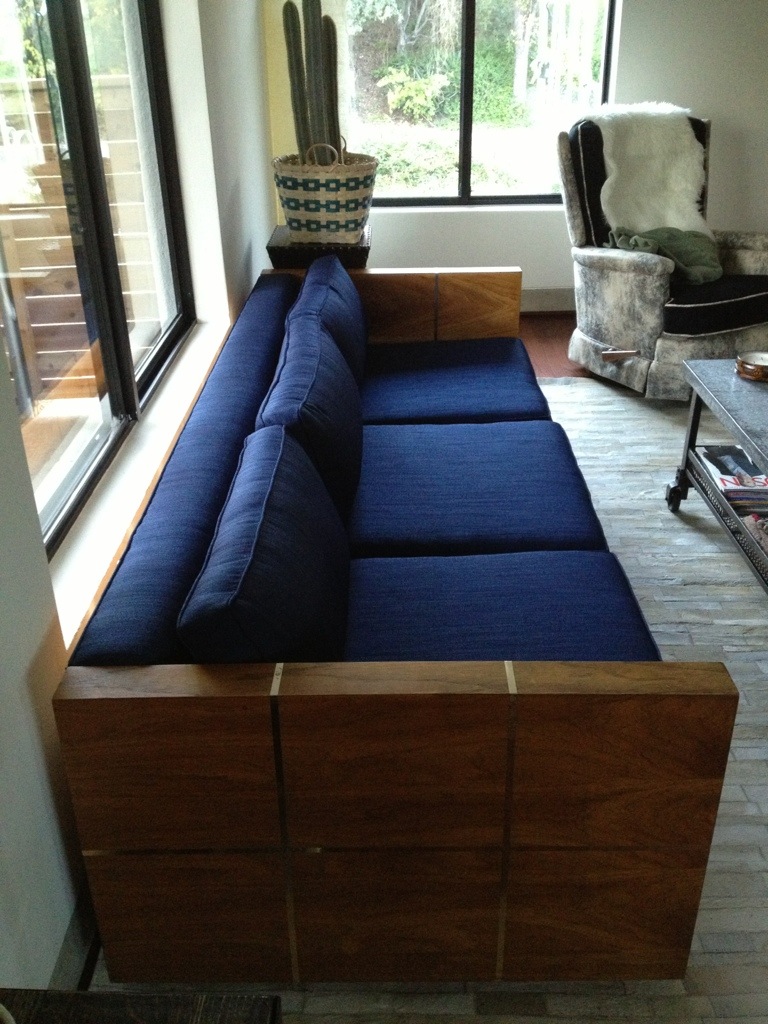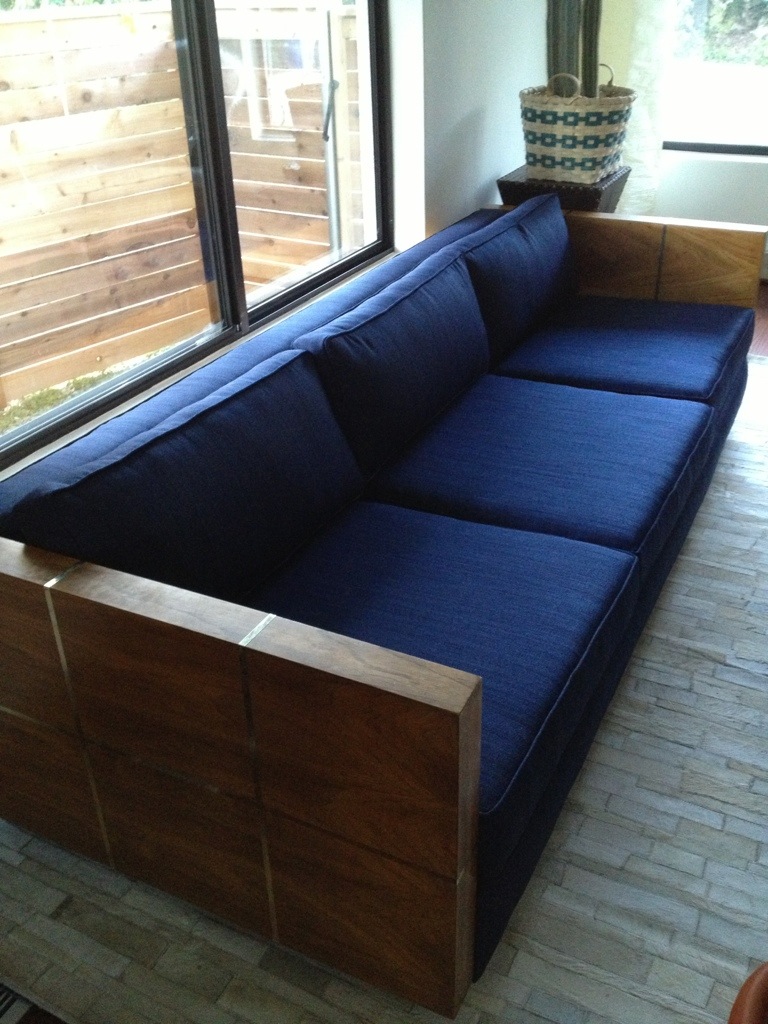 Yay!! I would like to thank my husband for being so gracious and cool about my impulse purchase.
one last before/ after.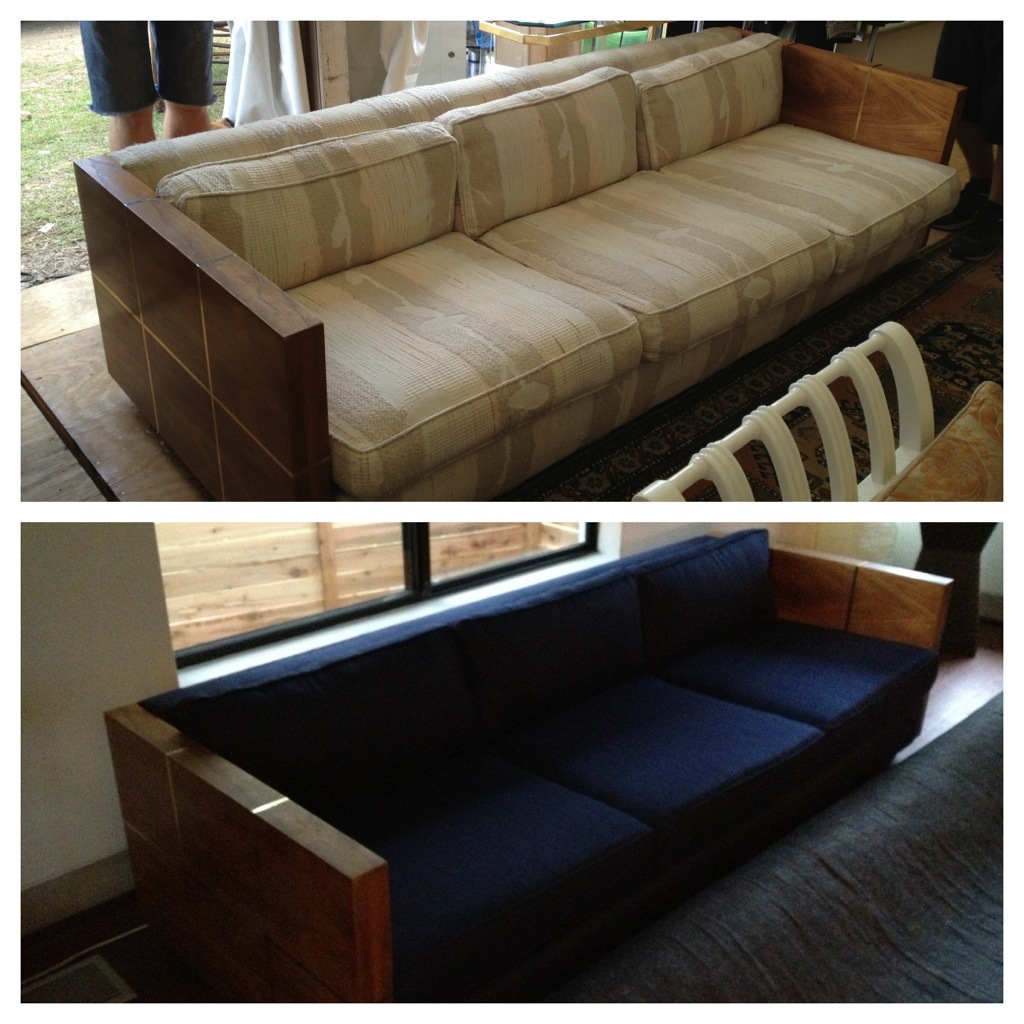 Go forth and conquer! And stay warm Texans.