Hello from the universe's worst blogger.
Lots happened around aquahaus.
Here are snippets:
Master bath is coming along. Tile is installed. I love the marble.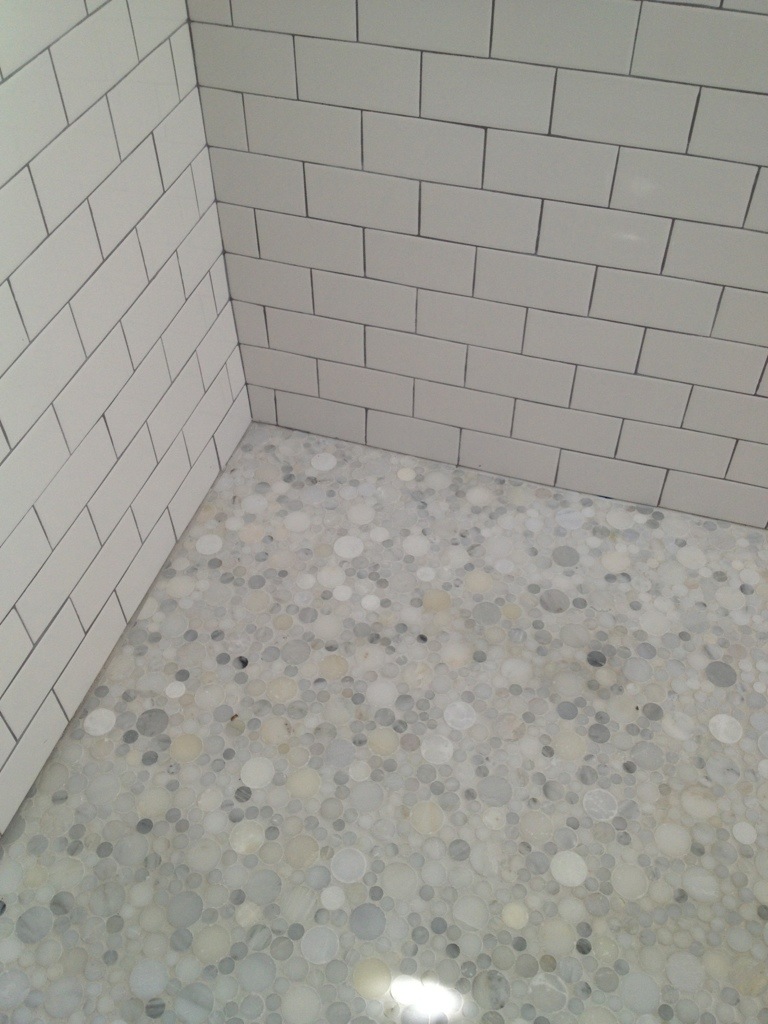 Vanity is in. It's a custom concrete one. Medicine cabs above. Kohler purist faucets.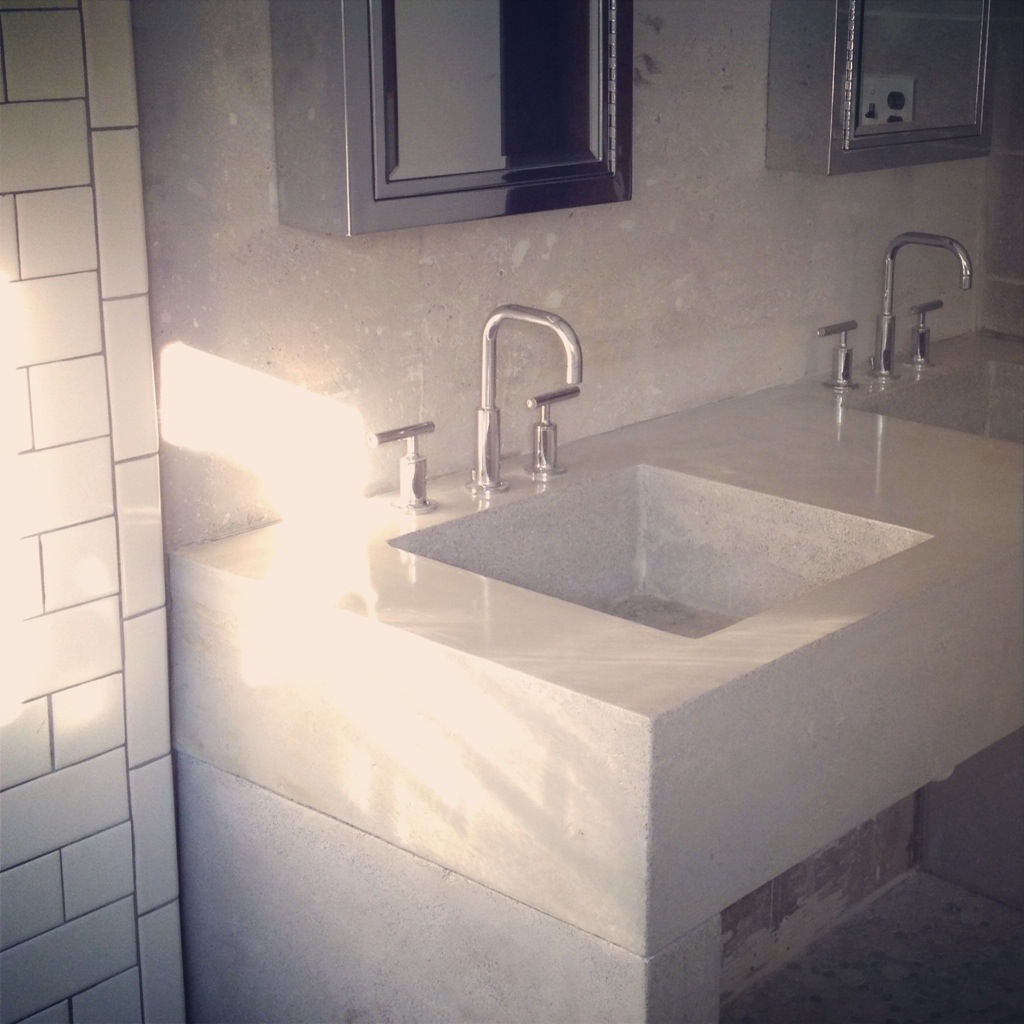 Windows have arrived. They get installed next week.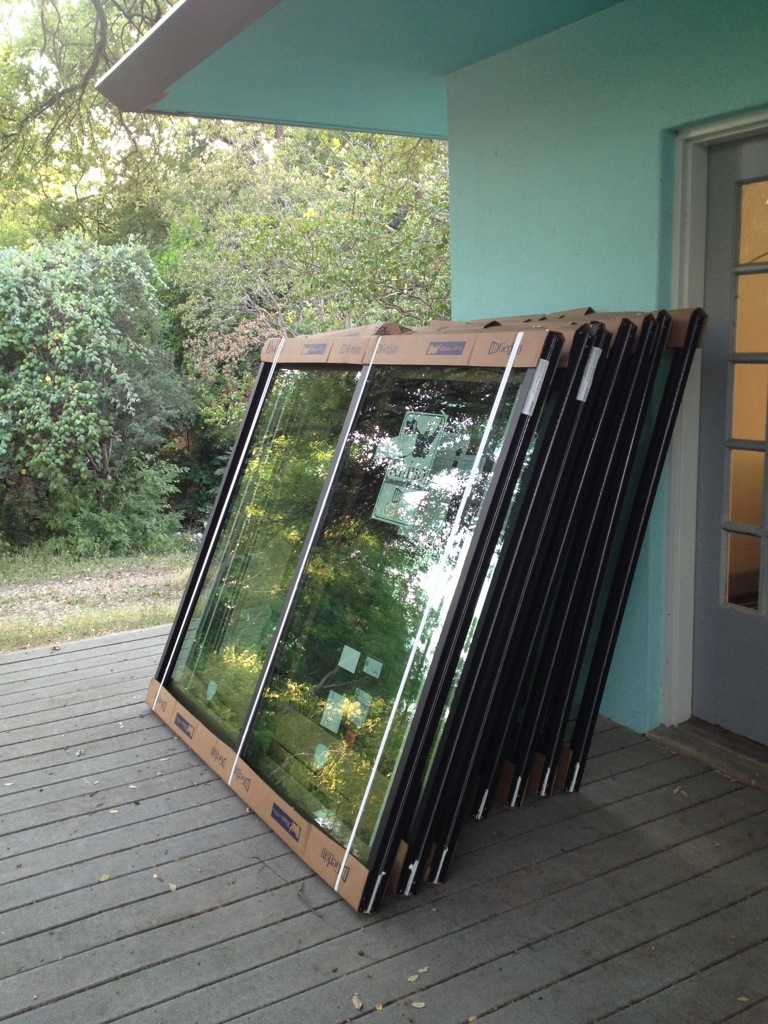 Upstairs bath has new tile.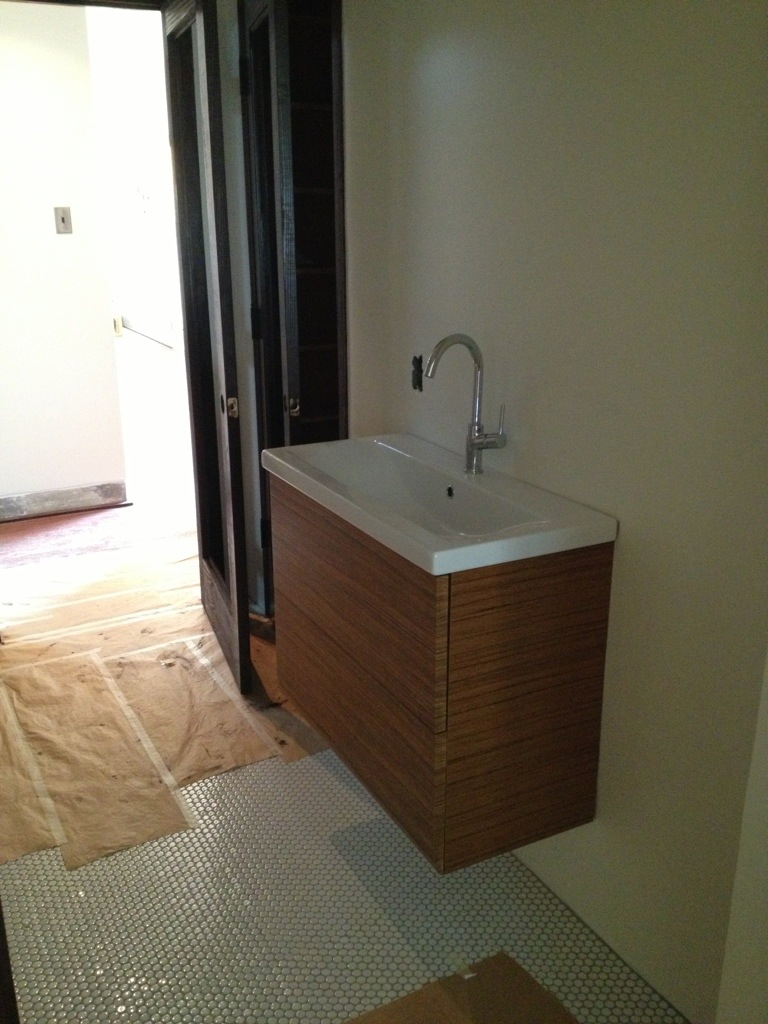 Study doors are in.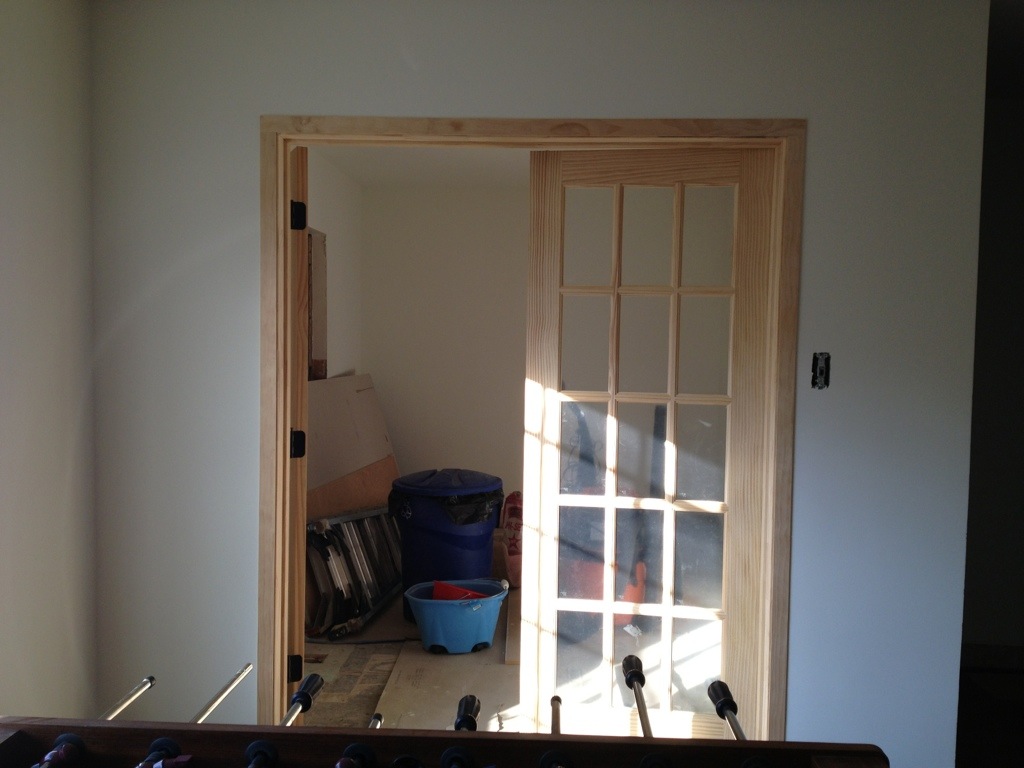 Question-
What color for the French doors??
Stain them natural?
Paint them black to match the windows ?
Paint them white?
Thanks!!