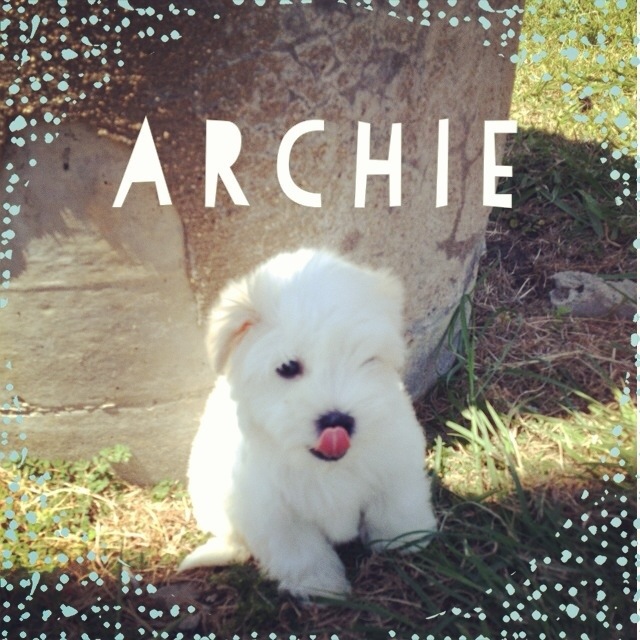 We picked him up yesterday and he is amazing. He is so sweet and tiny!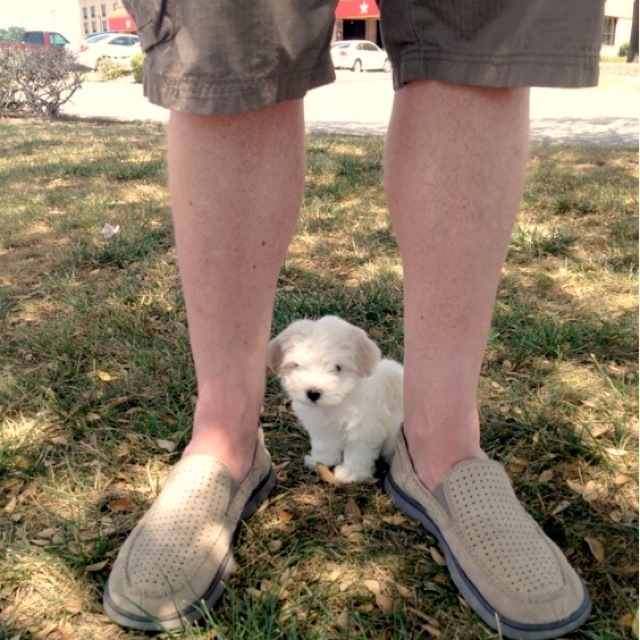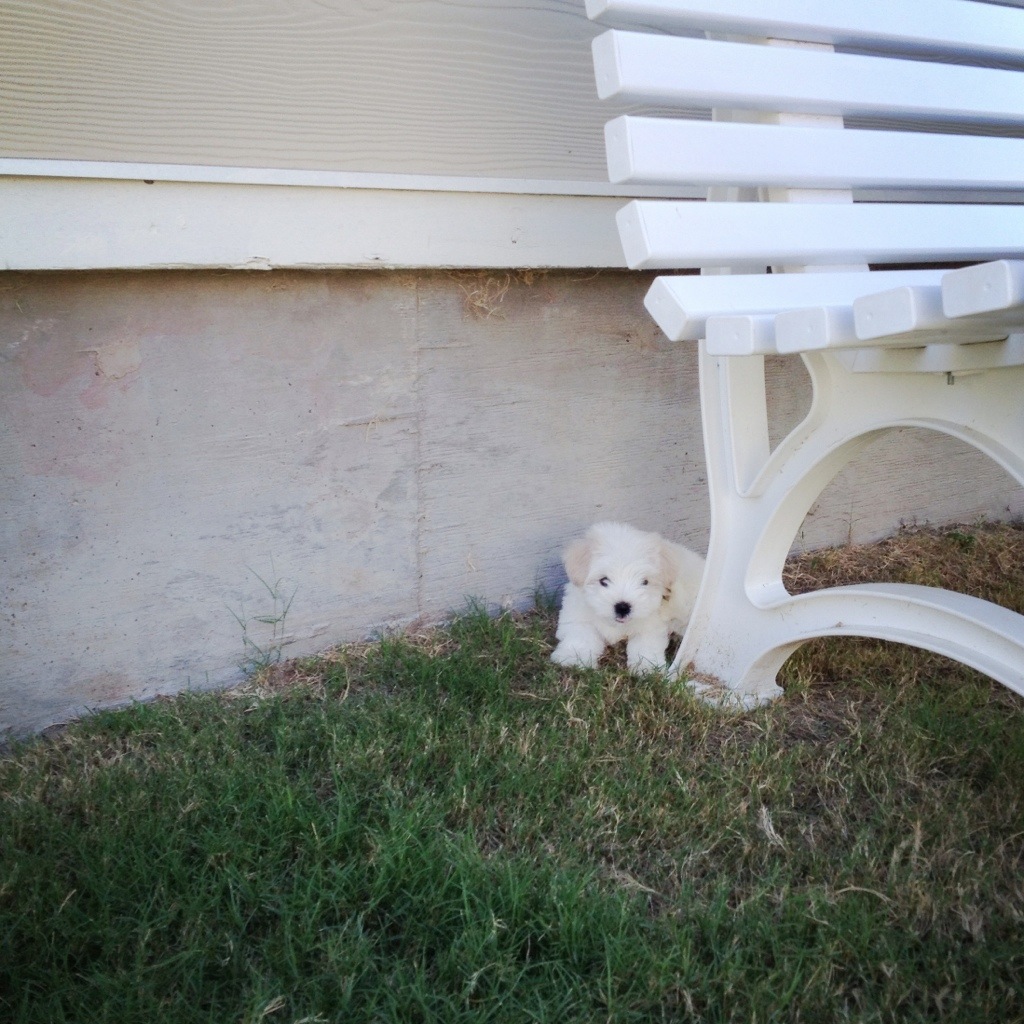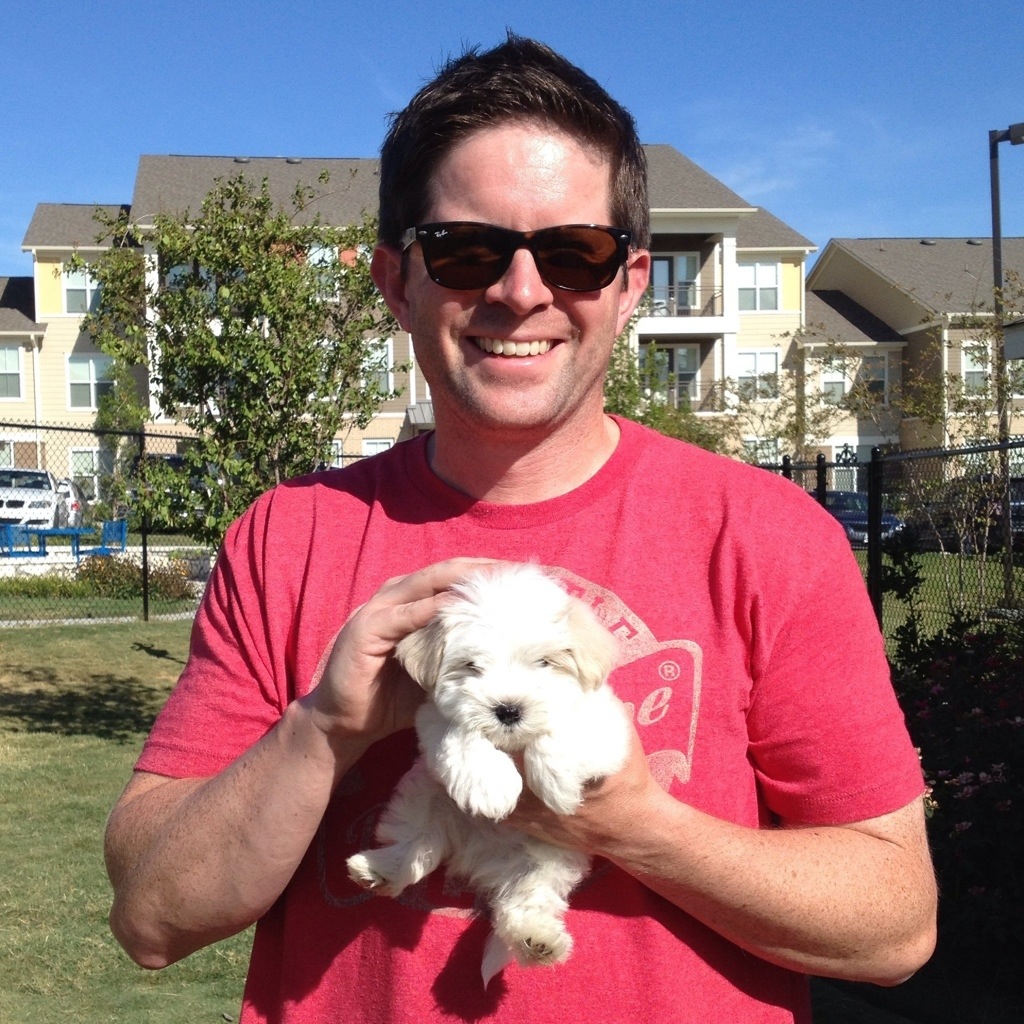 He is so small. I brought him to dinner in a reusable bag. He just sleeps.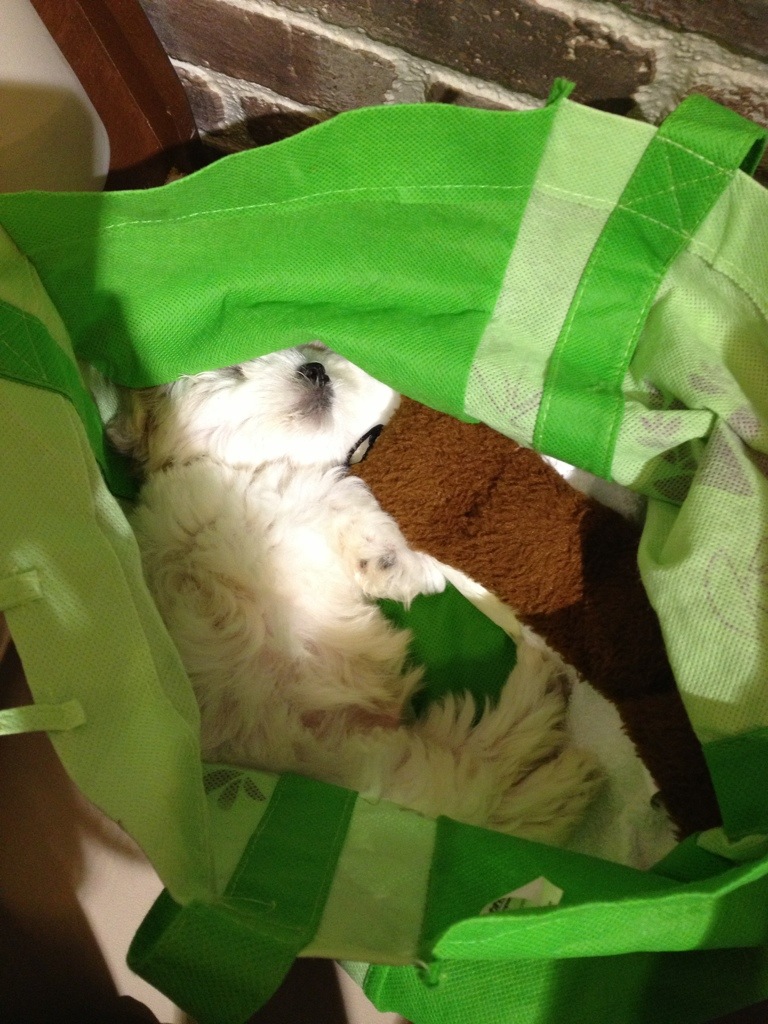 Safety first. He does have a little doggie car basket.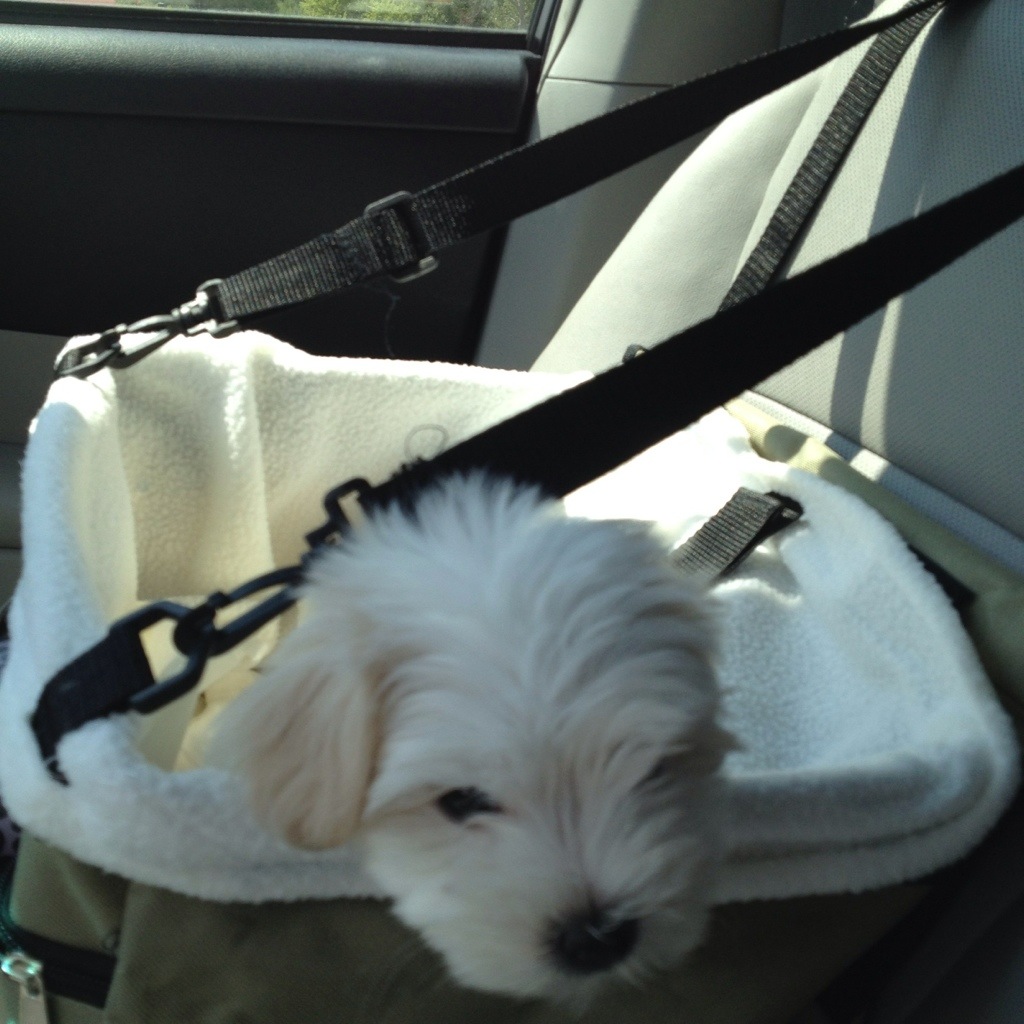 And he has already made his inaugural trip to Taco Bell.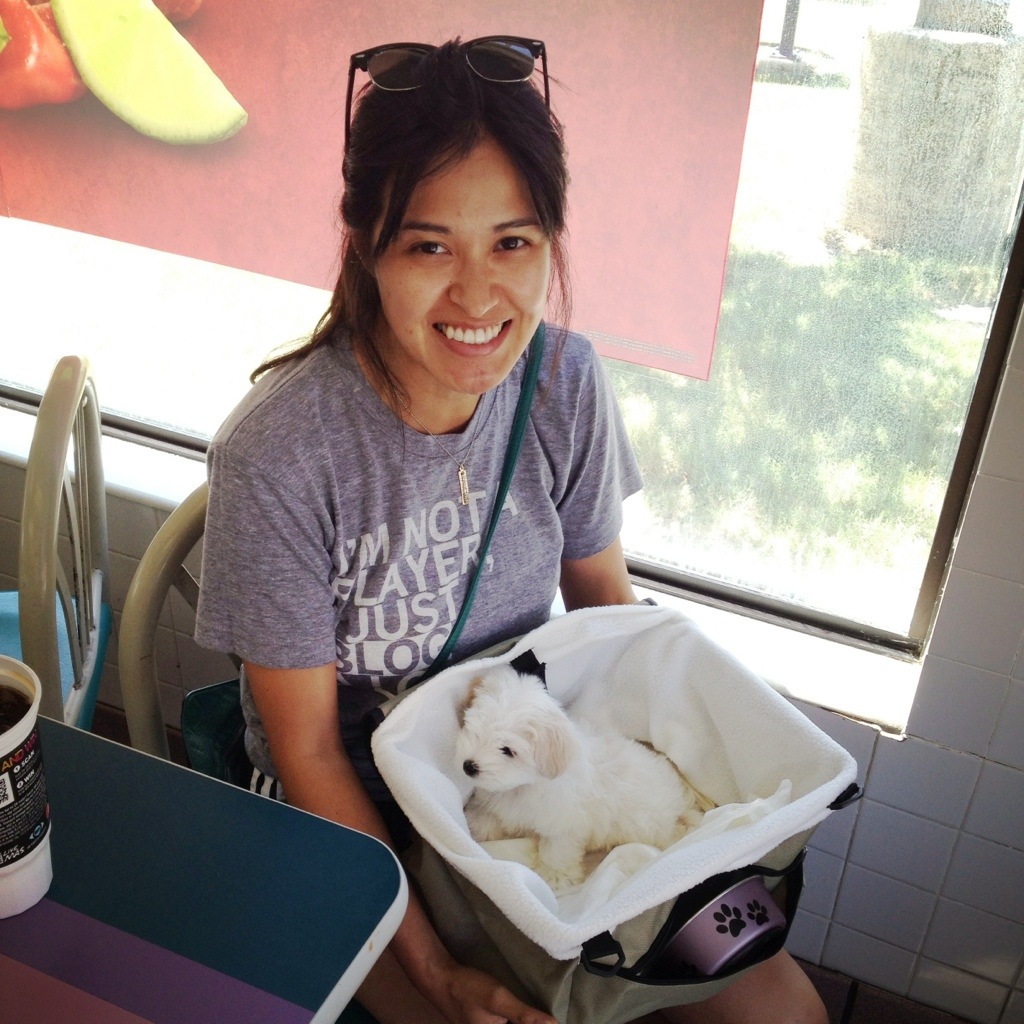 Happy Monday!
xoxo