because I want more windows.
Natural light. These 2 words top the list of "must-haves" for many house hunters.
My eat-in kitchen needs more natural light. Hence my pursuit of skylights and additional windows.
Here is a reminder of what we're dealing with.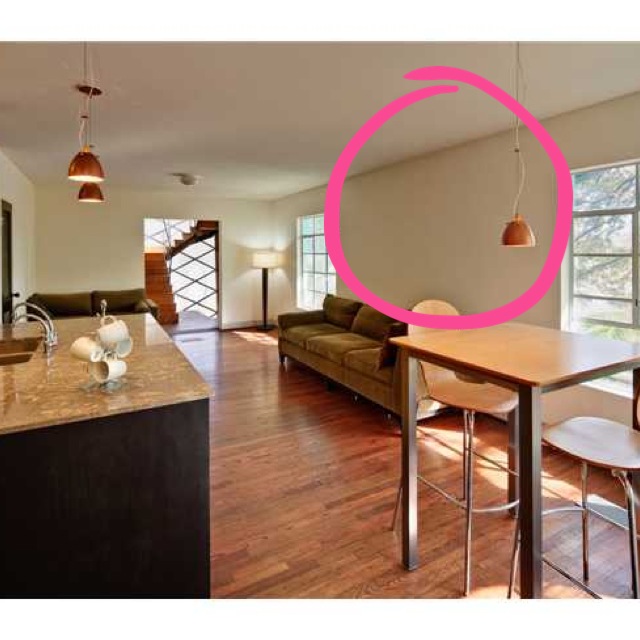 Not bad, but know that that real estate photo was edited. The kitchen isn't always that bright. And that wall where a giant window should be, kills me.
So, the window search began.
I have expensive taste apparently.
I love big modern windows.
Western Window Systems has sick windows!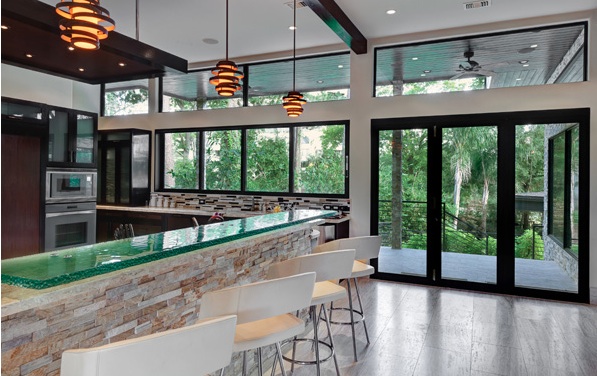 I'm not wealthy enough to afford these.
I heart steel windows.
Durango Doors in Austin makes some incredible windows and doors in their Millennium Line. I am still waiting for my formal bid, but I suspect mucho $$$$.

Then I was introduced to Gerkin windows, carried by Rhino Austin.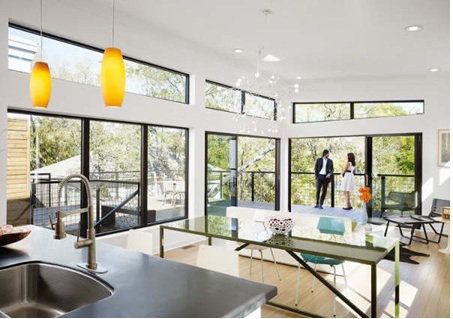 Great windows, great price point. Still the exact effect we're looking for.
Hoping to have found the ones!!
Hand me the Windex bottle!
-CBO out!