or in my case… a misplaced skylight.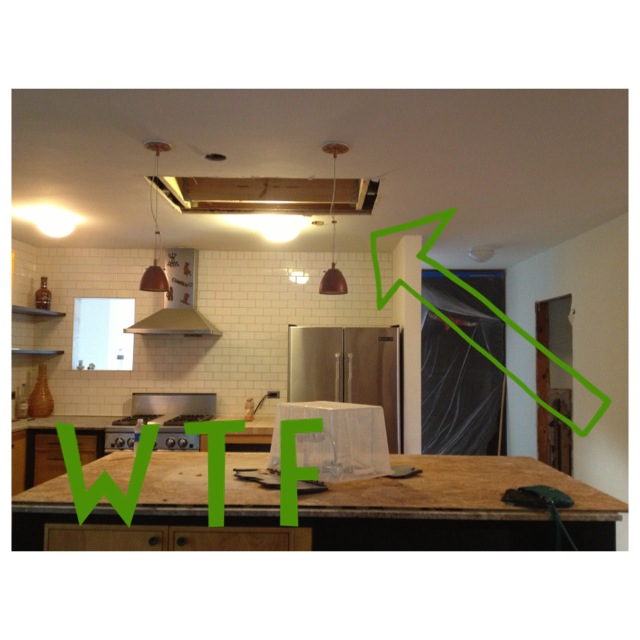 Skylight fail.
Oh well, all's well that ends well. And that skylight WILL end up centered over the island.
So the kitchen is getting the least work of all the rooms in aquahaus, but she is still getting some cosmetic updates.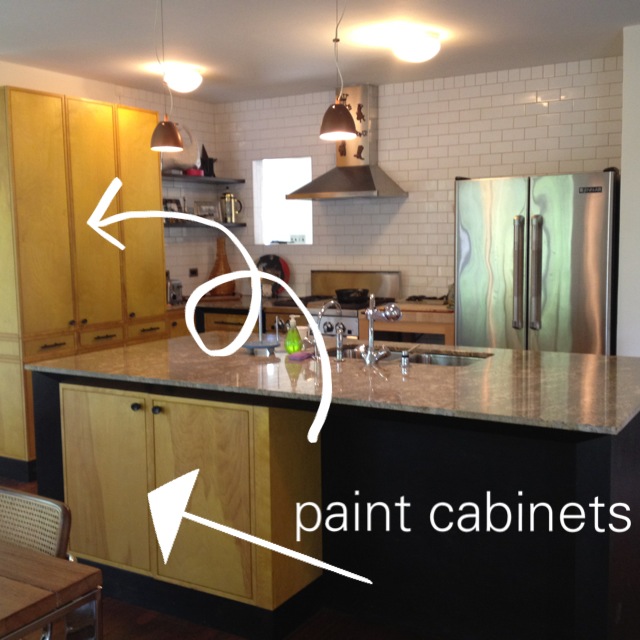 Thinking it will be white that wins. There is just too much wood happening, and I would like to do a very clean white & black kitchen. We then need to reconcile the lighting situation.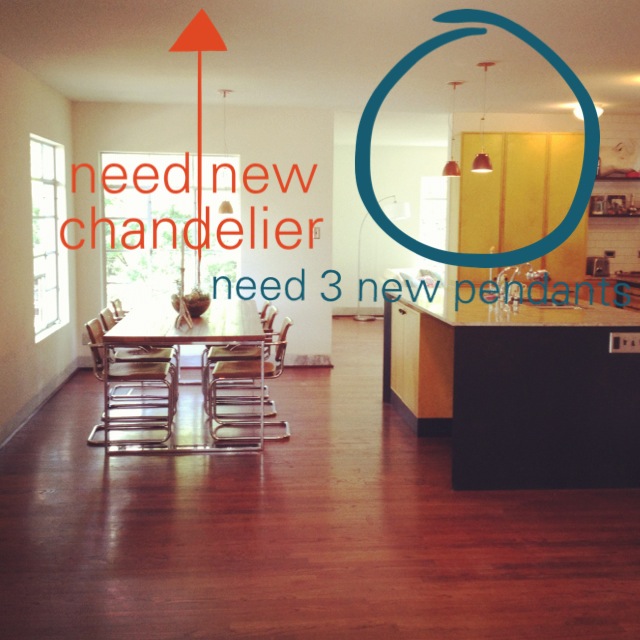 I have long coveted Lindsay Adelman's chandy.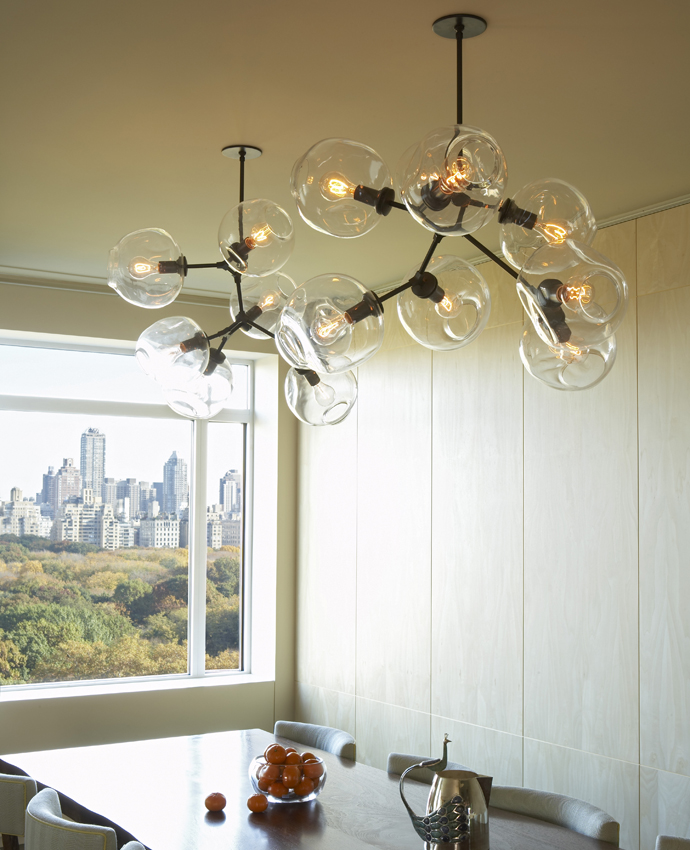 But I don't have a spare 15k lying around.
This alternative from Sonneman is beautiful, but still more than I'd like to spend.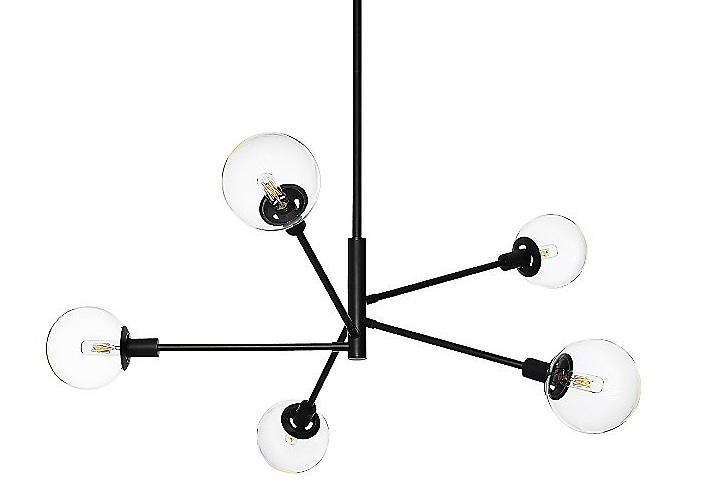 And then today, I found this. Bam! Done!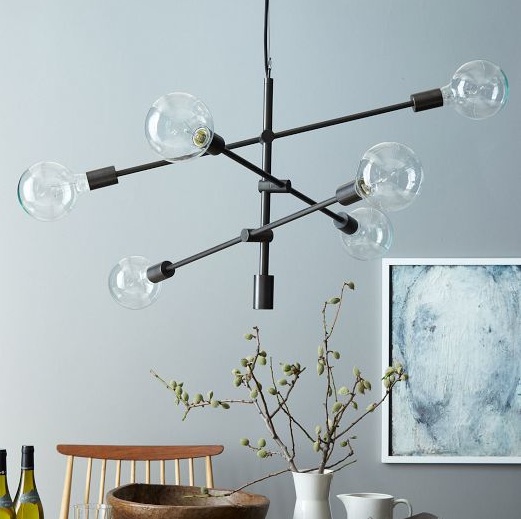 Very similar lines, same effect. But $249 is much more palatable to me.
I am thinking I will do this pendant over the island.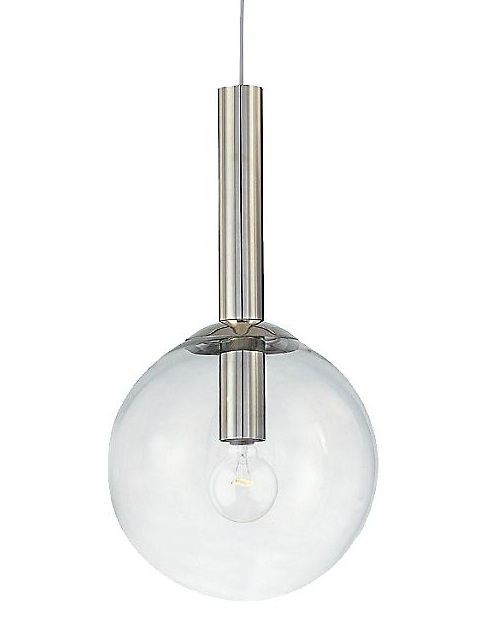 Not earth- shattering, but clean and mod.
And I will install a full wall of cabinets for extra storage as well in the side area of the kitchen.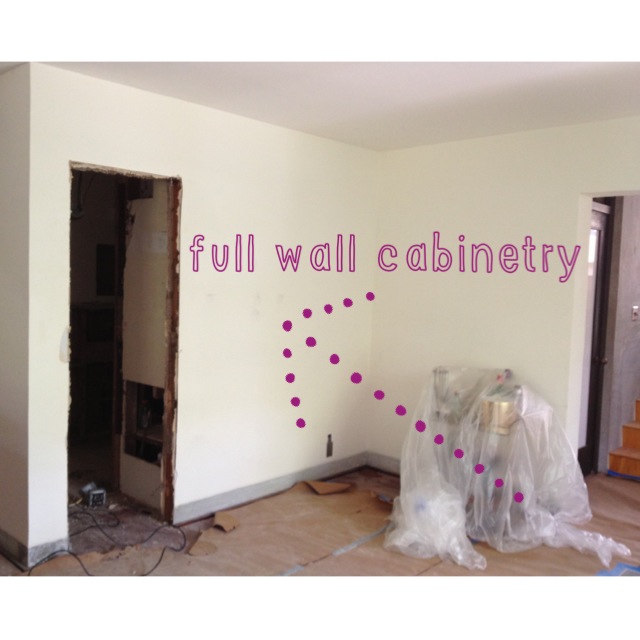 Next, I give you this picture. Do you see the problem?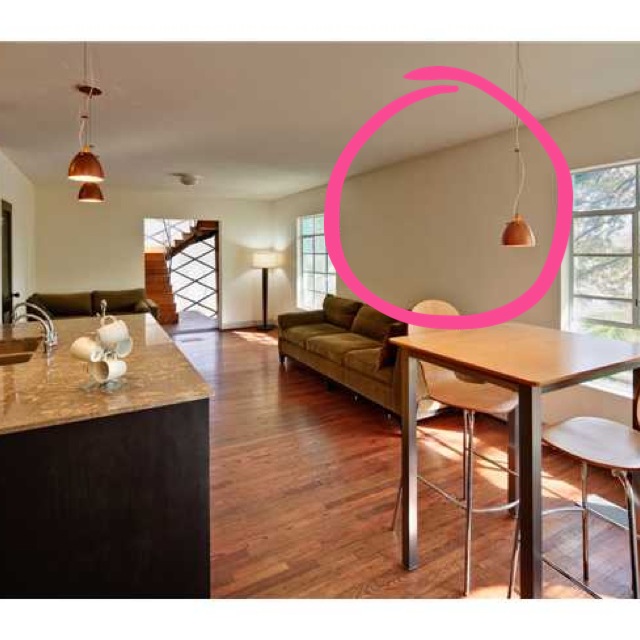 Hint- it is circled in pink. Standing at the island, looking straight ahead towards the backyard, you would want to see trees/ sky/ etc. Right now, you see wall.
Not ideal.
We are replacing the windows and installing a new window in this sightline. I think it will really open up the kitchen and enhance that feeling of "living in a tree house".
We will discuss windows later this week.
Finally, as you can see in the previous picture, our eat-in kitchen is fun because there is a side area where I'd like to create a little lounge by the window with a daybed. I envision a reading nook? Like this guy, doesn't he seem happy and sophisticated?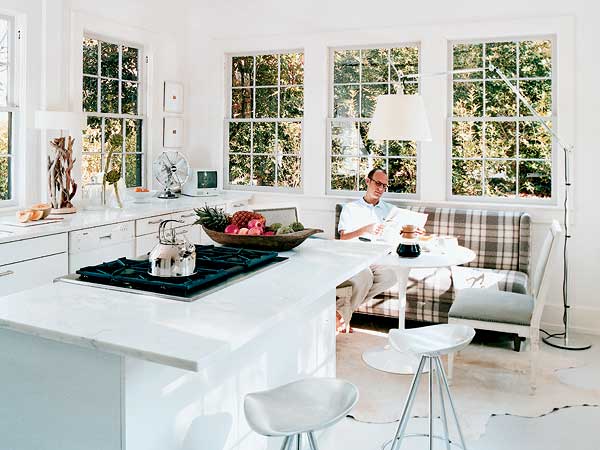 Mine will be least East Coast prep, more boho chic.
Hope you have a great Monday.
-CBO out!