We finally finished our first patio. We have the acapulco chairs, the hanging globe lights, and it's a great place to chill. The coffee table is a nice place to set drinks down.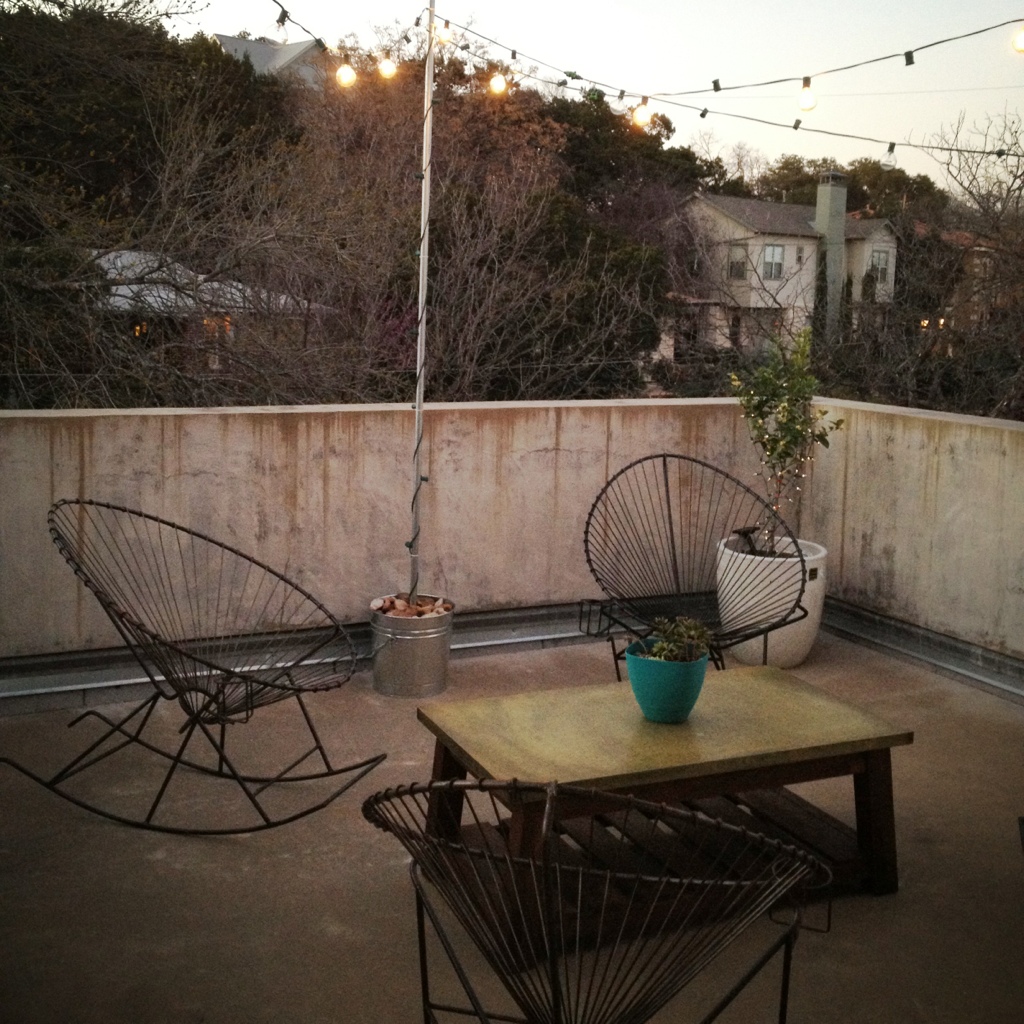 We tidied up a guest room. The red wall hanging is a Peruvian tapestry. The Platner side tables are from Target.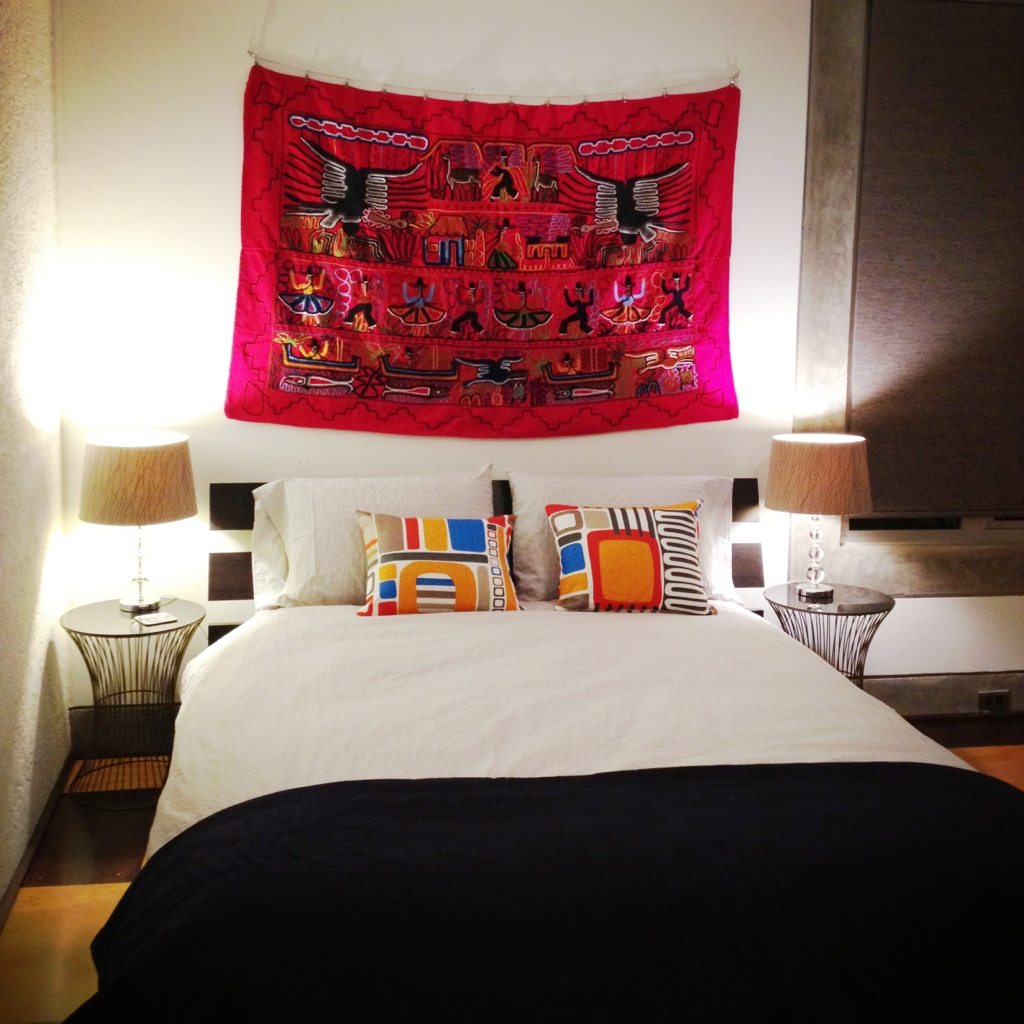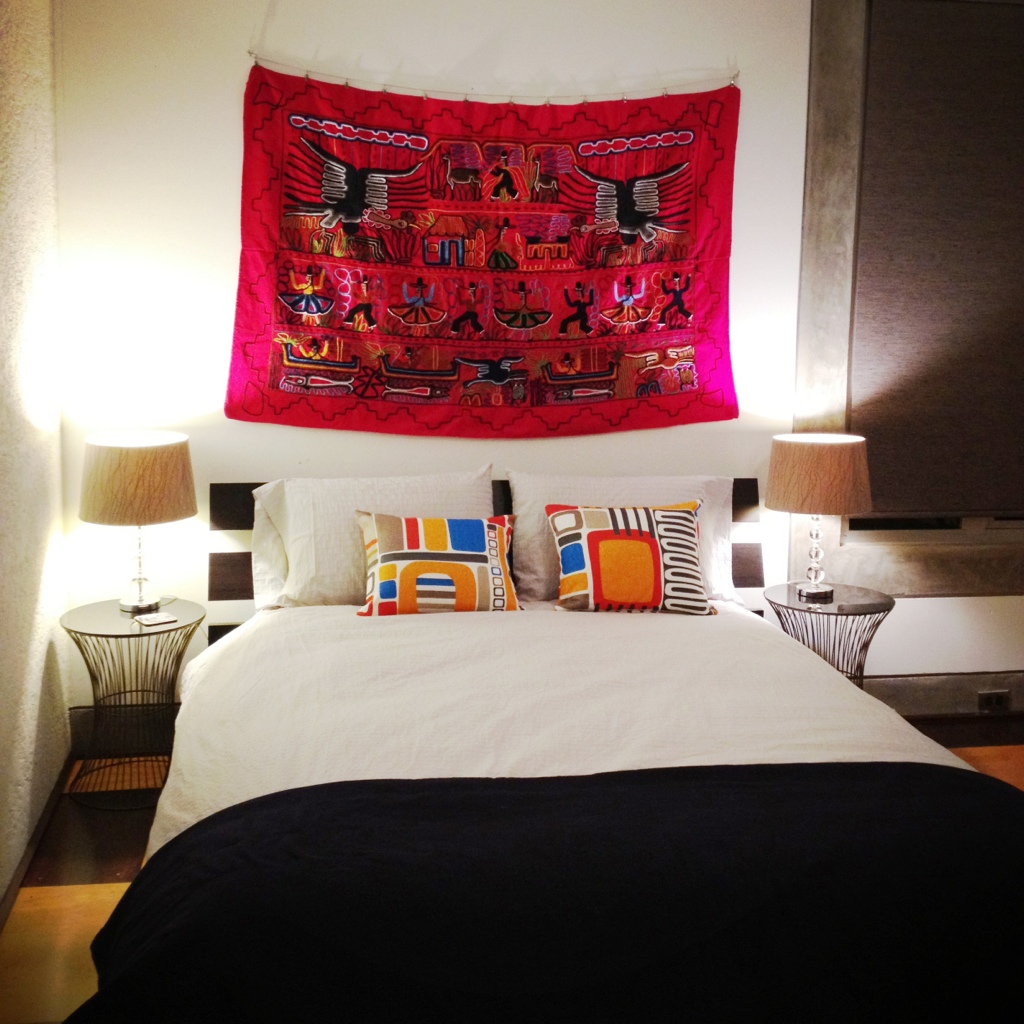 Quick fix, but hanging up this pair of horns made a big difference in our hallway.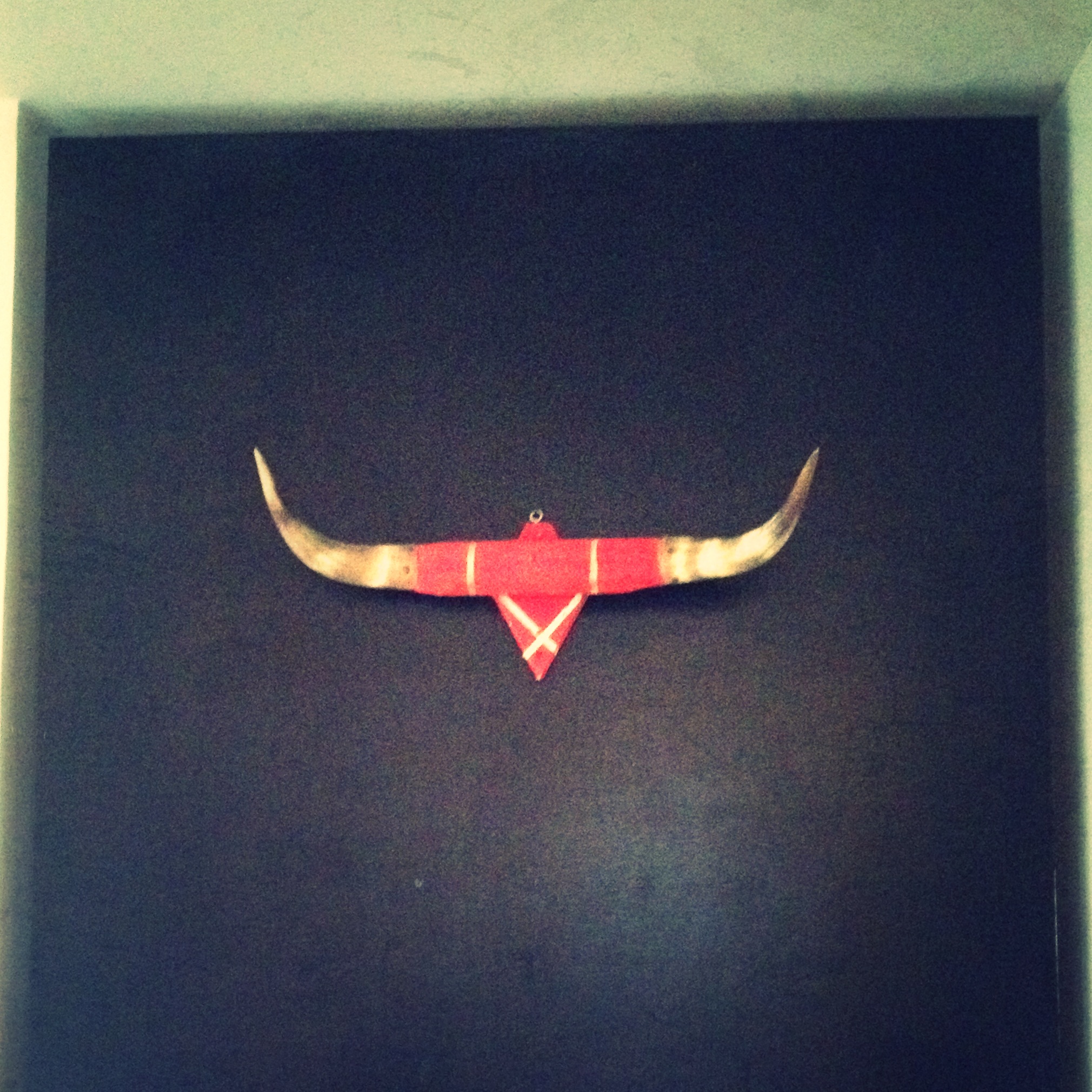 We are finalizing our landscape plans. It's gonna be nice, but really, anything is an improvement over the craptastic mess that is currently our yard.
Very exciting!
CBO