I spent many hours making a cake yesterday. It involves the one thing I am really good at making.
Take crepes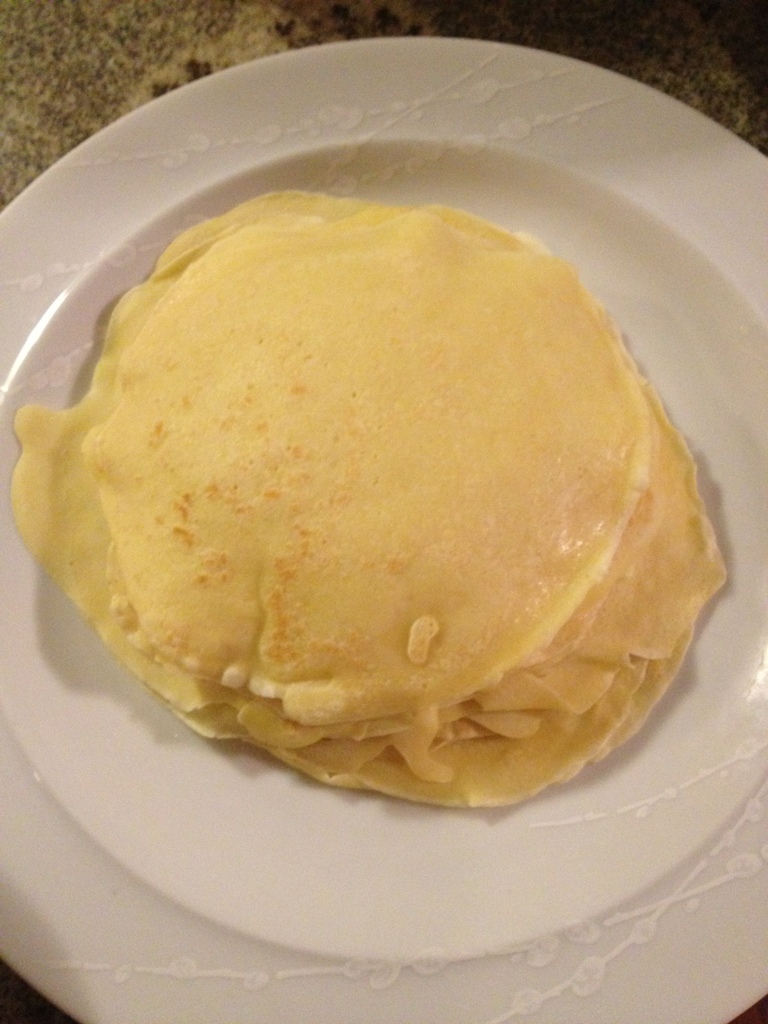 Then alternately layer with cinnamon marscapone whipped cream.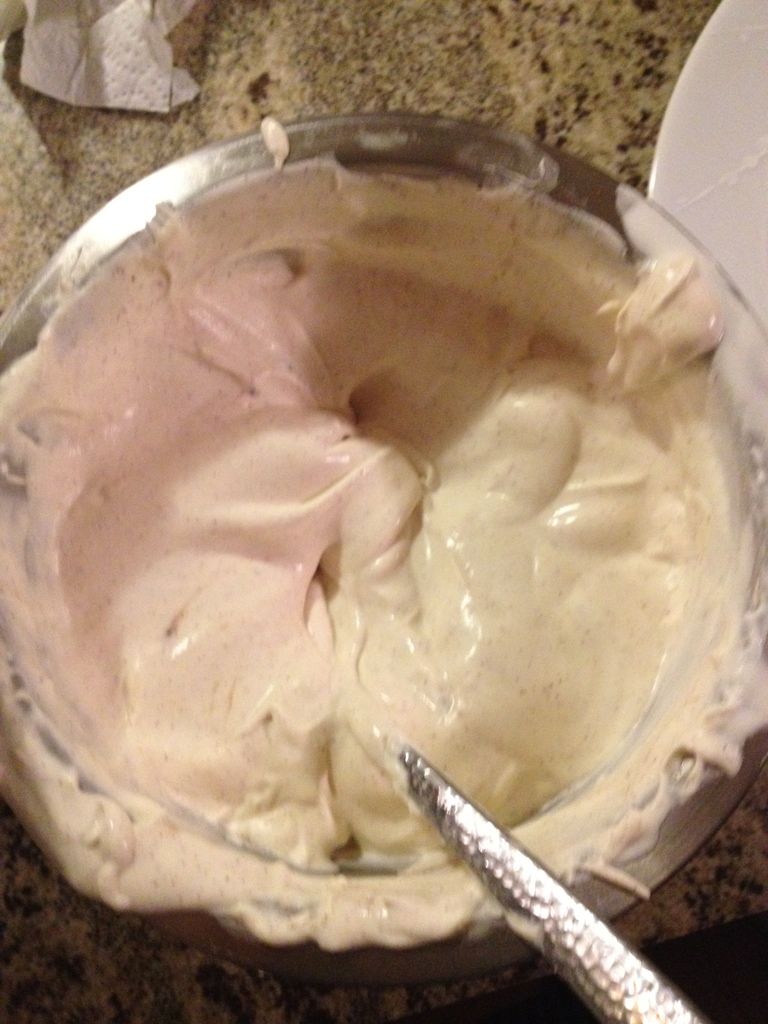 And cocoa whipped cream.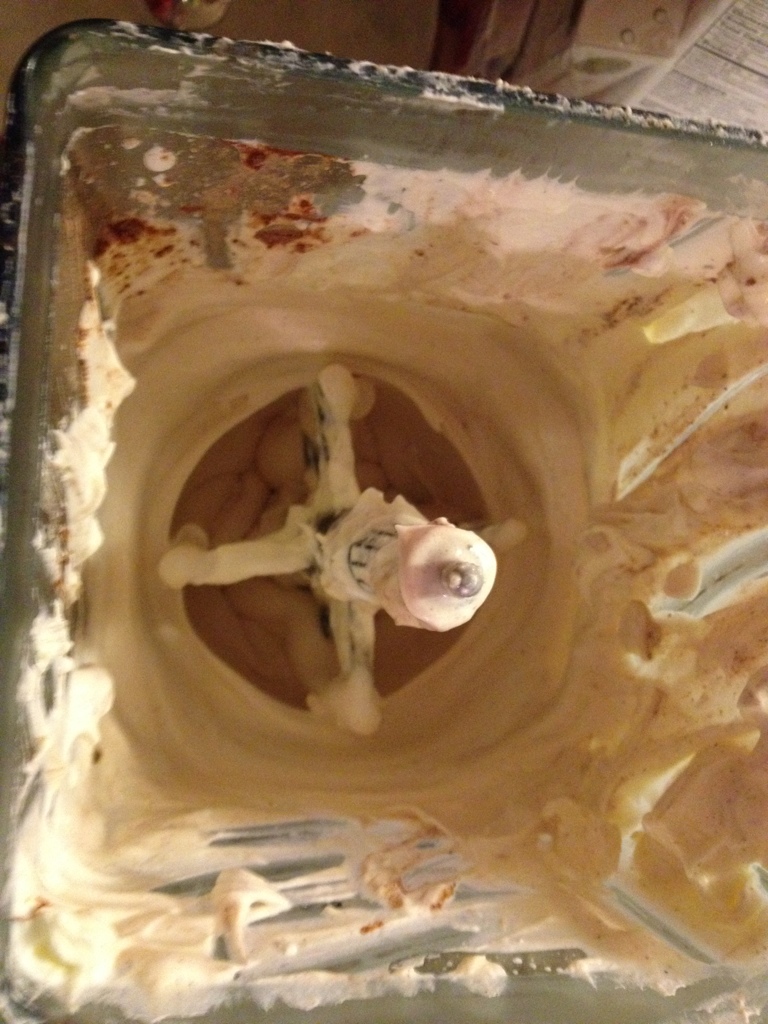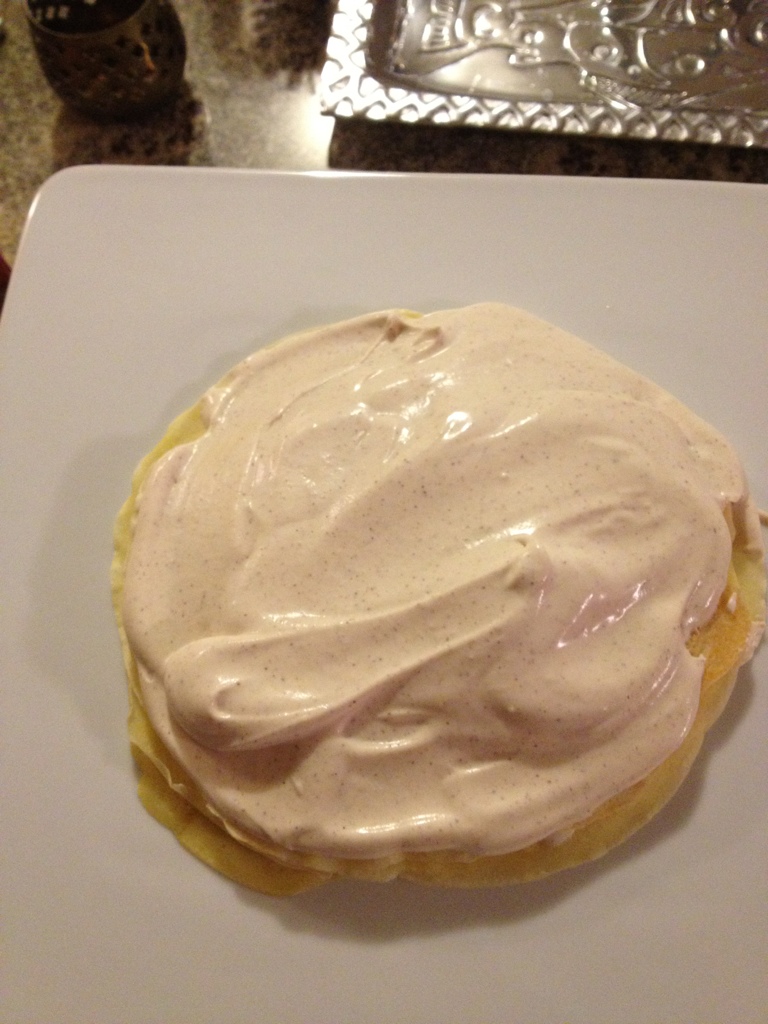 Top with candied pecans.
Et voila!
A layered crepe cake of deliciousness.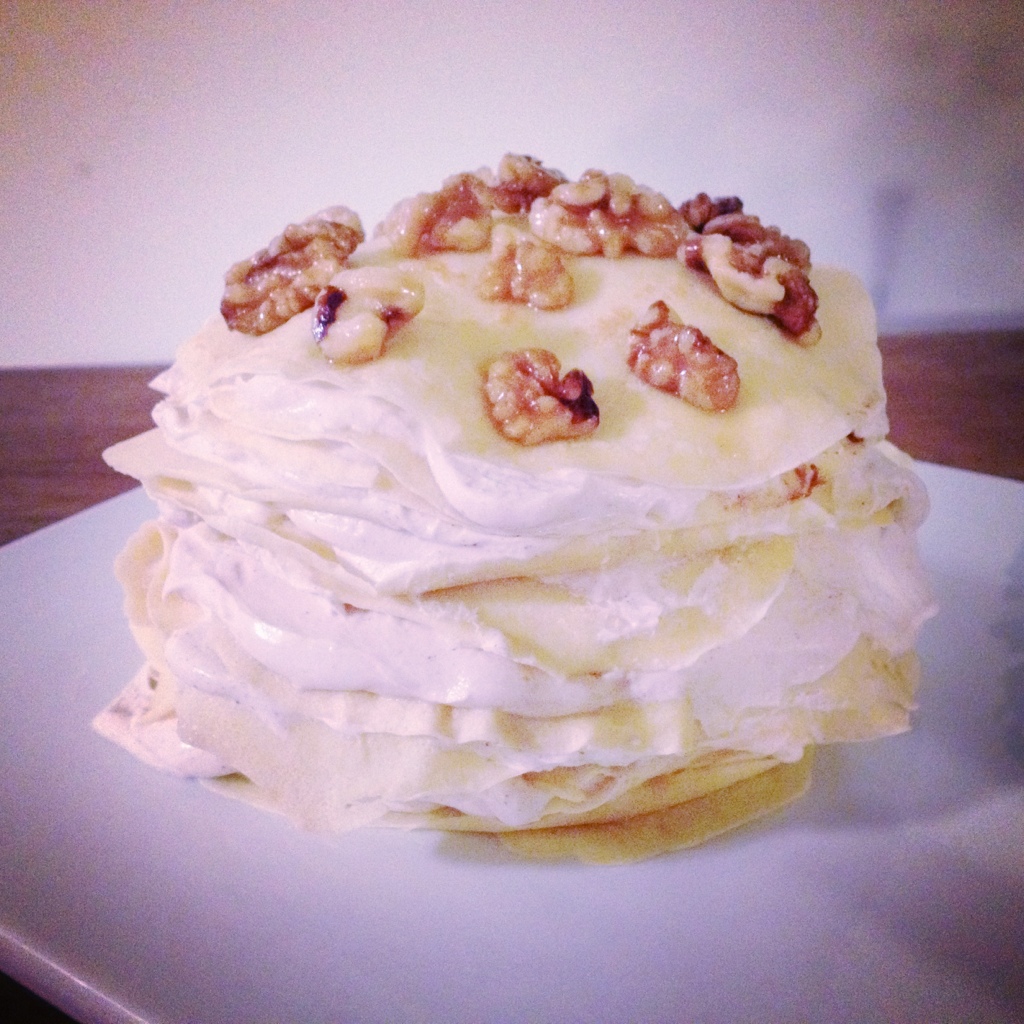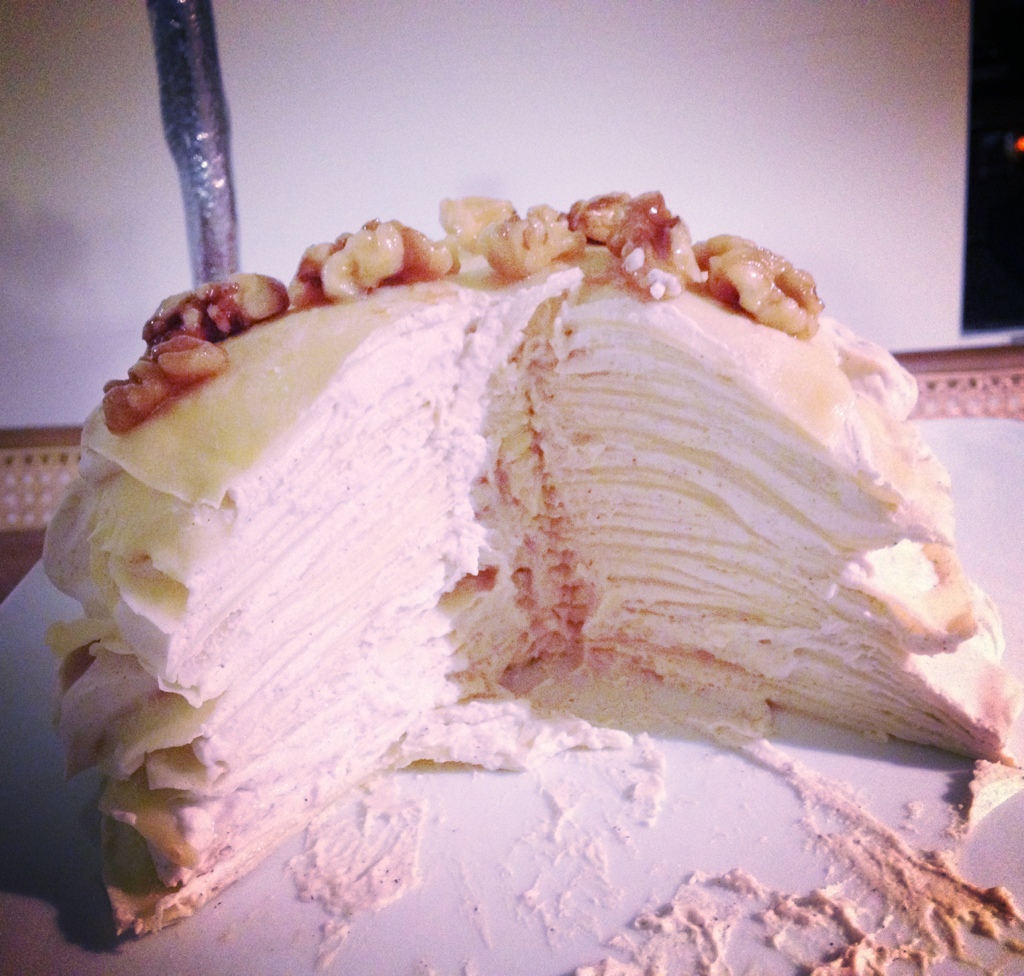 Merry Christmas! I'm having this for breakfast!