I love my scooter. Running errands around the neighborhood is so easy with my little scooter.
One thing that doesn't work with a scooter?
Coffee run.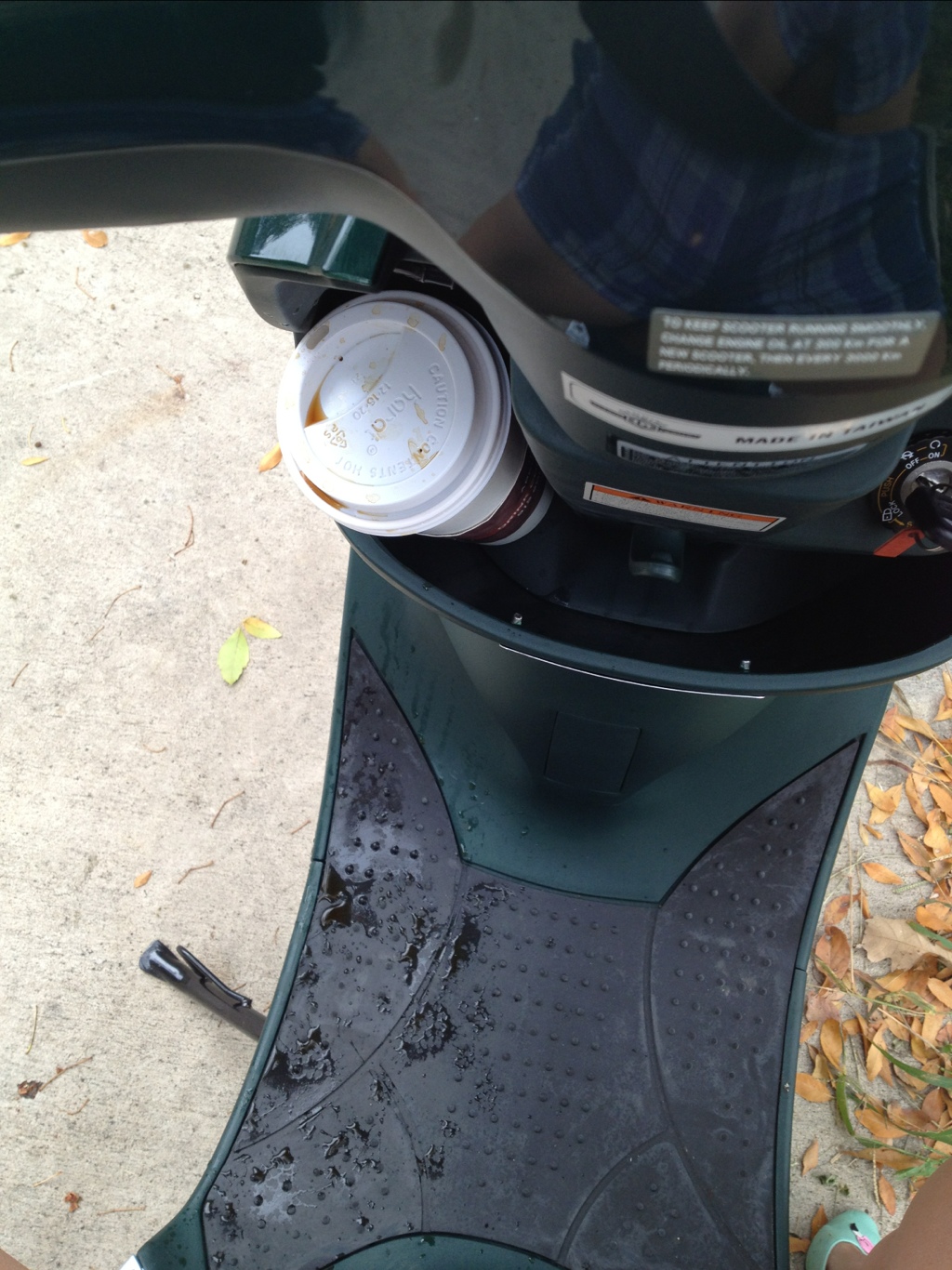 Cup holder doesn't work too well.
Had about half of my coffee left.
Don't cry for me. ( I know you weren't)
This time tomorrow, I'll be in paradise.
Suckas!